July 1, 2019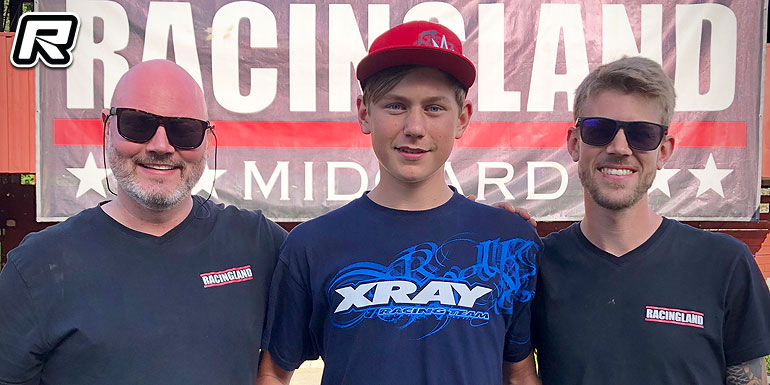 Round 3 of the Norwegian 1/8th Buggy Nationals was held at the Racingland factility in Sandefjord this past weekend. The track was nicely prepared by Eddy Pedersen, Robin Houmb and all of the club's crew and it developed some nice character during the weekend, making it pretty challenging for the drivers and every mistake very costly. Saturday was qualifying day for the Nitro class and Daniel took the overall TQ after winning round 1, 3 and 4 as Rune Karlsen won round 2. So Daniel was overnight TQ and already overall while Sunday came and this was going to be a little bit more busy day, since it was also Electric at same day with both qualifiers and finals between. Daniel TQ'd the final qualifier in Nitro as well, and he also TQ'd in the Electric class.
After the Nitro semis were done and dusted, it was Daniel with the pole position for the main final that saw the young man taking control from first lap and it was clear that only a technical could take the win from him. It was hard fight for the remaining podium spots, but in the end it was Danny Kwiatkowski 2nd and Mathias Fink 3rd.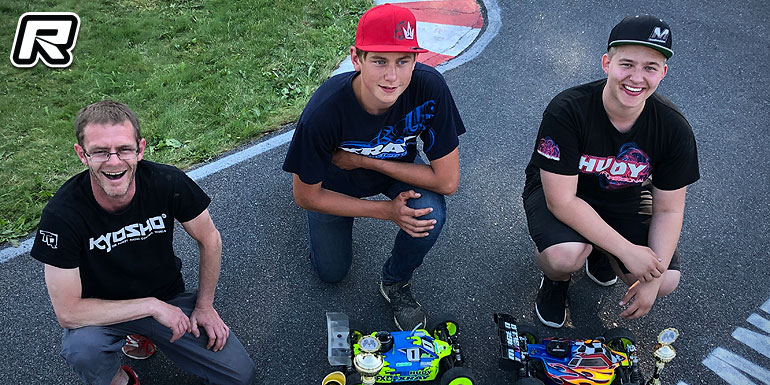 Nitro top 3 results:
1.Daniel Kobbevik – Xray/FX
2.Danny Kwiatkowski – Kyosho/Reds Racing
3.Mathias Fink – Mugen/O.S.
The first finals however were the electric finals in between the 1/8-final and 1/4-final,. Daniel won the first two finals in E-Buggy, and opted to sit out A3 to get some rest before the semi practise and semi in Nitro.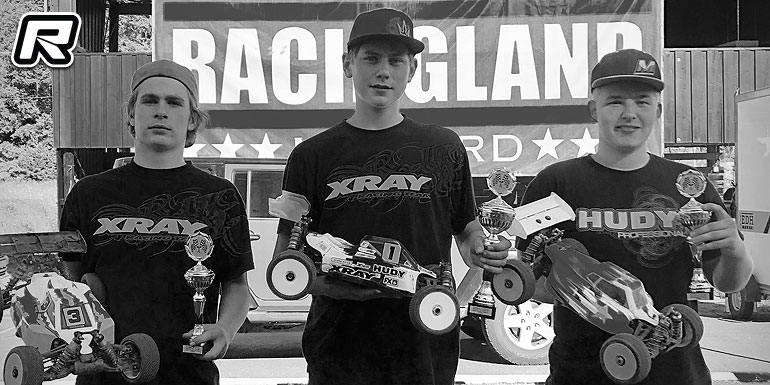 Electric top 3 results:
1.Daniel Kobbevik – Xray/Hobbywing
2.Mattias Fink – Mugen/Hobbywing
3.Vincent Rüger – Xray//Hobbywing
Thanks to Magne Kobbevik for the report.
---