July 8, 2019
Round 6 of the Tonisport Onroad Series North Division was held at the RCCT Münden track in Hannoversch Münden, Germany this past weekend. The race also was the warm-up event to the German Electric On-road Nationals that will be held at the same track later this Summer and in the premier Touring Modified class it was Awesomatix's Freddy Südhoff with the overall TQ, tie on points with Yokomo's Ronald Völker. A1 and A2 then saw Freddy taking the wins for an early overall victory as Ronald cemented his overall runner-up spot with a win in A3. Sören Sparbier came in 3rd to round out the podium.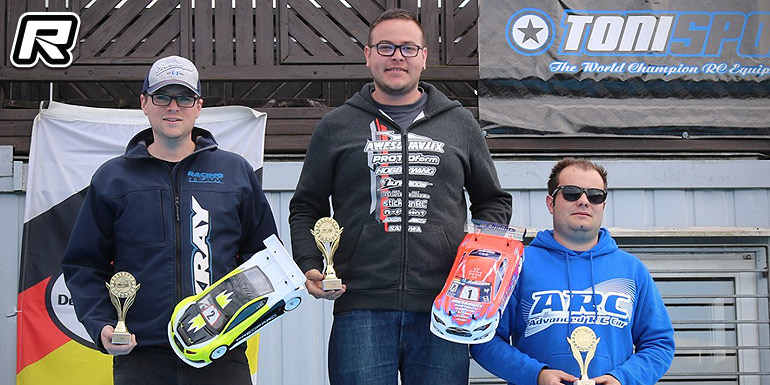 In the Touring Stock 13.5T class Awesomatix's Max Mächler made a clean sweep in the qualifiers and also in the opening to A-mains for the overall win from Xray's Benjamin Eggerstedt and ARC's Kevin Sparbier.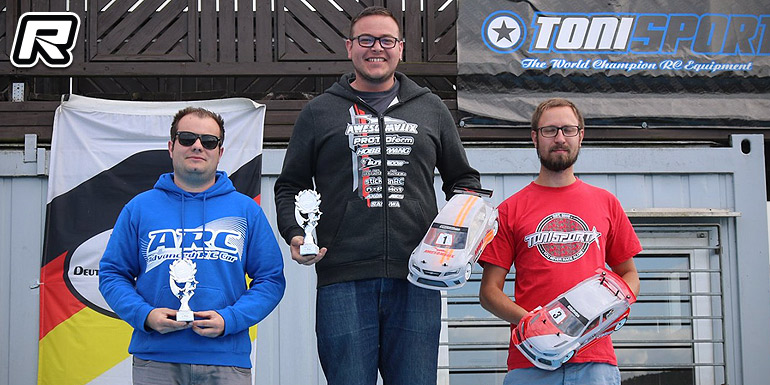 The Touring FWD 13.5T category had Max Mächler taking the TQ tie on points with Kevin Sparbier and the two wild also battle in out in the main finals with Kevin coming out on top in A1 while Max sealed the bag with A2 and A3 victories for the overall in front of Kevin as Marvin Gutting came in 3rd to round out the podium.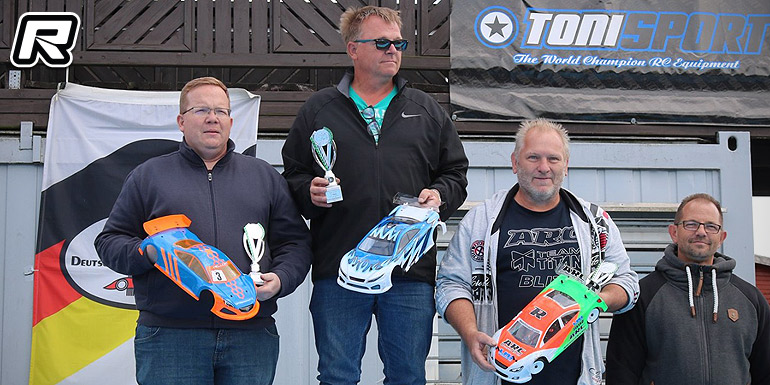 In Touring Fun 17.5T Uwe Kortehaneberg, Torsten Baggendorf and Helge Behrens battled it out for the overall TQ with the three being tie on points after the qualifiers. Ultimately it was Uwe with the pole position from Torsten and Helge. The finals then mixed things up a bit as Torsten walked away with the win from Helge and Uwe.
Source: Awesomatix [awesomatix.com] | Images: Basti Schacht
---