August 1, 2019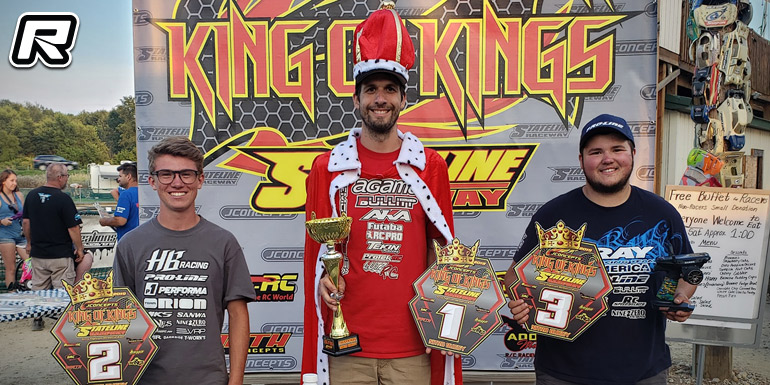 Stateline Raceway of Fremont, Indiana played host to the 2019 King of Kings race last weekend, attracting nearly 430 entries. The event saw the attendance of many of the country's swift 1/8th scale off-road racers and in the premier Nitro Buggy class it was Agama's Ryan Lutz with the overall win, some two laps in front of HB Racing's Spencer Heckert on the runner-up spot. Xray's Mark Sousa came in 3rd to round out the podium as class TQ, TLR's Dakotah Phend had to settle for 6th in the 45-minute A-main event.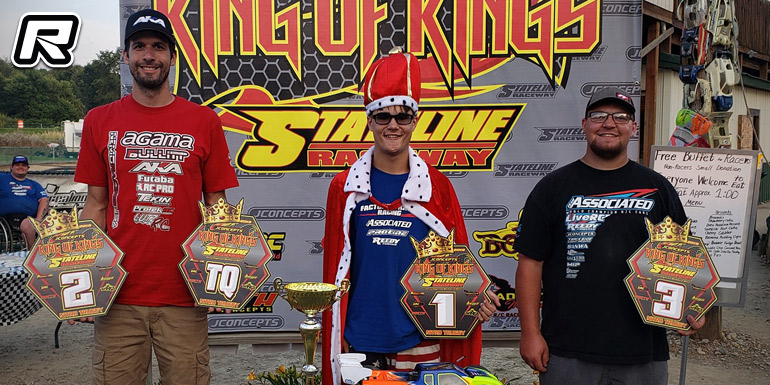 The Nitro Truggy class saw Ryan Lutz take the overall TQ, however it was Team Associated's Aydin Horne with the overall win in the 30-minute A-main event, leaving behind Ryan in 2nd some eight seconds down. Team Associated's Cole Tollard would come in 3rd while Spencer Heckert completed the top 4 with all four drivers finishing on the same lap.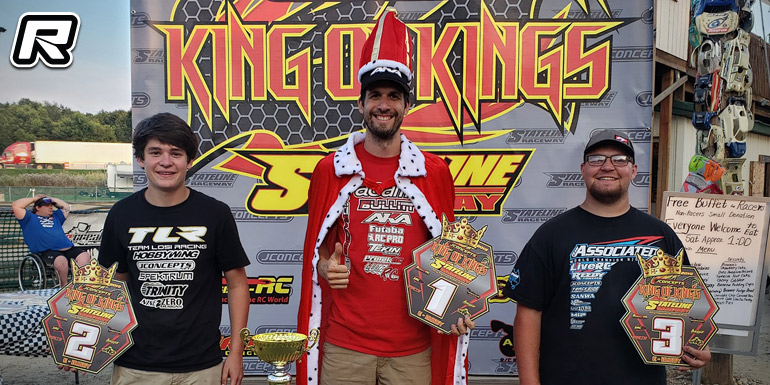 E-Buggy had Dakotah Phend taking another class TQ and yet again there was no luck for the TQ holder as Dakotah scored a DNF in the single 10-minute main, making way for Ryan Lutz as Tom Rinderknecht (TLR) and Cole Tollard (Team Associated) came in 2nd and 3rd respectively.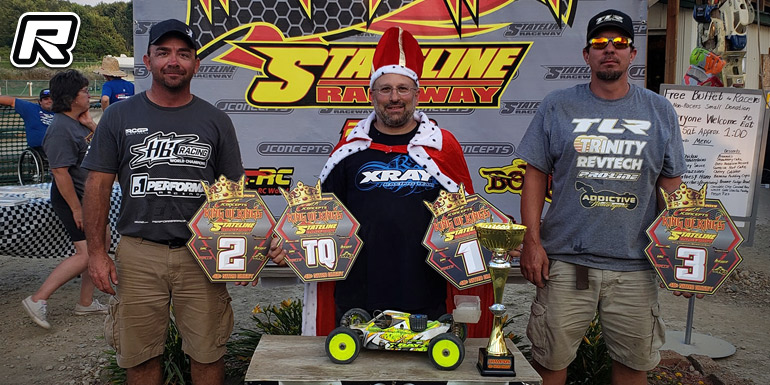 The 40+ Nitro Buggy class saw a popular TQ and win of veteran racer, Xray's Paul Ciccarello some two laps in front of HB Racing's Gary Studt and Team Associated's Mike Sontag.
Images: Stateline Raceway [facebook.com]
---