September 11, 2019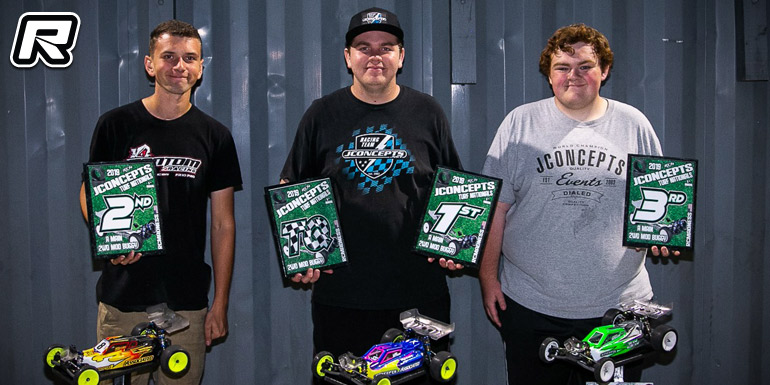 Each year, the first weekend of September holds one of the best-kept racing secrets in RC – the JConcepts Turf Nationals. It's not your ordinary race as it's a top-level race that's focused on fun, exciting high-speed racing, and is consistently one of the biggest racing draws in the Northeast. Playing host to the Turf Nationals each and every year is radical RC Madness in Enfield, Connecticut and what a special RC facility it is. Between the numerous outdoor and indoor tracks, all together there are eleven possible tracks with the single sole purpose of having fun with your RC cars. The Turf Nationals always draws in some amazing talent from around the area and this year was no exception. Even with so much talent gathered at one track, the "chill" vibe is what makes Turf Nationals extra unique and one of the most fun races to attend. The friendly, warm atmosphere in the pits makes the time away off the track a whole lot of fun and when the sun is out – it's just absolutely a show-stopping amazing experience.
The layout this year was awesome. From many drivers that have never been to RC Madness before, commented on how much fun the track was to run on. This year, the jumps were a lot tamer than last year allowing racers to stay closer to each other without making critical jumping mistakes. The flow of the track was brilliant as it exercised every driver's ability to go blazing fast while remaining in control.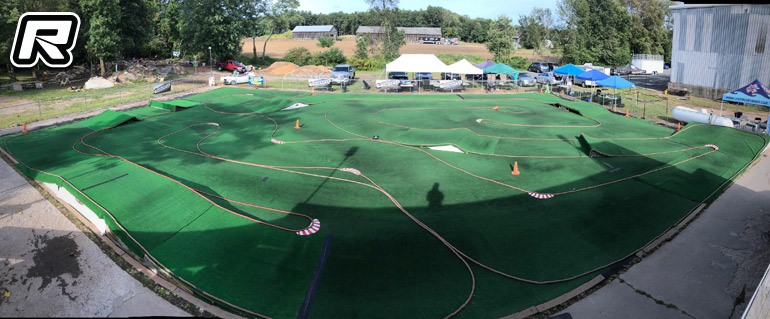 The triple A-mains for 2WD Modified was intense as a somewhat surprise A1 win went to Team Associated's Ryan Reavis. The young driver from Vancouver, Washington, was keen to make a name for himself and capitalized on an early mistake in A1 by class TQ, Team Associated's Lee Setser. With the pressure on in A2, Lee defended all attacks from Ryan as the two demonstrated top-level racing for the viewers and finished only .1 second apart. With a clutch performance in A3, Lee crossed the line in 1st and wrapped up the overall win in the highly competitive class. Focused and poised for excellence, Team Associated's Andrew Bishop put his head down during the triple A-mains and finished out with two 2nd place finishes starting 8th on the grid and landed himself 3rd on the podium.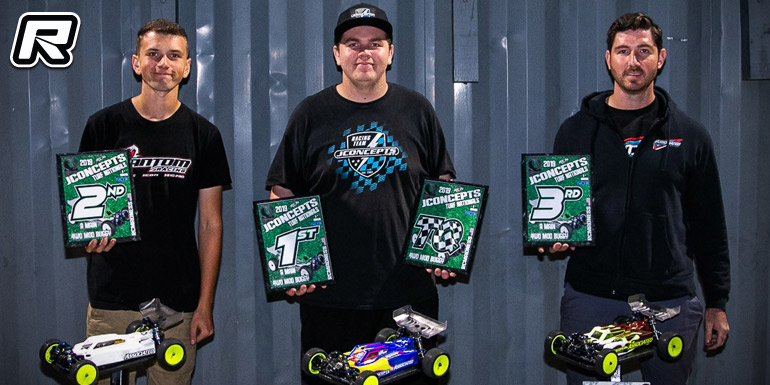 The 4WD Modified class finished out the weekend with a bang. It was an excellent job by one of Florida's fastest drivers, Team Associated's Lee Setser, who dominated qualifying and rode the momentum into Sunday's triple A-Mains. With brilliant drives in A1 and A2, Lee locked up the overall relatively uncontested. Once again, hot on Lee's heels was Pacific NW native, Ryan Reavis, who's natural speed increased as the weekend progressed. The Team Associated driver finished 3rd in A1 and 2nd in A3 to finish 2nd overall. Fighting hard all weekend was Team Associated's Brent Sianez, who put together some great runs during the triple A-Mains that saw last year's podium finisher still on this year's podium.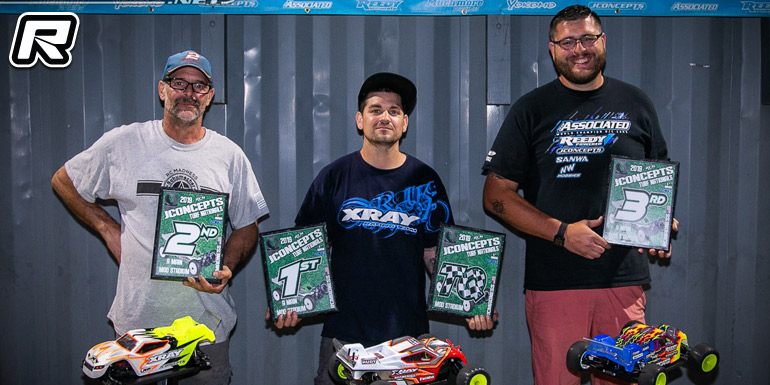 The man on a mission in the Modified Truck class was Xray's Keith Smart. Keith looked great from the very beginning and was able to set the TQ and used the pole spot to his advantage. Carl Smart jumped up a spot from his 3rd place qualifying spot to finish 2nd in the main with some clever driving. Team Associated's Casey Vitale showed great speed and used his track experience to land himself 3rd on the podium.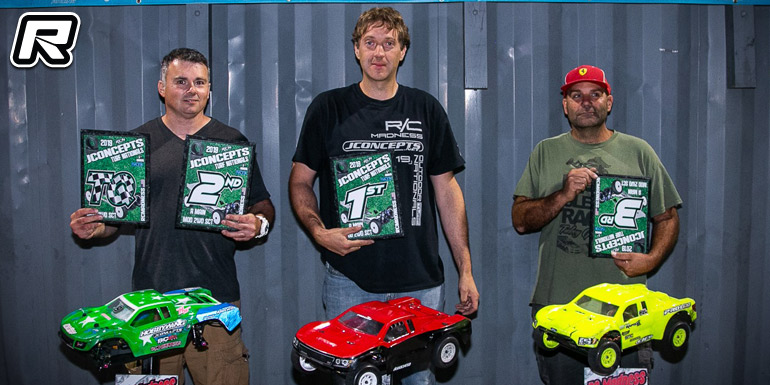 The once upon a time super popular SCT class is actually still quite popular at RC Madness as there was a full class of Modified Short Course drivers all fighting for the win. Taking the crown for the fastest SCT on turf was Randy White, who built up a hefty commanding lead and crossed the checkered flag in 1st. Nick Berube and Joe Villar put up a great fight and in the end finished 2nd and 3rd respectively.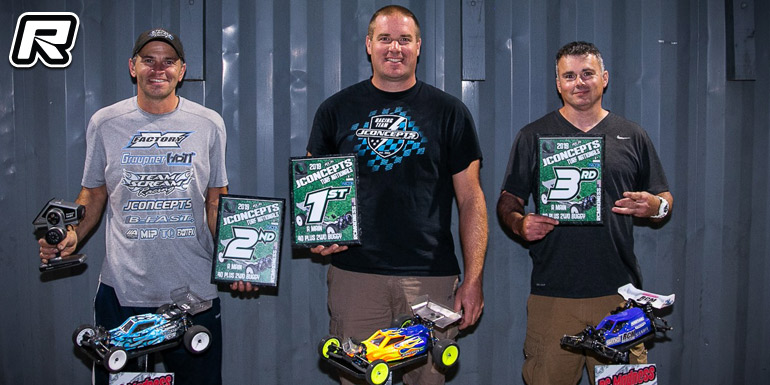 Taking the speed crown for 40+ 2WD Mod was our very own Matt Perault. Despite only racing turf once a year, Matt showcased his speed and put his head down and won the A-main after seven intense minutes. Going head to head with Matt for the win was John Cravotta. The two drivers swapped positions for the lead multiple times in 7 minutes, but ultimately John finished 2nd. Making another podium appearance was Nick Berube as he completed a very successful weekend of racing by landing himself on another podium.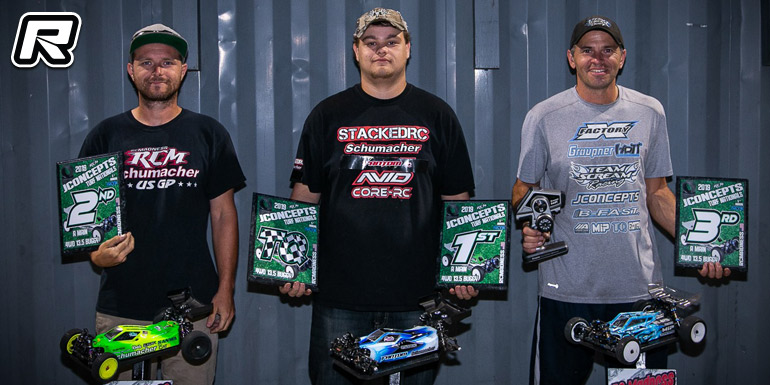 The showdown for 13.5 4WD supremacy was intense. Schumacher's Jeff Statkiewicz was on point and proved to be the driver to beat as he wrapped up TQ during qualifying, but a hard-charging Justin Allen made it a great show in the main. Clawing his way to within 1.3 seconds of Statkiewicz, Allen made a hard charged but Statkiewicz crossed the line to take an exciting win with Allen 2nd. Holding down the 3rd spot on the podium was John Cravotta.
Keen to bring home the 13.5 Stadium Truck overall NCTS title, Casey Vitale also made the trip from the Pacific NW and adapted very quickly from carpet to turf. Vitale made the most of his TQ start and was able to secure his overall with a fantastic win at Turf Nationals. Tom Bishop recovered from a potentially disastrous start and moved back to 2nd where he'd finish. On Bishop's bumper was JConcepts teammate, Eric Bresnahan, who gave it his all searching for a way around Bishop for 2nd, but eventually settled for 3rd.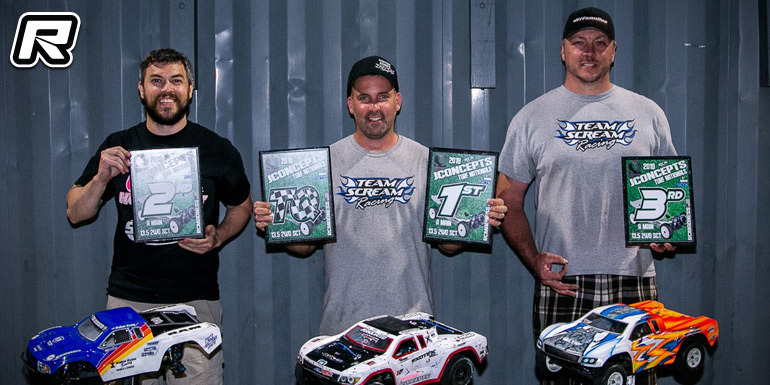 Defending home "turf" in 13.5T SCT, Eric Bresnahan built up his pace through the weekend and was on fire during the main to successfully take home the win. Making his way from Oregon, James Halladey was Eric's closest competitor and showed great pace to lock up 2nd. Dan Fitzgerald put in a great effort and battled himself up to finish 3rd.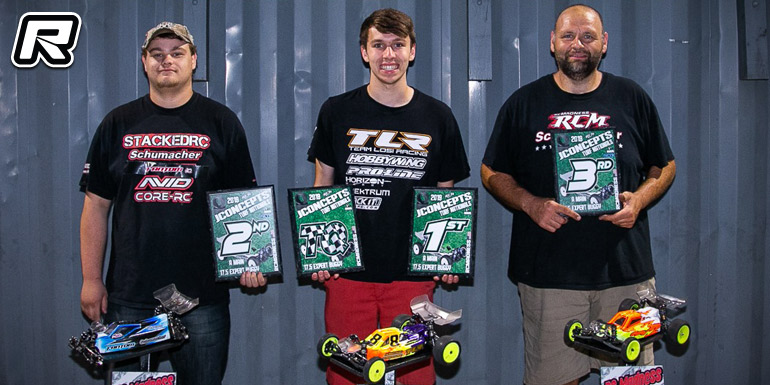 For the out and out stock drivers, the 17.5 2WD Expert class saw a no holds showdown in 17.5 buggy class. Aaron Kothman was in full command much throughout the weekend and was able to win the extended 7-minute A-Final over a very fast Jeff Statkiewicz. Holding down 3rd and defending off a hard-charging Tyler McCormack, Steve Flume held on for 3rd.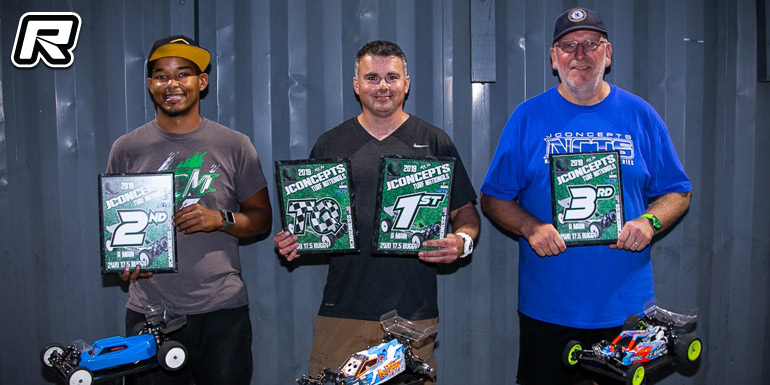 Going a step up from 21.5 Spec buggy, the more seasoned racers that aren't sponsored also have a great platform to race in better known as the 17.5 2WD Independent Stock class. Showing the fast way around the track was Nick Berube, who set the TQ and won with a comfortable margin. 2nd place went to Kevin McDaniel and Les Grimmet stood on the final spot on the podium in 3rd.
The 21.5 Spec 2WD drivers all received a handout spec motor free of charge courtesy of Hobbywing that uses a fixed gearing to minimize and/or eliminate the effects of expensive batteries, motors, and chargers. These motors are all returned after their mains, but allows the new and avid racers a class to develop their skills without the competitive necessities that are included in the modern-day 17.5 Expert 2WD class. Showing that he has the skills to win, Trevor Goff took the win with impressive driving that we saw earlier at round 1 of the NCTS in Vegas. Sylis McDaniel also displayed tremendous speed for a young driver and was able to put himself in 2nd. Aden Bus started the main strong and finished strong landing himself 3rd on the podium. Unfortunately, most of the 21.5 Spec drivers had to leave before the podium photo.
Source: JConcepts [jconcepts.net]
---