September 13, 2019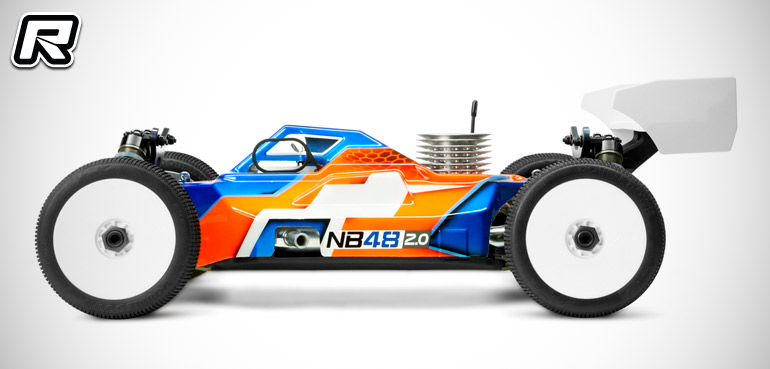 Following a couple of first teasers Tekno RC have fully unveiled their new NB48 2.0 1/8th scale nitro buggy kit. The buggy builds on a newly designed chassis that is 1mm thinner than the previous main plate, however due to its wider design its reduces twitchiness and improves handling and flex characteristics on rough tracks. The buggy also does not sport a traditional radio tray but separate radio and battery boxes as well as independent servo mounts for a more equal left/right chassis flex. Both the battery and receiver box are of the same dimensions, allowing to swap battery and receiver for weight bias changes.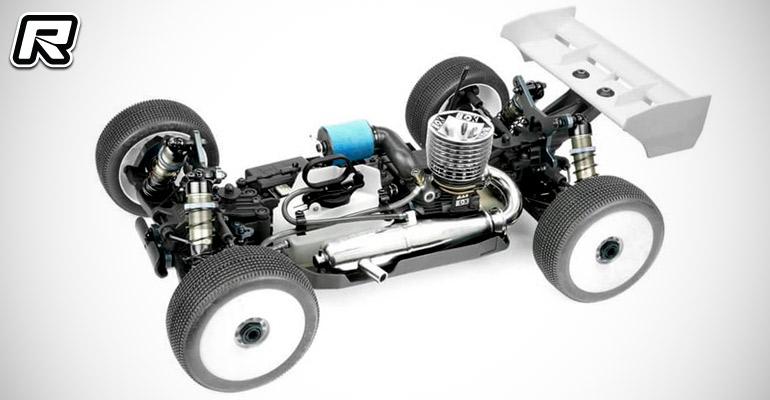 The 2.0 also features a new long-arm narrow pivot suspension geometry to make the buggy easier to drive, provide superior bump handling, superior jump landing, and allow the vehicle to be pushed much harder than before without getting in trouble. To achieve the long arm design, the front arms are twisted the end for the needed clearance to lower the axle. The same trick allowed for a longer arm and enough room to place the spindle/kingpin axis on the same plane as the outer hinge axis, producing a zero offset, zero scrub steering system that is as durable as an outset C-hub design. On the track, this translates to smoother cornering and direction changes with exceptional mid-corner bump handling. The rear suspension geometry has also seen significant changed along with a few new ideas and adjustments such as the active toe system that uses inserts on the outside of the arms that allow to add active toe in for more traction out of the corners on tight or loose tracks. Or drivers can choose active toe out for enhanced corner speed or bump handling on higher speed, higher traction layouts.
Also new with the 2.0 variant are significantly larger differentials that offer 35 percent more oil volume which helps with consistency during long mains, but it also extends the time between rebuilds. In addition a slightly finer internal gear pitch ensures better meshing and thus smoother diffs and less heat build-up. To further reduce heat build-up and improve consistency, the kit will include a compact double-bearing supported centre differential. Metal on metal contact, even when properly greased or aligned, produces excessive heat. Tekno have mitigated this issue by using ball bearings in place of the traditional sleeves to fully support the centre outdrives and completely eliminate the metal to metal friction between the outdrives and the mating parts.
Last but not least are updated front and rear bulkheads that were required due to the larger differentials. The bulkheads allow for easier diff access, improved bearing support and ball-raced anti-rill bars. The buggy is available for backorder now and will hit stores mid-October.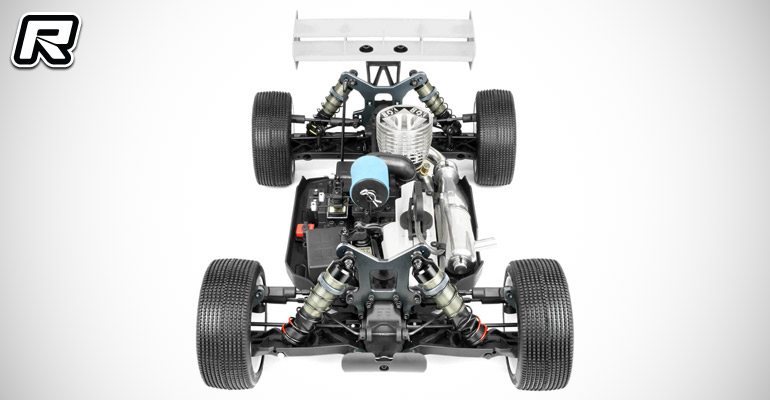 Features:
– 3mm CNC 7075 aluminium hard-anodized lightened chassis
– Independent servo mounts w/ decoupled battery and radio boxes
– CNC 7075 shock towers, pivot blocks, and motor mounts
– 16mm bore fluid filled shocks with CNC delrin pistons and guides
– Double-bearing center differential w/ split differential mount
– Rear hub and arm insert system w/ adjustable roll center and toe
– 3 fluid filled easy access differentials
– Long arm, narrow pivot suspension geometry
– 1-piece wing mount and ultra-lightweight wing
– 2nd generation quick fueling body
– Proven Tekno RC durability
– All metric hardware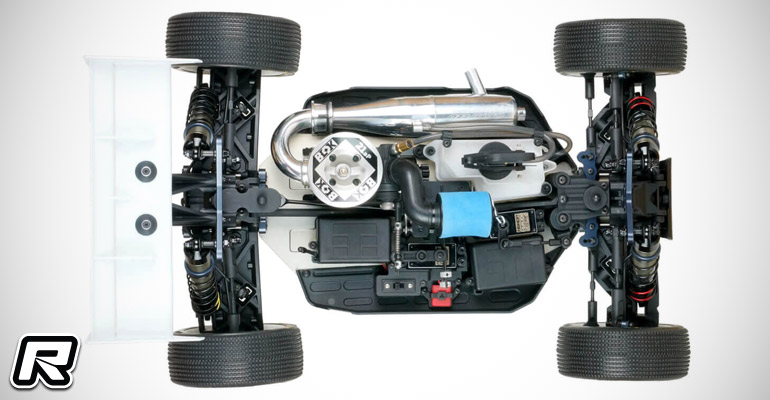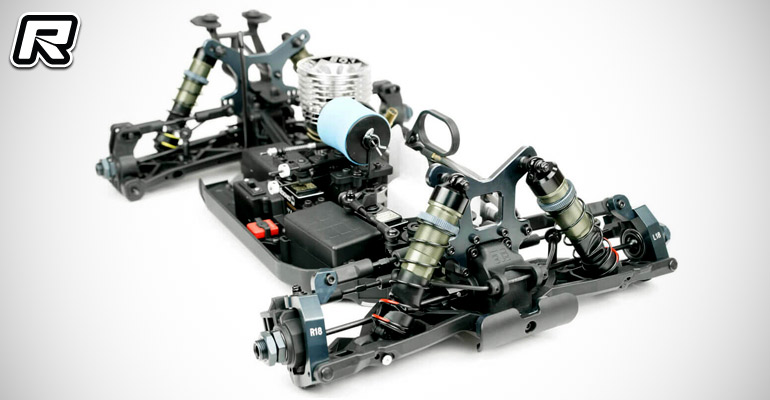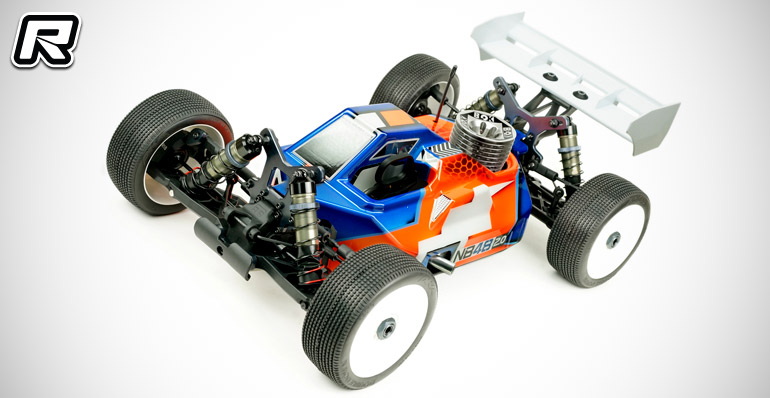 Source: Tekno RC [teknorc.com]
---