November 12, 2019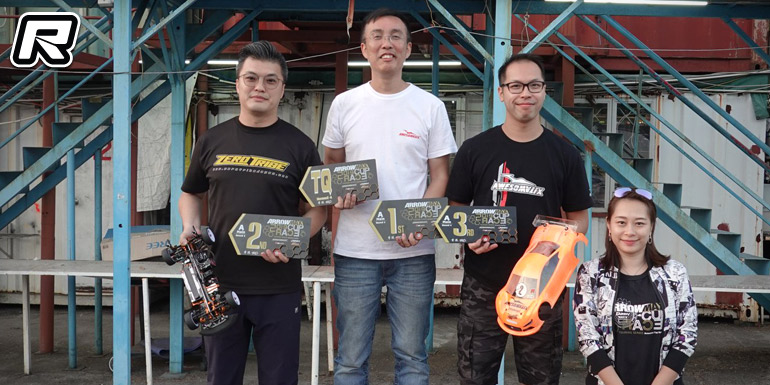 Round 4 of the 2019 Arrowmax Cup was held at the Tom Racing Circuit track in Hong Kong last weekend, attracting a somewhat low amount of entries due to the still ongoing riots in the city. Due to only a handful of drivers signing in for the Touring Modified class, both Simon Yeung and Fai Ho decided to join the Touring Stock field, making the race pretty exciting for all drivers involved. And so there were some intense battles going on, both Simon and Fai Ho raced in the Stock class for the first time while Stock specialist Johnson was standing his ground in qualifying. Xray/Zero Tribe driver Simon had a hard time in the beginning to adapt his Modified car for the Stock class and with the lack of pace in the opening qualifier, Fai Ho (Awesomatix) took the opportunity to take the Q1 TQ spot. Simon however found a lot of pace for Q2, taking the TQ in that round. Johnson (Awesomatix) came back strong in Q3 to take the TQ, however in the end it was Fai Ho who won the final Q4 for the overall TQ position.
In A1 and with Fai Ho having a clean start, the focus was on the P2 and P3 drivers. Simon had some troubles while Johnson was in full attack mode for the entire race. In the end, and with Simon commenting "Stock racing is not so easy", he took 2nd in front of Johnson while up front Fai Ho brought home the win. A2 started all the same, but the luck wasn't with Fai Ho as Simon found some special speed trick. "New tires for sure help", was the key to getting the pace back to challenge Fai Ho. With the pressure on, Fai Ho made a mistake and fall back, which allowed Simon to take the lead, while the battle further down the field was between Johnson, Edward and Cy Leung. Xpress driver Cy was able to capitalise of Edward's mistake to take 3rd in A2 behind Johnson. Since new tires were the trick, Fai Ho gave it a try, and with new rubber, Fai Ho was able retain the lead this time while Simon ran out of the black gold but still was able to keeping the pressure. Behind the two, the battle between 3rd, 4th and 5th was on and in the end it was Angus Leung with the final top 3 spot in A3. So overall it was Fai Ho with the win from Simon and Johnson.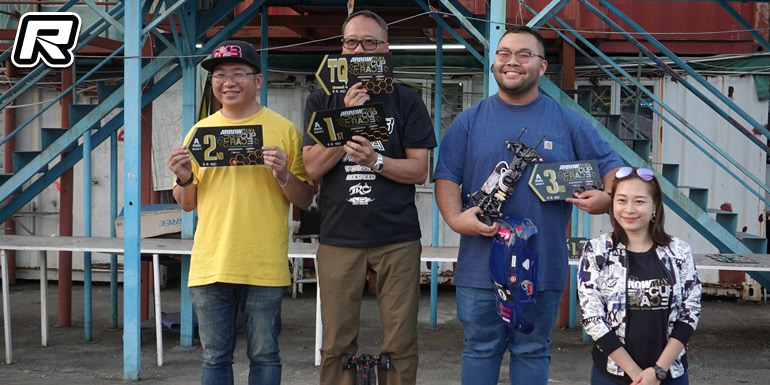 In the FWD 21.5T class, that gains traction so to speak, it was Chau Man with the overall win from Siu Hung and Chi.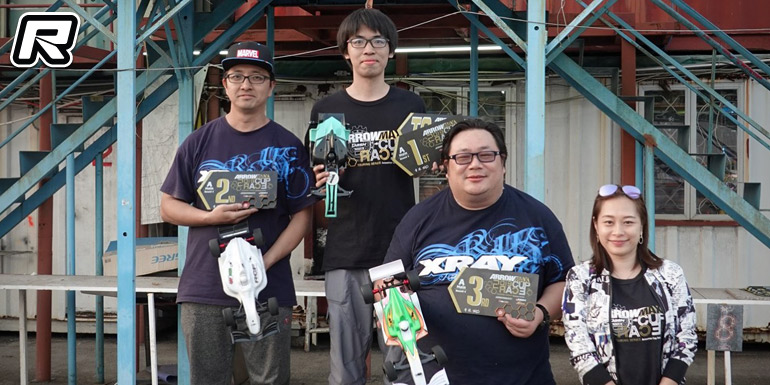 Finally in the Formula 21.5T category Samson took the win from James Lee 2nd and Ryan Lam in 3rd.
Source: Arrowmax [arrowmax-rc.com]
---