December 12, 2019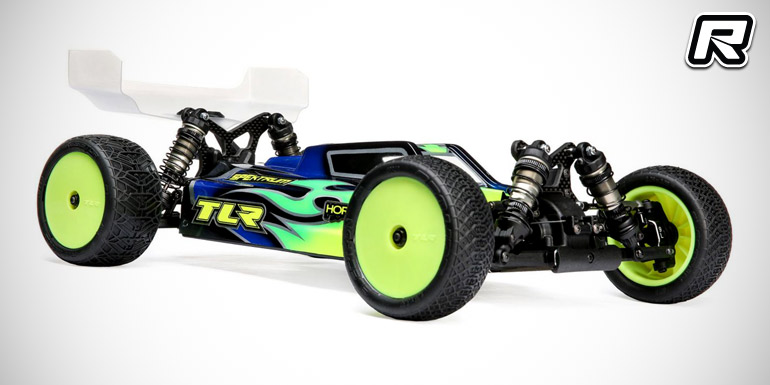 Team Losi Racing have officially unveiled their all-new 22X-4 1/10th scale 4WD buggy that made some impression at the 2019 IFMAR 1/10th Buggy World Championship held at the Hudy Racing Arena in Trencin, Slovakia. Although still sharing its name with its predecessor, the triple-belt-driven 22-4, the 22X-4 has nothing in common with the previous buggy. Taking a completely different approach to a TLR 4WD buggy, the R&D team has developed an all-new platform from the ground up. Switching to the more reliable and versatile shaft drive design, the 22X-4 is much lighter and has improved driving characteristics while also being significantly easier to build and maintain. The buggy has a combination of features second-to-none including full adjustable suspension, 2.5 milled aluminium chassis, floating servo mount, adjustable motor and battery position, carbon fibre throughout, and so much more. Maximising the flex characteristics for all surfaces, the 2.5mm thick chassis with heavy pocketing gives the correct amount of flex and rigidity for smooth corning, optimised balance, and bounce-free landings. Taking suspension tuning to a new level, the 22X-4 has adjustments for front and rear axle height, rear axle pin position, inner front and rear hinge pin position in all directions, nearly unlimited rear camber link positions, shock mounting positions, and much more.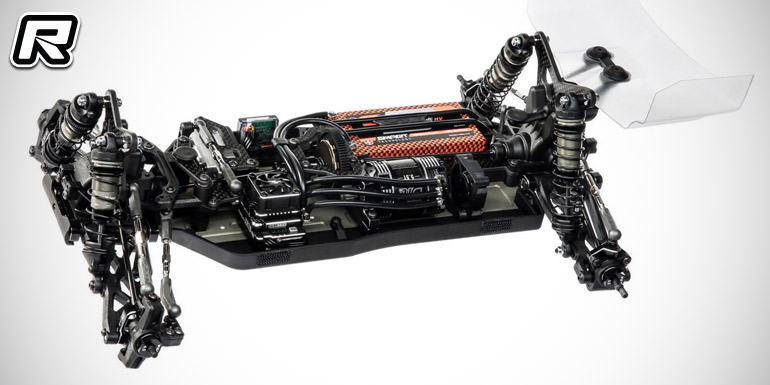 The 22X-4 can be dialed in for any surface, grip level, or driving style. Designed to be light and durable, the 22X-4 is designed with large volume bevel gear diffs for the ultimate in performance and durability. The kit includes all metal diff internals with hard anodised aluminium cross pins. Not to leave spec racers behind, composite diff internal gears as well as composite ring and pinion options are available separately. The 22X-4 allows for the centre slipper and motor mount assembly to be mounted in either front or rear positions, with 7mm of adjustment between them. The battery also has an additional 9mm of adjustment for solid changes to front/rear weight balance without the need to increase the static weight.
To keep the servo mount from affecting the chassis flex, the servo is mounted hanging above the chassis. The mount only secures to the chassis plate near the chassis centerline, then uses rigid 2.5mm carbon fibre to support the weight and leverage of the servo to optimise steering performance and chassis flex. The 22X-4 borrows from the 22 5.0's versatile and easy to use battery hold down system. With a similar elastomer band, the battery strap hooks into the chassis front and rear allowing for different height batteries to be installed without hassle. Battery position is controlled with secured, easy to adjust battery stops both front and rear.
The G3 shocks give the 22X-4 the plush handling and consistent, leak-free bleed with some ease of use improvements. No more e-clips as the pistons are now secured by screws, new shock caps and shock bodies increase the spring collar height by 3mm to accommodate lower ride heights, new eyelets and spring cups provide -3mm, 0mm and +4mm spring cup off-sets and paired with all new eyelets will never pop off with the screw in feature. The new eyelets are also made in two lengths that allow racers to switch between normal and +3mm rear axle height without needing to change stroke or up-travel, and work with revised shock balls that finally slide into the front arms smoothly and easily.
The 22X-4 includes a healthy list of included premium parts: aluminium ball stud washers throughout, aluminium clamping hexes, adjustable aluminium suspension mounts, carbon fibre plates, full machined shock internals, TLR low frequency springs, aluminium motor mount, and sway bars. Sleek and stylish, the 22X-4 body design is the perfect match to the chassis. It looks sleek and fast, is nice and low but provides excellent balance and stability – the best of all worlds.
Key features:
– Shaft drive platform
– Fully adjustable suspension
– Premium parts included
– 2.5 milled aluminium chassis
– G3 12mm big bore shocks
– All new gear diffs
– Adjustable inner pivots
– Optimised suspension composites
– Elastomer battery mounting
– Floating servo mount
– Adjustable motor and battery position
– Fresh 22X-4 body design
– Carbon fibre optimized
– All metric hardware
– TLR 6.5" rear wing
– Easy access diffs
– Built-in motor fan mount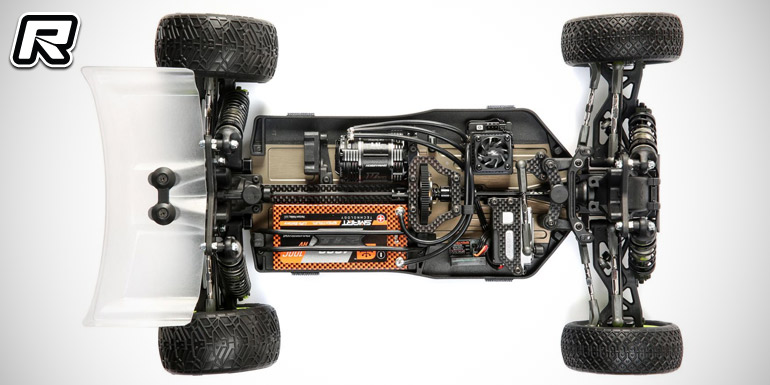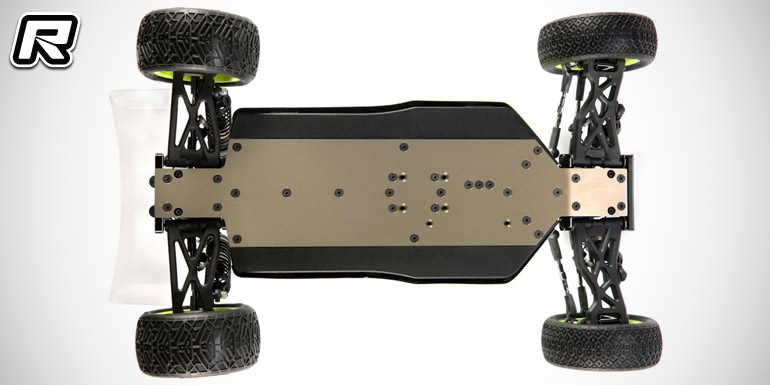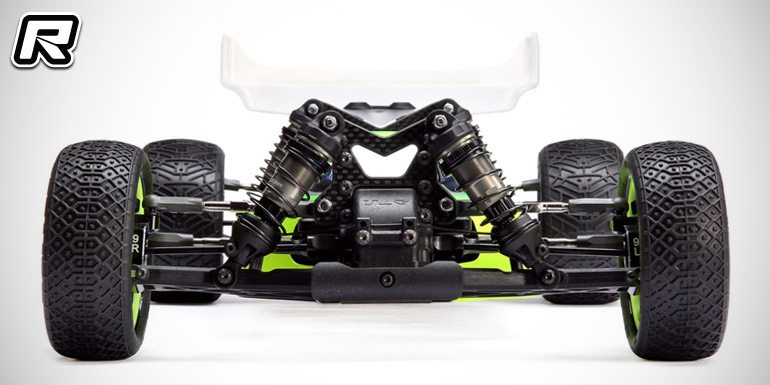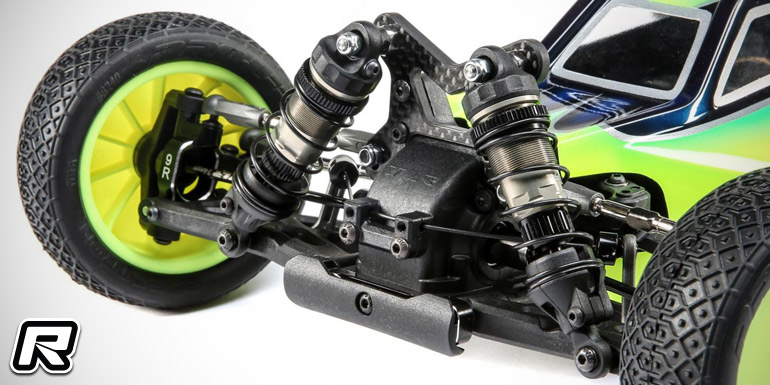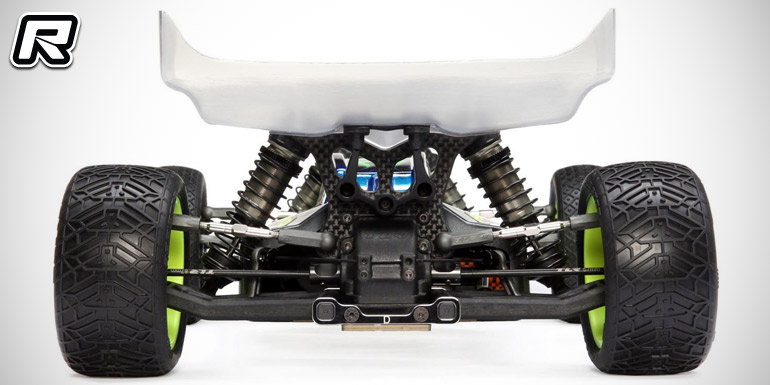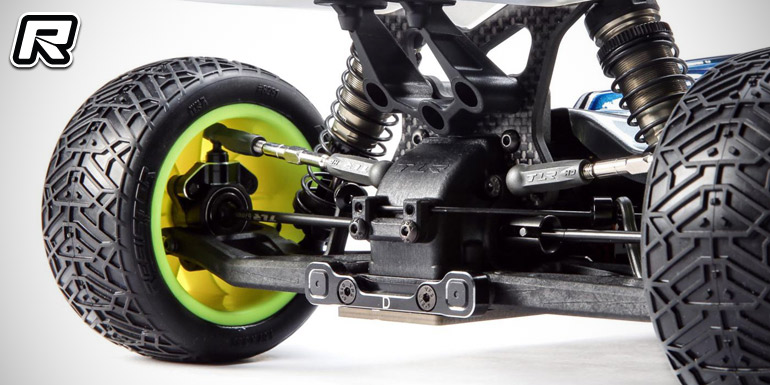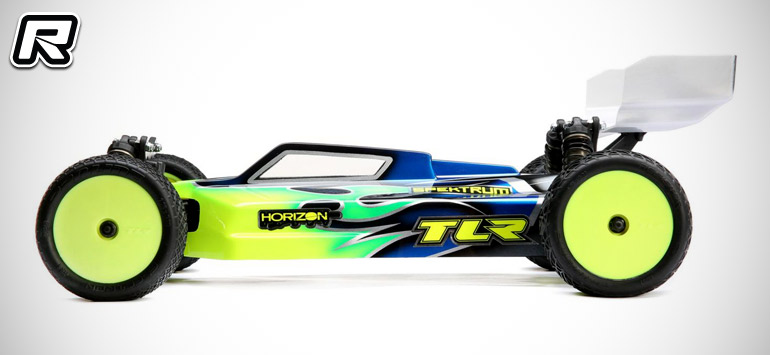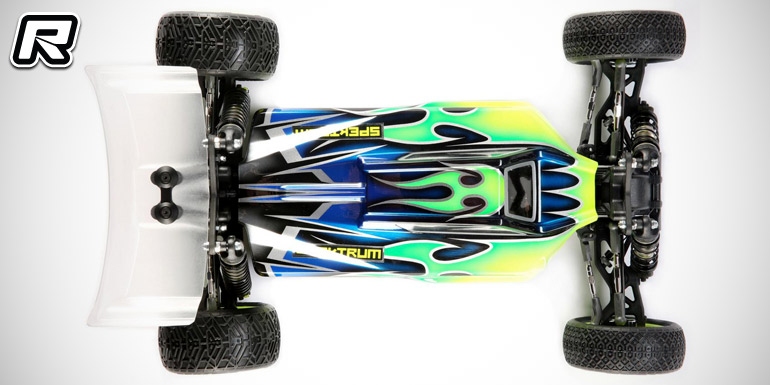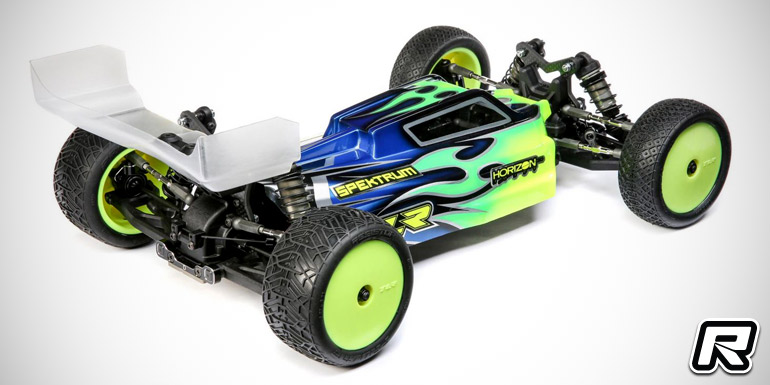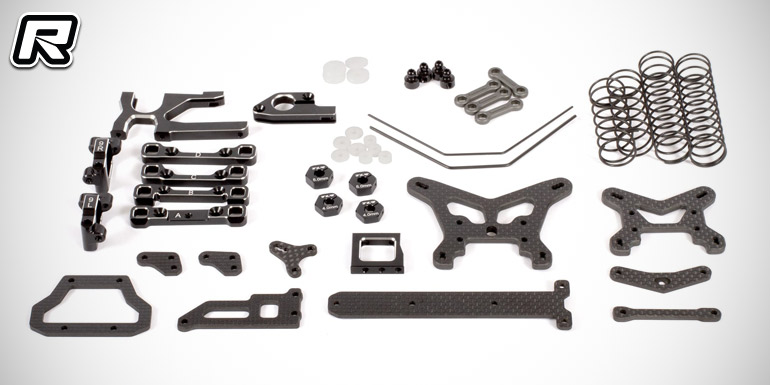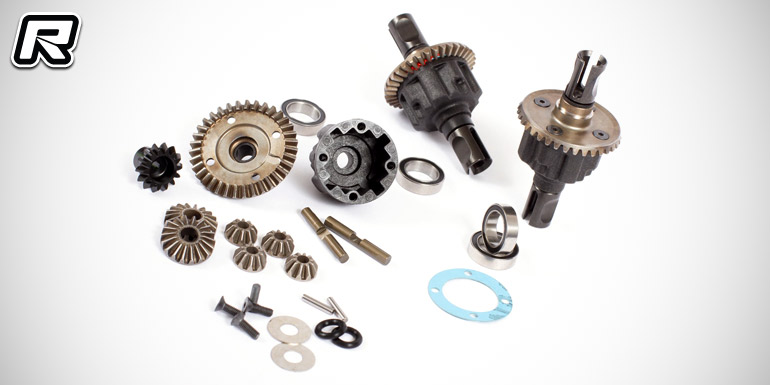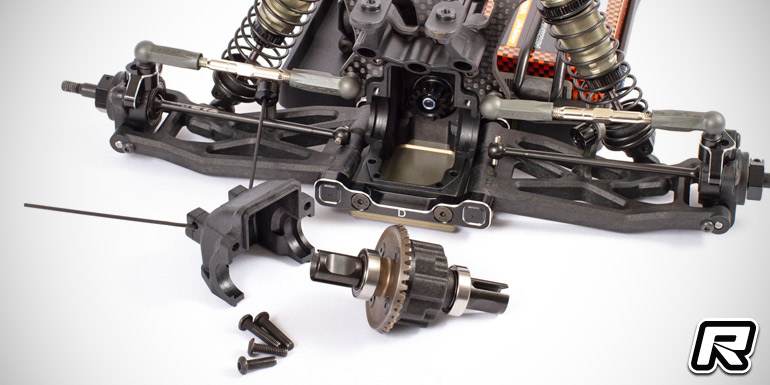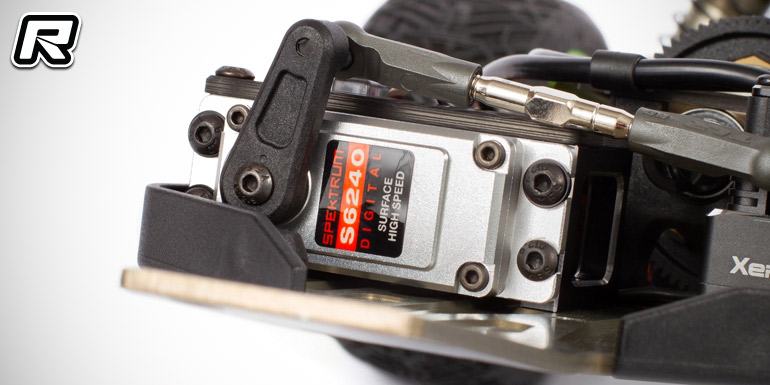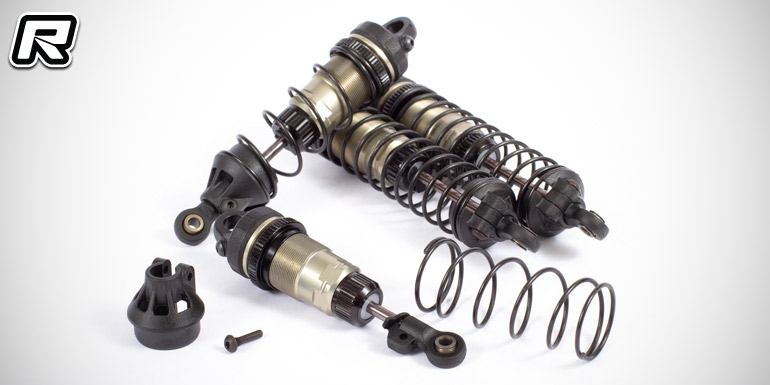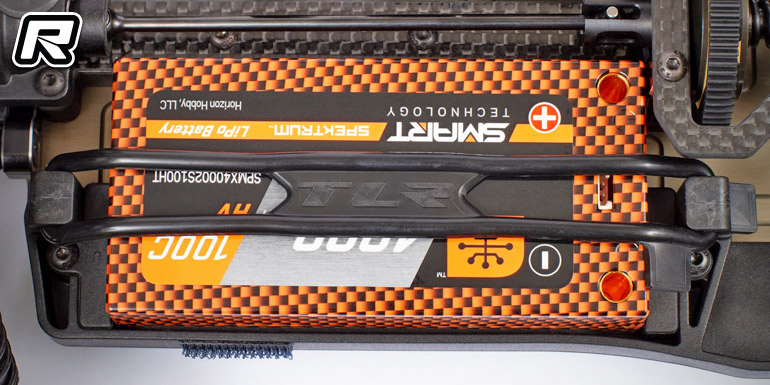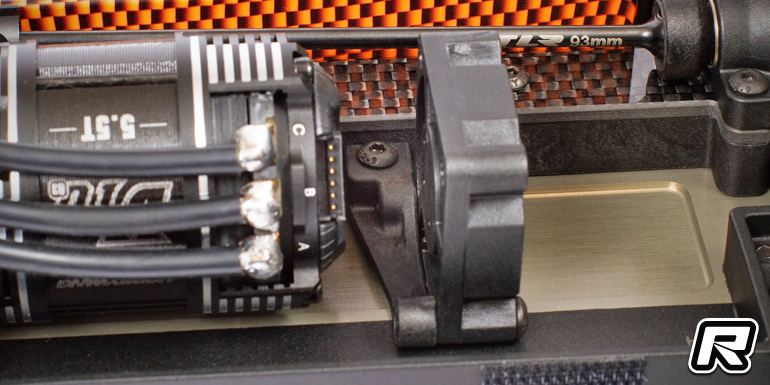 Source: TLR [tlracing.com]
---