December 20, 2019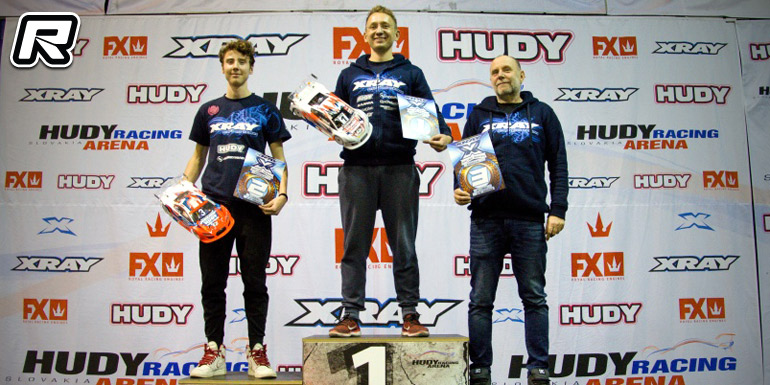 Round 3 of the Xray Racing Series Slovakia was held last weekend, with off-road and on-road classes being run. As for the on-road portion of the event, it was Xray's own Martin Hudy who dominated the Touring Modified class, taking the TQ from Oliver Havranek (Xray) after the qualifiers. A1 saw Oliver putting some pressure on Martin in the opening stages, however the latter was able to withstand and to bring home the win as he did in A2, when Oliver had to retire due to catching a corner when he tried to pass Martin. A3 then finished again with Martin on top, leaving Oliver behind in 2nd while Xray's Igor Liptak completed the top 3 result.
The Touring Stock class saw a clean sweep from Oliver Havranek who won the opening two qualifiers for the overall TQ and he also bagged the overall win after A1 and A2 as Lukasz Mach and Peter Miko rounded out an all-Xray top 3.
The Touring FWD class saw again Oliver leading the way and taking the win from his fellow Xray teammates Tomas Liptak and Lukas Hoch.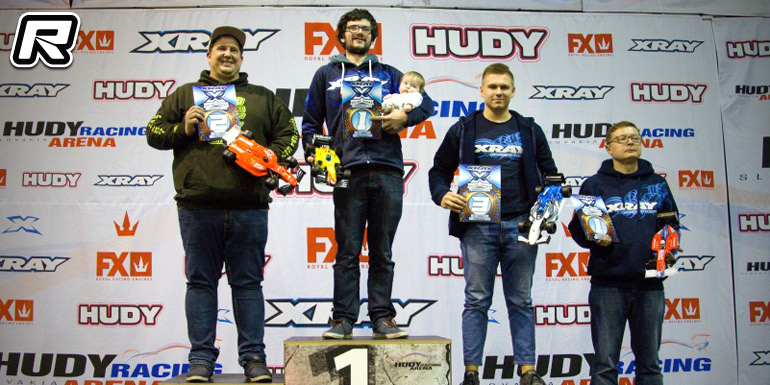 The Formula class saw UK's Luke Lee taking the overall from Austria's Werner Spannbruckner as Lukas Hoch snatched the final podium spot.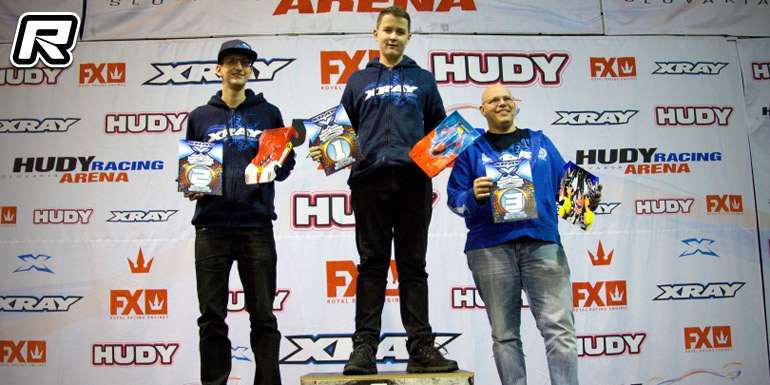 The 1/12th scale Pan Car class was dominated by Branislav Panak who took the TQ and win from Zsolt Kalnay while Zoltan Polyak rounded out an all-Xray 1-2-3.
GT12 had Mariusz Zachacz walking away with the win from Vladimir Viskup in 2nd and Ivan Viskup in 3rd (all Xray).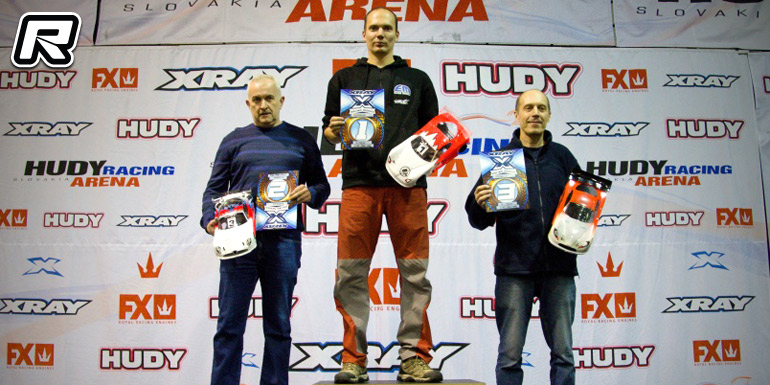 Finally in the 1/10th scale Pan Car class it was Zoltan Kalnay who lead an Xray 1-2-3 with Miroslav Hargas and Vladimir Viskup coming in 2nd and 3rd respectively.
Source: Xray [teamxray.com]
---