January 7, 2020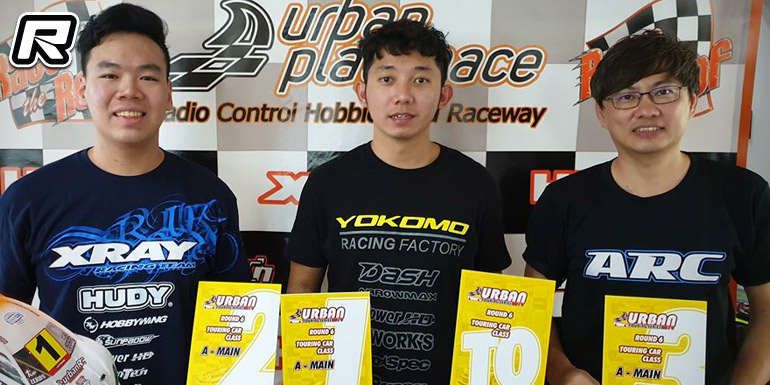 The 2019/20 season of the Urban Touring Series UTS concluded this past weekend at Urban RC's rooftop raceway in downtown Singapore. A total of 41 entries across three classes made this one of the largest local races and was a fitting way to end the 4th season of UTS racing. Making it's debut as an exhibition class was the 45+ Veterans Touring Car class, which attracted 13 entries, with several local legends returning to racing after being out of action for decades. First up was the premier Touring Car class of 17.5T Blinky which attracted a total of 25 entries. Setting the pace in qualifying was local ace, Nicholas Lee, who secured overall TQ with three perfect qualifying runs. Dominic Quek's best opportunity for a TQ run was in Q1 where he started his qualifying with a blistering pace in the opening laps. However, a spin in the middle dog-leg in lap 4 meant Dominic had to settle for 2nd for the round and overall. PY Tang qualified 3rd, Esmail Apandi 4th, Sean Lee in 5th and making his first UTS A-Main was 13-year old, Zaccheus Lam. Bumping up from the B-final into the A-Main were Allan Tan and Sebastian Lee.
In the finals, A-Main leg 1 went to Nicholas after the challenge of Dominic dissipated in two body-tuck incidents. With Dominic deciding to DNF to conserve tyres, PY would take 2nd with Esmail 3rd. A-Main Leg-2 was a much closer affair with Dominic nipping at Nicholas' heels throughout the race. Dominic appeared to have the faster car but could not find a way past Nicholas who defended well. Sean Lee did well to finish 3rd after starting in 5th. With the win in A2, Nicholas was the early overall winner but he elected to start A-Main leg 3 just to spice things up. Nicholas made it a perfect sweep when he took the A3 win, with Dominic in 2nd and PY in 3rd.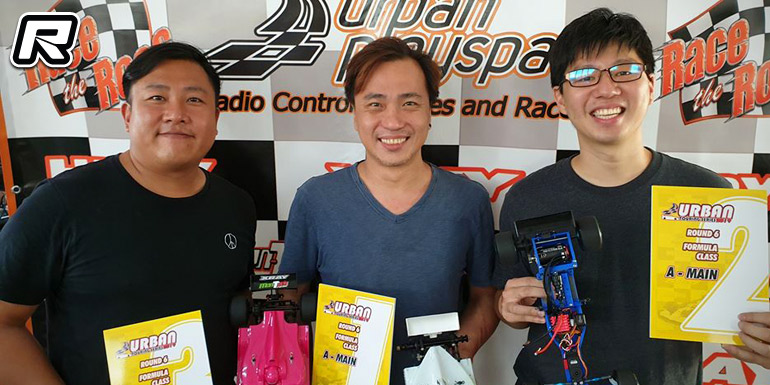 In the Formula Class, with the small field, interest was centred on how well the 3D-printed car piloted by Tapana V would perform and whether it would last. In leg 1, Andy Tan would get the better of Tapana with Eric in 3rd. Leg 2 went the way of Tapana's 3D-printed car, setting up a showdown in Leg 3 for the overall title. Leg 3 finally saw Tapana's car succumb after an incident with a pipe resulted in an arm breakage and a DNF.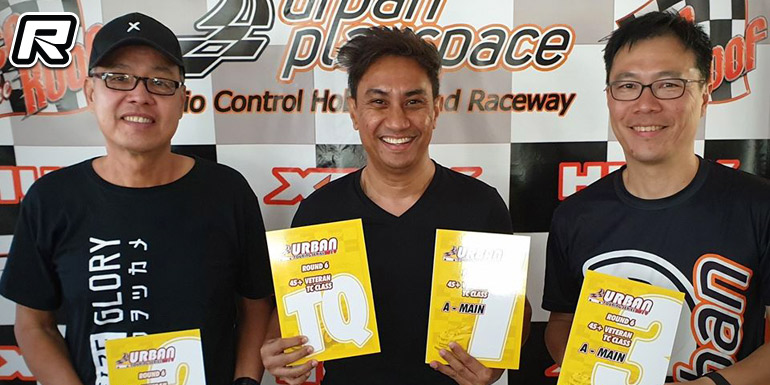 The highly anticipated debut of the 45+ Veterans Touring class, restricted to those aged at least 45 years and above, and not having qualified in the A-Main in local races, saw local legends Sam Cheng and Khamil "barely 45 years old" Hyder return to local racing. In qualifying, Khamil was untouchable, with Kelvin Goh qualifying second while HJ Quek would secure a P3 start. In the A-Main, Khamil remained a class above the rest of the field as he ran away with the win in A1 and A2, Kelvin Goh took 2nd overall with a win in A3, while HJ secured 3rd on a tie-break. The class was a huge success going by the excited chatter and big smiles on the faces of the competitors, and will feature in the 2020 season of UTS.
With the conclusion of this race, the series champions for UTS Season 4 were also crowned. Based on four of the six events that were run, taking his 4th consecutive win in the Touring class was Dominic Quek, while Tapana V secured the Formula crown.
Source: Urban RC [urbanrc.online]
---