January 7, 2020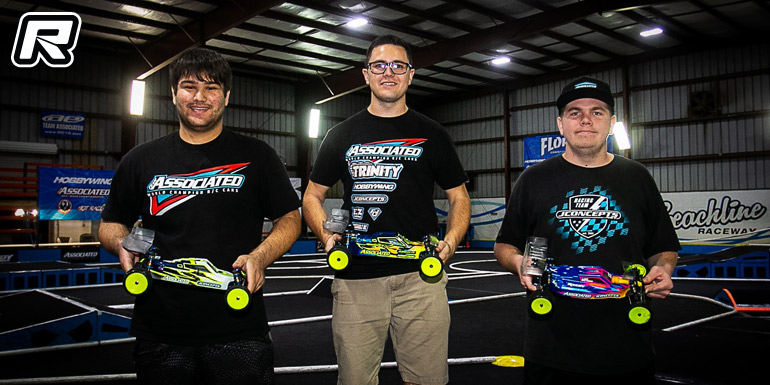 Come January, the entire RC racing world is extremely anxious to start out 2020 with a bang. Just after Christmas and now into the New Year, most racers can't wait to get out there and show off the new Christmas gear, new sponsor support, and get that racing fix. For most US South-East racers, the JConcepts Super Cup Series is it. For 2020, the Super Cup Series has jumped to a 7-race series that tours all over Florida visiting some of the legendary facilities the Sunshine State has to offer. Round 1 starts off at Beachline Raceway located in beautiful Cocoa Beach, Florida. With all-new black carpet that was recently installed, Beachline has become the place to be for fast action carpet racing. This year's flow was amazing and required drivers to have razor quick reflexes with surgical precision. The jumps worked well and the elevated sections really added dimension to a typically flat track.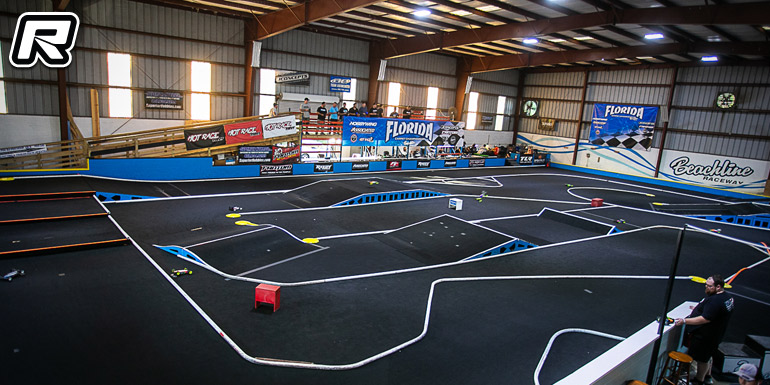 The racing in 2WD Modified couldn't get any closer as this talented group of racers put everything on the line at a chance of 2WD glory. Having the complete package this weekend was Team Associated's Aj Marasco, who impressively put in the only 19-lap A main run of the weekend while winning A1. With the pressure on his competitors to best his time, the intensity before the start of A2 was immense. However, after 5 minutes of close racing, Team Associated's Julien Oliveras took a remarkable win and boosted himself into 2nd but slower than Aj's time from A1 giving Julien 2nd overall. With a 2nd and a 3rd place finish, Team Associated's Lee Setser showed impressive speed all weekend and finished 3rd.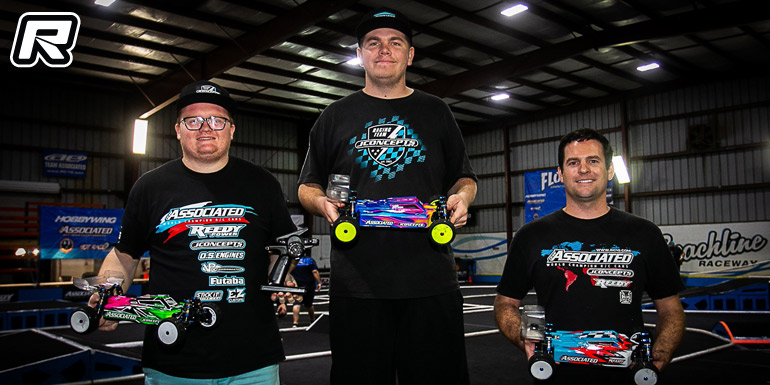 The power and speed of 4WD Modified is always impressive and holding it down in the 4WD division was Team Associated's Lee Setser, who took top qualifying honors and went on to win both A1 and A2 in the double mains to lock up the win. Traveling down from Georgia to join up on the Super Cup fun was Team Associated's Jackson Brunson. Jackson and Team Associated's Brett Kingsbury gave Lee a run for his money as well as put on a great show as the tough fought for 2nd place overall. Jackson went on to edge out Brett for 2nd and only .3 seconds apart in A2.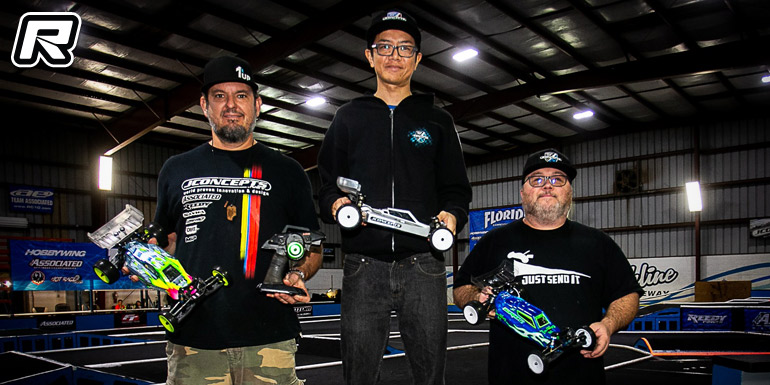 In 40+ 2WD Open it was a solid weekend for JConcepts' media man, Thomas Tran, as he was able to secure the TQ after 2 close rounds of qualifying and went on to set the fast time in A1 and took the overall. With a massive effort in A2, Dave Duncan drove himself to a well-earned victory that gave him 2nd overall. Billy Bruce also had a great weekend showing untouchable speeds at times and finished 3rd on the podium.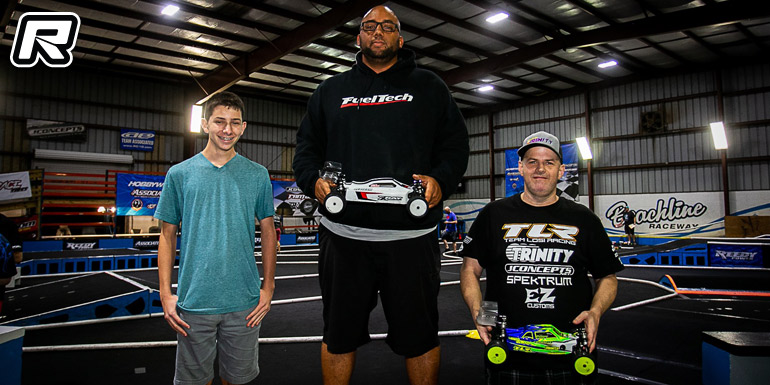 The always fast and always competitive 13.5 4WD class saw Joey Trautman put on an outstanding show setting the overall TQ and went on to win A1 and A2 for a flawless weekend. Coming back from a DNF in A1, Aj Reynolds held down the 2nd spot on the podium finishing A2 in 2nd. After the tie-breaker with Aj Reynolds for 2nd, EZCustom's Erik Everett took home 3rd completing a terrific weekend for the world-renown painter.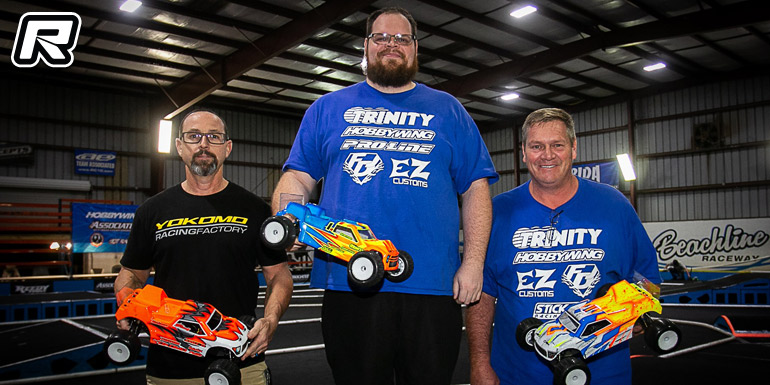 The 13.5 Stadium Truck class was packed. Taking a convincing win over a fast field of truck drivers, Justin Sherman claimed the top spot with an impressive A1 and A2 win to seal the deal. John Prickett raced a great race that took him to 2nd spot on the podium and ahead of Tom Sherman, who placed 3rd.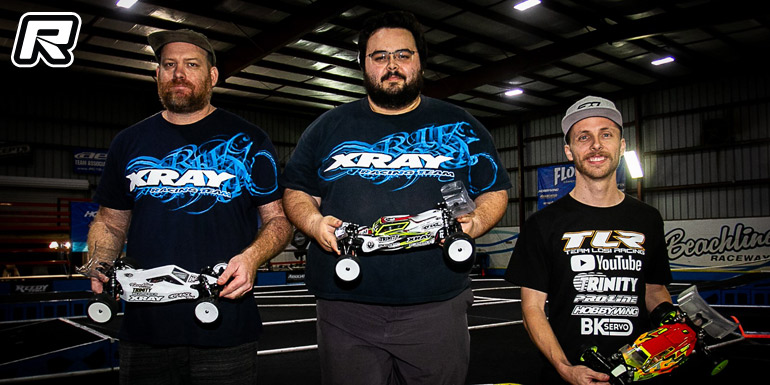 In 17.5 2WD Buggy it was a massive A2 effort that put Xray's Daniel Chavez on top as he knew he had to beat his teammate's time set in A1. With the pressure on, Daniel held strong, drove smart and crossed the line and reset the fastest time and took the overall win in 17.5 2WD Buggy. With an excellent run in A1, Xray's TJ Bradley took home 2nd with TLR's Ryan Harris closing out 3rd overall.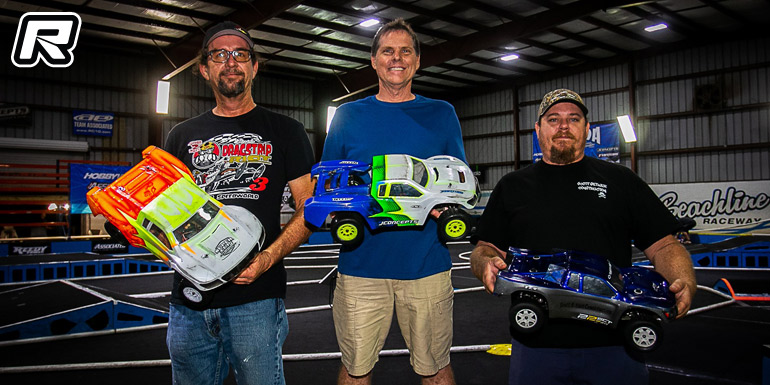 It was a great race amongst friends in the 17.5 Indy Short Course class as Tracey Proctor once again grabbed the win making it his 2nd of the weekend. Jeff Lynn gave it a good effort and finished 2nd with Scott Setzer 3rd on the box.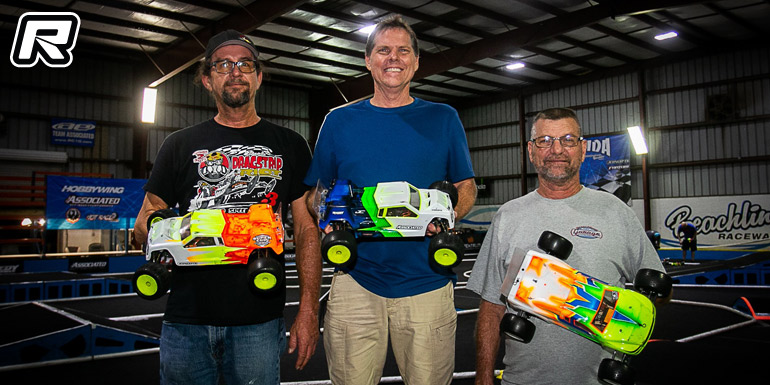 With a full field of 17.5 Independent Trucks mixing it up for the win, Tracey Proctor emerged as the quickest of the zero-sponsored truck racers over the weekend and over good racing buddy, Jeff Lynn. Danny White stepped up his game in A2 and finished 2nd to give him a boost up to 3rd place on the podium.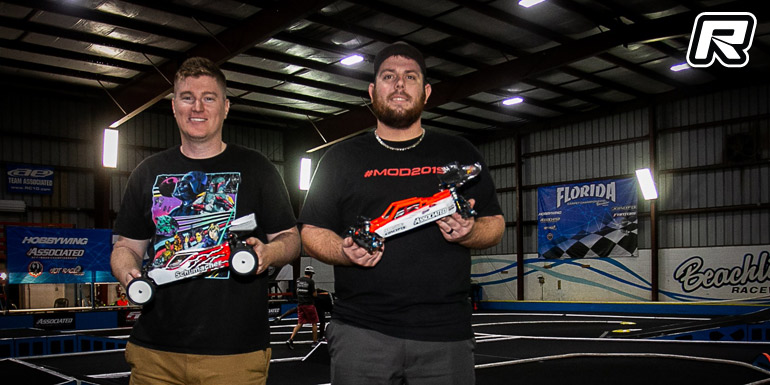 One of the best classes to watch race is the 21.5 Handout Independent 2WD class because they are so evenly matched. With a $5 rental handout motor provided Dean Lloyd of Dean's Discount Hobbies, these non-sponsored racers had fixed Final Drive Ratios to level the playing field and leave it all in the driver's hands. Taking the unprecedented win was Chris Zimmerman, who set the fastest time in A2 and took the overall win. Also having a great weekend and finished 1st in A1 was Chad Neuweiler, who took home 2nd overall after the tie-break. Consistently fast and in the hunt for the win, Michael Rhodes finished out A1 and A2 in 2nd giving him 3rd overall.
Source: JConcepts [jconcepts.net]
---