February 25, 2020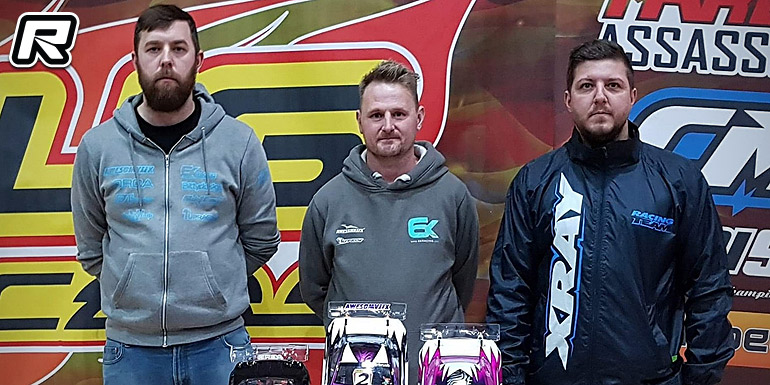 Round 4 of the Rug Racers electric on-road indoor series was held in Ware, Herts, UK this past weekend. The event saw the running of the usual mix of classes and Billy Fletcher took the 13.5T Touring TQ by just 2.2 seconds. The finals were not to go Billy's way, so Ashley Wiffin came through and took the overall win, with Ricky Copsey who was on the heels of Ashley in the second final who eventually took 2nd with TQ man Billy Fletcher taking 3rd place.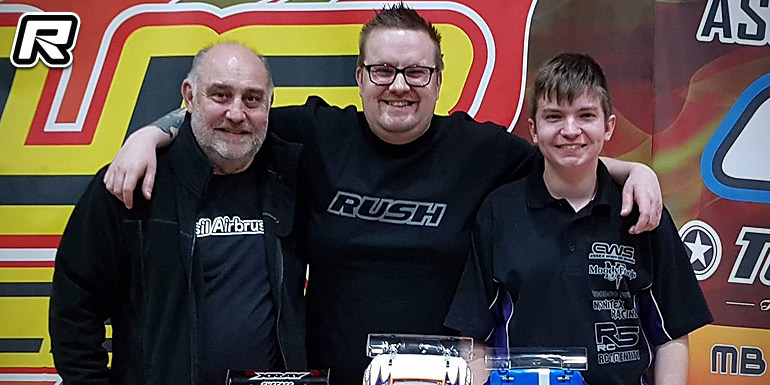 Jimmy Maddison running 17.5 was on fire as he always is, and took every round which gave him TQ, and true to form he took both final wins with Adam Southgate taking 2nd to clinch the 17.5 title, and old man Dave Ringsell taking 3rd spot on the day.
Aaron Rose managed to take TQ first time out with a Schumacher FWD prototype car. Martin Southall came in 2nd on the grid, while Jason Butterfield was on 3rd. Aaron went on to take 2 convincing wins which gave him the overall win with Martin Southall taking a sturdy 2nd while Jason taking a 3rd and 4th in his finals gave him a 3rd overall.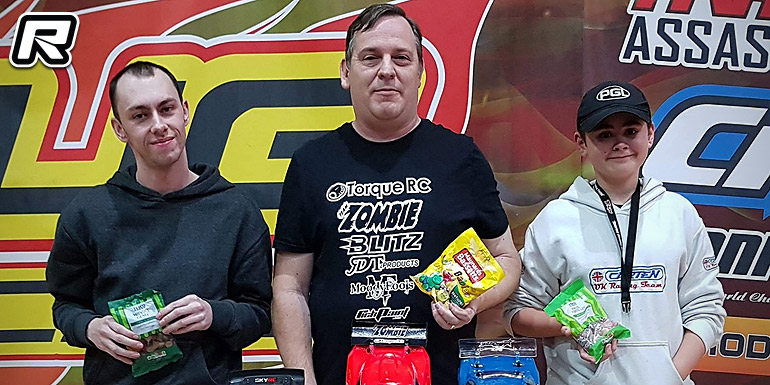 Mark Young took TQ in MTC who run foam and rubber tyre together. Mark showed a convincing win overall taking a 2nd and first place in his finals along with the MTC title. 2nd place went to Joseph Moore and 3rd place went to Jack Anderson.
Source: Rug Racers [rugracers.co.uk]
---