February 28, 2020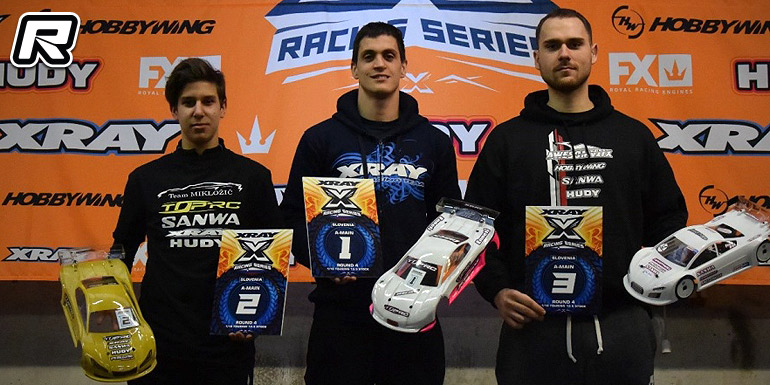 The fourth and final round of the Xray Racing Series Slovenia was held at the Genius Ring in Medeuzza recently with drivers from five different countries including Austria, Croatia, Denmark, Italy and Slovenia in attendance. In the Touring 13.5T class the pole went to Nejc Mihelic, followed by Bjan Miklozic and Soren Bang while in Formula 21.5 it was Federico Antonazzo on pole, followed by Nicola Zuccheri and Arno Webernig. The Touring A-main saw a dominating win for Nejc Mihelic (Xray) who was closely followed by Bjan Miklozic (Xray). 3rd place went to Fran Ivan Skoric (Awesomatix).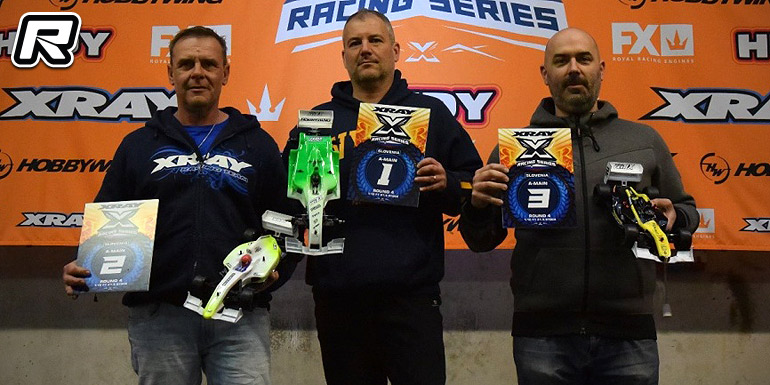 In Formula 21.5 it was a convincing win for Federico Antonazzo, followed by Arno Webernig and Nicola Zuccheri.
Overall in the championship it was Nejc Mihelic with the title from runner-up, Bjan Miklozic and 3rd placed Nejc Marcic, all driving Xray cars.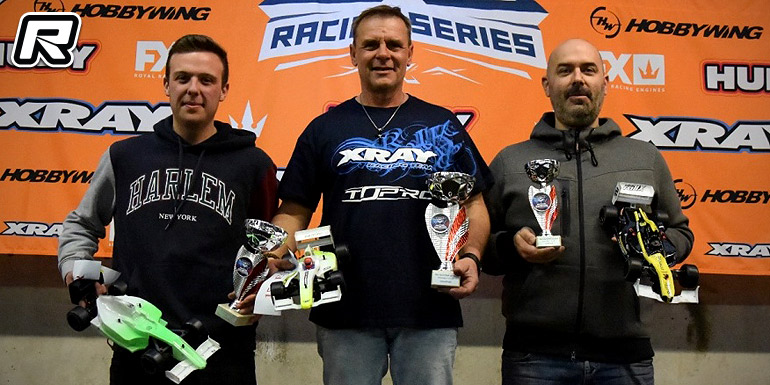 Over in Formula 21.5T it was Arno Webernig who was crowned champion from Matevz Furlan and Nicola Zuccheri.
Source: Xray [teamxray.com]
---