March 9, 2020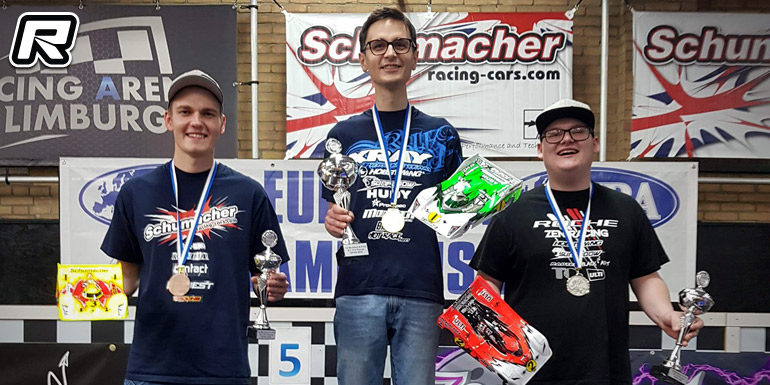 The 2020 edition of the EFRA European 1/12th scale On-road Championships was held at the Racing Arena Limburg indoor track in Sittard, The Netherlands over the weekend. The field of drivers was a bit smaller than expected, possibly because of the IFMAR Worlds being held recently. However, the level of competition was really high, with tough fights in both the stock and modified classes. This was further fuelled by a really technical track layout that was laid out on a brand new ETS carpet. In the Modified class it was Alexander Hagberg who would set the early pace, however he had a tough start to qualifying, as a couple of mistakes set him back in Q1. Things worked out a lot better in Q2, as a change in tyre prep made his car work better from the start of the run. Alex was able to TQ all rounds onwards to award him the top qualifying spot for the triple A-finals on the Sunday.
In the finals, Alex was able to convert his top qualifying position into the overall title, taking tone to tone wins in both A1 and A2 for his 7th consecutive 1/12th scale European Championship title.
Modified top 5 result:
1. Alexander Hagberg – Xray
2. Ollie Payne – Roche
3. Jörn Neumann – Schumacher
4. Freddy Südhoff – Awesomatix
5. Hupo Hönigl – Xray
Over in the Stock class out was off-road specialist, Jörn Neumann with the overall title from veteran racer, Markus Mobers (Project Godspeed) and UK frontrunner, Mark Stiles (Roche).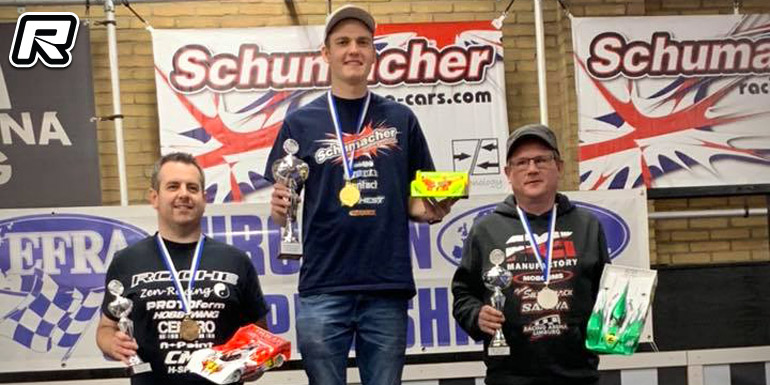 Stock top 4 result:
1. Jörn Neumann
2. Markus Mobers
3. Mark Stiles
4. Louis Parker
5. Hupo Hönigl
Source: Xray [teamxray.com] | Images: Jörn Neumann
---