March 2, 2020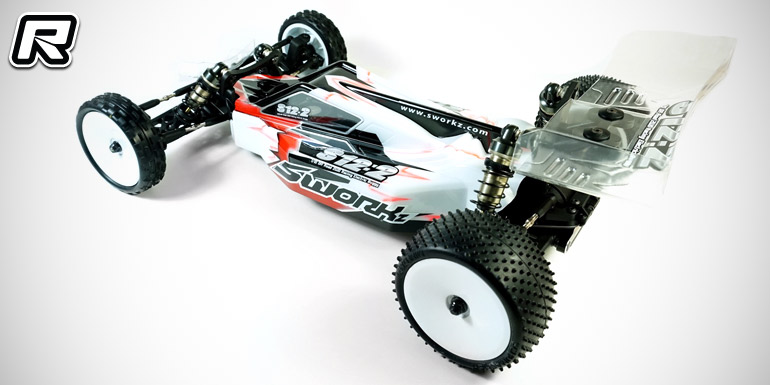 Following a couple of teasers and first images of the production-ready kit, SWorkz finally unveiled all details of their forthcoming all-new S12-2 1/10th scale 2WD buggy kit. The car builds on a lightened and hard-anodised 7075 aluminium main chassis whose layout allows for up to six different battery positions while the overall chassis flex can be changed by adjusting the sideguards. In the suspension department the car sports an updated geometry that was developed to provide optimised corner speeds and an easy handling on carpet or very high-bite tracks. The S12-2 uses a 4mm carbon fibre front shock tower and a completely new designed front C-Hub geometry. An adjustable Ackermann plate and carbon fibre steering plates come as a kit standard as do the new gullwing lower arms that provide a lower shock position which leads to a lower centre of gravity.
Moving to the centre of the car, the kit is equipped with a quick release system for the differential, which can be installed in three different positions. The rear lower arms are also of a gullwing design and the rear shock tower received different height adjustment positions. Furthermore the weight of the gearbox was optimised for a perfect relation between size and strength. The rear shock tower of the S12-2 is made of carbon, offering a sturdy base for the wing mount, with the height and angle of the wing being adjustable. The rear width of the S12-2 can also be changed through rear hubs and rear CVD modularity.
Other features include a front sway bar and a completely redesigned rear sway bar holder system. The 2-pad slipper is equipped with hard-anodised pressure plates, high temperature resistant slipper pads and a spur gear protector with engraved SWorkz logo. The kit is rounded out by ultra-precise shock absorbers with hard-coated bodies and emulsion upper caps. A teflon coating ensures smooth operation while keyed spring holders and Black Line springs complete the package. Last but not least comes a newly designed body shell with optimised aerodynamics.
Features:
– Lightened T7075 hard anodized aluminium chassis
– Adjustable flex system with various sideguards
– 6 different battery positions
– 4mm carbon shock tower
– New C-hub geometry
– Changeable Ackerman plate
– Carbon steering plates
– Front sway bar
– Super light anodised front wheel axles
– Front wing mount
– Front aluminium toe in plate
– Front lower arms in angled design
– Easy adjustable Ackerman plate
– Adjustable differential position
– Quick differential release system
– Lower shock position design with adjustable shock tower position
– Adjustable rear wing height
– Adjustable rear wing angle
– Rear width adjustable with hubs included length adjustable CVD
– Fully adjustable square aluminium toe in plate with SWorkz logo
– New designed rear sway bar holder
– Rear wheel hex hard anodized
– Rear carbon shock tower
– Super light CAD optimised gearbox
– 2-pad slipper system with hard anodised plates
– Slipper Anti-Clock rotation adjustment
– High temperature resistant slipper pads
– Spur gear protector with laser-engraved logo
– Aluminium emulsion shock cap system
– Unique designed shock studs screws
– Hard anodised stock studs
– Black Line shock spring
– Rotation protected spring holder
– Hard-coated shock body
– Quick release electronic plate
– Battery pad included
– Balanced motor position
– Body shell with optimized aerodynamic design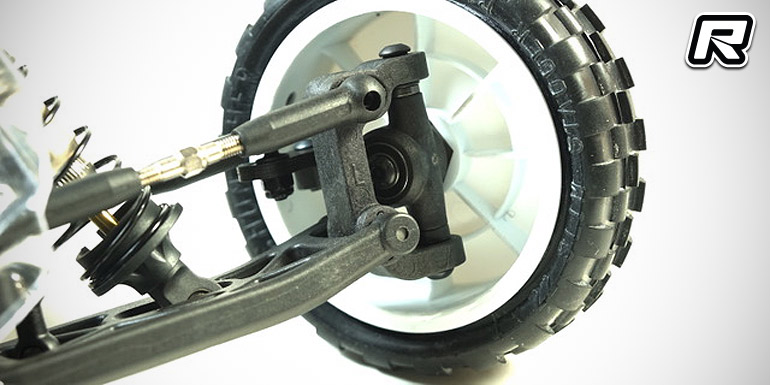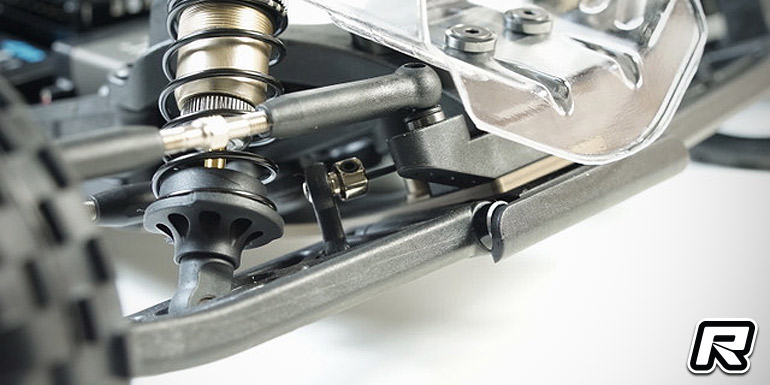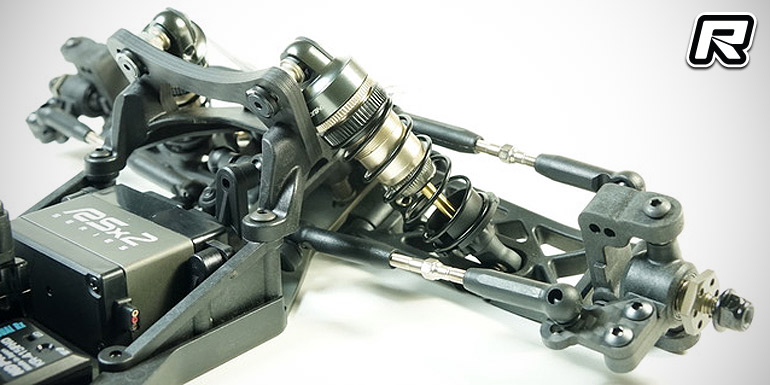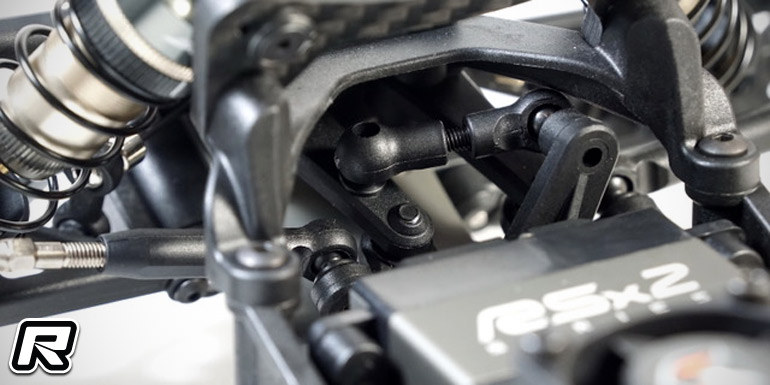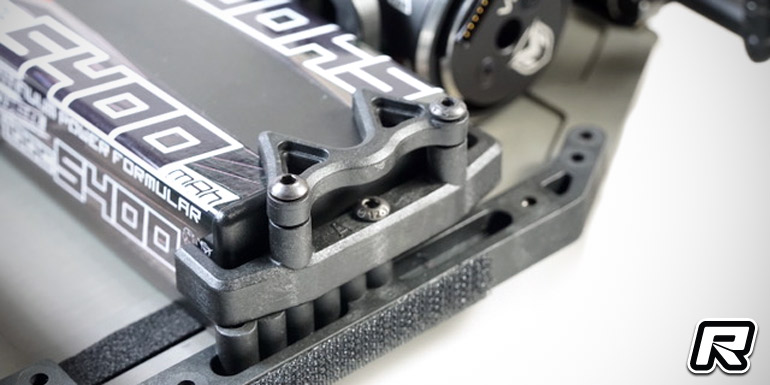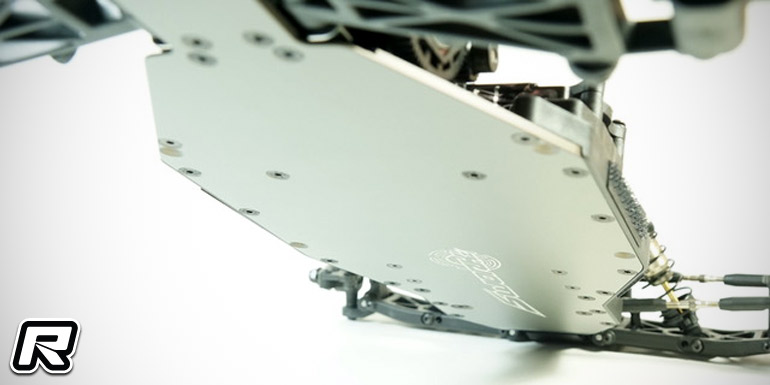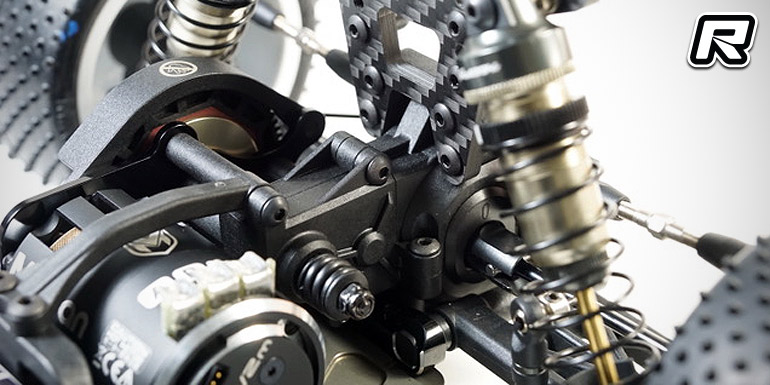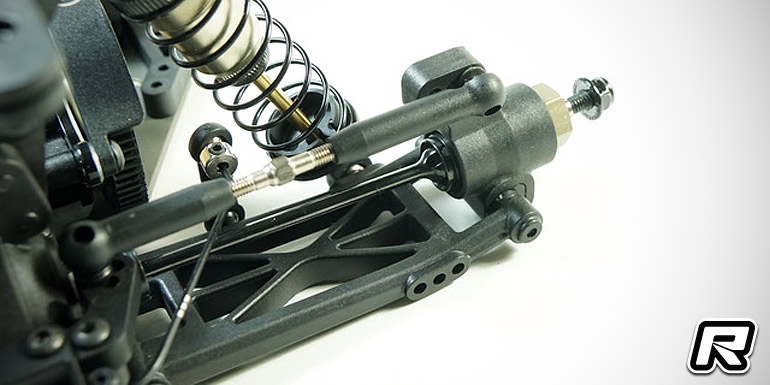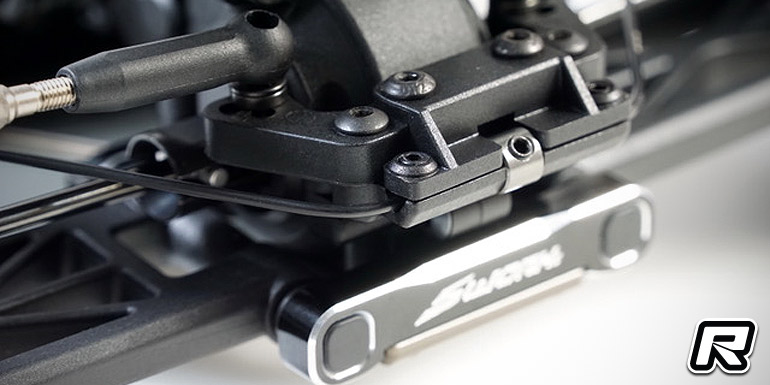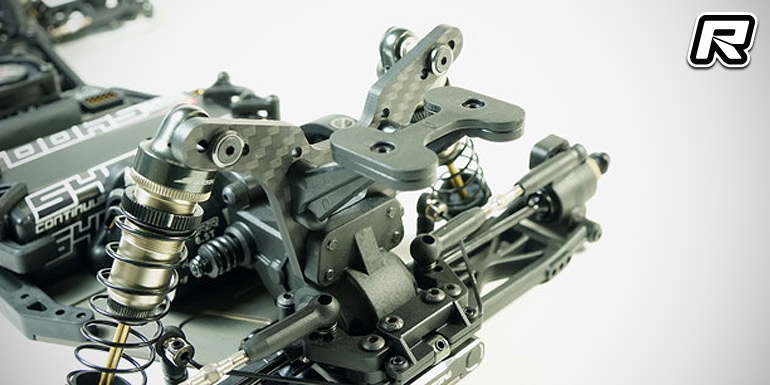 Source: MW RC Cars [mwrccars.at]
---