June 10, 2020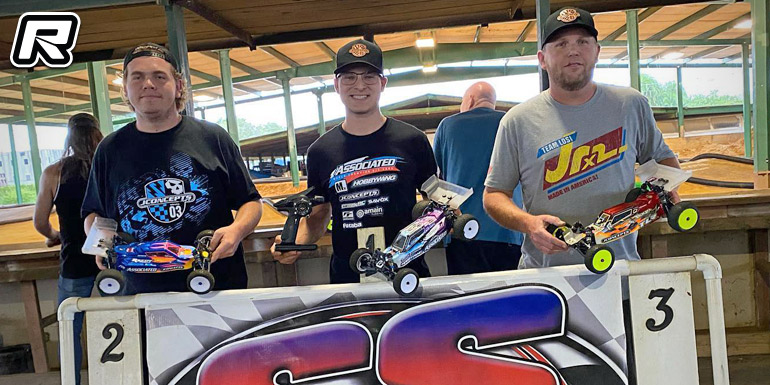 Last weekend SS Hobbies & Raceway in Tampa, Florida was the host to Round 5 of the 2020 JConcepts Super Cup Championship Series. This race was originally scheduled to be Round 6 in the 2020 Series, but due to the pandemic the stop at Triple Nickle Raceway has been rescheduled to a later date. So the race this past weekend was technically number 5 in the Super Cup Series, but the racing competition didn't skip a beat as drivers packed the pits for this two day event. Many fast drivers from around the region were in attendance as the race saw nearly 120 entries in total.
One particular fast driver who was not from the region was 2-time IFMAR World Champion, Spencer Rivkin. The Mod 2WD Buggy class is still the premiere class to compete in and coming into the A-main, former 2003 IFMAR World Off-Road Champion, Serpent's Billy Easton started at the pole position with Team Associated's Lee Setser and Spencer lined up right behind him in 2nd and 3rd. But after 7 minutes were complete, it would be Spencer who would take home the win with team mates Lee and TLR's JR Mitch joining him on the podium.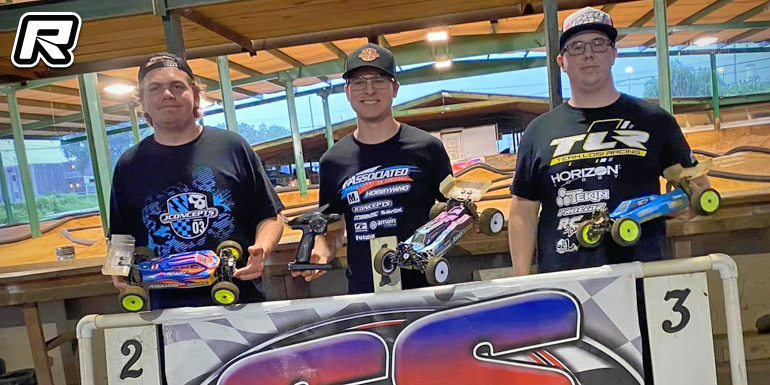 In the Mod 4WD Buggy class, Spencer would set the fastest time in qualifying in round 1 to secure the overall TQ. Starting 2nd and 3rd in the A-main was team mates Lee and Julien Oliveras. Spencer would lead the pack from tone to tone for the main win with Lee finishing a close 2nd and Hinter King (TLR) coming in 3rd overall.
Finally, the most competitive class of the weekend was the Expert 17.5 2WD Buggy class with 29 entries. Kenny Setser (Team Associated) secured the top qualifying position with a blistering run in round 2 of qualifying. And in the A-main, he would check out early on the pack to secure the TQ and win by over 2 laps on Xray's Tom Sherman. Finishing a solid 3rd was Team Associated driver Dustin Spallone.
Source: JConcepts [jconcepts.net]
---