July 20, 2020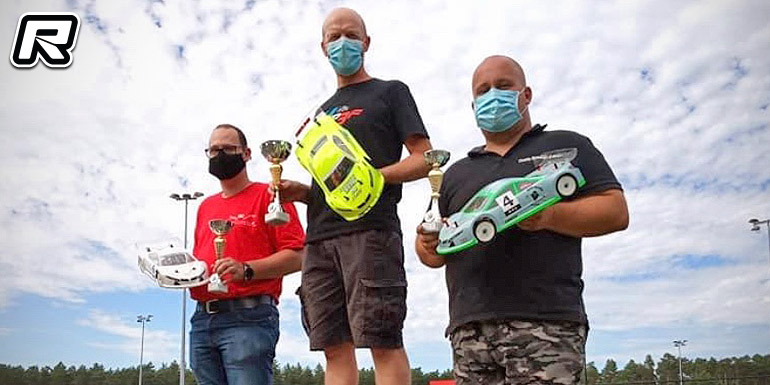 Round 4 of the Belgian Tamiya Cup was held at the Motorsport Arena in Genk this past weekend. The MRG track is located between a karting and MX track, which makes it the perfect location for petrol heads. Due to the Coronavirus measures, the drivers needed to wear masks, which made social interaction a bit strange. The race was held in perfect conditions though as most drivers were eager to rock their rides after such a long break. The fastest class of the day was Euro GT. Run with mostly TRF cars and powered by a Carson 12T combo these cars achieve similar speeds to the 13.5 class. After an absence of four years from the drivers rostrum, David Joos decided to make his comeback at this nice track of MRG Genk. Claude Gyselinck (TRF420) achieved a very popular TQ, his first TQ ever. He was followed by David Joos (TRF420), Steve Heyman (TRF419X) and the surprising Hannu Coopman who ran a TA07R. Hannu even finished a fine P2 in the opening A-main with his TA07 and grabbed a nice P4 overall in front of the unlucky Claude Gyselinck who couldn't capitalise of his great TQ. The final victory went to David Joos, Wesley Desmet (TRF419XR), who won A3, finished in a fine P2 overall in front of Kenneth Meisters.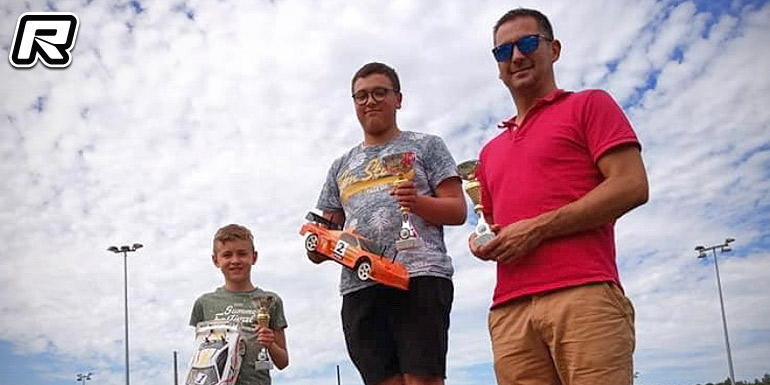 In Top Stock, 10-years old former Junior class champion Quinten Vervloessem managed to grab the TQ in front of young Alexander Van Gansen. Alexander is a frontrunner in the Belgian 13.5 championship, so this made Quinten's performance even more outstanding. Donald Van Hoorebeke quailified in P3, in front of David Robrecht and Didier Rooms. After three gruelling finals, Alexander held the upper hand and beat Quinten for P1. Philippe Mathysen, who only qualified in P9 grabbed the last podium spot. Maxime Cambron and David Robrecht rounded out the top 5.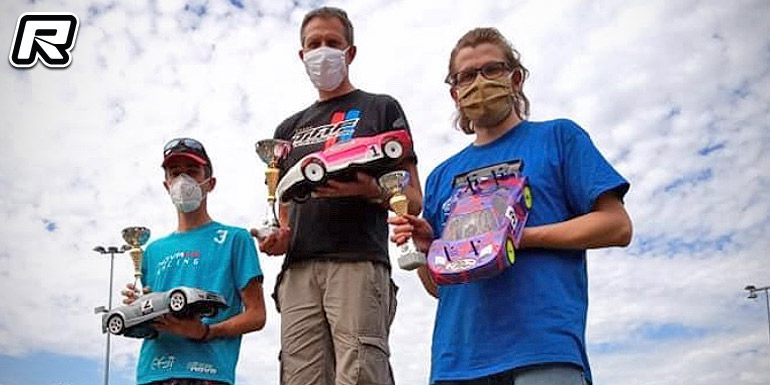 Euro TW is run with budget plastic Tamiya cars. Weapon of choice is mostly the TA07. This class saw an absolute domination by Dirk De Ceulaerde who dominated qualifying and the finals as well. Even a damaged battery could not stop him from TQing the event. Pascal Hierckens, Loic Dramaix, Marc Denayer and Michael Fafchamps qualified behind him. After the finals, Dirk won by quite some margin while Pascal, Loic, Marc and Michael followed him home in the same order.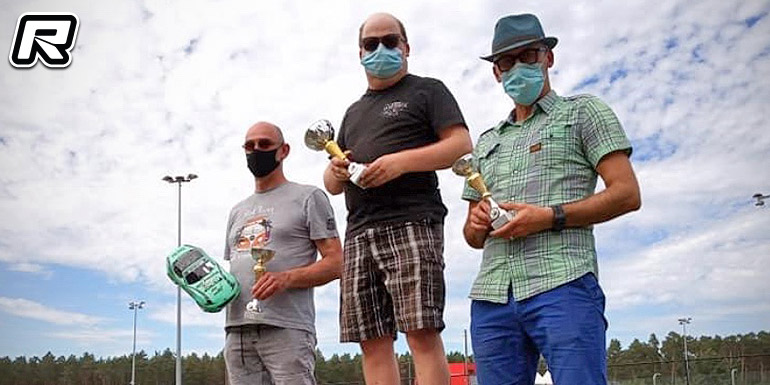 Over to M-Chassis, where Quinten Vervloessem qualified a fine P3. Undisputed driver of the day however was Rico Claeys, who grabbed the TQ spot from Dirk Van Olmen by quite some margin. Behind Quinten, Herman Van Gansen and Didier Rooms qualified in P4 and P5. Rico completed the perfect score by winning all three finals as well. Dirk Van Olmen, Didier Rooms, Quinten Vervloessem and Freddy Dramaix rounded out the top 5 results.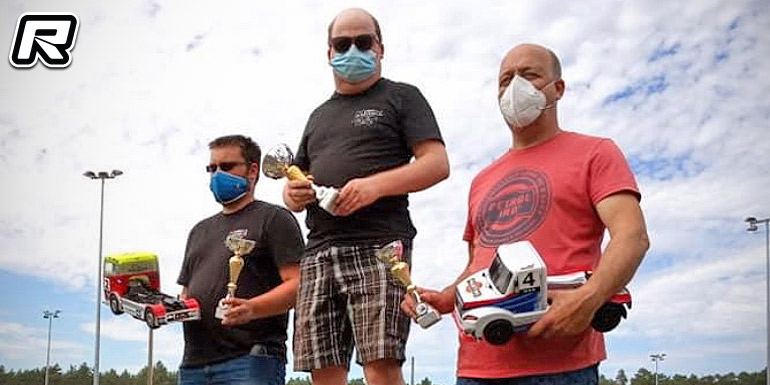 The Truck class also saw a total domination by Rico Claeys. Gregory Werniers, Patrick Van Walle and David Robrecht could only follow his diesel fumes. At the end of the day, Rico also dominated the finals with Gregory, David and Patrick finishing in P2 to P4 respectively.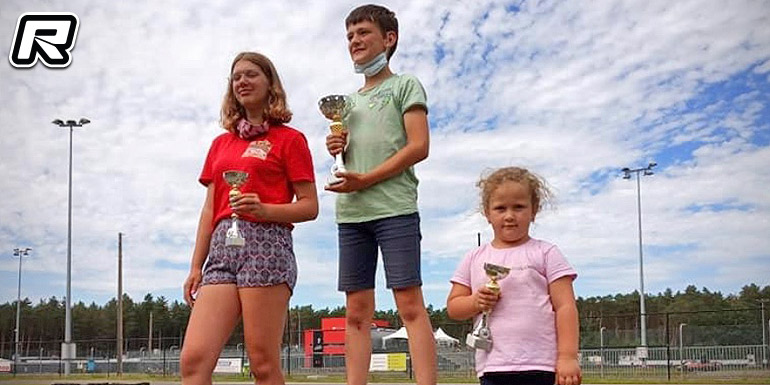 The Under-14 Junior class, which is run with TT01, M-Chassis or TT02 cars, was won in style by Jayden Dick, followed by his sister Ayelka and the youngest racer of the day, Finn Meisters.
Thanks to David Joos for the report.
---