September 7, 2020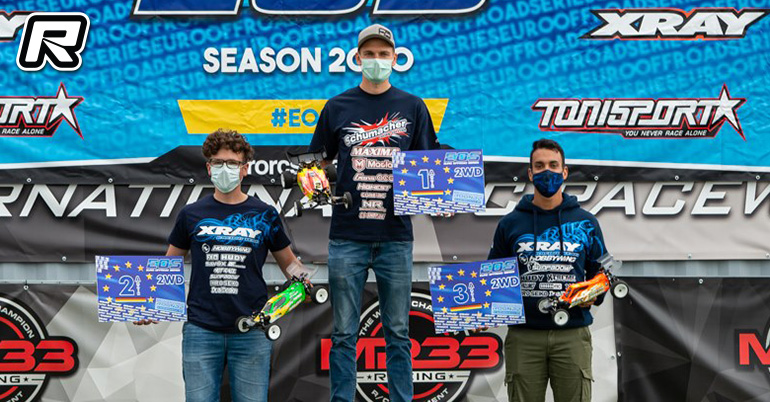 The 2nd round of the 2020 Euro Offroad Series was held last weekend at the Arena33's new astro track in Andernach, Germany. With a massive gap between this and the opening round back in February, for a lot of drivers this was their first major event back racing after the Covid-19 lockdowns. In 2wd, Bruno Coelho mastered the tricky conditions to take the TQ spot for Xray, ahead of Jorn Neumann with his Schumacher in 2nd. An impressive run by Czech Xray driver Max Gotzl saw him line up in 3rd ahead of Marcel Schneider, Martin Bayer, Hupo Honigl and round 1 winner Michal Orlowski in 7th, the Polish driver feeling under the weather all weekend. At the end of the mains it would be Jorn Neumann, with wins in A2 and A3, that took the overall victory in front of Max Gotzl as Bruno Coelho who won A1 struggled in the remaining finals and could only manage 3rd overall.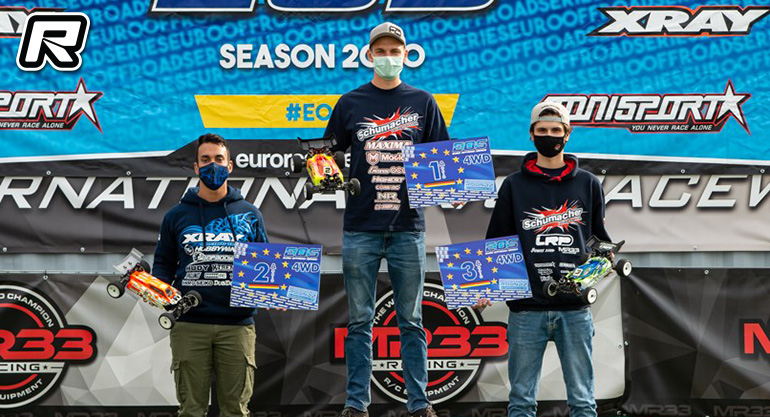 In 4wd it was familiar at the top as Coelho once again topped qualifying with his XB4, just ahead of the Schumacher pairing of Jorn Neumann and Michal Orlowski with Martin Bayer and Hupo Honigl completing the top 5. In the finals, with Coelho and Neumann having a win each and Orlowski with two 2nd places, it all went down the last main. It all went quickly south for Coelho as an off on the opening lap saw him drop to last which left Michal and Jorn to battle it out for the overall win. Despite being pushed hard for the entire 5 minutes Neumann would hold on to take the win and again secure the class win with Orlowski having to settle for 3rd overall, while Coelho's A1 and 2 results enough to secure him the runner up spot.
Neumann would go on to do the triple as he also took the modified truck class with the new Schumacher Storm ST in front of Micha Widmaier in 2nd and Wesley van Helmond in 3rd.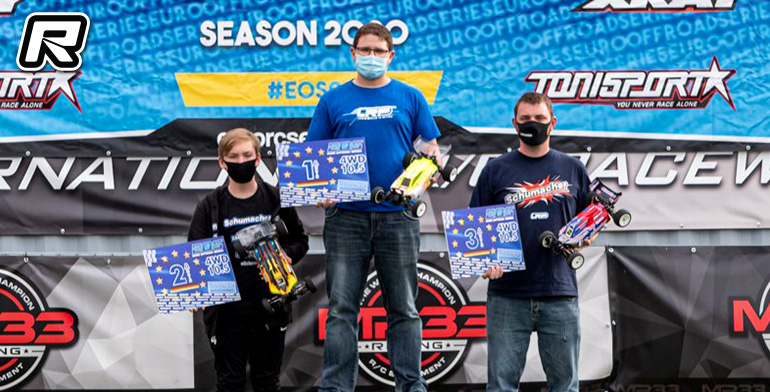 In the stock classes, there was a win in 4wd for Simon Stegmeier, in front of Mick Burbach and Tristam Neal. In 2wd the victory this time went to Tristam, ahead of Stegmeier and Burbach. Finally in the stock truck class Tristan Hackl wrapped up the win in 2 finals with Stefan Matas in 2nd and Philipp Marzinger 3rd.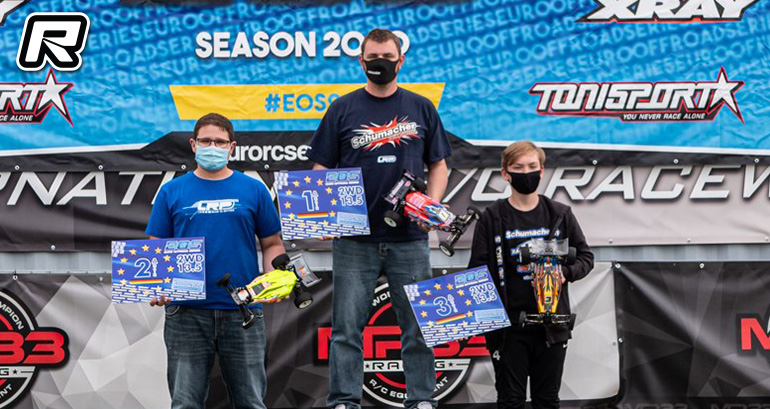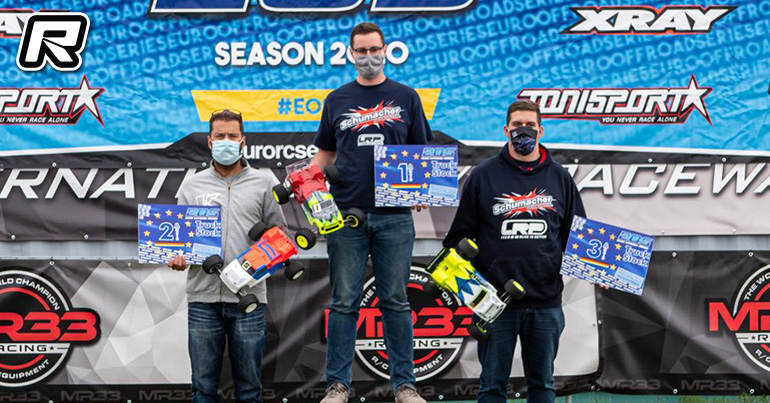 Images: Racewayone [facebook.com]
---