December 22, 2020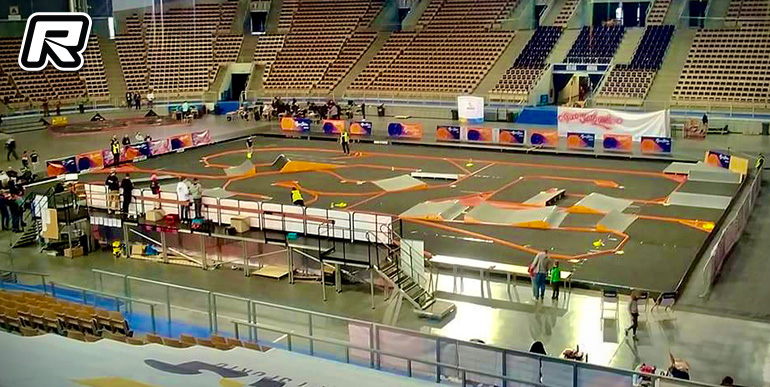 The first round of Race Stars Contest was held in Atlas Arena, the biggest sport venue in Lodz, Poland with strict sanitary requirements and without additional visitors. The competition had gathered more than 120 cars and the track was a record 920 m2 on brand new EOS style carpet. Race Stars Team has prepared additional 2 races for the junior (Race Stars Junior) and real though drives (Race Stars Games).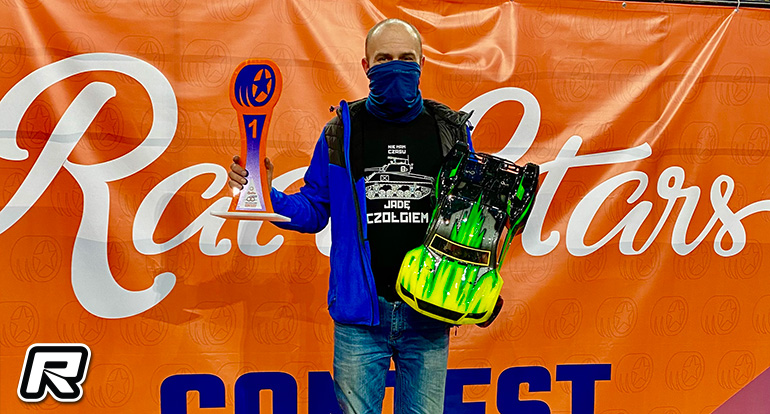 The junior race was oriented to challenge the young drivers among each other and improve their skills. The Race Start Games was held without marshals and no rules. The Games title went to Arkadiusz Sitkiweicz
We did seen competitive racing with 2wd, 4wd and Stock classes. In 2wd, there was a clear domination from Michal Orlowski. He was TQ and win all finals. In one final we did see some amazing battle between Michal and Bartosz. The top 3 of the race was as follows: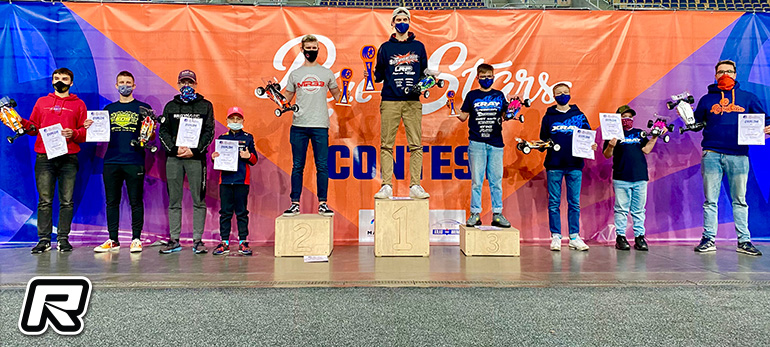 1. Michal Orlowski (Schumacher)
2. Bartek Zambrzycki (Yokomo)
3. Bartosz Zalewski (Xray)
In 4wd buggy Michal Orlowski was again TQ and won. He presented his amazing skills and did not let anyone think that they can try to overtake him. The top 3 of the race were: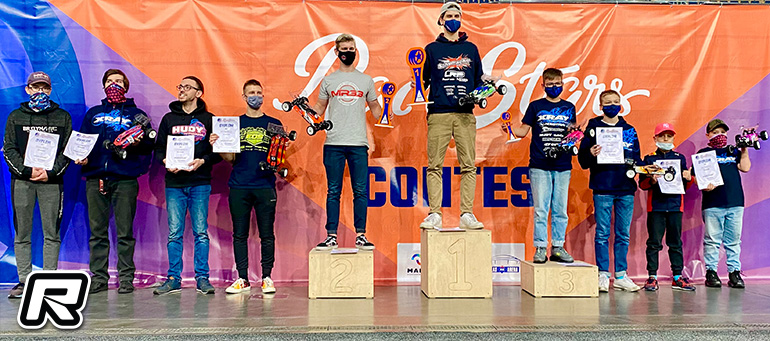 1. Michal Orlowski (Schumacher)
2. Bartek Zambrzycki (Yokomo)
3. Bartosz Zalewski (Xray)
The stock finals was exciting as well. At all finals the fight for the final positions were up for grabs until the last corner. However the king of the stock Pawel NTK Ovca turned out to be dethroned by a promising young driver Piotr Stankiewicz. In 4wd stock, Aleksander Cichocki showed his exceptional skills and was TQ and won all finals. In the stock classes there was clear domination of local drivers who prepared for the race in the Vera Sport local practice track.

2wd Stock
1. Piotr Stankiewicz (Xray)
2. Paweł Ovca (Associated)
3. Szymon Madziara (Associated)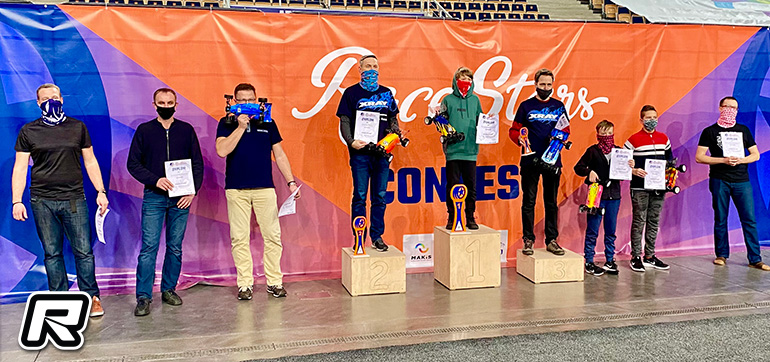 4wd Stock
1. Aleksander Cichocki (Xray)
2. Andrzej Trella (Xray)
3. Maciej Czernik (Xray)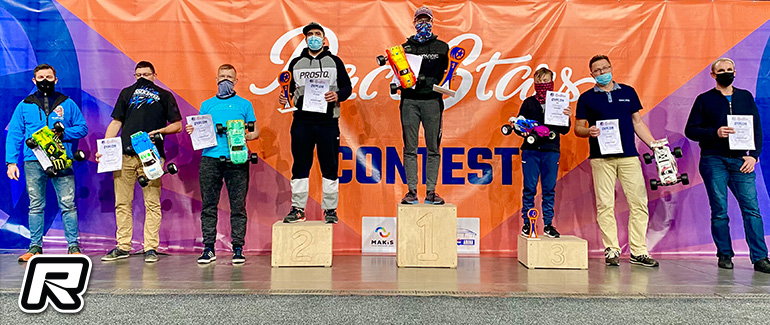 Truck Pro
1. Paweł Trella (Xray)
2. Michał Dyrek (Associated)
3. Piotr Trella (Xray)
Source: Race Stars Contest [facebook.com]
---