January 22, 2021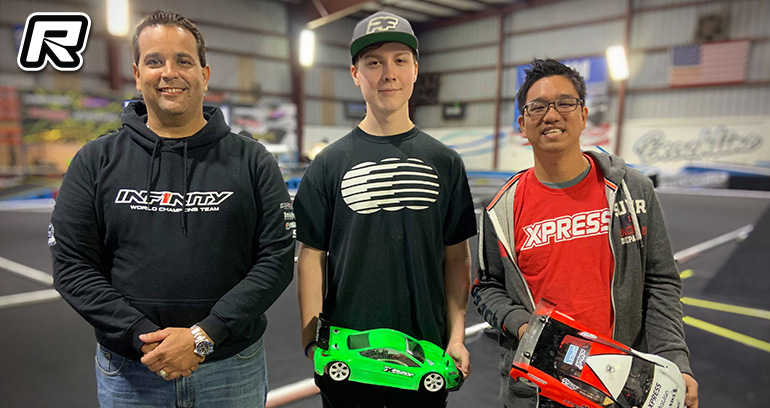 Another strong 85 entries event at the Beachline Raceway for the 4th round of the FSEARA Series. It has been a tradition every January that there is a big FL Warm up race for the world-famous Snowbird National and this year was no exception, but with the Covid all around and organisers unable to host the warm up at Minnreg Hall, Largo FL, Robbie Michael continued this tradition to host it at Beachline Raceway. Using the track & space to duplicate the layout of the Snowbirds, Robbie did a great job as he prepared and opened the track early on Friday to give racers the chance to lay down some traction for the race day. There are many drivers from all around FL to attend these 3 days to get this final chance in order to prepare for the Snowbird Nationals.
The highlight of the battle for the weekend was for sure in 17.5 TC. Infinity Driver Dave Vera vs Xray driver Corey Record. Basically, battling nonstop from qualifying to the A main event. With Corey Record having the more consistent car, he was able to gap TQ. While Dave clearly has the faster car but couldn't put in a clean run. With the start of the A Main, Dave pushed hard to pressure Corey but Corey seemed to have a strong car at the start while Dave had a better car toward the end. The last min of the race was intense, on the final corner, both had a touch and Corey had the bad end of the crash, but Dave waited and allowed Corey to keep the lead and took the win. Dave finished a respectable 2nd and Felix Law driving the Xpress Sport chassis finished 3rd.
1. Corey Record
2. Dave Vera
3. Felix Law
In Mod TC it was a domination by the Wolf man all weekend. Xray driver Austin Wolfe took all 3 rounds of qualifiers without looking back, while 2nd place Xpress driver Felix Law got faster every round but came up short. In the final. Austin was able to pull a small lead while Felix followed behind, once Austin met traffic, Felix was able close in for battle. As the race went on, Felix's car got better while Austin seemed to lose grip, and toward the end, Austin even lost a driveshaft and was unable to finish the race. Once Austin's car DNF, Dave and Steve caught up and took home the rest of the podium.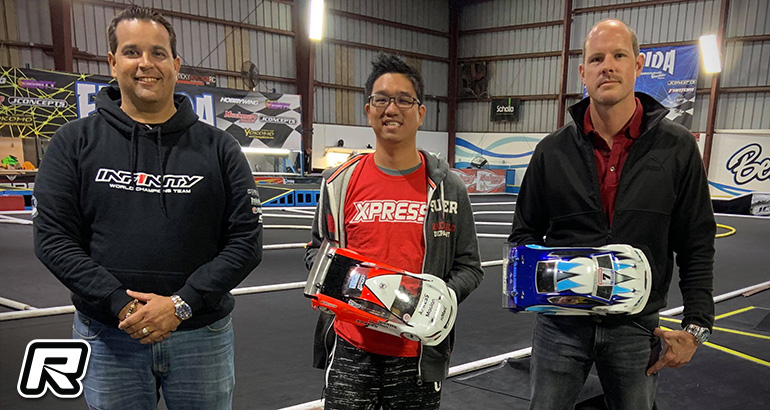 1. Felix Law
2. Dave Vera
3. Steve Mcnichols
In USGT, Fwd vs 4wd which is the 2nd race on carpet. Based on the result, it seems the 4wd have a big advantage on carpet over the Fwd. While your 2 points leader 4wd USGT racer battled out, Sean also figured out this weekend and was in the battle for top 3. In Qualifying, Eddie & Sean had a strong pace and lead over everyone else, the battle of the 2 Xray was close, but Eddie ends up taking TQ just by a hair. In the main, Eddie was able to put a distance on Sean. Jesus Diaz was the only non Xray to be able to put up a challenge in the final round out the podium.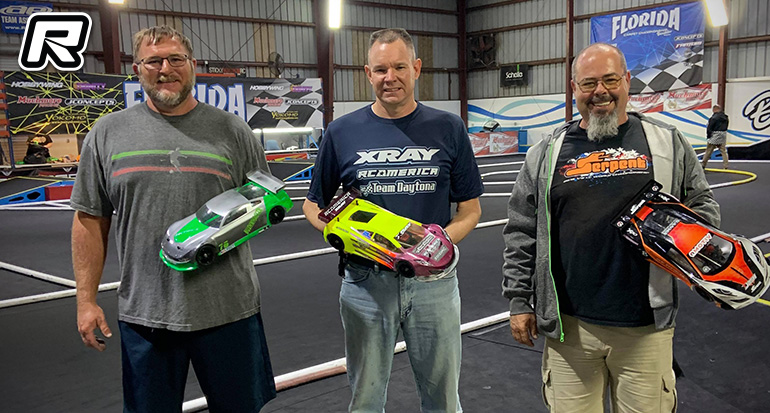 1. Eddie Shaffer
2. Sean Wager
3. Jesus Diaz
In the 17.5 handout TC class, our RD 1 winner Eddie Shaffer once again showed an unstoppable pace in this class while 2nd place Daniel Crowder had a close challenge toward Eddie. Eddie made a mistake in the middle of the run and allowed Daniel to come close to the striking distance for the battle. While the battle was intense. Daniel was able to make a move on the last lap to overtake Eddie. As Daniel was the only driver this year put up a fight to Eddie Shaffer so far.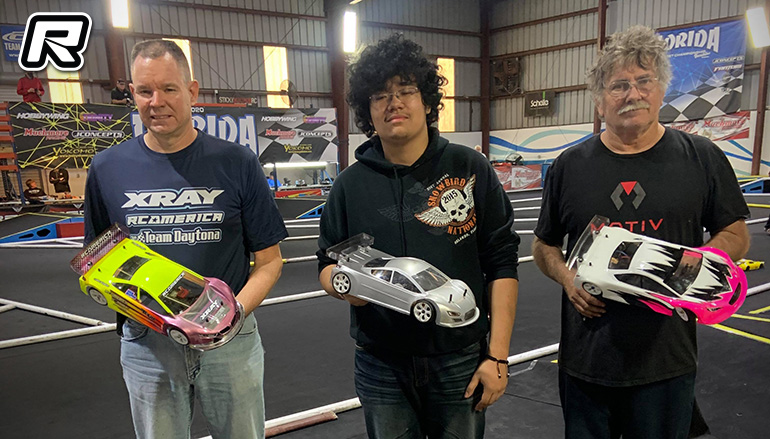 1. Daniel Crowder
2. Eddie Shaffer
3. Allen Hall
Come out of nowhere, but he was not an underdog, Rich Boehmler was never seen in the VTA class before this event pulled out of his Xray T4 2018 and to get ready for the Snowbird national. For sure he showed the pace, while in qualifying, he was the only one hitting 32 laps. Greg Rojina with his 3 racing specials doing all he can, but just came up short for the 32 laps run. In the main Rich continued to dominate while Greg was safely in 2nd. The main battle to watch was between 3. place which Corey Roberts and ICE were basically photo finished at the last lap. But in the end, Corey Roberts was able to take 3rd from 5th starting position.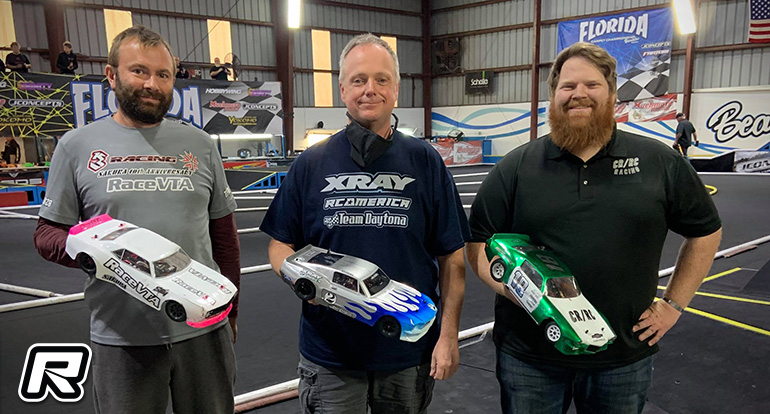 1. Rich Boehmler
2. Greg Rojina
3. Corey Roberts
WOW, is the word to describe this amazing GT12 race. Your winner Bill Fraden drove a perfect race this weekend. In qualifying, the top battle was between Serpent driver Jesus Diaz and Awesomatix driver Mike Bean. The battle was intense with only 0.4 separate those 2. At the start of the main, a turn of event, Jesus Diaz was unable to start which left an open spot to allow Nathan Mcnichols to attack. On the first lap, Nathan took out Mike and this caused a total nightmare for your TQ. While this happens, your 5th place Bill Fraden took advantage and led the race. But within a few laps, He was under attack from Nathan which clearly had the fastest car on track. But Bill Fraden, using his "Slow & Steady" strategy, amazingly took on Crazy Nathan's attack. It was not just 1, but a lot of pressure was on Bill. And he handles it well. Nathan's attack has caused him some spot and allows Mike Bean to catch up by the end to take 2nd.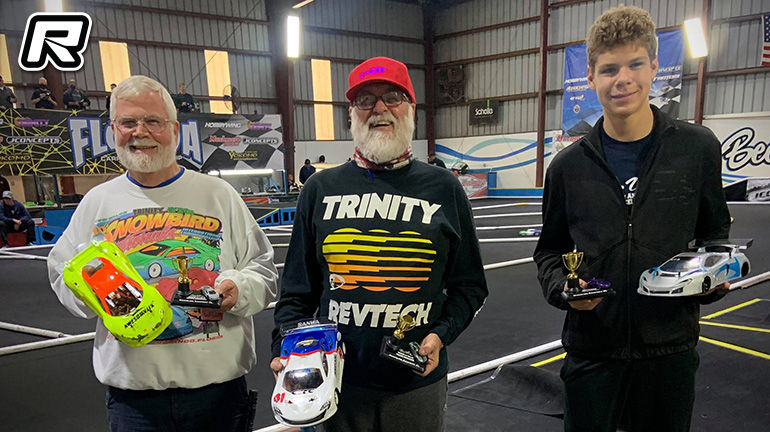 1. Bill Fraden
2. Mike Bean
3. Nathan Mcnichols
Sean Wager is back in F1. The winner of the first round finally figures out a new setup on carpet. Battle with last round winner Richard Carpenter for TQ. In the end, Sean was able to take TQ by 0.6 sec. In the Main, the battle continues. Richard had the faster car, but Sean was able to keep his cool throughout the race. While Richard crashes out early and has to play catch up the entire race. But his pace was able to get him close with just 2 sec behind Sean. Miami Mike held on to 3rd keeping his original position.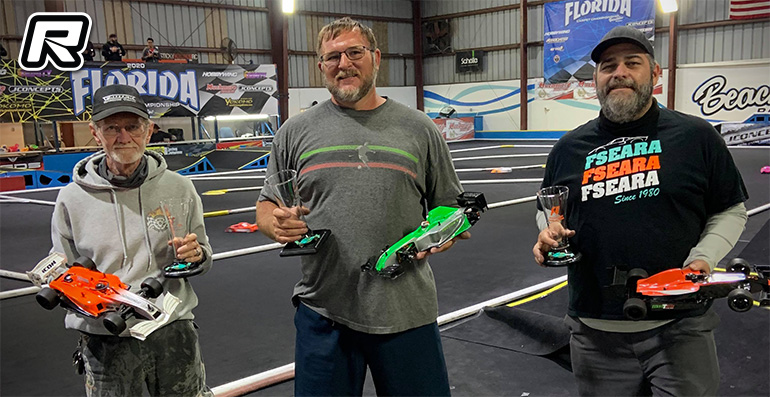 1. Sean Wager
2. Richard Carpenter
3. Miami Mike
17.5 1/12th was a snowbird warm up class which it was good to see some 1/12 with GTP body, your announcer Chris Crowder dominated this class without trouble. With a crazy 2 laps over 2nd place in the qualifier. In the main, He just had an easy cruise to finish.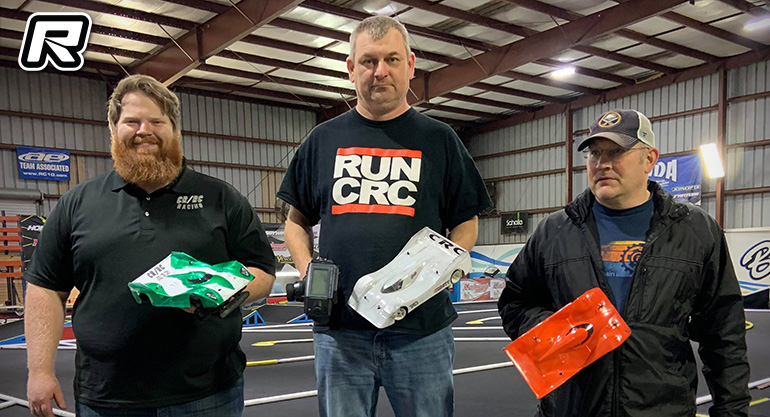 1. Chris Crowder
2. Fred Murray
3. Corey Roberts
Source: FSEARA [facebook.com]
---