February 3, 2021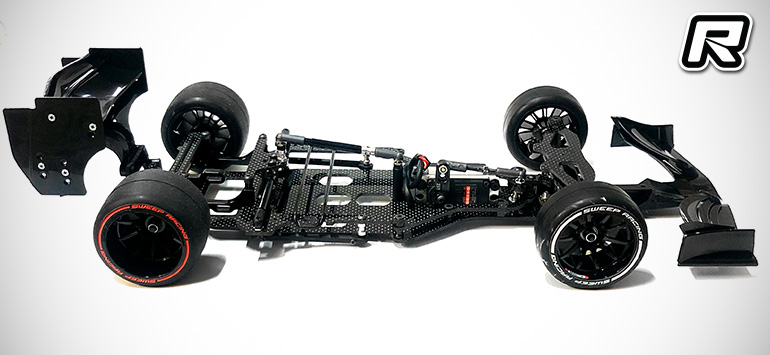 The latest entry into the competitive Formula class, UK brand Mardave have introduced their new FP1 Carbon F1 chassis. It features a new carbon fibre chassis with multi layered brace system for great performance and tuneability. The new design and layout also makes the car easy to tune for both national as well as club level drivers. Damper tube style rear damping handle bumps and improve cornering performance, while the fully adjustable front end allows you to tune the FP1 to any track conditions.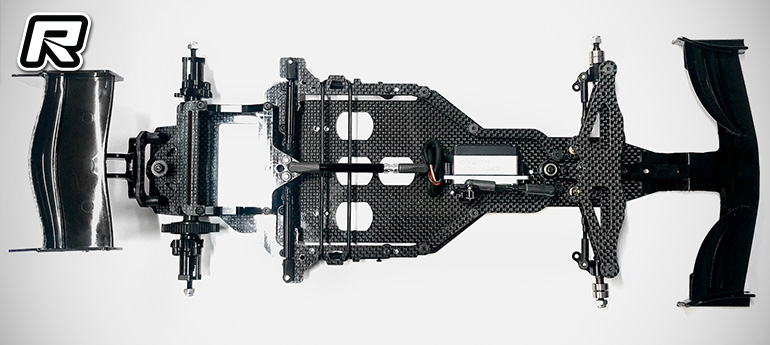 Features
– Full length carbon fibre chassis for increased rear traction.
– Longitudinal stiffness using a top plate and side brace set.
– Adjustable wing mounting position for maximum wing performance.
– Fully adjustable front end (wheelbase, track width, ride height, camber, caster).
– Damper tube style rear damping for bump riding and cornering performance.
– New big bore design capable of managing large bumps and much longer lasting damping, using larger capacity of oil.**Option
– Lightweight steel rear diff axle included.
– LiPo mounting using o-ring fixing with easy loop over design.
– Carbon & Aluminium servo mounts.
– Thread wishbone inserts make working on the car simple.
– Balanced left rear wheel clamp.
– Independent roll and bump springs.
– New low motor position.
– Low centre of gravity alloy rear transmission housings.
– Adjustable anti-squat and pro squat.
– Kimbrough high efficiency spur as standard.
– Full range of optional springs, front, side and rear.
– Fully adjustable body mounting system.
– Rear tweak adjustment via side springs.
– Adjustable rear ride height using Optional interchangeable inserts.
– Adjustable front ride height using optional slide in spacers.
– Optional Length side link set. long As std kit.
– High tensile steel hex screws used throughout.
– Mon-Tech front and rear wings included in the kit.
– Simple to build and set up.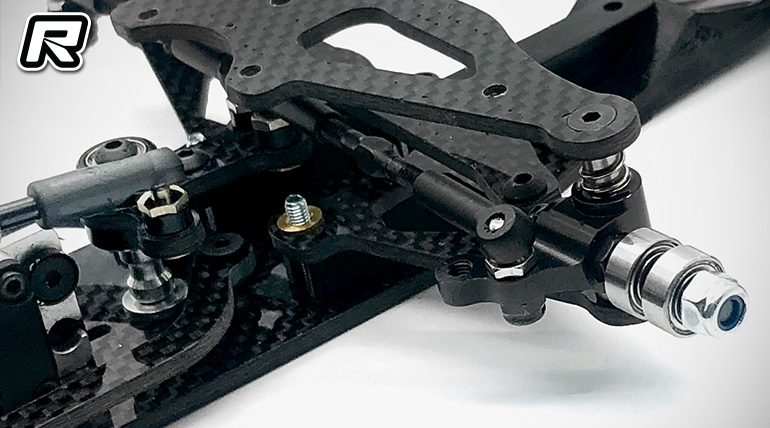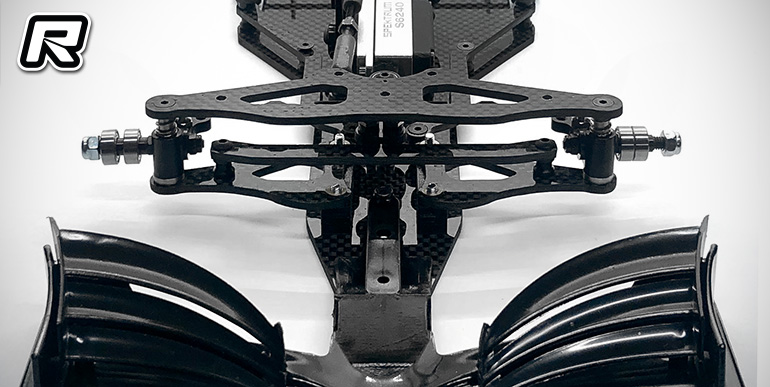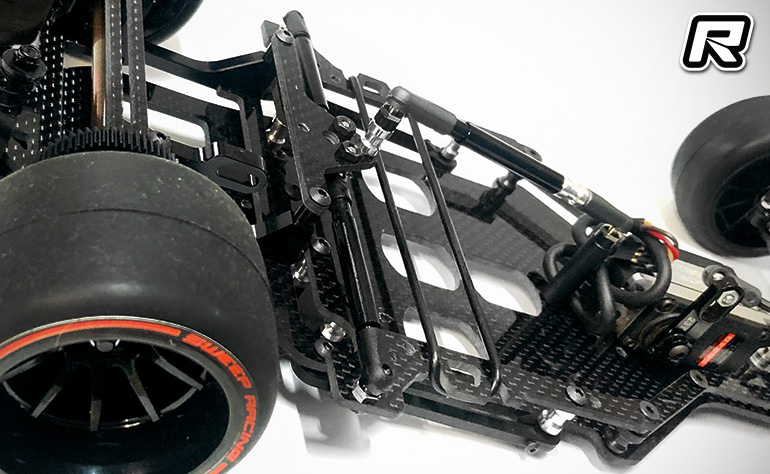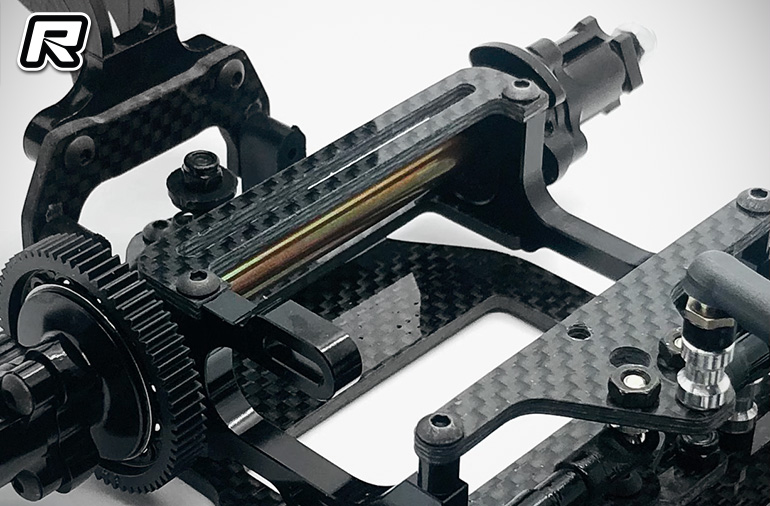 Source: Mardave [mardave.co.uk] / Monitex
---