April 27, 2021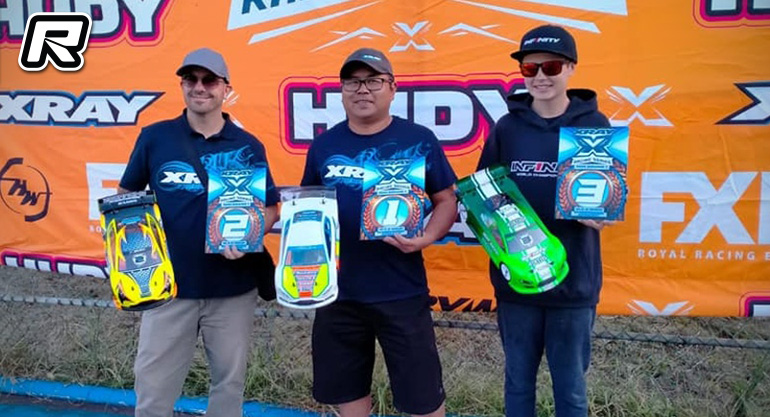 After three and a half months Round 1 of XRS Australia is in the books. With the weather forecast uncertain, in the end racers were greeted with 2 days of glorious sunshine. With the crew at SMA having prepared the track with a fresh coat of Boral Surface Coating the grip and consistency was always going to be on point and the lap times and results show it. In the 13.5 class Pete Wong was in a class of his own this weekend. Taking Q1 and Q2 as well as A1 and A2 with a fast and clinical display of driving. However, things were not as relaxed in the hunt for the minor placings with Cristian Silva, Tate Firth and Chris Peat all trading blows for the 2 remaining podium places. Where ever you looked on the track there were mini battles happening that kept the racing interesting.
1. Pete Wong – Xray T4
2. Christian Silva – Xray T4
3. Tate Firth – Infinity
With a field of 18 drivers in the 21.5 class it was always going to be a mighty effort to make the A main. Bruce Seaton made the best of the weekend with a clean sweep of the qualifiers and apart from a hiccup in A1 was the standout in 21.5. Others in the field however were not going to make it easy for him with Brett Wilson, Scott Hill, Hayden Smith, Ray Zarb and Neal Hiland all doing their best to keep him honest. This was the last race meet using the older 21.5 motors (all other rounds this year will be the new 17.5 motors) so it was a good send off to a motor that has served us well for 4 seasons.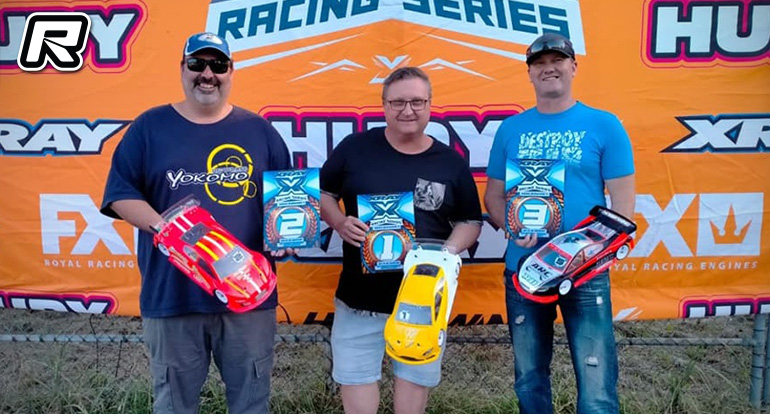 1. Bruce Seaton – ARC
2. Brett Wilson – Yokomo
3. Scott Hill – ARC
The pace of the modified guys has to be seen to be believed. On a tight and technical SMA layout these guys show why they are running the premier class. A few slight hiccups during qualifying and finals kept the racing close and the spectators on their feet. In the washup its was Simon Nicholson that prevailed showing he is still one to beat. Jeffrey Mackie and John Puse certainly didn't let him runway with it with John Puse having on of the drives of the day.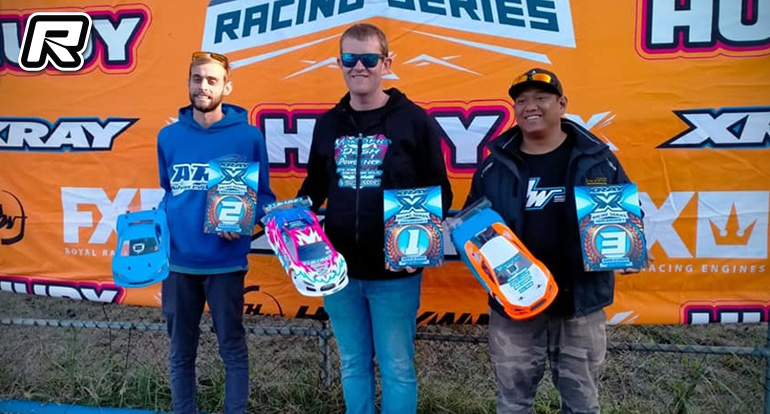 1. Simon Nicholson – Yokomo
2. Jeffrey Mackie – ARC
3. John Puse – Yokomo
Source: Xray [teamxray.com]
---