October 18, 2022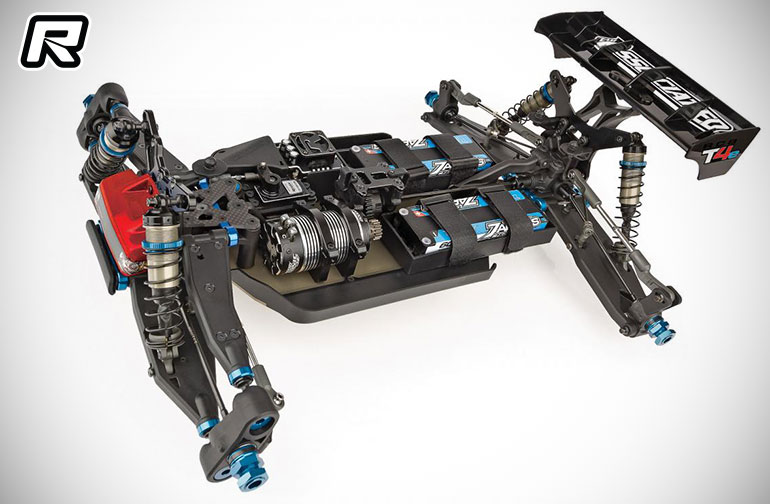 If nitro is not your thing Team Associated also have you covered for Truggy racing with the release of the RC8T4e Team Kit.  The big features of this 1:8 electric platform are a new chassis layout featuring two saddle pack-style battery configurations. Both configurations include a centrally mounted centre differential and in-line centre driveshafts for superior drivetrain efficiency and equalised chassis balance. Four battery configurations to choose from: Two 2S shorty LiPo batteries for lowest CG and exceptional weight bias. Two full size "saddle pack" LiPo batteries for lowest CG and exceptional weight bias. One 4S shorty LiPo battery for simplified setup and more centralised weight bias. One full size LiPo battery for simplified setup and more centralised weight bias.  Like the nitro variant, innovative front-end geometry with new 8° steering blocks are paired with a new wider upper suspension arm pivot for improved steering balance and predictable handling in all conditions.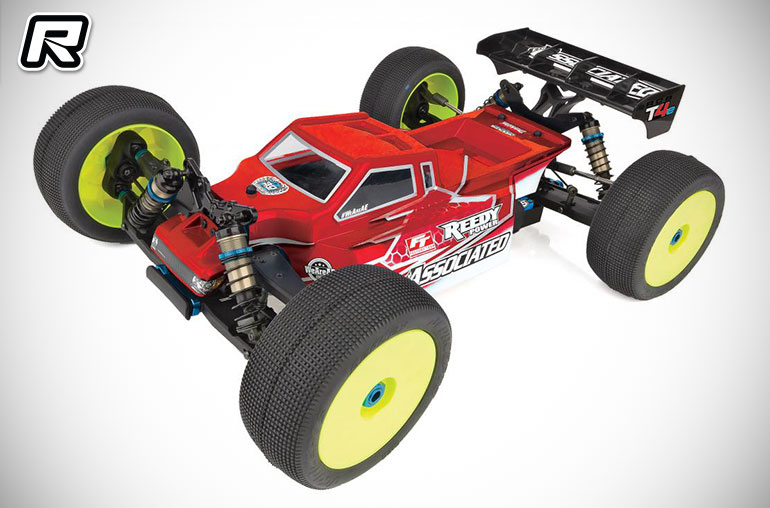 Additional Features

New gearboxes are specific to front and rear with larger bearing sizes resulting in longer life of ring and pinion gears: Front gearbox is a 3.5° inclined pinion gear angle to straighten the centre driveshaft for increased drivetrain efficiency and reduced phasing and vibration. Rear gearbox is a 0° pinion gear angle and a centre mounted rear chassis brace.
New front shock tower design with updated suspension geometry and body mount positions for all styles of truck bodies.
Front and rear centre dogbone driveshafts for improved drivetrain efficiency and durability.
Front upper suspension arm updated to have bushing insert for improved fitment and performance.
New rear wing mount has adjustable wing angle shims, significant strength improvements, an aerodynamic shape, and extra clearance for shock position adjustment.
The adjustable rear wing has more vertical fins for increased straight-line stability, a taller rear lip height for increased downforce, and increased strength in various areas to reduce bending fatigue.
New rear chassis brace is mounted centrally to the gearbox, which reduces material fatigue, centralises shear forces, and improves the life of rear-end drivetrain parts. There are three different chassis flex options using two chassis hole mounting locations and an optional turnbuckle ball for flex in more degrees of freedom.
New +2 mm and +4 mm shock rod ends for finer adjustment of droop and up-travel settings.
New 35.5 mm front and 44.5 mm rear shock shafts for improved dampening.
New rear hub features a symmetrical left and right common design with axle height inserts for adjustable roll centre tuning options.
+2° steering block arm.
V3 differentials with 46T ring and 10T pinion gears for improved gear ratios.
RC8T3.2 split centre diff mounts with aluminium centre top plate.
16mm shocks equipped with improved material locking spring cups and rod ends, V2 springs, "stiff" style shock bladder,
combination bleeder/emulsion caps, and blue aluminium threaded collars.
RC8B3.2 narrow C and D arm mounts.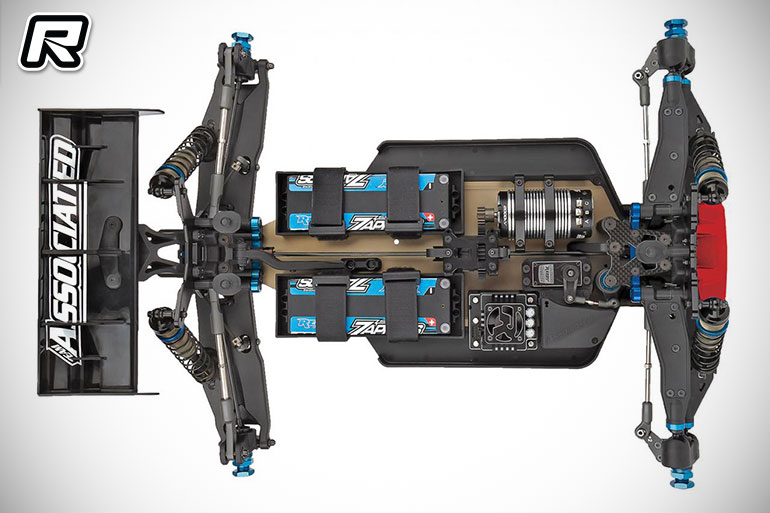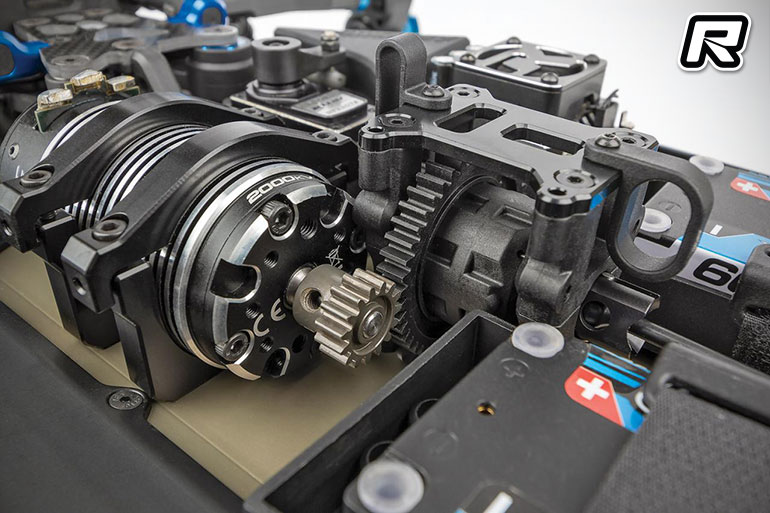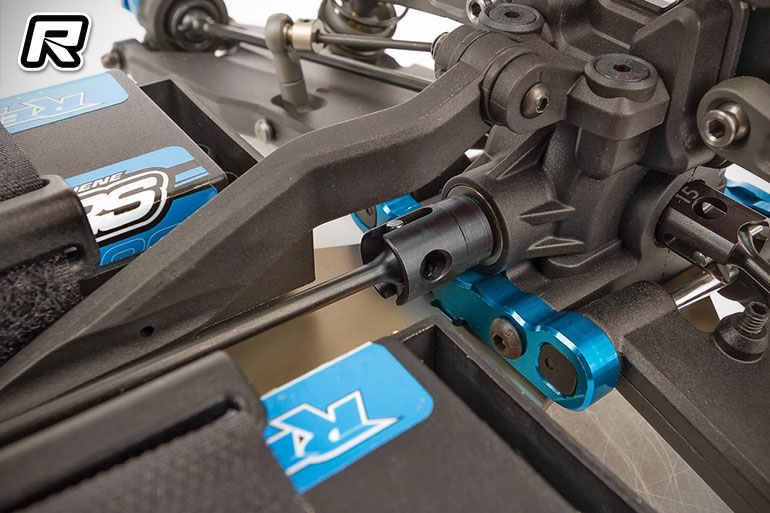 Source: Associated [associatedelectrics.com]
---