November 4, 2022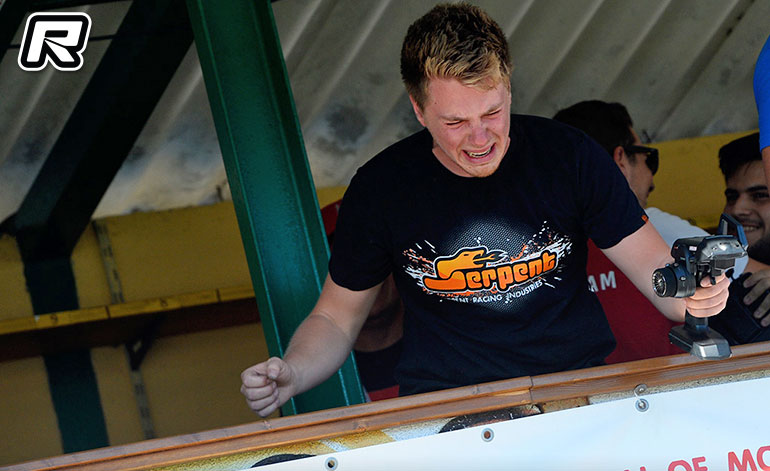 It is hard to believe that this will be only the fourth 1:10 Nitro Touring Car World Championship appearance for Dominic Greiner. Think about 1:10 Nitro Touring Car and the German is going to be one of the first drivers to come to mind. If ever a driver was branded a class specialist it is Greiner. Making his World's debut in 2014 he took the TQ and finished on the podium despite a damaged car following a roll during the race. In 2016 he switched that order qualifying third but achieving what mattered most, finishing first to endorse his outright raw speed and put his name in the history book of World Champions. A driver who wears his emotions on his sleeve, we love the passionate energy Dominic brings to big races. Never afraid to speak his mind, Dominic goes to RC Addict for his very first time as one of just three drivers vying to become a double World Champion of the only IFMAR class that up to now hasn't had a repeat winner.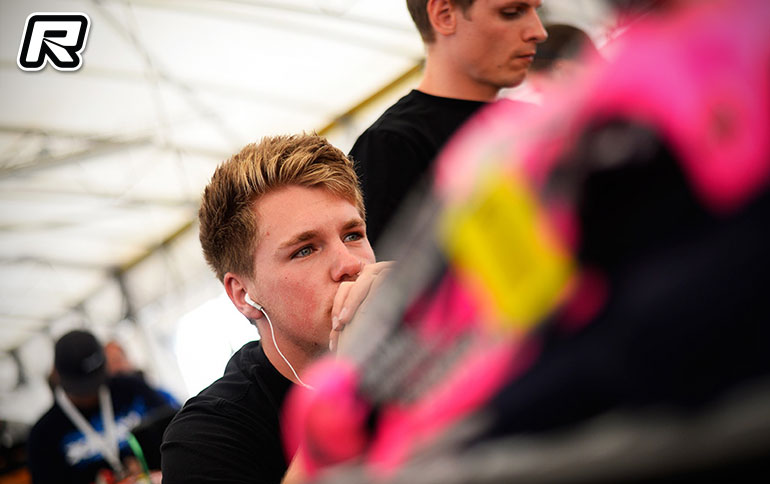 While his title defence in 2018 didn't go to plan, a controversial penalty for bad starts for him, Top Qualifier Dario Balestri and Super Pole winner Robert Pietsch, denying us the expected showdown, Greiner comes into this Worlds after the extended 4-year break on the back of some very impressive form. While viewed as a 1:10 driver, market needs have seen him also prove his worth in 1:8. In 2019 he even led the World Championship final only to cruelly suffer a mechanical issue with 5 minutes to go. The disappointment of having been so close to the World title almost resulted in Dominic quitting racing all together. This year after successfully defending his 1:10 European title, a month later he pulled off the double to add the European 1:8 title to his CV so the form is clearly there.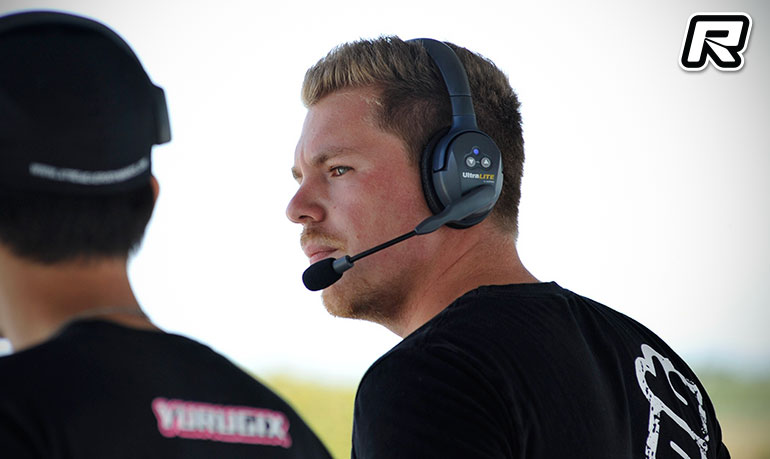 Asked if he views himself as a 1:10 specialist he said, 'I started in 1:10 and it used to be my focus but as 1:8 is the biggest market for manufacturers I had to start racing 1:8. It's sad 1:10 is not so big anymore as it is a really nice class. Now I drive more 1:8 and only do the necessary 1:10 races'. Interestingly the now 30-year-old got his first taste of racing nitro at the age of 12 through a family friend who did kit reviews for an RC magazine and had received a 1:10 nitro car to test, queue Dominic. Unable to afford to race his own car, Dominic left the sport for a time after until starting an apprenticeship that gave him the money to go racing. Thankfully the thrill of racing that 'loaner' nitro car remained strong enough to pull him back into the hobby.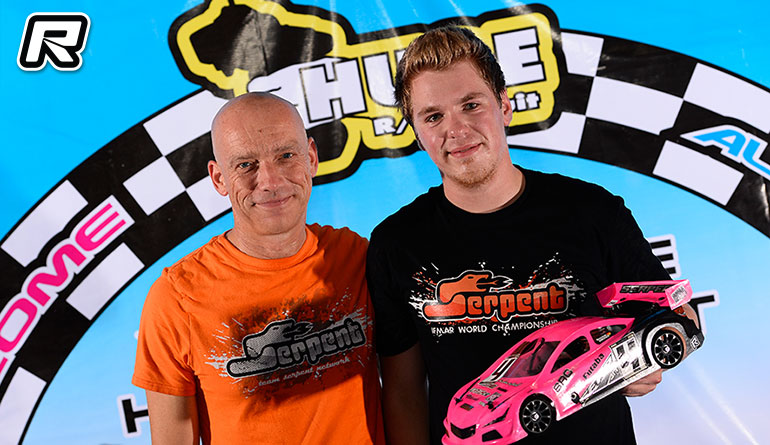 Having shot to prominence with Serpent as one of World's fastest drivers, his departure from the brand at the end of 2019 came as a shock to many. After 7 years, he decided that with the challenges of being a Semi professional driver with a normal job it was time to change and at the beginning of 2020 he announced his move to Capricorn. The announcement made clear the focus was the 1:10 World Championship, due to take place in Australia that year. Unfortunately no one could have anticipated what lay ahead for the World.  Now after an extra two year wait, the time has finally come for the Greiner/Capricorn combination to make its Worlds debut and Dominic is 'very confident'.
The only German on the gird, this will be his first time to set foot in RC Addict while all his rivals are well used to the circuit, be it from the 2012 Worlds, racing at the annual TITC or just testing there. 'This will be my first visit but I have watched some videos. It's small and I don't know what to expect, traction roll or not, I have no clue how it will be but I think IPD will be enough time to figure it out'. In fact he thinks the IPD is advantageous based on his experience at the 2019 1:8 Worlds at Steel City. 'I wasn't allowed do IPD cause I tested before. The car was great in our testing but then in the first official practice the car just flipped, the track was completely different.' On his pre race preparations for Thailand, Dominic has managed to get in 'two days of testing including running in engines. More was not possible but I am still very confident' – his successful European title defence certainly a contributing factor to that confidence.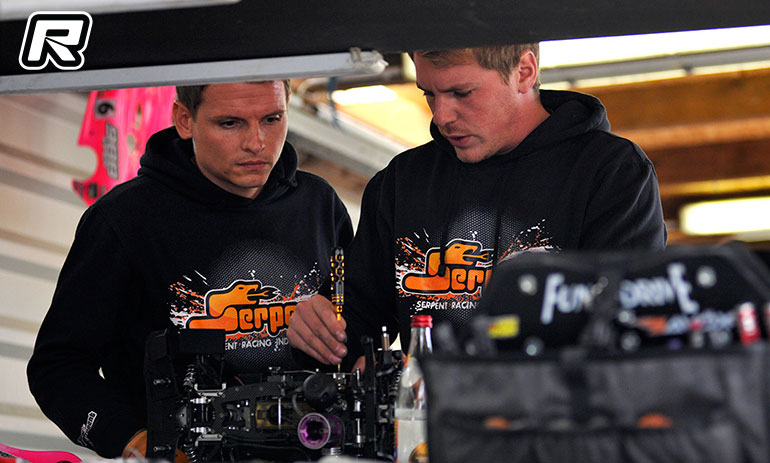 Like all success in nitro racing the man or woman in the pit lane is a key element. For Dominic, who has had to call on various pit crew for his recent races, he will have a familiar face returning for Bangkok in Thomas Gunsel.  Having not seen Thomas for 2-years, this is a reunion of the team that won the WC title in 2016 and Dominic is 'pretty confident he is up to the job' in the pits.  One area Dominic thinks could slow his ability to get up to speed quickly is how small the Capricorn team will be in Bangkok.  He explained, 'we had the most used car at the Euros in both 1:10 and 1:8 but Alex Thurston is the only other Capricorn driver coming from Europe. Getting data on set-up will be very important'.
Asking him about who he expects to be his biggest competition, without hesitation he replied, 'for sure every time Dario'. Going on to pay Balestri one of the greatest compliments you can give a rival, he said 'Dario is one of the greatest nitro drivers ever'.  Also naming 2012 Champion Meen Vejrak, he concluded, 'the entry might be low for the race but the same guys are there and there are still 25 guys who are capable of making the final. Let's see what happens'.
RedRC will be on hand to keep you fully updated on Dominic and Capricorn's efforts at RC Addict and to tell the story of the 2022 IFMAR World Championship as it unfolds over the week.
---