March 21, 2023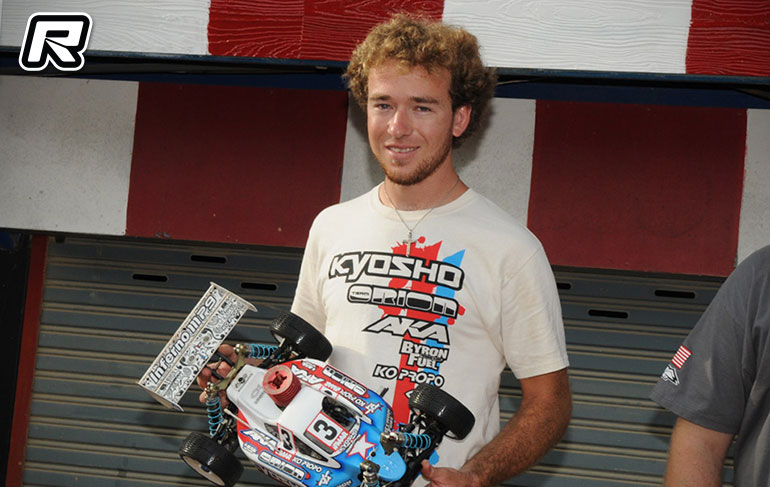 Jared Tebo has announced that 2023 will be his last year racing as a professional driver.  One of the true stars of the sport enjoying a very lengthy reign as as one of the best offroad racers in the world, the American has said 2023 will be his 'farewell tour'.  The now 36 year old arrived on the RC scene at the age of 13 and since then has lived the ultimate dream of any young kid starting out in racing.  Making the 'tough decision', he said he is 'fully content' with his racing career and feels that he has nothing else 'left to prove' but mentally he is not enjoying the mindset needed to race competitively at the elite level.  Having had the opportunity to work with Jared for over half of his racing career, the first time being when he was Top Qualifier at the 2010 IFMAR 1:8 Offroad World Championship in Thailand, Red RC congratulations Jared on his racing achievements and would like to say thank you for all the racing entertainment over the years.  We look forward to working with him in his future journey in the industry.
2000 – 2023 as a Professional RC Car Driver … It has been a great ride, filled with so many good memories. I was able to race and battle with so many #LEGENDS in this industry! From a 13yr old kid that just popped up onto the scene, to now a veteran at 36, I've LOVED this journey. Maybe not always enjoyed it, but I worked very hard at my craft, always trying to leave it all out on the race track.

I've made my decision that 2023 will be my last year racing as a "professional driver" and attending all the "big" races. This is a tough decision, a decision I've thought about and contemplated for quite a while. I'm fully content with my racing career, and I feel that I have nothing else left to prove, mainly to myself. Mentally I'm not enjoying the mindset you need to have to race competitively at the elite level, and I'm not willing to make that sacrifice anymore. That ultimately is why I'm ready to move on, and how I know the timing is right.

This year will be my Farewell Tour, if you want to call it that. I didn't want to hold this in, and then announce it at the end of the year. I want to enjoy the races, as they might be the last times I race at these events, and kinda celebrate that. I wanted to let all my friends and my fans know, so we can possibly meet and chat for the first, or last time.

I'm not leaving RC, that is not my plan. I want to continue to grow JTP and the relationships I have with companies that support me. I want to share my knowledge and experience, go to tracks that I've not been able to go to, and race smaller race events, that I've never been able to attend in the past. I love helping racers and teaching what I've learned, and it's hard to do that when you have to be laser focused on yourself.

Thanks to all my fierce competitors over the 23 years, thanks to all my great fans I have all over the world, thanks to all the friends I've made, thanks to all the people that put their trust in me to support my racing career, thanks to my Dad who sacrificed so much to give me an opportunity to have this career, thanks to my family for all the support given and sacrifice made during all the ups and downs, and thanks to the Good Lord Jesus Christ for blessing me with such an incredible opportunity and journey!
Source: Jared Tebo [Facebook]
---