October 30, 2006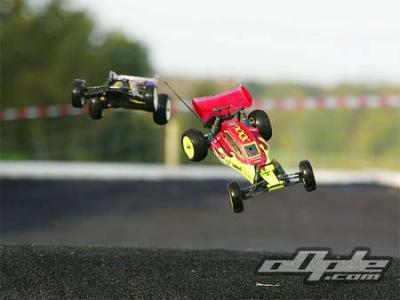 Oople.com have some amazing shots taken at last weekends opening race at the equally amazing new CML raceway in the UK. The event saw Ellis Stafford win the 4wd event ahead of Paul Bradby and Alec Springer while in 2wd the event was won by Neil Cragg with Chris Rowcliffe in 2nd and Lee Martin in 3rd.
You can view the full results from the event here. [doughtyuk.net]
UPDATE: You can read Jimmy Storey's (Oople) full race report here.
You can check out some more pics from the CML track after the jump… content
---