October 28, 2006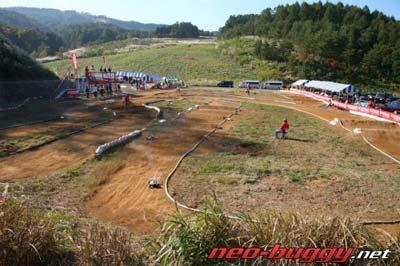 This weekend sees the Kyosho Masters event being held in Japan. This off road event, which is being covered by Neo-Buggy, has attracted all the top Kyosho drivers from around the world.
World Champ Mark Pavidis is there along with Miguel Matias, Reckward, Thern, Peris, Kawamoto, Kanai, John Agus and young German Philipp Guschl.
Results after practice sees Miguel Matias on top followed by Daniel Reckward with Atsushi Kawamoto in third. You can view the top 10 results sheet here.
Check out Neo-Buggy here for the full picture set.
---