November 1, 2006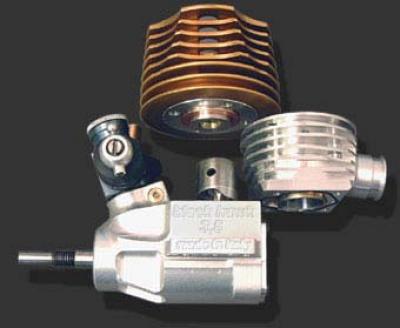 Peter V over at Radio Control Zone posted a few exploded shots of the Fastom 735 Engine that showed up on the internet today but had little or no other information about it. So i checked a few things and found that this engine is made by BP Racing in Italy and was in fact introduced earlier this year at the toy fair in Nürnberg along with the Motonica and early reports are that it isn't as hot as it looks.
From the BP Racing site
New generation engine entirely drawn in series by the full with special alloys and high precision machineries Crankshaft diameter 15 bearings with increased diameters. Crankcase-sleeve group decomposed to facilitate the maintenance and the preparation. Crankcase entirely obtained by bars of wire material to reach a very higt mechanical resistance, totally eliminating all the porousness coming by fusion. Sleeve-linear assembled with tight tolerances to avoid vibration and consequent breakings.
Check out the BP Racing site for more information or view the exploded view here.
---