Novarossi have a new nitro glow plug available in the form of the C8TGFB. Designed for the use in 1/8th on-road engines the Tubro-style plug is colder than the respective HB plug and best used in ambient temperature of 10 to 40 degree Celsius.
Source: Novarossi [novarossi.it]
Friday, July 31, 2015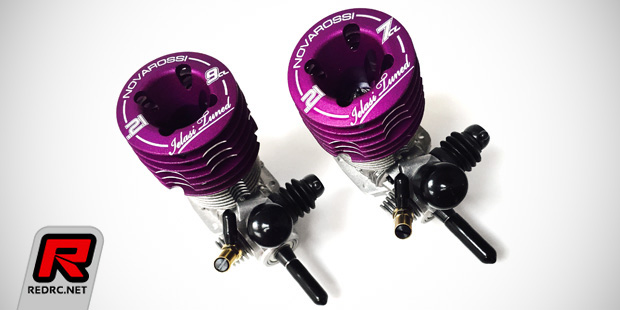 Ielasi Tuned, the brand of Italian frontrunner and former IFMAR World Champion Daniele Ielasi, has expanded their range of hand-tuned engines by four new 1/8th on-road, buggy and GT engines. Adding to the already available extra long stroke 9 and 3-ports on-road engines are two long stroke 9 and 7-port variants for 1/8th on-road applications. Also available now are the 4-port buggy and the 5-port, IFMAR-legal, rally/GT engine. All engines, except for the buggy variant, make use of the R7-16 conrod.
Click here to view the other new engines
Wednesday, July 22, 2015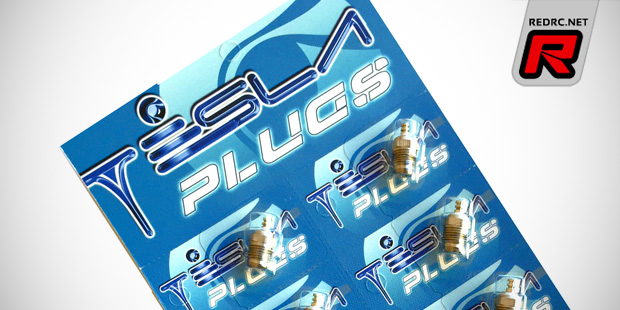 Capricorn have introduced the P3 ultra hot glow plug. The turbo-style plug will provide improved idling and better acceleration and it fits all off-road engines with a turbo-style combustion camber insert.
Source: Capricorn [capricornrc.com]
Tuesday, July 21, 2015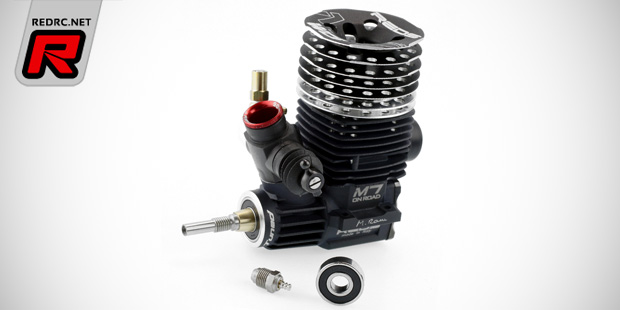 Reds Racing have released their latest 3.5 cc 1/8th on-road competition nitro engine, the M7WCS V2.1. The latest spec engine has been specifically updated to improve reliability and performance by using a Japanese 7x19x6mm front bearing that is purpose-designed for high RPM. The new bearing is of a higher precision to offer better sealing compared to metal shielded bearings, while being of a low friction and highly reliable design. Also new with the M7WCS V2.1 comes a Japanese TS7 glow plug that guarantees easier tuning and a high reliability.
Source: Reds Racing [reds-racing.com]
Sunday, July 19, 2015
RC4Speed's Fuel Gun to Fuel Stick conversion allows to convert an old fuel gun to a fuel stick in 5 minutes. With this kit it's more easy to refuel when the pit line wall is high and its not a problem which direction the car is in the pit line to refuel. The kit is design with a better geometry that allows opening the nozzle more for fast fuel flow. It can be used on 1/10th and 1/8th nitro off-road and on-road cars and the kit contains CNC cut cast acrylic plastic parts as well as a 3mm stainless rod for durability and it will fit with the most common fuel guns in the market like the ProTek R/C, VP Pro, S-Works, Team Durango, Jammin YT-0036, Fastrax, Brilliant RC, and Novarossi 37001.
Click here to view more photos
Thursday, July 16, 2015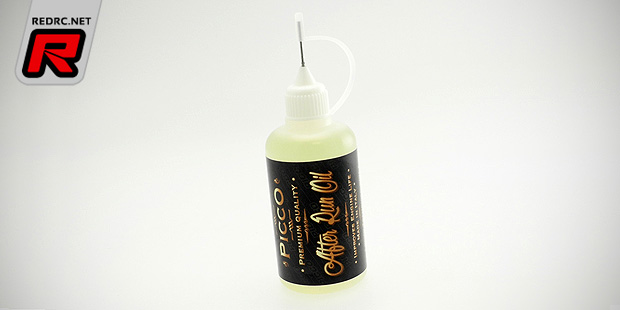 New from Picco is a high-quality after run oil for nitro engines. The oils is made to prevent corrosion and other harm that can occur when storing engines without proper internal protection. Simply apply a couple of drops into the carburettor once you are done with the day and turn the crankshaft a couple of times to let the fluid spread within the crankcase and the carburettor.
Source: Picco [teampicco.com]
Monday, July 6, 2015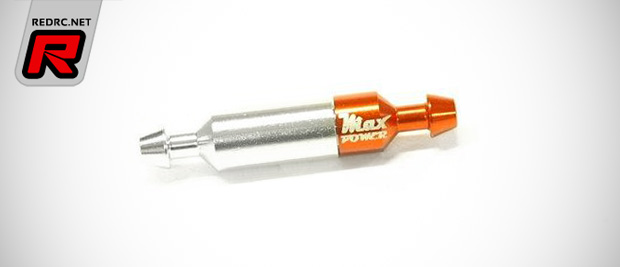 New from Max Power comes a small and lightweight fuel filter for nitro engines. Made from aluminium and offering a bi-colour 2-piece design the filter is easy to disassemble for cleaning purposes while the low-profile design makes it easy to fit it into the fuel line even in crowded surroundings.
Click here to view another photo
Wednesday, July 1, 2015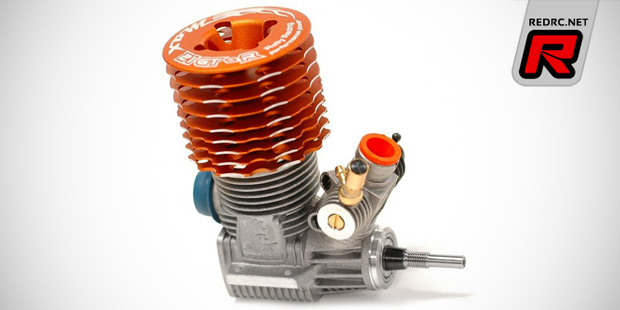 Max Power have introduced the Fantini-tuned GT-R 3.5cc nitro on-road engine. Intended mainly for Rally Game and GT cars the 5-power engine features a "booster" sleeve, a highly tuned, balanced and silicone-filled crankshaft and the piston is made of a special alloy material with a high amount of silicium. The engine comes with a 2-needle carburettor with interchangeable venturi inserts and it is designed to offers both good mileage and high torque.
Click here to view more photos
Tuesday, June 30, 2015