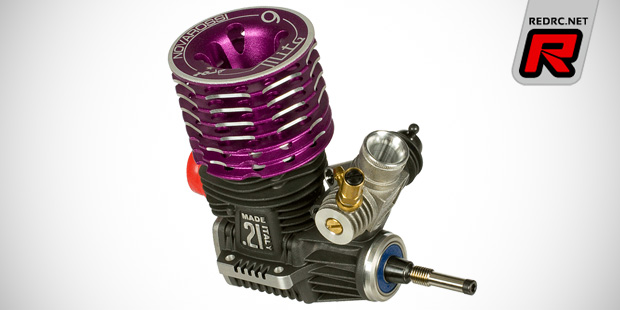 New for 2015 is Novarossi's line of Mito on-road nitro engines. Coming as 9-port Mito 9 and 7-port Mito 7 for 1/8th racing and smaller Mito.12 for 200mm nitro cars, all engines offer Novarossi's patented shifted carburettor that grants better mixture flow through the crankcase for improved fuel efficiency and an optimised power curve. Also new are updated rear ball bearings for reduced rotating masses and an improved mixture flow inside the engine which relates to increased throttle response and higher top speeds. The .21 engines also come with a redesigned 3-needle carburettor for improved idle characteristics and an improved return to lower RPM when coming from the upper ranges of the RPM spectrum. The new engine line is rounded out by updated cooling heads with laser-etched logos.
Click here to view the specification lists of the engines
Friday, January 30, 2015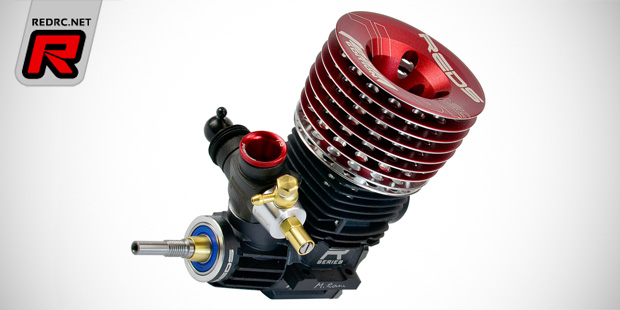 Reds Racing introduce the all-new R5T Team Edition V3.0 nitro buggy engine. It is derived from the well-known R5T Team Edition v.2 and used by most of Reds Racing's team drivers such as Cody King, Elliott Boots, Joseph Quagraine, Cole Ogden and others. The engine comes with the revolutionary HCX horizontal carburettor that guarantees higher idle stability, more precise tuning, easier access to high speed needle and higher mid/top range power. Furthermore, the engine comes with a special, red anodised cooling head. On top of that the R5T Team Edition features a front ball bearing with improved sealing and better durability, a redesigned crankcase with wider fins close to the exhaust for better cooling and the power plant also comes with a new combustion chamber insert and cooling head. The R5T Team Edition is hand-tuned by Mario Rossi and comes with a silicone-filled, balanced and tuned crankshaft, rear ceramic bearing, RDC hard-coated backplate, and 5-port sleeve with exhaust port booster. Before leaving the factory the engines are hand inspected and compression checked by Mario Rossi for maximum performance.
Click here to view more photos
Thursday, January 29, 2015

VP Pro have their new RS-602 high-output glow igniter available. Made from anodised aluminium and stainless steel and coming quipped with a single 5000mAh cell the igniter offers a higher capacity than the previous model for longer lasting power per charge. Included comes a suitable overnight wall charger.
Source: VP Pro [vp-racing.com]
Saturday, January 24, 2015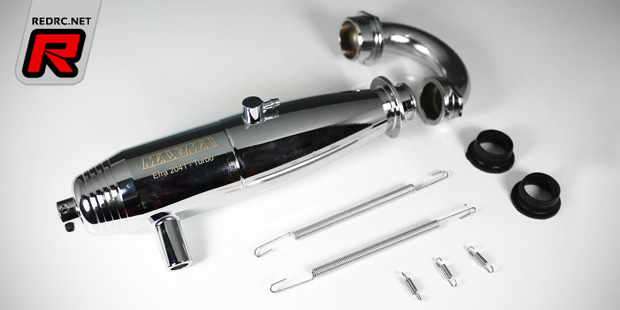 Designed to provide linear power output is Maxima's 2014 Turbo exhaust system for 1/8th off-road vehicles. The pipe is specially developed for all O.S. based off-road engines, it is of a Masterfix design and comes including a suitable manifold, silicon gaskets and mounting springs.
Source: Chiratech Europe [chiratech-europe.com]
Wednesday, January 21, 2015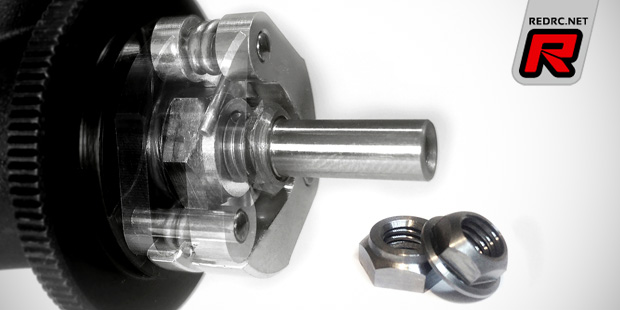 Italian company DKT introduce the DBlock flywheel retaining system for the Mugen buggy clutch. Designed to make for easier and faster maintenance the system also helps avoiding any damage to the springs as it features two nuts, one of which secures the flywheel to the crankshaft, while the second holds the clutch springs and shoes in place. To maintain or change the springs or shoe you simply have to undo the upper nut while the flywheel retaining nut remains untouched. The DBlock system is fully compatible with the Mugen kit parts.
Source: DKT [dktshop.it]
Friday, December 12, 2014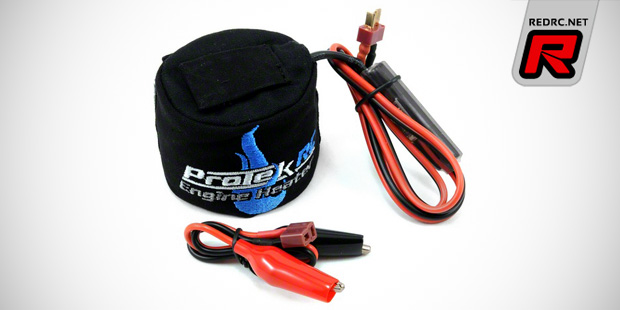 New from ProTek R/C comes the Blue Flame engine heater to effectively pre-heat the critical internal parts of a nitro engine. Pre-heating the engine head and the upper parts of the crankcase results in significantly reduced wear and unnecessary stress when compared to cold starting. The engine's crankshaft, connecting rod, piston and sleeve all benefit and will last much longer when pre-heated regularly plus the engine's "pinch" will be reduced which can be beneficial especially for new or rebuild engines. An access port atop the device allows to easily start the engine and monitor temperatures while in use. As a safety measure, a 10-minute timer shuts off the heater automatically. The heater comes pre-wired with a T-type connector and includes a crocodile clamp adapter wire.
Click here to view the features
Thursday, December 4, 2014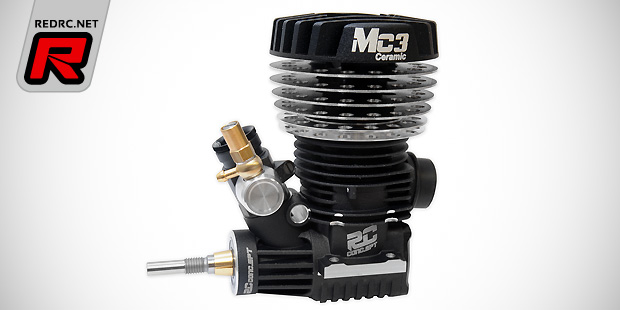 RC Concept from France is a new company from Sebastien Chaffardon, best known as the mechanic of Yannick Aigoin, who with more than 30 years of racing experience will enter the market with a range of 1/8th off-road engines. Offering a long-stroke design the 3-port MC3 and 5-port MC5 engine are available with standard or ceramic rear bearings, all offer silicone-filled crankshafts and the ceramic engines also feature crankshaft balancing for even higher performance. The engines come with specially designed crankcases to prevent deformation caused by strong exhaust springs and the cooling heads sport a unique design with vertically places upper fins to improve the airflow and thus engine cooling especially in hot ambient temperatures.
Click here to view more photos
Tuesday, December 2, 2014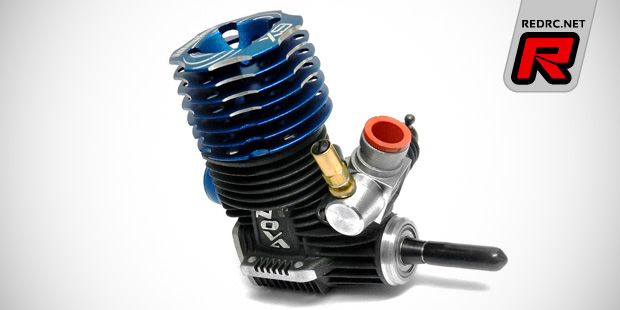 New from Italian brand iRacing come the X9 and X9GT 3.5cc nitro on-road engines. Produced by Novarossi the engines are built to meet iRacing's specifications and first up is the X9 engine for 1/8th on-road cars. The 9-port engine offers a dual balanced 14.5mm crankshaft, a reinforced crankcase and a lightweight cooling head while the X9GT is a dedicated GT racing engine with basically the same specifications as the X9 but a larger cooling head for improved heat dissipation under GT bodyshells. Both engines are designed for the use with 25 percent nitro fuel and they come with blue anodised cooling heads with white laser engraving.
Click here to view the specifications and the other new engine
Monday, November 24, 2014