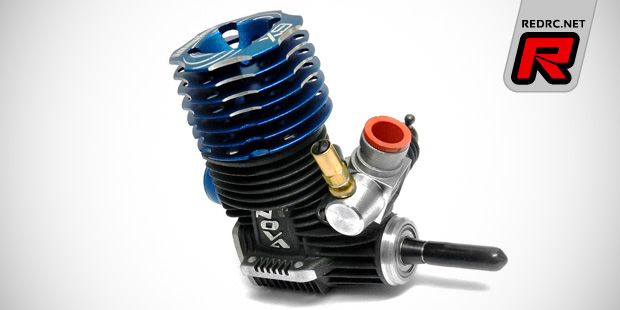 New from Italian brand iRacing come the X9 and X9GT 3.5cc nitro on-road engines. Produced by Novarossi the engines are built to meet iRacing's specifications and first up is the X9 engine for 1/8th on-road cars. The 9-port engine offers a dual balanced 14.5mm crankshaft, a reinforced crankcase and a lightweight cooling head while the X9GT is a dedicated GT racing engine with basically the same specifications as the X9 but a larger cooling head for improved heat dissipation under GT bodyshells. Both engines are designed for the use with 25 percent nitro fuel and they come with blue anodised cooling heads with white laser engraving.
Click here to view the specifications and the other new engine
Monday, November 24, 2014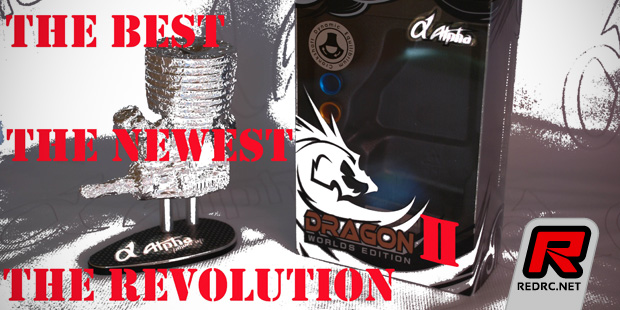 Coming soon from Alpha is the Dragon II Worlds Edition nitro off-road engine. No exact details are known yet but the engine is meant to offer more stable idling, easier carburettor tuning and good bottom, middle and top end speed. We bring you more information as we get them.
Source: Alpha [alpha-rc.com]
Monday, November 17, 2014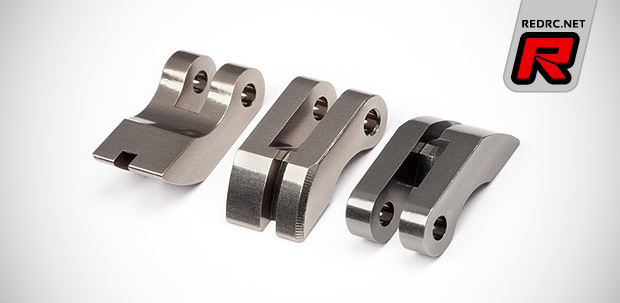 HPI Racing introduce a 3-piece aluminium clutch shoe set for the D812, the D8T Tessmann Edition and the Trophy RTR series vehicles. Machined from high-quality aluminium and coming anodised in a gunmetal colour the shoes are designed to replace the stock parts with harder wearing components for longer intervals between rebuilds.
Source: HPI Racing [hpiracing.com]
Wednesday, November 5, 2014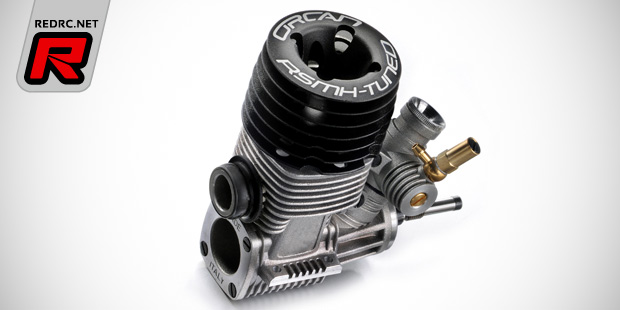 German company SMI Motorsport introduce the new RS 9 MH nitro engine for 1/8th on-road cars. Based off the NR9 9-channel World Championships winning engine the RS 9 MH is hand-tuned for maximum performance and it is available in three different specifications for small to medium, small to medium-large and medium-large to large tracks. The latter two also include an Orcan engine bag and engine sack for easy and secure engine storage and transportation.
Source: SMI Motorsport [smi-motorsport.de]
Monday, November 3, 2014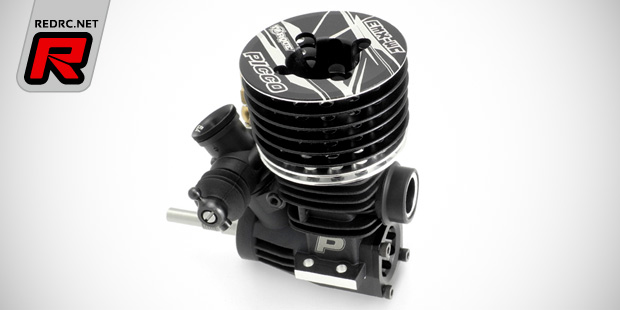 Picco introduce the Torque .12 EMX-WC Edo modified X-type World Championship replica Touring racing engine that has been developed with the upcoming 1/10th Nitro World Championships in mind. The engine is completely redesigned and comes with a new long stroke layout to deliver great power over the entire RPM range, good fuel efficiency, and improved mid-range acceleration. The front ball bearing has been replaced with a 7mm inner diameter one and the components have been "hand modified" by Edoardo Picco using his extensive experience. The engine features a balanced 12mm "turbo" silicone-filled crankshaft for improved fuel flow and reduced weight, a super aligned "knife edged" aerodynamic connecting rod, a hand finished hard chromed brass liner with tear-trop work on the ports, and a lightened CNC machined piston made from high percentage silicone alloy billet. Other parts used include a large size finned turbo combustion chamber insert for better heat dissipation, new ultra light weight cooling head with an extra fin, hand modified rear back plate for improved fuel flow, Swiss quality 12mm main bearing and a composite slide carburettor with 5.4mm venturi inserts.
Click here to view more photos
Saturday, November 1, 2014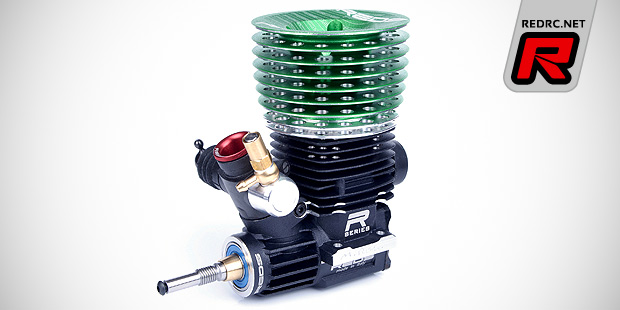 Available now from JQ Racing are two limited edition engines made by team sponsors Reds Racing. The R7 and R5T come with a special, green anodised cooling head to match JQ Products' company colour. The Mario Rossi checked engines as well as single cooling heads, to outfit existing engines, are available through JQ Racing's EU and USA shop.
Click here to view more photos
Tuesday, October 28, 2014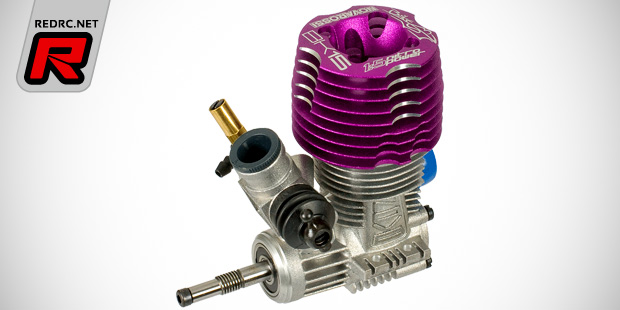 Novarossi introduce two new nitro engines specifically made for the use in 1/5th scale bikes. Designed in cooperation with Fabio Giovannini and Michele Repetati the rear exhaust engines cater for the needs of bike racers with the BK15 being a 2.49cc engine with 5-ports, 6.5mm slide carburettor and 11.5mm turbo crankshaft. The short stroke engine uses standard steel front and rear bearings and a turbo-type glow plug.
Click here to continue reading
Wednesday, October 22, 2014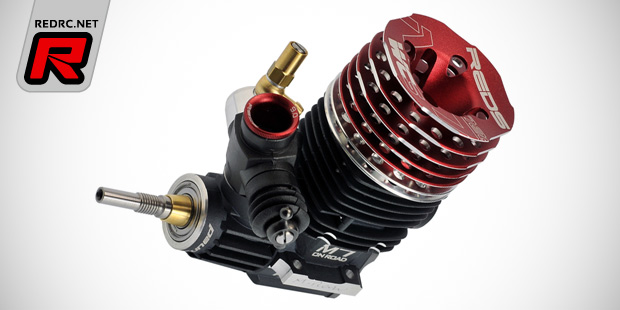 Reds Racing introduce their latest nitro engine in the form of the M7WCS Red Series for 1/8th on-road cars. The limited edition engine boasts an additional tuning to the sleeve and crankshaft, besides the traditional tuning which characterises Reds Racing entire product range. The main goal is to further increase the engine's power and top speed in order to extract the highest possible performance. Furthermore, the Mario Rossi tuned engine features a new red anodised cooling head to make it stand out. The engine is best used in combination with the Reds 2113 pipe and L manifold or the 2113 light pipe and TQ manifold.
Click here to view more photos
Monday, October 20, 2014