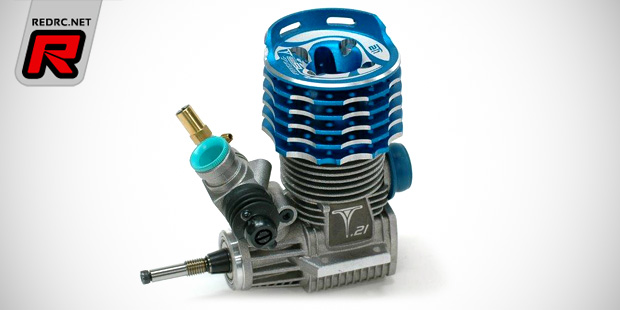 Capricorn have a new Tesla .21 nitro on-road engine available. Offering a 9-port design the Max Fantini tuned engine offers the exact same specifications as the one used by Dario Balestri to grab the TQ and finally the runner-up spot at opening round of the 2015 ENS and thus it sports a 16.85mm stroke and a dual-balanced crankshaft.
Click here to see the internals
Wednesday, April 22, 2015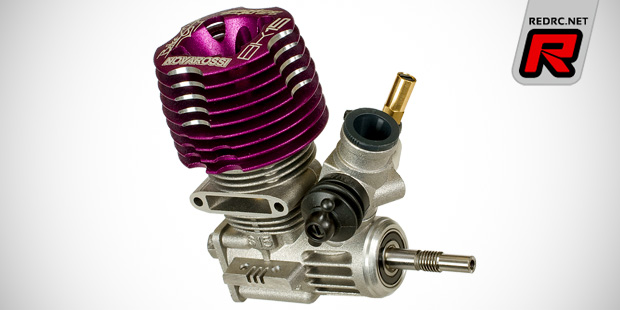 Novarossi have a new 2.5cc engine for nitro bikes available. The BK15SL is based on the previous BK15 and offers a 5-port design for a linear power output and low fuel consumption. The crankshaft sports a larger diameter intake for increased mixture flow and a special shape optimised the gas flow within the crankcase. The big bore engine used Turbo-style glow plugs, it comes with a 6.5mm slide carburettor, steel ball bearings and a starter adapter backplate.
Click here to view the specifications and another photo
Thursday, April 9, 2015

Novarossi have a new exhaust pipe for 1/8th nitro on-road cars available. The EFRA2122 pipe is of a 3-chamber design, it comes with a polished finish and it is EFRA and IFMAR legal.
Source: Novarossi [novarossi.it]
Friday, April 3, 2015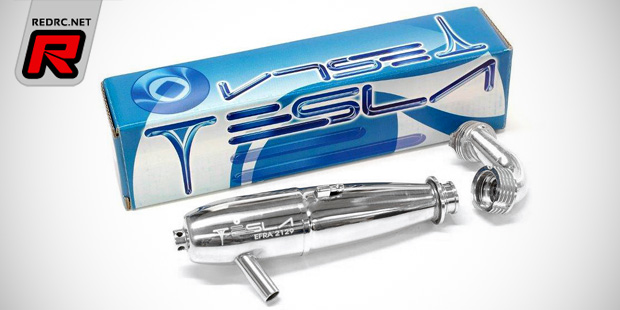 Capricorn introduce new exhaust sets for 1/8th and 1/10th scale nitro on-road cars as well as general accessories such as glow plugs, a case for small parts and blue colour silicone gaskets. Starting with the exhausts, the EFRA2129 is an 1/8th scale pipe while the EFRA2683 fits 1/10th scale .12 engines. Both sets include the muffler and a suitable manifold. As for the accessories, Capricorn have Tesla-branded Turbo-style glowplugs, a 21-compartment assortment case and blue silicone engine and exhaust gaskets available.
Click here to view the other new parts
Thursday, April 2, 2015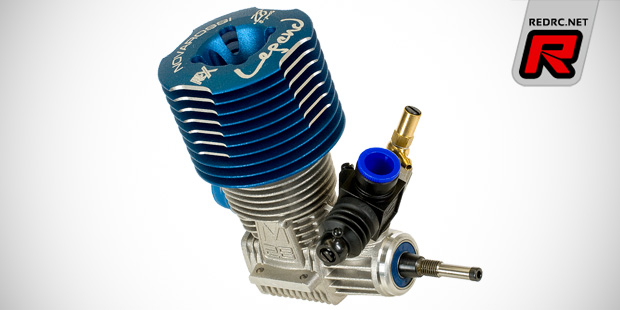 Novarossi introduce the Rex Legend.28-8 8-port truggy and monster truck nitro engine. The short stroke engine is based on the previously announced Legend.28 and it offers a newly designed liner for improved performance and RPM. The engine features a 14mm turbo crankshaft, 9mm composite carburettor and steel ball bearings with a ceramic bearing version also being available. The 4.66cc engine is coming in a standard, recoil pull starter and rotostart version to make it usable for a range of applications including RTR monster trucks.
Click here to view the other starter variants
Wednesday, April 1, 2015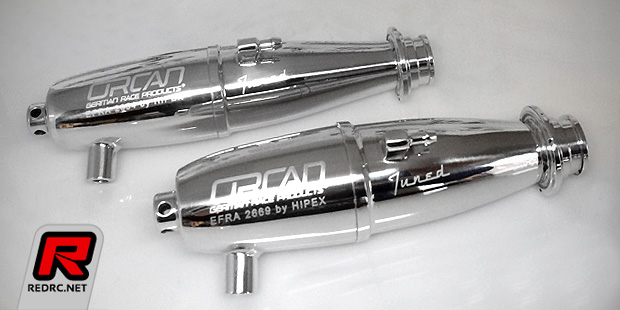 New from German brand Orcan come EFRA 2654 and EFRA 2669 pipes in a special "Tuned" variant. They offer an extremely thin wall thickness for maximised efficiency and extreme top RPM. Both include Orcan's universal OA26C+ muffler that is the best all-round solution for most tracks. The more top-speed oriented AO26S+ and the more torquey OA26M+ manifold are available separately.
Source: Orcan [orcan.de]
Friday, March 27, 2015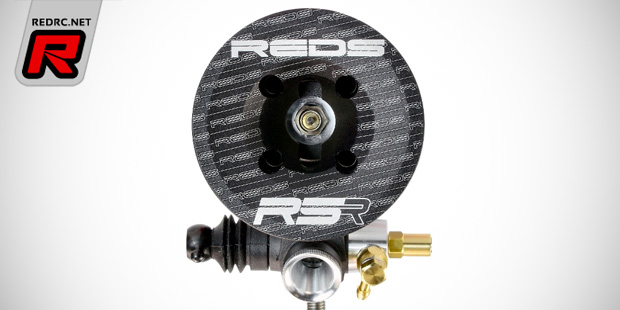 The new Reds Racing R5R Racer V2.0 engine has been provided with Mario Rossi's new invention, the new HCX carburettor, like the whole Reds Racing off-road range. The engine is designed with improved fuel efficiency, performance and reliability in mind and it is suitable for both buggy and truggy racing. The engine is tuned by Mario Rossi which guarantees the same performance as a Pro engine at reasonable a price and before leaving the factory each engine is hand inspected and compression checked by Mario Rossi to ensure maximised performance.
Click here to view the features and more photos
Friday, March 20, 2015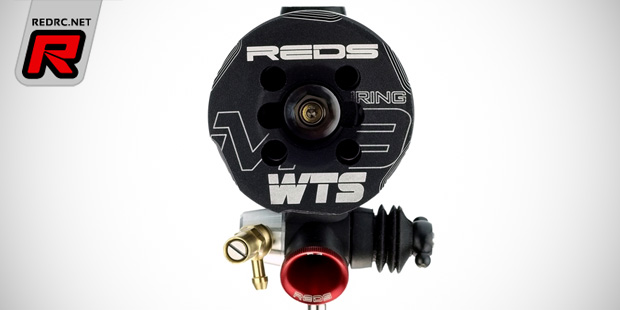 Reds Racing have released their new M3 World Touring S, a 2.1cc engine for the 1/10th 200mm Sedan class. The new engine offers the most advanced technologies to get the best performance and reliability. The WTS is of a new extra long stroke design which guarantees extreme torque and high output power for exceptional power at low to medium RPM for a greater acceleration. Another feature is the all-new 7mm front crankshaft and bearing, made on purpose to guarantee higher stiffness and better performance. Furthermore, the WTS features a stiffer crankcase and a new lightweight cooling system. The engine is also meant to be one of the lightest in its category thanks to a redesigned cooling head and due to a new combustion chamber and back-plate design. The M3 WTS is hand-tuned by Mario Rossi and comes with a silicone-filled, balanced and tuned crankshaft and before leaving the factory each engine is hand inspected and compression checked by Mario Rossi for maximised performance. On top of that there are also already broken-in engines available.
Click here to view more photos
Thursday, March 19, 2015