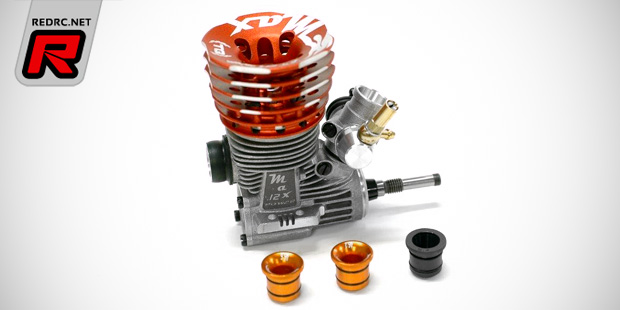 Max Power have introduced their new RP3.5 TQ-S .12 nitro on-road engine. Used at this year's EFRA 200mm Euros to take the TQ and the vice-championship the 3-channel engine offers an improved timing for fast acceleration and optimised speed and fuel consumption. Furthermore the TQ-S comes with a new CNC-machined piston, a silicone-filled and lightweight crankshaft as well as extra strong USA-made ceramic bearings.
Wednesday, September 16, 2015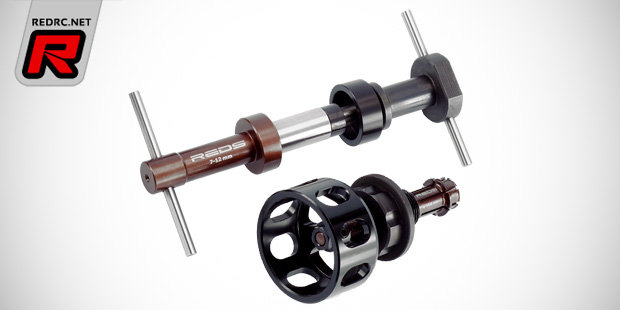 Coming soon from Reds Racing are two engine bearing tool sets. Available in two sizes for 7-14mm and 7-12mm bearings the tools allow for easy removal and installation without harming the ball races or the crank case.
Source: Reds Racing [reds-racing.com]
Friday, September 11, 2015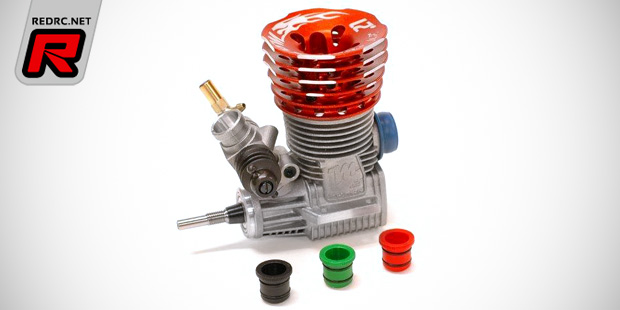 Max Power have a new 3.5cc nitro on-road engine available in the form of the RP9.S. This latest version of the engine was used at the European Championships in Ettlingen and it features a 9-port design, new shaft timing and a newly designed back plate. Other parts included are an easy-to-tune carburettor as well as different venturi inserts to fine-tune power and fuel consumption.
Thursday, September 10, 2015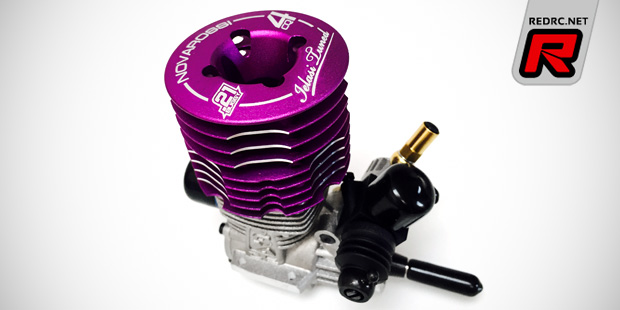 Ielasi Tuned have introduced the IDT.21-4CQ 4-port "square" engine. The company's most powerful off-road engine so far is designed to offer great power at both low and high RPM while the 4-port setup makes for a linear power output and low fuel consumption. The engine comes with a R7 conrod which is machined from light aluminium and ultrasonic-checked for improved reliability. Other features include a selected and matched piston/liner assembly for best possible compression and durability while the carburettor used is a reverse-type Novarossi offering to provide high idle stability, precise tuning and higher mid to top range power. The package is rounded out by a new cooling head with etched Ielasi Tuned logo.
Thursday, September 3, 2015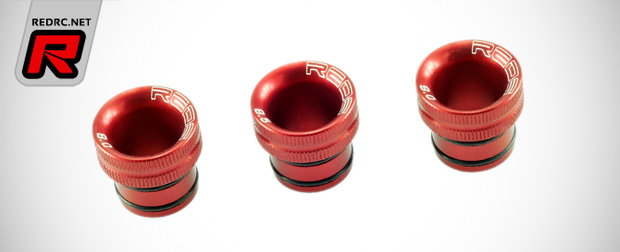 Reds Racing have released a set of new venturi inserts for the 3.5cc on-road "M" series engines. The new parts are available in 8.0, 8.5 and 9.0mm inner diameter and they offer a higher torque while leaving mid and top range power fuel consumption unchanged. The inserts are suitable for all "M" range on-road engines and they have been developed in cooperation with factory team drivers such as John Ermen and they have been used with great success at the recent 1/8 European Championship in Ettlingen.
Source: Reds Racing [reds-racing.com]
Thursday, September 3, 2015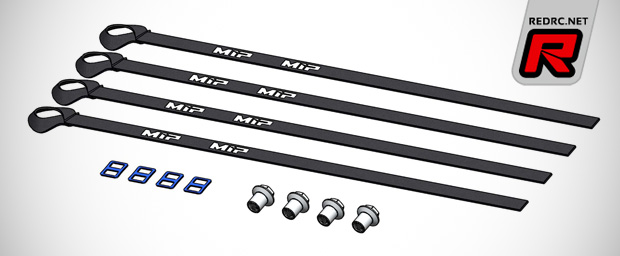 New from MIP and made for large scale off-road vehicles such as the Losi 5ive-T are a limiter strap set and a header gasket. Starting with the suspension limiter straps, the set offers scale looks, functionality, and adjustability. Their main purpose is to limit the overall extension of the shock as to prevent it from overextending and doing damage to the piston, eyelet, rod end, and shock retainer. There are also many secondary benefits of these straps including not bending the arm at the droop screw pivot point, keeping the arms and chassis in better condition, and the droop set correctly on both sides. Included in the set are four limiter straps, limiter strap buckles and strap mounts.
Click here to continue reading
Sunday, August 30, 2015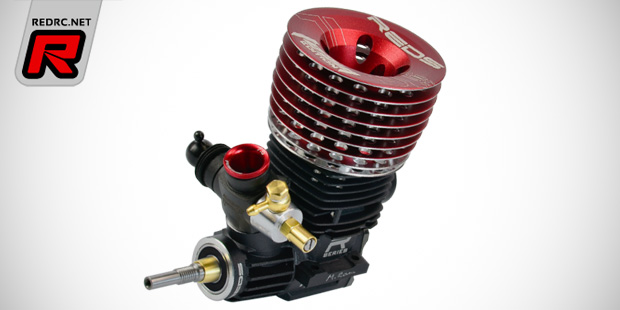 Available now from Reds Racing is a dedicated nitro engine range for 1/8th GT vehicles. Built using the same crankcase and crankshaft as Reds' 1/8th R line engines, the new GT range features a class specific timing, and a 5-port liner and 7mm venturi insert to comply with the classes' engine regulations. Available are two versions; the R5 Racer GT and R5T Team Edition GT. The Team Edition engine features a HCX horizontal carburettor, a silicon filled, balanced and tuned crankshaft, a RDC hard coating back plate, a sleeve with five inlet ports and exhaust port with booster as well as a high performance Japan-made front ball bearing and a Swiss-made ceramic rear  bearing.
Click here to continue reading
Friday, August 28, 2015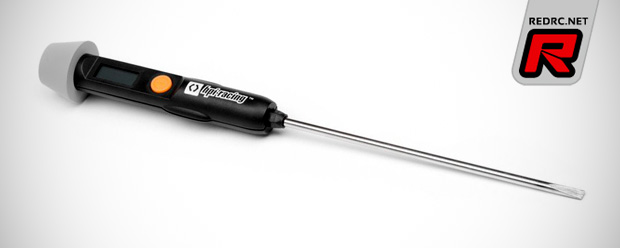 The HPI Racing Pro-Series Temp Driver is a combined infra-red temperature gauge and a flat blade screw driver to adjust the needles of nitro engine carburettors. No longer multiple tools are needed trackside or while bashing to obtain perfect engine tuning. The tool allows to check the temperature of any nitro engine properly as the plug obtains the correct temperature reading, while the flat blade driver helps to fine-tune all carburettor needles. The tool is supplied in a metal tin and it can also be used by electric drivers wanting to keep an eye on motor, speedo, battery or tyre temperatures.
Click here to view the specifications and more photos
Monday, August 3, 2015