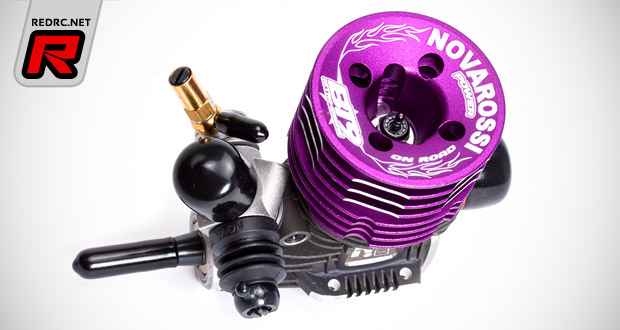 Mugen have announced the latest addition to their Beat engine line with the release of the BT9 .21 onroad engine. This 9 port Novarossi engine features a 14.5mm tuned crankshaft and ceramic main bearing and is based on the Keep-On engine from the Italian manufacturer.
View more images of the BT9 here
Tuesday, August 12, 2014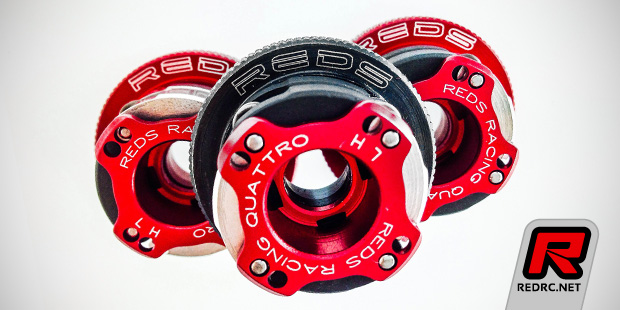 Reds Racing have a steel flywheel for the Quattro off-road clutch system available. The flywheel has been specifically developed to provide smoother acceleration out of the corner while improving handling on rough and loose conditions for more consistent lap times. Furthermore the flywheel slightly increases fuel mileage and it makes for a more consistent idle and thus easier carburettor tuning.
Source: Reds Racing [redsracing.it]
Tuesday, August 5, 2014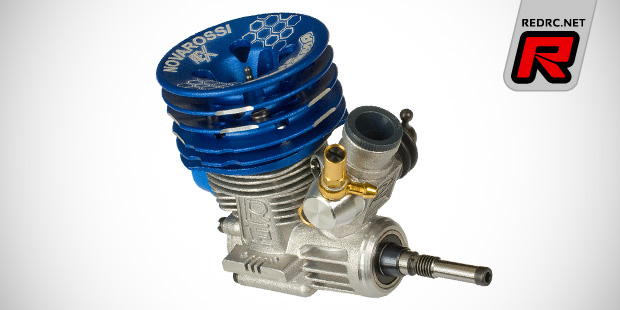 Novarossi introduce the Rex Prisma.12 nitro on-road engine for 1/10th on-road applications. The 3-port 2.1cc engine builds around a high-quality crankcase and features an EFRA/IFMAR-legal liner and piston, a lightened crankshaft, a super-strong conrod and a lightened Evolution 2 cooling head with milled out sections for improved airflow and lowest possible weight. The long stroke engine is available with standard steel or high-precision ceramic ball bearings.
Click here to view the specifications and more photos
Friday, August 1, 2014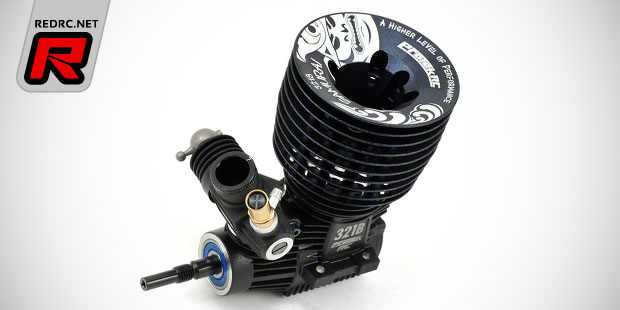 ProTek R/C's all-new 321B "Samurai" off-road 3-Port engine offers a short-stroke design, turbo head, rear ceramic bearing and an easy-to-tune carburettor with elliptical venturi insert. Other features include a black-coated crankcase and an ABC piston and cylinder. The handcrafted engine has been built by a world-renown Japanese engine manufacturer, to the specs of A Main's top pro drivers.
Click here to view the features, specifications and more photos
Wednesday, July 23, 2014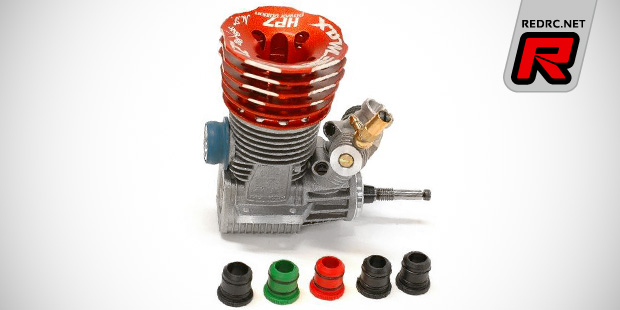 Following the recent release of the 28T truggy off-rad engine Max Power also have a new high-performance on-road engine available in the form of the HP7. The 7-port engine builds around a high-quality crankcase, features a CNC-machined high-silicium aluminium piston and an R7 conrod together with an aluminium carburettor. The 14mm double tungsten balanced crank shaft is tuned and lightened for optimised performance. In combination the engine is tuned for the highest possible performance while offering exceptional fuel mileage at the same time.
Click here to view more photos
Thursday, June 26, 2014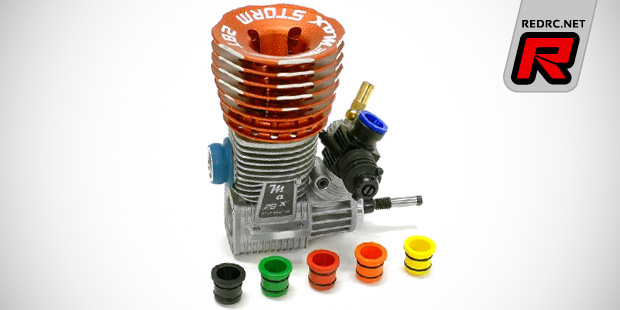 Max Power have a new .28 big block nitro truggy engine available in the form of the Storm 28T. Offering a displacement of 4.66cc the 5-port short stroke engine is designed to offer a good amount of torque to cope with the somewhat heavy trucks. A 14mm turbo-style crankshaft runs in high-quality steel ball bearings and the composite material 9mm slide carburettor can be equipped with different diameter venturi inserts. The package is rounded out by a  tall yet lightweight cooling head that allows for improved engine cooling even with truck bodyshells fitted.
Click here to view the specifications and more photos
Tuesday, June 24, 2014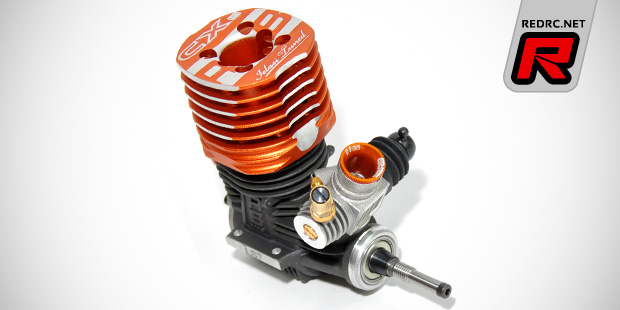 French company RB introduce three new Ielasi Tuned nitro on-road engines. First up is the CXR SLS9 Circuit super long stroke 9-port .21 engine for 1/8th on-road. The engine is hand-machined by the Italian World Champion and it offers improved fuel flow thanks to tuned sleeve ports and crankshaft diagrams, improving the internal fluid-dynamics to obtain the maximum possible performance. The engines are hand tuned/assembled and checked one by one.
Click here to continue reading
Friday, June 20, 2014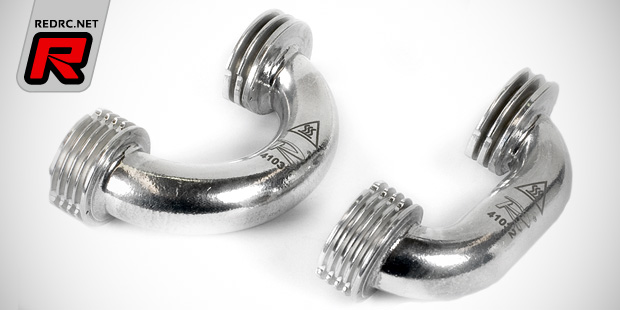 Italian company Novarossi introduce two new conical manifolds for 1/8th off-road and GT cars. The new 41031 Buggy and Truggy manifold is based on the 41021 part while the 41032, based off the shorter 41019, is ideal for GT, Buggy and Truggy models. The new conical shape will improve power at low to medium revs meaning they are especially aimed towards the use on small to medium sized tracks.
Source: Novarossi [novarossi.it]
Wednesday, June 18, 2014