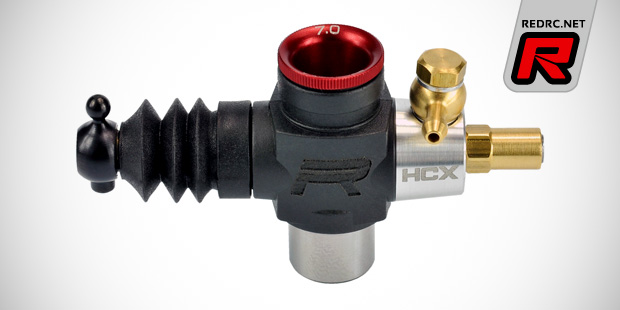 Seen for the first time during the recent IFMAR 1/8th Gas Buggy Worlds, Reds Racing now officially introduce the HCX horizontal carburettor. Featuring a differently positioned top end needle than found on conventional carbs, the main needle on the HCX is placed horizontally for easier access, improved idle stability, a more precise tuning and higher mod and top end power. The new carburettor is usable with all Reds Racing off-road engines such as the R5R, R5T Team Edition and R7 Evoke.
Click here to view more photos
Tuesday, October 14, 2014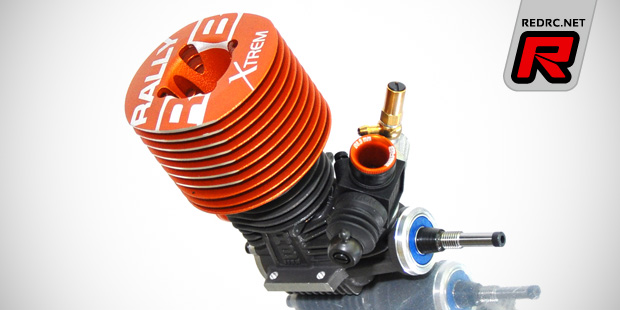 For the expanding 1/8th scale rally game market French company RB introduce their Rally Xtrem engine. Based on the experience gained with the original Rally engine, RB focussed on an efficient power output on both ends of the RPM spectrum. The engine features a 7-port sleeve with MES and two extra lubrication holes, a machined, both hard wearing and lightweight piston, and a new, balanced 14.5mm turbo crankshaft with silicon inserts. The engine now also comes with a black coated crankcase and it is available separately or including a 2092 in-line exhaust set.
Click here to view the features and more photos
Wednesday, September 17, 2014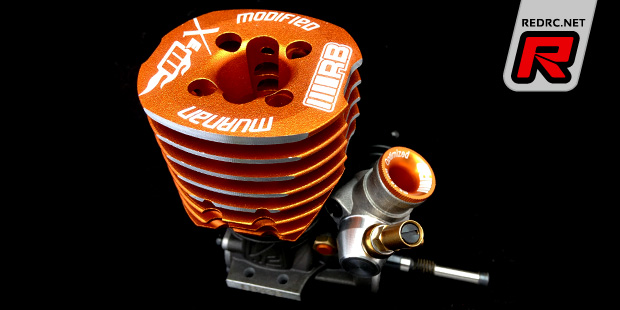 New from Murnan is the RBM3X .12 touring car engine which has undergone extensive design changes from the previous RBM3. The improved design allows a new level of performance to be achieved and the 3-port design is race legal around the world. The features include new port timing, a new cooling head and the engine is hand-tuned for improved power output.
Click here to view the features and specifications
Tuesday, September 16, 2014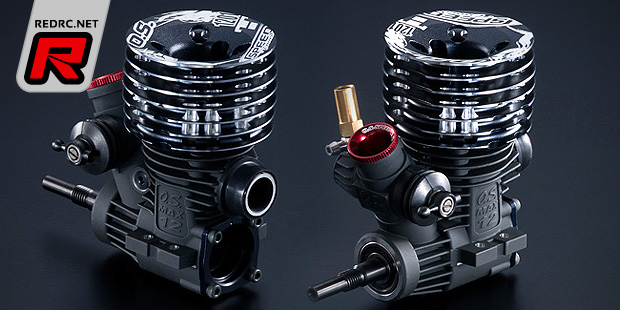 Following the Speed B2101 buggy engine O.S. also release first information a new Speed line engine for the 1/10th 200mm class. The T1201 uses the experience gained with the Speed 12XZ Spec.III engine and basically is a completely new design that features improved fuel efficiency and an optimised torque curve. Furthermore the long stroke engine comes with an improved carburettor and a new low centre of gravity cooling head. The engine is set for a release in October.
Source: O.S. Engine [os-engines.co.jp]
Sunday, September 14, 2014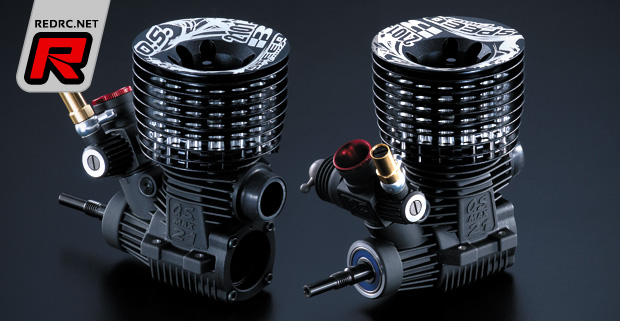 Japanese company O.S. introduce their latest competition buggy engine in the form of the B2101. Based on the experience gained with the 21XZ series the square bore/stroke engine is of a new design that allows for a more controllable bottom to mid range power, resulting in improved vehicle control. The B2101 makes use of a new crankshaft that comes with a special coating and it is tungsten balanced while a redesigned cooling head lowers the centre of gravity. The motor will not replace O.S.'s Speed 21XZ-B Spec.II as this will still be available for all drivers who seek the ultimate in bottom end power. The B2101 is set for an October release following the World Championships in Sicily.
Source: O.S. Engine [os-engines.co.jp]
Friday, September 12, 2014

Novarossi announce the release of a new 4-shoe clutch system for 1/8th off-road buggies. The clutch is of a completely tuneable design using different spring and shoe combinations, with the springs being available in three different hardnesses while the clutch shoes come made from aluminium and controlled friction CFM material. The clutch is meant to reduce fuel consumption and improve traction at the same time while making for a more efficient power delivery.
Source: Novarossi [novarossi.it]
Thursday, September 11, 2014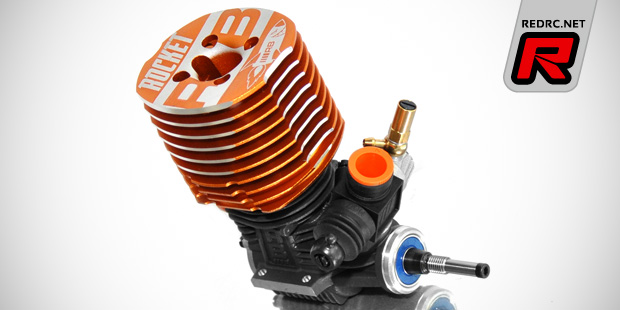 RB's new .21 Rocket engine is the follow-up model of the long-running and now sold out Blast line of engines. The limited edition piece is of a long stroke design, it offers a 14.5mm lightened and balanced turbo crankshaft, a 7-port multi-exhaust liner, a lightweight piston and a strong competition conrod. The composite slide carburettor comes with three 6mm to 8mm venturi inserts and the black-coated crankcase is equipped with a 14.5mm high-speed bearing and topped by a new 60mm orange anodised and laser-engraved cooling head. The engine is available separately or including an EFRA 2097 in-line pipe and manifold set.
Click here to view the features and more photos
Thursday, September 11, 2014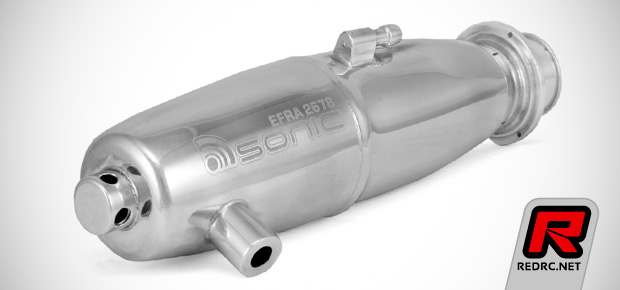 Sonic introduce the new EFRA #2678 exhaust pipe for .12 nitro on-road engines. Developed in cooperation with various top-drivers and successfully used by Patrick Schäfer at the Euros A and German championships, the latest Sonic pipe lowers the fuel-consumption for increased runtime while keeping a good balance of bottom end power and maximum RPM. The pipe is EFRA legal and available from now as pipe only or as a complete set including manifold, springs and silicon gasket.
Source: Sonic Engines [sonic-engines.com]
Wednesday, September 10, 2014