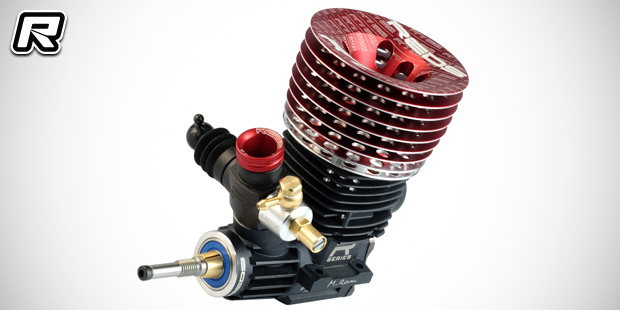 Reds Racing have announced the release of the new R7 Evoke V3.0 Mario Rossi tuned .21 off-road engine. The engine represents the company's latest high performance offering and it was designed with improved fuel efficiency, performance and reliability in mind. Like the previous lineup, the R7 Evoke is specially aimed at the use on low grip and narrow circuits where the smoother torque curve of the engine can give an advantage. New to the 7-port long-stroke engine is a new combustion camber sealing that helps to keep dirt away from the redesigned internals. Also new are the lightweight crankcase and cooling head, all adding to a lower centre of gravity engine while the tuned crankshaft, made from special carbon steel, comes double balanced and silicone-filled for maximised engine performance. Part of the package is also the Diamond backplate with a special anti-friction hard-coating that reduces the conrod-backplate friction for improved engine efficiency and performance. Rounding out the hand-made, hand-tuned and hand-assembled V3.0 engine are a high-quality, Japanese-made steel front and Swiss-made steel-ceramic rear bearing.
View the features and more images here
Thursday, February 11, 2016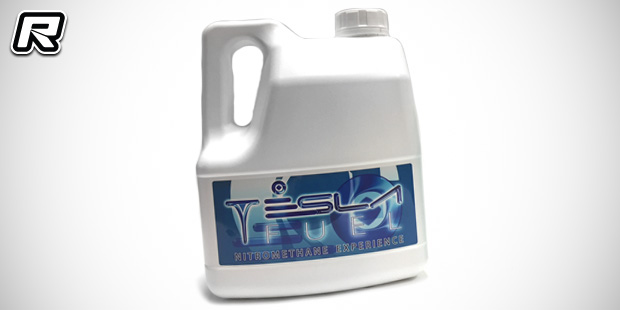 Tesla have introduced their new line of competition fuel that was developed in cooperation with Runner Time. Available in on-road and off-road specific blends with 16 percent or 25 percent nitro the fuel comes in 4 litre cans with child protection caps.
Source: Capricorn [capricornrc.com]
Wednesday, February 10, 2016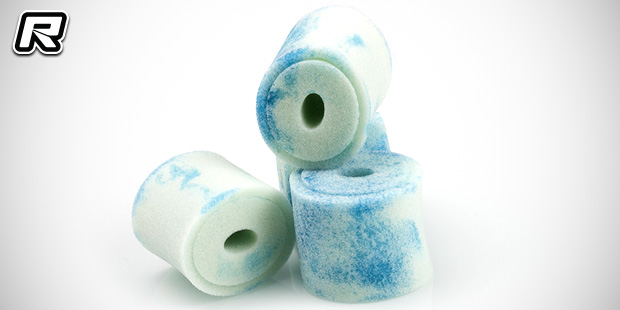 Flash Point have new pre-oiled air filters for a range of off-road vehicles as well as .21 exhaust gaskets available. Starting with the air filters, they come in packs of four and in a specified Mugen or a general variant with the latter being usable with 8ight, RC8B3 and D815 vehicles. The 2-stage filters come pre-oiled and they allow for exceptional airflow and maximum engine protection. Also new are the high temperature .21 exhaust gaskets that can be used where the tuned pipe manifold attaches to the rear of the engine. The gasket is also good for tuned pipe exhaust systems to seal the connection between the pipe and the manifold.
Monday, February 8, 2016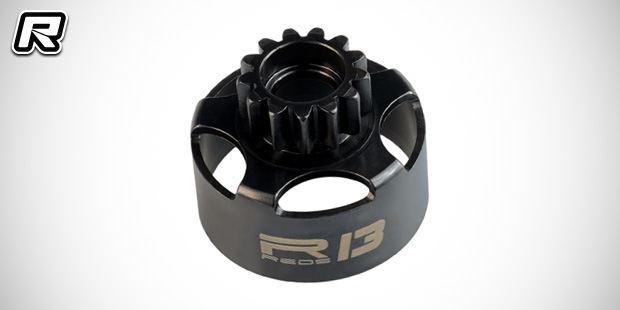 Reds Racing have introduced the Durabell 1/8th off-road competition clutch bell. Made of high quality steel and sporting a special coating treatment the teeth last longer compared to standard clutch bells, making for greater consistency and reliability. A special vented design also guarantees lower temperatures and improved clutch shoe engagement for a longer life of both the bell and clutch shoes. The Durabell is available in 13 and 14 teeth version only and it is suitable for Kyosho, Mugen, JQ, Xray, Associated, Hot Bodies, Serpent, and Xray but it does not replace Reds Racing's standard 13 and 14 teeth clutch bells.
Source: Reds Racing [reds-racing.com]
Friday, February 5, 2016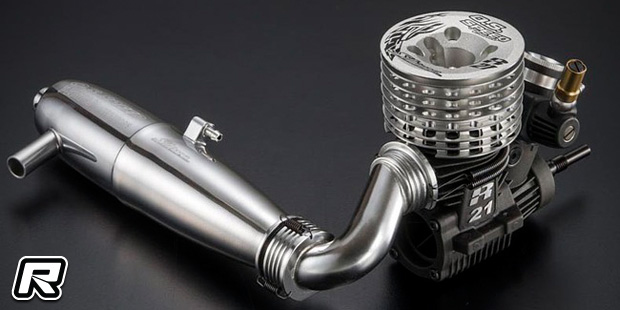 O.S. Engine have introduced the Speed R21 Shimo Edition 1/8th competition on-road and Max-12TG Ver.III intermediate-level engines. Starting with the Speed R21 Shimo Edition, the limited edition engine package was issued to celebrate the runner-up finish of Takaaki Shimo at the 2015 IFMAR 1/8th On-road World Championships in Brazil. The R21 Shimo Edition meets the exact same specifications as Takaaki's competition engine with an 8.0mm silver venturi insert, special 2x 0.1mm and 1x 0.15mm head gasket shimming, a special carburettor spacer to increase mid-range torque as well as a steel rear bearing that Takaaki prefers when running the carburettor spacer. The engine furthermore features a special design crankcase with silver logo as well as a special cooling head of silver colour and with an updated design. Included with the engine comes a hand-made T2080SC exhaust.
Thursday, January 28, 2016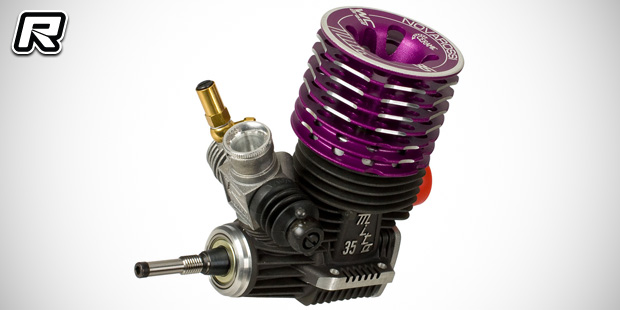 Novarossi have two new nitro engines available in the form of the Mito 35 World Champion and the P5 XLT 16. Starting with the Mito 35 World Champion, the engine offers the same configuration as used by 2015 IFMAR 1/8th On-road World Champion Simon Kurzbuch. The 9-port long stroke engine features dual ceramic bearings and it comes including the #41016 manifold, the #51010 tuned pipe, a C8TGFB glowplug and an INS-Box set. The WC edition engine is also available as hybrid and steel bearing variants.
Thursday, January 28, 2016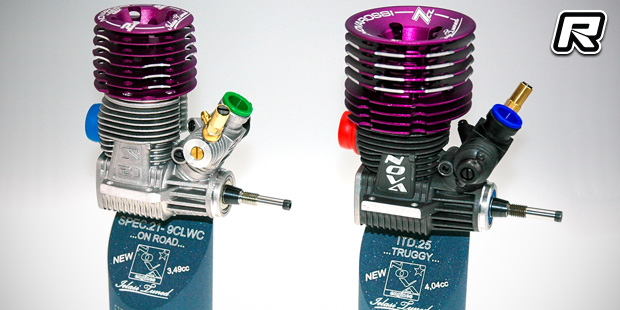 Ielasi Tuned have two new Novarossi-based nitro engines available for 1/8th on-road and truggy applications. Starting with the .21-9CL WC Edition, the 9-port long stroke on-road engine was used by Daniele Ielasi at the 2015 IFMAR World Championships in Brazil and it features a ceramic main bearing and a redesigned cooling head. The special edition engine was modified by hand to ensure the highest possible performance. The second new engine is the .25-7CL long stroke 7-port truggy engine. The power mill offers a displacement of 4.04cc and like the on-road engine it is hand-tuned by Daniele himself to extract as much performance as possible. Both engines are on show at this week's Nuremberg International Toy Fair and they will become available shorty after.
Source: Ielasi Tuned [ielasituned.com]
Wednesday, January 27, 2016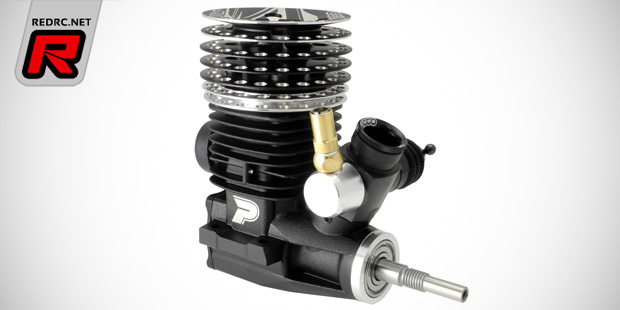 Italian company Picco introduced their new Torque .21 EM-Otto CER nitro on-road engine. Based on the EMX-WC, the engine was specially designed for 16 percent nitro fuel and it features an all-new crankcase with a new carburettor position that is 5mm lower than standard for increased mileage, power and RPM. Additionally the engine features a new 8-port sleeve for improved top speed as well as a CNC-machined Billet piston, a knife edged conrod, a balanced 14mm Turbo crankshaft with silicone insert and a 14mm Swiss-made ceramic main bearing. The package is rounded out by a super-lightweight cooling head and a set of 8mm and 9mm venturi inserts.
View the specifications, features and more images here
Friday, January 15, 2016