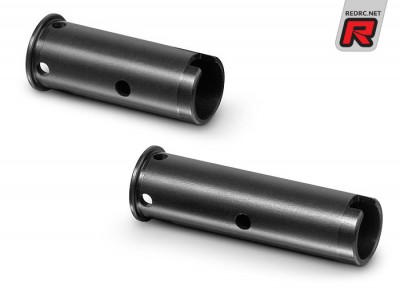 Xray got in touch to tell us about the CNC-machined CVD drive axles for their RX8 1/8 scale on-road chassis. Designed and produced for high-competition racing they are made from premium lightweight Swiss 7075 T6 aluminium, hard coated and machined to reduce weight without sacrificing strength.
Click here to view the mounted parts
Tuesday, June 28, 2011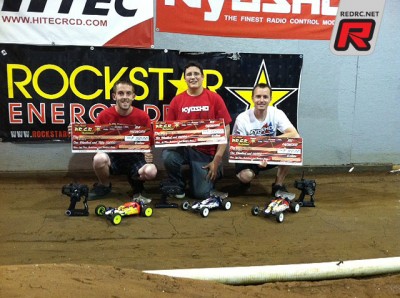 The 2nd Annual PRCR Invitational was held at Portland R/C Raceway in Clackamas, Oregon this past weekend. This is the home track for Kyosho America/Team Orion USA team manager Joe Pillars and most of the pacific north-west top drivers were all in attendance for this event. The classes Raced where Stock Buggy and Short Course, Super Stock Truck, Modified 4WD Buggy, Short Course and 4×4 Short Course together with and Invitational 2WD Modified Buggy class. The biggest class of the event was Invitational 2WD Modified Buggy. All eight rounds of racing were set-up completely random. Four rounds of heads up racing on Saturday and four rounds of heads up racing on Sunday. Each driver would be allowed two throw outs and then use their six best points. At the end of the event, if two drivers were tied on points, then the tie-breaker would first go by the number of 1st place finishes, then to 2nd place finishes, and so on. Then if they are still tied, the second tie-breaker would then go to the fastest 2 times added together by each driver.
Tuesday, June 28, 2011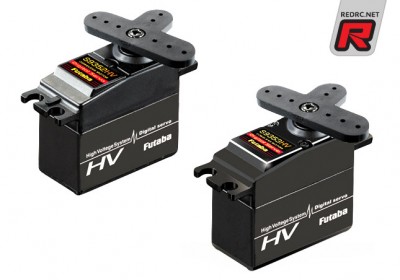 Futaba Japan released first information on special 1/8 scale GP servos. The standard size items are designed for the use with unregulated 6.6V LiFe or 7.4V LiPo receiver battery packs when combined with a high voltage capable receiver. The S9352HV (0.06s/22.0kg-cm) and S9353HV (0.06s/22.0kg-cm) sport dimensions of 40.5×21.0×37.4mm and weight 72g or 77g respectively. Both servos feature titanium gears and, from what we understand, the S9353HV also a full-aluminium casing.
Source: Futaba [rc.futaba.co.jp]
Monday, June 27, 2011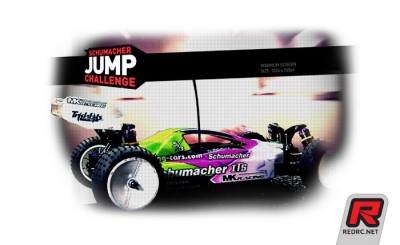 Schumacher Racing got in touch to tell us about a browser game their new Cat SX3 buggy is participating in. The company has teamed up with Northamptonshire Enterprise, Moto Arena and Kinetic Creative Marketing to bring you this free and fun game, with a chance to win some fabulous prizes. The game will also be promoted at the British F1 Grand Prix in July at Silverstone, Northamptonshire. Give it a try by clicking here and get yourself up that leader board.
Source: Schumacher [racingcars.com]
Monday, June 27, 2011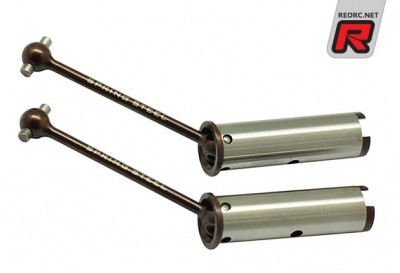 Arrowmax release more parts for Xray's RX8 1/8 scale on-road chassis. The rear universal joint set is CNC-machined from high-quality spring steel and therefore strong and durable plus they enhance the performance of the car compared to kit's standard dog bone drive shafts.
Source: Free Max [freemaxmp.com]
Monday, June 27, 2011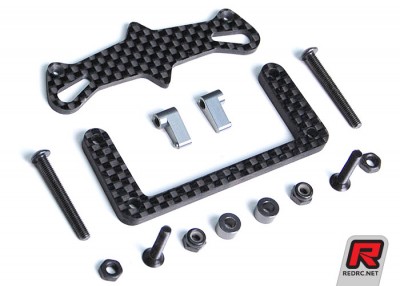 Coming soon from Exotek is the carbon fibre battery strap set for Team Losi Racing's 22 off-road buggy. Replacing the original Velcro straps with a rigid and easy to use solution, the set contains a front and upper carbon fibre strap as well as alloy locking tabs that allow for the quick release of the upper strap. The set includes all needed hardware and fasteners and is usable with both standard and the new short lenght LiPo packs.
Sunday, June 26, 2011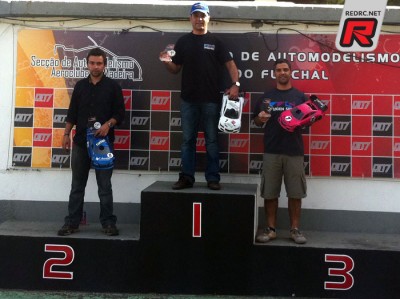 The third round of the Portuguese 1/10 scale 200mm nitro regionals was held at the Circuito Automodelismo do Funchal. In the main final the hot ambient temperatures meant that the engines would make five minutes on a tank of fuel and therefore extra pit stops were needed for refuelling. Also the track temperatures of 65 degrees Celsius let tire wear became an issue. Serpent driver Paulo Rodrigues started from pole position followed by Mugen drivers Hugo Exposto and Rui Cortez. Luis Cortez, the current champion and championship leader had fuel problems in the half final and started from fouth position. In the opening stage of the race Luis Cortez took the lead followed by Hugo Exposto and Paulo Rodrigues. The top 3 were setting the race pace but half way into the race Hugo Exposto came in trouble due a broken front belt forcing him to quit. At the end Luis Cortez won the race for the third time this season, with Paulo Rodrigues in second and Rui Cortez in third position.
Click here to view the final results
Sunday, June 26, 2011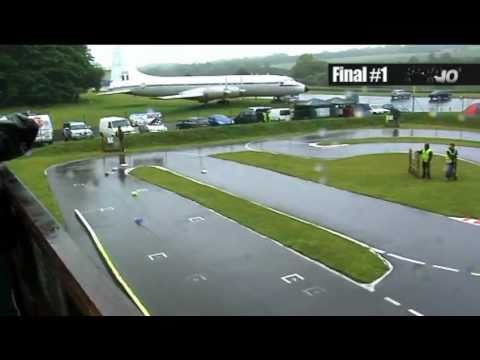 RC Racing TV's comprehensive video report from Round 2 of the BRCA Touring Car nationals is online now. There has been a slight delay in publishing due to some rules clarification which effected the overall result as originally issued after the event on the 12th of June. So to find out the actual results and see just how wet things really were check out the video.
Saturday, June 25, 2011