RC Madness in Enfield, CT is the designated host for the annual Short Course Nationals. The 3rd annual event brought out many of the best drivers in the East along with drivers coming in from as far as Arizona and Washington. Changing conditions were a major factor because of Hurricane Irene traveling up the east coast of the United States. Friday's open practice session was in clear weather as drivers tuned their Short Course trucks to the track's conditions.
Continue reading the report here
Friday, September 2, 2011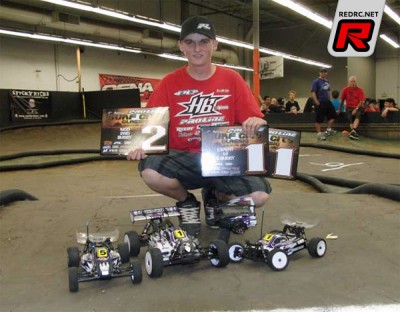 Last weekend Ty Tessmann attended the Surf City Classic race in southern California and was entered in invite 2wd, invite 4wd and invite 1/8 electric buggy. The Tessmann team sent us this report. Practice went very well for Ty, we established a good baseline setup for all three cars and felt confident going into qualifying on Saturday. Overnight the track dried out so by Saturday morning the locals determined that slicks would be the best tire to run, though traction came up very quickly throwing a bit of a twist into things. First up for Ty was the 2wd invite class, even though Ty's car wasn't quite perfect he qualified a respectable 3rd in the first round, he TQ'd the first round of invite 4wd and TQ'd the first round of invite 1/8 electric. It was obvious though that our setups needed to be changed, the traction was much higher than it had been the day before during practice. Every round we made setup changes to the car to keep him on pace. In 2wd we struggled with setup but Ty managed to qualify 5th overall, in 4wd Ty TQ'd every round putting him on the pole for the main Sunday, 1/8 electric went the same way with Ty tq'ing every round and starting on the pole.
Continue reading the report here
Friday, September 2, 2011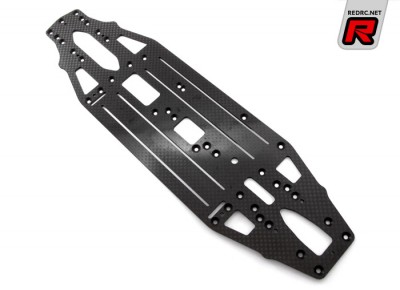 Zeppin Racing have released a number of new parts for the Xray T3 2011 beginning with this 2.2mm flex chassis. Designed for racers who needs to have more traction all around it features four long vertical slots along the chassis to increase flex while providing more surface to install electronics securely. The 88mm super narrow chassis aids cornering speed by avoiding scrubbing on the ground and makes the car easier to control on low traction surfaces. It is also 30 grams lighter than the original chassis. Also on offer is the new steering brace in black for those who run the steering servo in a horizontal position. Zeppin also have new 48 and 64 pitch spur gears for the Xray which are precision machined from a high tensile material for durability.
Friday, September 2, 2011

The 2012 Reedy International offroad Race of Champions will once again be held at West Coast R/C Raceway in La Mirada, California on January 26th – 29th. Entries open September 1st at Noon PST on www.RCSignup.com and with 200 spots for the open classes and 30 Invitational drivers, spaces are limited. The event continues its traditional 2wd Open and 4wd Open class along with the Invitational 2wd/4wd format. To allow everyone an opportunity to be a part of this historic event, a lottery drawing will be conducted on October 21st with the first 200 open class entries selected securing a place in the event. Entry fees are due for the selected entries and Invitational drivers by November 20th.
More information can be found here
Thursday, September 1, 2011
Venom Factory Pilot, Jesse Munn, put on a show with his Gambler SC Truck at the Great Snake Shootout in Lewiston, ID by taking TQ and the win in Pro Modified SC after the Triple A Mains against some stiff competition. Munn battled it out with factory pilots from Associated and Kyosho. Local driver Pat Rode piloted his Gambler SC Truck, powered by Venom batteries, to the win in the Sportsman SC class.
Source: Venom [venom-group.com]
Thursday, September 1, 2011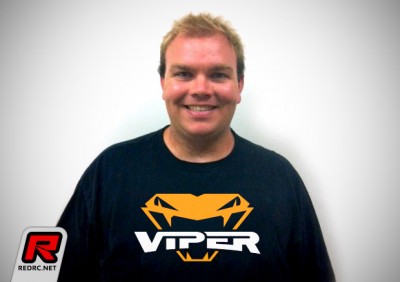 Viper R/C Solutions have announced that Billy Fischer will assume team manager responsibilities for Team Viper West Region. The Team Durango factory driver will be working closely with the product development team and drivers of all different levels and with his professionalism and attention to detail will definitely be a tremendous asset to the company.
Source: Viper R/C [viper-rc.com]
Thursday, September 1, 2011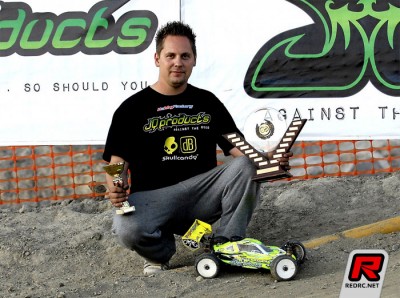 Last weekend the last two races of the 4-race Finnish National Championship series were held in Vantaa. Ari Heinonen (JQ/JQ) was able to secure the Championship win ahead of Teemu Leino (Xray/LRP) and Jarno Siltanen (Mugen/Ninja), by finishing 2nd in the 3rd race, and winning the final race on Sunday ahead of Teemu Leino. This means that JQ Products have won the championship 2 years in a row now, with Joseph Quagraine winning the championship last year with the pre-production car. JQ couldn't attend this year's race due to being in hospital with appendicitis.
Source: JQ [jq-products.com]
Thursday, September 1, 2011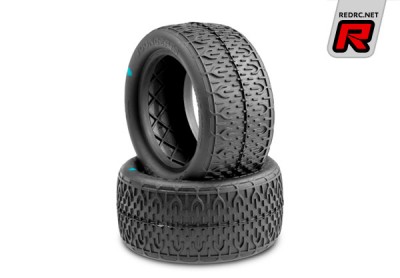 JConcepts have announced some updates to their range of 1/10th scale Bar Codes. The Bar Codes V1 front and rear tires are now available in Super soft green compound, while the rear Bar Codes V2 are now also available in orange compound for outdoor groove.
Source: JConcepts [jconcepts.net]
Thursday, September 1, 2011