As posted in the Nationals Guidelines regarding fuel classes ladder main system, ROAR has adopted the IFMAR style of ladder mains for the respective fuel on-road and fuel off-road classes. The qualifying procedures and seeding for the finals will follow the current IFMAR formats for each class.
Click here for further details
Saturday, April 17, 2010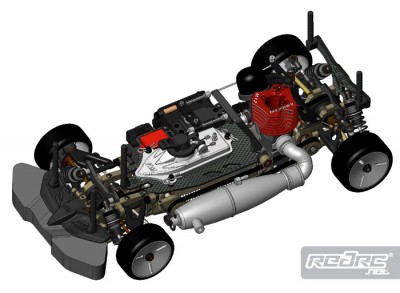 Having released details on their prototype H-K1 200mm chassis back in the beginning of February, KM Racing have made some big changes since then and will finally go into production. Refined from the previous version we covered, currently in its 4th revision, the latest car now features an extremely low radio tray and fuel tank to keep the centre of gravity as low as possible. Other changes compared to the previous prototype include the ability to adjust the wheelbase in both the front and rear, while the aluminum middle shaft bracket now features a mounting point for the exhaust mounting spring. We have been told to expect photos of this new car by the end of April.
Click here for more images of the car
Saturday, April 17, 2010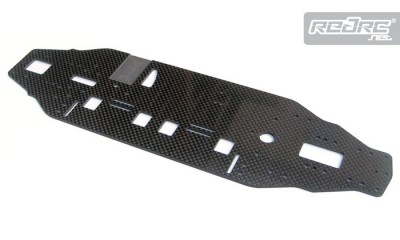 Following on from their previous release, the 416LP chassis, Smokem Racing has developed a LiPo specific chassis for the Xray T3. The 2.3mm thick chassis has been designed and thoroughly tested to give the best flex properties with unnecessary cell cutouts removed to deliver a design with balanced lateral flex. And with an overall width of only 94mm, scrubbing during hard cornering is minimized. The result is awesome corner speed and stability over a wide range of conditions. Two battery positions are provided so racers can choose where they want to position their LiPo's, resulting in a symmetrical and balanced chassis with no additional weights required. With both longitudinal and lateral battery tape slots, this chassis accepts all LiPo's, with or without humps, without additional retainers that may induce tweak.
Click here to see the chassis plate mounted
Saturday, April 17, 2010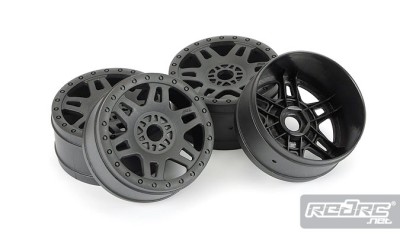 Short Course and 1:8 Buggy racing just got more aggressive and colorful with Pro-Line's Spilt Six wheels in black, white and yellow. Previously shown in teaser form, the Split Six design is the staple look of short course vehicles and now you can combine the performance option of Pro-Line's entire 1:8 tire line with these wheels and our 17mm adapters to significantly improve the performance of your SC truck. PL have also released their V2 blue molded inserts, perfect for when traction is in short supply and/or the surface gets bumpy. Made of high grade open cell material and designed with ribbing that matches Pro-Line tires like a glove, you will experience better balance and less sidewall flex than with any other molded foam insert on the market.
Saturday, April 17, 2010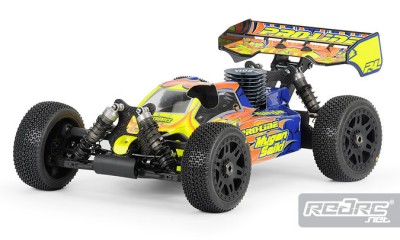 Pro-Line have announced that their controversial new Bull Dog shell is now available for the Mugen MBX-6 and Losi 8ight. Featuring an advanced forward cab design, it generates unmatched off-power steering, while the exposed cylinder head stabilizes engine temps and the flattened rear deck feeds the wing with clean air flow. Made from durable / genuine .040 Lexan, the shell is supplied with decal sheet, window mask and paint-then-peel overspray film. These new shells join the previously available versions for the Hot Bodies D8 and Associated RC8.
Click here for more images of the new body shells
Saturday, April 17, 2010
MIP have released a number of new option parts for the HPI Racing Blitz. First up is this ball differential kit, which replaces the stock gear diff with no modifications necessary. Made with a hardened high strength alloy, it has excellent wear resistance. MIP have also introduced their high strength hardened C-CVDs with new snap rings for even more confidence and reliability. Finally, MIP have released a hex adaptor kit, which allow the user to run 1/8th scale wheels on the Blitz. Made from 7075-T6 aluminium, it has been anodised for protection against oxidation. Kit comes with bearing journal spacers for front & rear.
Click here to see the other parts
Friday, April 16, 2010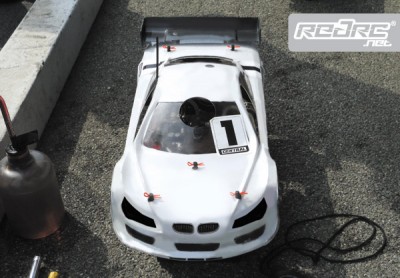 Central RC in Japan, makers of the East 200mm Civic, Lola 1/8th scale and other high performance shells, have released details on their latest project, the M3 shell. Developed by former Japanese National Champion Tadahiko Sahashi, the shell has already proved itself in its prototype stage, TQ'ing and winning the 2010 PGTC race as well as taking 3rd and 4th. Expect to see the M3 released soon.
UPDATE: Red RC reader Oregon, pointed us to this, showing the shell is currently being raced as an Audi.
Source: Central RC [centralrc.co.jp]
Friday, April 16, 2010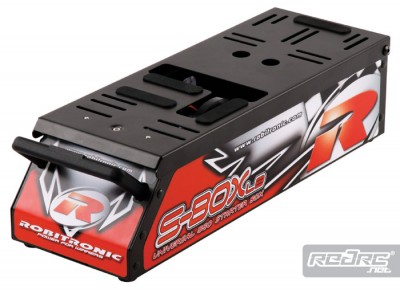 Seen for the first time back in February, Robitronic have released the S-BOX LB, their all new economically priced starter box. Suitable for on road as well as off road models no matter if they're 1/10th or 1/8th scale its fully customizable belt drive is suitable for both, longitudinally and laterally mounted engines. Powered by two 550 type motors, it can accept 2 x 7.2v/7.4v packs or a single 12v battery.
Friday, April 16, 2010