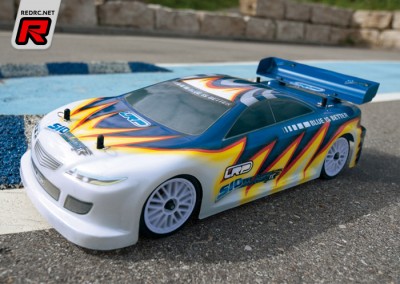 The LRP S10 Blast TC makes a perfect start into your racing career possible and with the possibility of upgrades, the car grows with your requirements and is designed for both beginners and racers. The S10 Blast TC comes with the already approved components of the S10 Blast Offroad line like CVDs up front, adjustable turnbuckles, anti-roll bars front and rear, Big-Bore shock absorbers, shaft drive train and even more first-class features. Compared to the S10 Offroad cars, the Blast TC comes with a single-part chassis and doesn't use a slipper. The car accepts all commercial 1/10 touring car bodies and wheels and many option parts are available so you can upgrade it with the Standard, Sport or Pro-Tuning Sets.
View more images of the car here
Saturday, January 1, 2011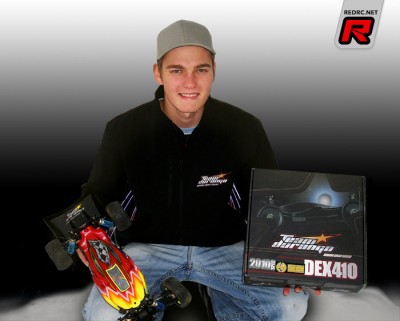 After 3 years of racing for different brands, most recently Yokomo, Jörn Neumann is going back to his roots. Jörn was one of the first drivers for Team Durango, and the most successful. At the age of 13 he won the 2004 Euros and in 2007 he made the A-main at the Worlds in Japan. From now on, with the support of Team Durango and Gerd Strenge, Jörn will race the DEX410 and the upcoming DEX210. His first race will be the Petit Race in the UK followed by the Reedy Invitational in the USA at the end of January.
Source: Durango [team-durango.com]
Friday, December 31, 2010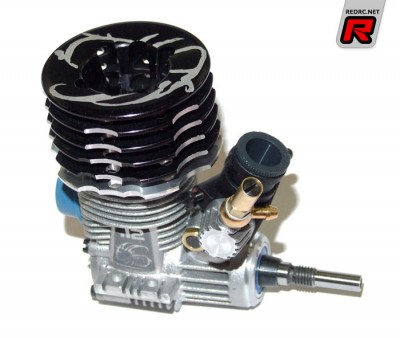 Capricorn have announced the 2011 version of their .12 touring car engine. The new version comes with a large head and underhead, optional on the WC edition engine, but which has been used by Martin Christensen to take victory at this year's Euros. The new additions allow for a higher running temperature and the use of a hot glow plug. Capricorn have also released this KEL850 treated Novarossi 2660 Muffler. This new treatment will replace the original hard coated version as it can be used on any kind of aluminium, not only ergal. This new ceramic-titanium treatment gives incredible hardness up to 65 Rockwell and results in higher durability and performance of the muffler as well as optimal resonance. Capricorn have also updated their website and all users that are subscribed before midnight tonight (CET) will be sent a discount coupon for their next order.
Friday, December 31, 2010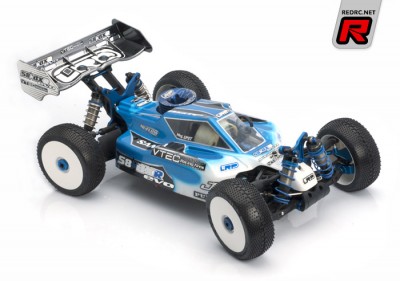 JConcepts have released this Punisher body shell for the LRP S8-BXR Evo buggy. The slight cab-forward treatment is amongst the most aggressive in class giving the Punisher top notch performance. Blended wing / body design gives additional down-force to the side-pods and windshield which increases drivability, corner speed and jump control. The rear base of the cab area represents the latest offering for 1/8th buggy racing featuring a super low profile design for increased engine cooling, air flow and escape.
Source: LRP [lrp.cc]
Friday, December 31, 2010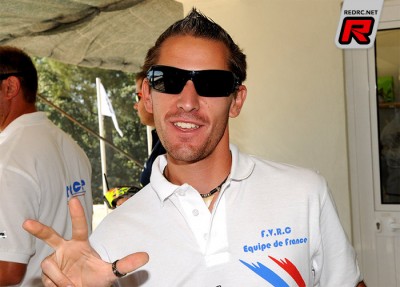 Triple European Champion Renaud Savoya has gotten in touch to tell us that he will not be renewing his contract with Mugen. Keeping tight lipped about his new sponsor, Renaud, who is currently based in the US working for RB Products, also informed us that he will not continue his driver/mechanic relationship with his father:
After 6 years driving with Mugen, I decided not to renew my contract with the Japanese factory. I'm really happy with all the great results we had together since 2005, being 3 times French Champ', 3 times Euro Champ' and 2 times World finalist. I want to thank all the Mugen Seiki Japan and Europe for their support. It's not without sadness to leave this team who always did all the possible for me. However, I'm really motivated with new challenges and looking forward to the future…More to come… Actually, for personal reasons, "Moustache" and I decided not to follow our "driver-mechanic" relationship. Starting in 1993, my dad has always been on my side to support me and pit for me. I can't be more thankful for everything he did for me. However, today, our geographical situation and our different goals forced us to stop working together. So I will continue racing on the highest scene on my side… The shark is ready to bite again…
Thursday, December 30, 2010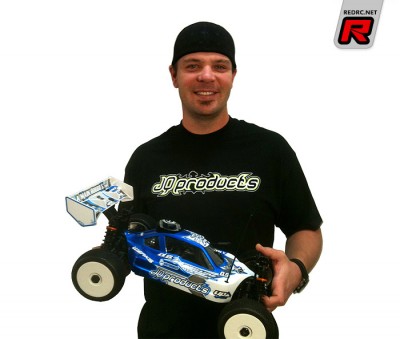 A Main Hobbies today announced that they have signed Chad Bradley to the 2011 A Main Hobbies Race Team. Chad's main sponsors will be A Main Hobbies and ProTek R/C and his chassis sponsor will be JQ Products. One of the most respected and liked drivers in the 1/8th Off Road buggy class, Chad Bradley was the 2001 ROAR 1/8 Buggy National Champion and has been at the top of the class since that win. In the upcoming 2011 race season Chad will be driving the JQ Products "THE Car", powered by O.S. Engines, ProTek R/C batteries and bearings, Airtronics radio and servos, Pro-Line tires, Werks fuel, and Upgrade R/C decals. For Chad's electric classes he will use Novak Electronics speed controls and motors in his Jammin SCRT-10 4WD Short Course Truck.
Source: A-Main Hobbies [amainhobbies.com]
Thursday, December 30, 2010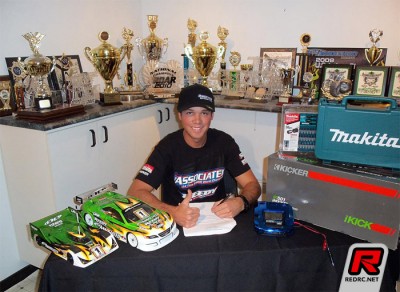 Keven Hébert has signed a 2 year extension to his contract to run Reedy LiPo batteries, Team Associated's TC6 & 12R5.1 and LRP brushless systems. Reedy department manager Rick Hohwart was excited to be able to continue working closely with Keven, saying, "Keven is not only a driver who can win races, but who has been instrumental in the development of the TC6 and 12R5.1 platforms. He is not only fast, but is always willing to help others with setups and questions concerning motor and ESC gearing and tuning, as well as battery care and maintenance. He is a great asset and an excellent representative of the Reedy brand." Keven was excited about the signing, saying:
Reedy, Team Associated and LRP have supported me for the last three years, which has allowed me to get where I am today. I am very happy to be with such a strong team for the next two years. I have made many friends at Reedy/Team Associated/LRP and I would like to thank them for giving me the opportunity to keep doing what I like the most.
Source: Reedy [reedypower.net]
Thursday, December 30, 2010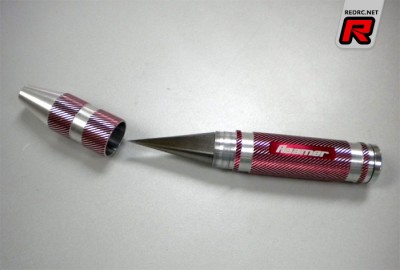 KM Racing have introduced this 17mm lexan body reamer to add to their line up of racing tools. Featuring a red anodised and machined finish for good grip and looks, it is supplied with a protective cover that is threaded to ensure it wont come off.
Source: KM Racing [km-rc.com]
Thursday, December 30, 2010