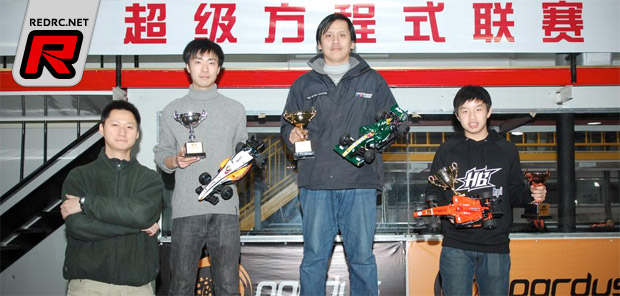 SGP1, the formula one r/c racing league in China completed its second round with over 23 teams and 53 drivers in attendance. Racing was exciting, with teams and drivers all trying to compete for points. The league was started two months ago with over 70 drivers signing up for the first season with 6 races planned. It is also now confirmed that Japan's F1RCGP will be holding their 2012 season 6th round race in Shanghai together with SGP1, making the coming event in early June one of the largest international F1 races to date.
Continue reading the report here
Friday, December 16, 2011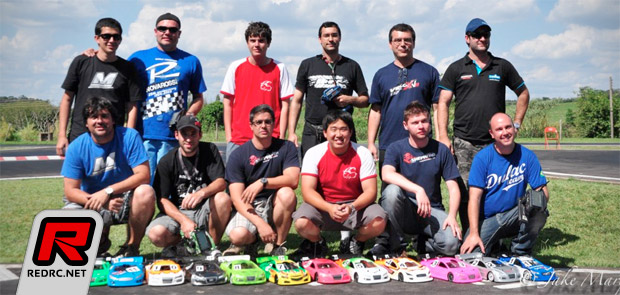 Official Shepherd / Max Power driver Eduardo Dulac took the TQ and won the 45 minutes final at this year South American Championship held in Brazil. Dulac's team mate Gabriel Britto (Shepherd / MaxPower) dominated Friday's first practice session, and was second in qualifying and also in the main final. The Argentine driver Guillermo San Martino (Xray / Novarossi) completed the drivers podium. Eduardo Dulac received the perpetual trophy from the hands of the Argentine driver Juan Pablo Golobic, champion of 2010.
Thanks to Guto Colvara for the report.
Friday, December 16, 2011
RPM have announced that their most popular wheel, the Revolver, is now available in a Short Course version (2.2" – 3.0"). RPM Revolver Short Course wheels are built tough, look great and have an all-new drive system that is built to withstand some serious power. The RPM 'Spline Drive' system is radically different than the standard hex drive. A hex is easy to machine and easy to manufacture, which is why it is so commonly used. However, splines are tougher and stronger, which is why they're used in full-sized driveline components. Additionally, our Spline Drive has almost twice the amount of drive surface area versus a standard 12mm hex adapter and over 2.5 times the thickness at the most critical drive point of the adapter, the point that, if it fails, a standard hex adapter will spin. RPM Revolver Short Course wheels are sold in pairs, spline drive adapters are included in each package, available in black or chrome and backed by their industry-leading breakage warranty for unsurpassed strength and durability.
Source: RPM [rpmrcproducts.com]
Thursday, December 15, 2011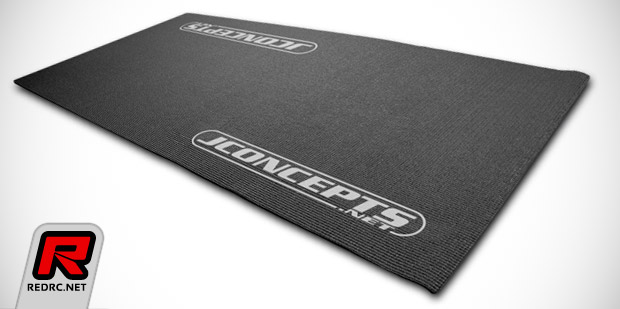 Making your pit area clean and professional looking has never been easier with the textured, soft and durable design from the detailed oriented crew at JConcepts. Quickly roll or unroll to set-up or tear-down the pit area, the JConcepts pit mat (48" x 24") is versatile enough for the racer always on the go.
Source: JConcepts [jconcepts.net]
Thursday, December 15, 2011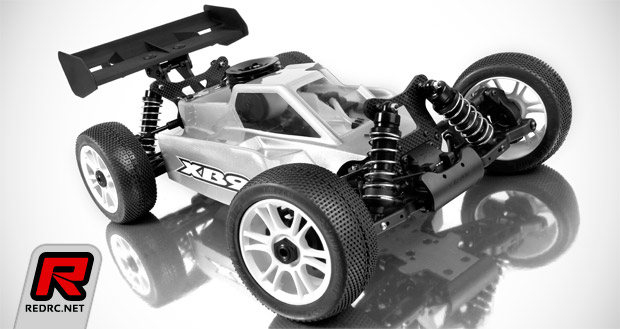 Juraj Hudy and the Xray Engineering and Racing Teams have conceptualized and built the all-new XB9 platform based on long-term experience and achievements. The XB9 is all-new, featuring innovative Xray Multi-Flex adjustment, superior weight balance and weight distribution, easy chassis flex setting for traction and stability adjustment, and more forgiving and easy-to-control handling. Long-term tested by Team and regular drivers in all conditions, the innovative design focuses all the way down to the smallest details to increase performance, handling and reliability. All-new shocks feature completely redesigned parts which were real-world track tested as well as using special simulation equipment for extreme overload.
Thursday, December 15, 2011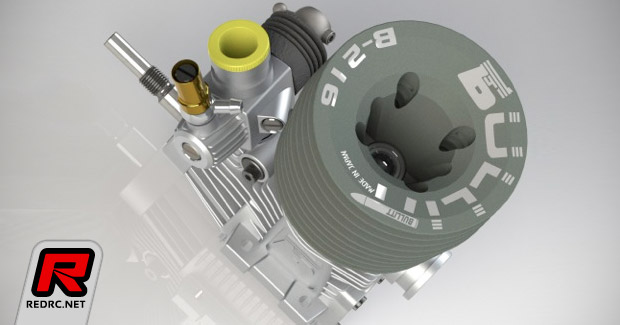 After the introduction of the B-218 in 2011, Bullitt engines are happy to introduce the new B-216 to the range for 2012. The B-216 offers level of performance that we believe can't be matched at anything close to this price point in the market. Tested extensively by the Bullitt team drivers, performance, economy and reliability of the B-216 have proven to be the equal, or better than engines costing far more. Of course quality is of the highest priority and by using the same world leading Japanese engine manufacturer, the B-216 gives nothing away to its big brother the B-218.
Source: Bullitt [nemoracing.com]
Thursday, December 15, 2011

When you combine the ultra-tough Bullet 3.0 drivetrain with the true to scale look of the Ford Abu Dhabi WRC team, you get the HPI WR8 Rally. By making improvements to the suspension and wheelbase, the WR8 chassis was born. The WR8 keeps the tough bevel gear differentials, 4WD shaft drivetrain, twin disc brakes and fully ball bearing-supported drivetrain of the Bullet nitro truck, then we added a new Nitro Star G3.0 High Output engine, racing-style clutch, new suspension geometry, thick sway bars, plus scale gravel tires and wheels to make it a real rally contender. To make it a complete scale package, our bodyshell designers got to work replicating the 2011 Ford Fiesta RS WRC used by the Ford Abu Dhabi World Rally Team, the official Ford works rally team.
View more images of the car here
Thursday, December 15, 2011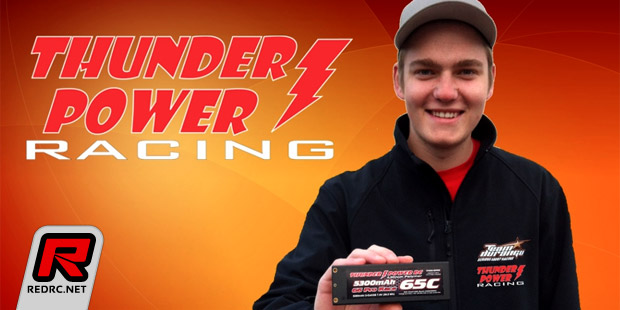 Multi-time, European Off-road Champion and Team Durango driver Jörn Neumann signed an exclusive sponsorship contract for 2012 for the use of TPRC batteries and chargers. The twenty year old from Germany has been a top contender at several major off-road events around the world. Thunder Power is happy to announce the addition of Jörn to our talented team of drivers. Jörn stated, "I am really happy to join the Thunder Power RC team and to use the batteries in all of my cars. When I tried TPRC batteries, I was impressed by the performance. TPRC LiPo batteries are a must have for every racer." Jörn raced for the first time representing team TPRC at the JConcepts Clash last weekend in Florida. Powered by TPRC batteries and charger, Jörn TQ'd and won the 1/8th Electric Buggy and 1/10th 4WD Buggy classes. Jörn won racing with the new G6 Pro Race
Source: Thunder Power [thunderpowerrc.com]
Wednesday, December 14, 2011