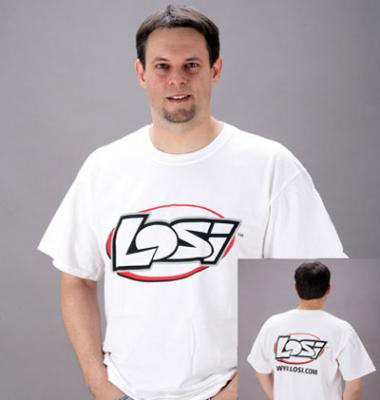 Team Losi have released another piece of merchandising, following on from their hooded sweater which was introduced a few weeks ago. This white cotton t-shirt sports the latest Losi logo large on the front while on the rear the same large logo is accompanied by the www.losi.com URL in black. Available now in the usual range of sizes.
Source: Losi [losi.com]
Sunday, December 30, 2007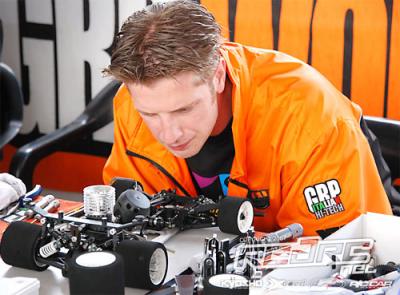 We recently heard the unconfirmed report that top Dutch International racer and Mugen team driver Rick V has followed in the footsteps of his American counterpart Mike Swauger and joined JP Racing for the 2008 season. Although currently unconfirmed, Rick had had a difficult World Championship in Argentina when he could only manage a place in the 1/8th final, a bad result for a multiple European finalist and World semi finalist. Rick returns to the French assembled JP Racing motors, the powerplant that helped him make a name for himself before moving over to use GRP motors when they were initially released. We will let you know further details when the deal is confirmed.
Saturday, December 29, 2007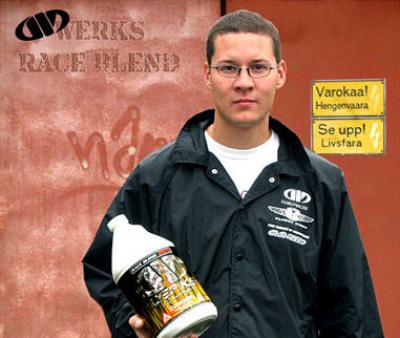 Neo Buggy are reporting that Finland's most famous offroad driver Joseph Quagraine has announced his departure from long time sponsors HoBao. After 5 years together, JQ has developed into one of the most exciting and fast drivers in the current crop of top class European drivers. He had this to say about the announcement:
I would like to thank HoBao for their great support during the last five years. HoBao was my very first sponsor back in 2003, and they helped me make a name for myself on the international racing scene. I will never forget that! But now the time is right for me to move on, and I wish them all the best for the future. As for me, I am now looking forward to a new challenge.
Source: Neo Buggy [neobuggy.net]
Saturday, December 29, 2007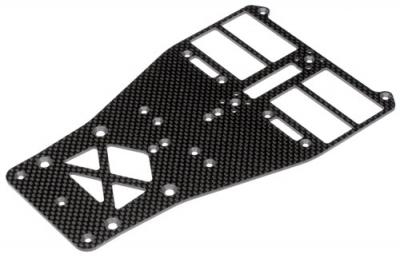 Hot Bodies have been busy in the run up to Christmas with the release of the new Worlds edition Cyclone D4 and the carpet version of the Cyclone touring car. Now comes the new thicker version of the Cyclone 12 chassis which has been made from 2.5mm thick carbon fibre in place of the standard 2.0mm thick version. This new thicker plate stiffens up the whole car and improves its performance in high grip conditions.
Source: Cyclone 12 [cyclone12-blog.com]
Saturday, December 29, 2007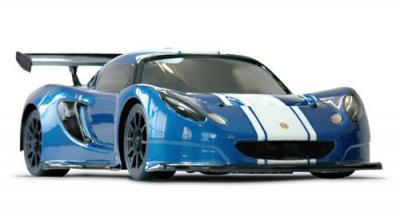 Active Hobby have released images of the production version of their A210SS touring car chassis. As we showed you before this car has been designed with sports racing in mind and is essentially a reduced size 190mm touring car with dual belts, front C-hub system, front and rear ball diffs as well as front and rear CVD's. The car is still a true racing machine with a low centre of gravity, stiff chassis, adjustable settings such as toe and roll centres and has lightweight carbon fibre used throughout.
Click here to see more pictures… (more…)
Saturday, December 29, 2007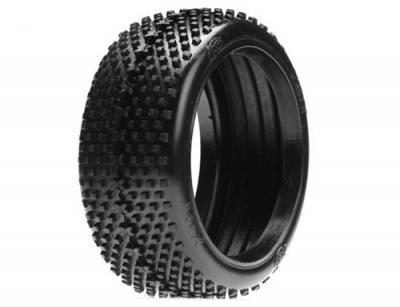 Losi have announced 2 new compounds in their 1/8th scale XBT buggy tire range with the release of a red and silver compound. Sold complete with foam inserts they should be available soon.
Source: Losi [losi.com]
Saturday, December 29, 2007
http://video.google.com/videoplay?docid=3418702503748126573
Episode 2 of the second series of RC Racing, shown in Europe on cable channel Motors TV is now online and can be watched in the player above.
This month we have more action from the BRCA touring car finals at the Cotswold club, and also, the Modified A final from the Milton Keynes 12th National, Our reviews include a look at the amazing array of hop-ups available for the HPI Baja 5b as well as news, views and interviews.
Source: RC Racing [rcracing.tv]
Friday, December 28, 2007

oOple have one of their great reviews online for the new Tamiya Durga DB01, the latest budget-priced four-wheel-drive buggy from Tamiya. The latest 'DB01′ chassis uses suspension geometry and drive train parts borrowed from its European Championship winning big-brother, the 501X so its starting out with the best genes possible.
Read the full review here.
Source: oOple [oople.com]
Friday, December 28, 2007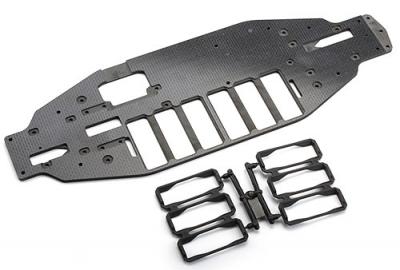 More new products from Hot Bodies with the release of some carpet spec parts for the Cyclone touring car. The backbone of this carpet upgrade is the new 3.6mm thick carbon fibre chassis plate which has been machined on the top side for fitting the bearing blocks as well as the included battery trays. Also for carpet racing is a 2.5mm thick carbon fibre upper deck and rear upper plate, both with stiffening arms, while there is a new rear shock tower that has been optimised for carpet racing.
Click here to see more… (more…)
Wednesday, December 26, 2007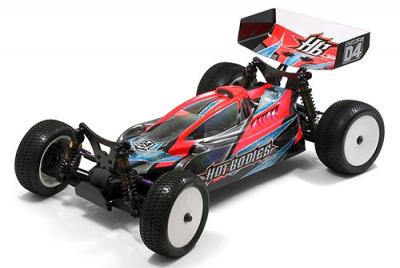 Hot Bodies have announced details on the new Worlds Edition of the Hot Bodies Cyclone D4 buggy. Featuring a number of new optionals now as standard, there are new aluminium front steering blocks and rear uprights now included as standard and for added strength there are new stronger ball joints also included. The Worlds Edition also includes a new lower rear wing mount, smoother front and rear shock absorbers, new rear lower wishbones and rear anti roll bar. A middle one way way set is also available for the buggy.
Click here for more pictures… (more…)
Wednesday, December 26, 2007