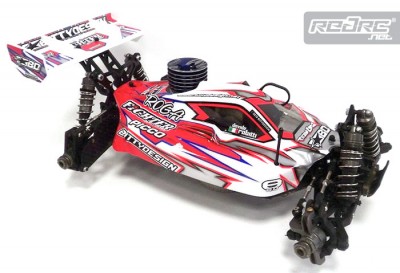 Bitty Design were in touch to tell us about their new prototype Losi 8ight body shell. The new EU style shell features a fin along the top along with more pronounced channel over the back of the car to improve the downforce in high speed turns. Also thanks to a new air scoop situated along the side of the cockpit, the throttle and brake linkages don't rub of the inside of the shell when in operation. The body in the photos is currently only a prototype, with the final version due to receive some final tweaks before it becomes available at the end of April, when it can be purchased from BD directly or through their network of distributors.
Friday, April 9, 2010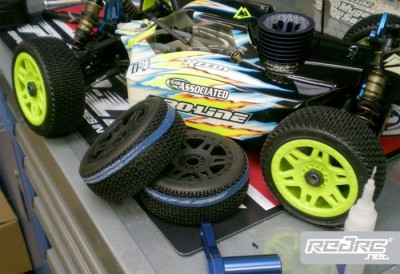 Pro-Line are showing off a sneak peek of their yet to be released V2 Split Six wheels. Spotted on the car of Daniel Adams, who was doing a little last minute prep before leaving the building for JBRL @ Thunder Alley, these new wheels are extremely light, and could be the 'Hot' setup for both SC trucks with 17mm adapters and 1:8 buggies.
Click here for another shot of the wheels
Friday, April 9, 2010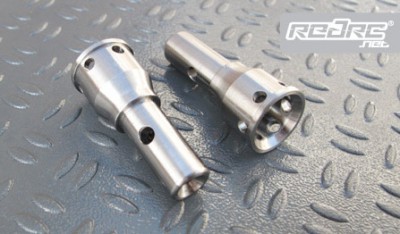 Swiss company SMP Racing parts have released these new grade 5 titanium CV axles for the Losi 8ight 2.0 1/8th 4wd buggy. These super light weight parts not only look great but add extra strength for maximum durability.
Source: SMP [smp-slide.ch]
Friday, April 9, 2010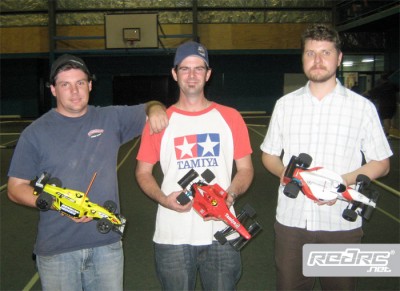 Round 2 of the Western Australian Formula 1 RC series, sponsored by Ryper Hobbies, went north of Perth to the PRECC indoor track in Midland. With a change of surface from outdoor asphalt to indoor carpet, as well as no traction additive being permitted, it was shaping up to be a very open meet. Drivers scrambled to find the best set up without the aid of traction compound, and laptimes slowly dropped during practice.
Continue reading the report here
Friday, April 9, 2010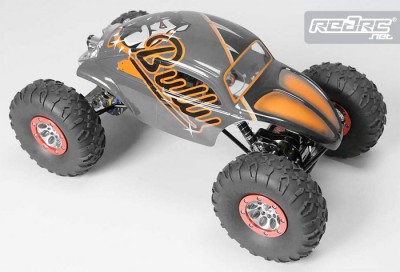 Introducing the Bully from RC4wd, which the manufacturers claim is the most advanced MOA (Motor on Axle) competition crawler on the market. Not only is this crawler full metal, it also comes with many innovative features including unique V chassis with delrin skid plate, 40:1 gear radio bully axle, 8mm XVD (Xtreme Velocity Drive), round knuckles for extreme steering angle, clocked gear case, x-lock comp ready tires, 2.4Ghz Radio, comp-ready ESC/BEC, 45T brushed motor and aluminum beadlock wheels.
Click here for the features list
Friday, April 9, 2010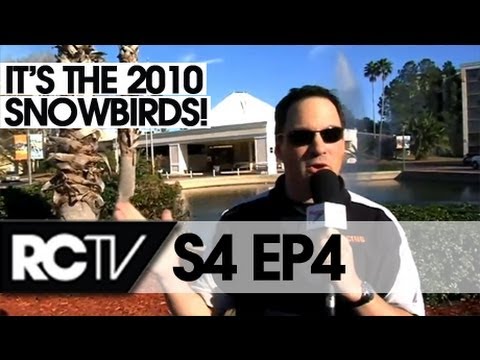 Episode 4 of the new fourth series of RC Racing, shown in Europe on cable channel Motors TV, is now online and can be watched in the player above.
This month we have an in depth look at the "Great American Race" = The Snowbirds where we also investigate the strange world of the oval racer. Then we're off to Denmark for the full story of the stock championships from the DHI cup, and of course all the news views and interviews that RC Racing is famous for.
Source: RC Racing TV [rcracing.tv]
Friday, April 9, 2010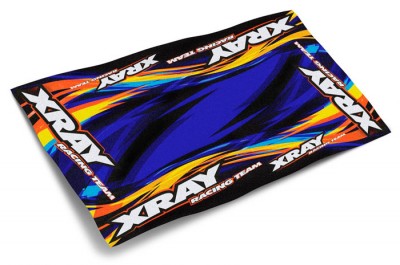 Xray have released two new large-sized pit towels, perfect for the pit tables of 1/10 and 1/8 scale model cars. Made of heavy-duty cloth material they come in two versions with full-color printed graphics.
Friday, April 9, 2010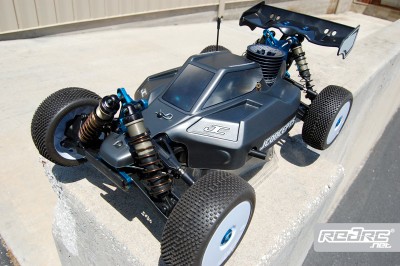 JConcepts have dropped us a mail to show off their latest body for the RC8B. They have fitted an exclusive new design that incorporates the Punisher treatment along with extended side-pods for increased control surfaces and function. Along with the initial photos, they have also included a video showing the new shell in testing and we can expect to have more photos and release information soon.
Click here for more images and a video outlining the features of the new shell
Thursday, April 8, 2010