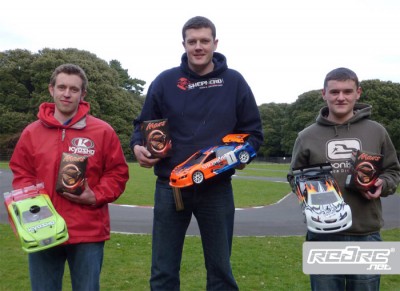 A perfect Easter Sunday saw the opening round of the 2010 Irish Onroad National Championship take place at the St.Annes track in Dublin where it was to be Shepherd's day in terms of collecting the main silverware. In the 1:10 200mm Touring class it was reigning champion Chris Steele who narrowly claimed the TQ honours with his Velox V10 over the Serpent 733 of Keith Dempsey. The early part of the race saw the Top 3 pull clear of the field but both Demspey and 3rd place qualifier Chris Lawlor were to hit trouble allowing Steele to cruise to the win. Second spot would go to Robert Boylan who produced a really impressive and solid drive at the controls of his Serpent 733. Recovering from his earlier problems and recording the fastest lap of the race Lawlor managed to get his Kyosho back up to third to claim the final step on the podium.
Continue reading the report here
Wednesday, April 7, 2010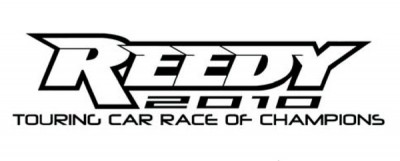 Reedy and Team Associated have announced that the 2010 Reedy International Touring Car Race of Champions will be held at Nor-Cal Hobbies in Union City, CA from the 27th to the 30th of May. Commonly referred to as "The Race Place," Nor-Cal Hobbies' sprawling facility features a world-class on-road track in addition to their off-road, dirt oval and carpet tracks. Modified, 13.5 and 17.5 classes will be offered this year in addition to an Invitational class featuring the world's best drivers in a series of head-to-head races to determine the champion.
You can find more information, including the entry form, here.
Wednesday, April 7, 2010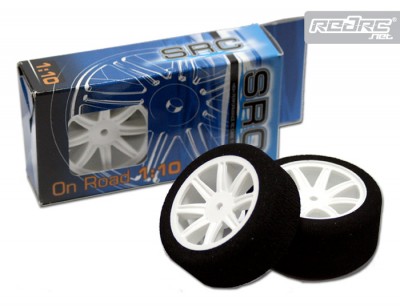 Italian brand SRC have released a range of touring car tires with new 8 spoke rims that have 1.6mm rear offset and 0mm front offset. According to the 2010 EFRA rules the SRC rear wheel is 30.8mm wide giving more than 1.5mm of extra rear foam surface, which ensures perfect traction and side grip. With more foam in the rear, the tire wear also becomes less of a problem. The diameter for the rear tires is 65.5mm, perfect for long final, while the wheels come in 3 versions. The nylon is available in medium hardness for low traction and temperatures, hard for high temperature and grip condition, while the light version is made from a super hard and lightweight material. Also available for electric 190mm touring cars in 50mm diameter nylon wheels and 54mm diameter nylon disc wheels.
Click here to see the EP TC tires
Wednesday, April 7, 2010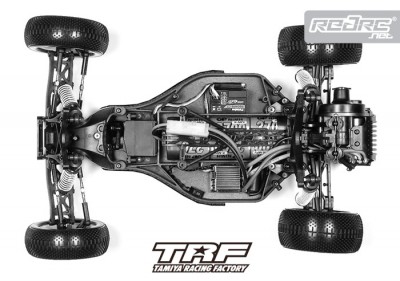 Having shown you some first images of the new TRF 2wd buggy from Tamiya, the Japanese company have released this photo ahead of the car's official presentation at the Shizuoka Hobby show in the middle of next month. Aside from this black and white photo, TRF have also released more detailed information including the release date which is expected to be in June. The car's new super efficient ball differential features 12×3/32″ balls, 2.6mm diameter screw and newly designed thrust bearing, while the chassis is made from from lightweight glass reinforced nylon and designed for optimal flex. Other stand out features include coated shock pistons, titanium nitride coated shock shafts, teflon seal bearings, blue titanium turnbuckles and rear universals, all as standard.
Source: Tamiya [tamiya.com]
Wednesday, April 7, 2010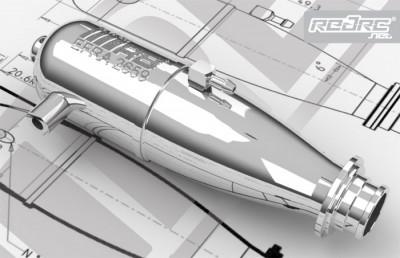 The RB R&D department have developed this brand new RB EFRA 2659 pipe to improve the performance of your .12 engine. Its reduced length compared to the RB EFRA 2604 (-3mm) is compensated by a 4mm larger diameter. This pipe provides extreme performance with the short conical manifold #01751-198 which is also available as a set.
Click here to see the pipe internals
Wednesday, April 7, 2010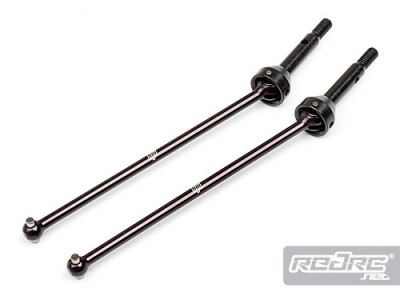 Get increased performance from your Blitz or Blitz ESE with this aluminium universal drive shaft set from HPI. With the lightweight aluminium driveshafts and steel axles, you will have lower rotating weight for faster acceleration and better braking, giving you better on-track performance everywhere on the track.
Source: HPI [hpieurope.com]
Wednesday, April 7, 2010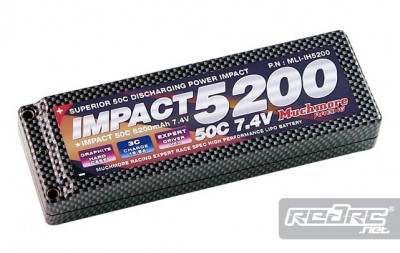 Another addition to the seemingly never ending range of LiPos from Much More with the release of this new EFRA legal Impact 5200mAh pack. This 50C high quality 7.4V battery features a hard case for impact protection and with its stick pack configuration is suitable for touring car and off road buggy.
Source: Much More [much-more.co.kr]
Wednesday, April 7, 2010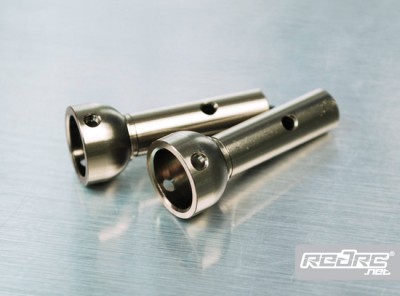 These new Tamiya 801 hop-ups from East Coast Bodies sub brand ProDrive were designed in conjunction with factory driver Victor Wilck for light weight, maximum durability and great looks. The hard blue anodized alloy steering posts save weight but still provide strong precise steering response, while the alloy center drive cups, axles and Titanium inner diff gear shafts all reduce critical rotating mass for quick acceleration and maximum punch. Also new from East Coast Bodies is the pre-painted Viktor Wilck replica of their new 801 body shell that we featured previously in half painted form.
Click here to see the other parts
Wednesday, April 7, 2010