The new Racers Edge SC RaceCase II Limited AE Edition with blue trim is a great way to transport your SC10 to the track. It's also a great way to carry all your Team Associated cars and trucks, as more than just a 1/10th short course will fit. With the optional mid-deck installed, the RaceCase can carry two on road sedans up to 200mm. Once the mid-deck is removed the RaceCase can transport an 1/8th scale buggy with the tires and wing on, comp and scale crawlers, 1/10th scale off road trucks and buggies, and of course 1/8th and 1/10th Short Course trucks. An integrated radio compartment offers easy transmitter storage, or extra room for tires and parts. There are also two external pockets with tough zippers for extra storage.
Source: Racers Edge [racers-edge.com]
Wednesday, November 10, 2010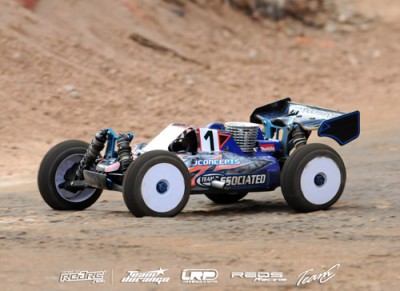 Team Associated's Ryan Mayfield has set the pace in the opening round of qualifying for the 2010 World Championships being one of only two drivers to run 14 laps here at the Pattaya track.  The American topped the time sheets from Kyosho's Cody King and was the only driver to break into the 43 second lap times.  With some fresh parts and a new bodyshell fitted to his RC8B overnight he ran the same set-up as yesterday with his focus on just staying calm and getting the job done.
View our full event coverage here.
Wednesday, November 10, 2010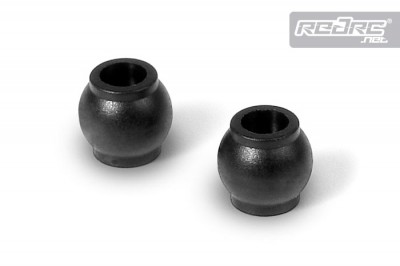 Simple new item from Xray with the release of this composite pivot balls for the steering on their pan cars. Sold in a pair they help make the movement of the suspension smoother.
Source: Xray [teamxray.com]
Wednesday, November 10, 2010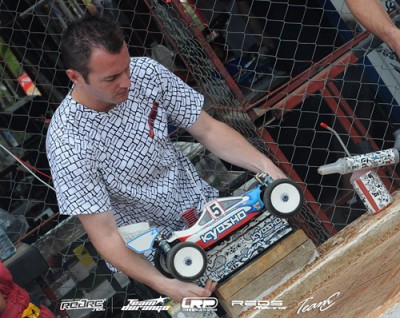 One of the pre-event favourites for this the 13th running of the 1:8 Off Road World Championships, Jared Tebo made his intentions clear here in Thailand today by topping the reseeding for qualifying. The Kyosho driver completed the fastest three consecutive laps around the Pattaya track in the second practice to maintain his form at the top and again leave the track as top dog.  The American ace fitted a new Orion engine along with a fresh set of soft compound AKA Impact tyres to his MP9 for the final practice but otherwise ran the same set-up as he had used to convincingly top the morning time sheets.
View our full event coverage here.
Tuesday, November 9, 2010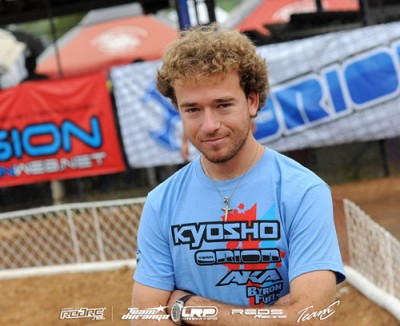 Fastest yesterday, Kyosho's Jared Tebo continued to set the bench mark in terms of outright pace as he recorded the fastest lap so far of the championships in this morning's third free practice. Running on a track that underwent a lot of patching, he set a 44.840 lap to top the time sheets by the biggest margin yet ahead of fellow countryman Travis Amezcua. Kyosho team-manager Joe Pillars, who is pitman for Tebo, described the morning run as near perfect saying everything came together with driver, car and tyres all performing really good.
View our full event coverage here.
Tuesday, November 9, 2010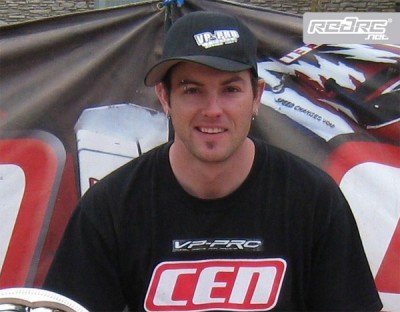 A notable absence from the pits in Pattaya is Andrew Smolnik, who contacted us with the following statement explaining why he is not here. "I was unable to attend the Worlds this year as the new CEN Racing 1/8th buggy was not prepared in time. I am/was under contract with CEN Racing, so I would be unable to race any other brand at this years World Championships. I am very upset that I could not attend for a few reasons. Number one being that I am unable to compete with our extremely talented USA Team in efforts to capture a World Championship, with knowing how difficult it is to earn a spot on the team to begin with. I really wish I could have been there. Regarding my future, I am currently no longer employed by CEN Racing as the United States office is under new ownership / management. My position / job title is not currently available under the new ownership / management. I would like to thank CEN Racing for 10 great years of employment as I've had the opportunity to learn nearly every aspect of this great industry from production of the product to the final sale. I look forward to taking my 15 years of competitive racing and industry knowledge and applying it towards my future. I love this industry and the countless friends I've made within it. See you at the track soon."
Tuesday, November 9, 2010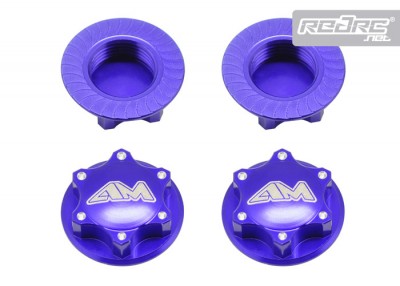 Arrowmax has your 1/8th buggy or truck, locking wheel nut needs covered with the release of these 17mm fine thread capped wheel nut set. These high precision wheel nuts are flanged and knurled for locking security and feature a closed end to protect from dirt and debris build-up in the axle or hub. CNC machined. Available in Associated , Mugen, Losi, Kyosho, Hot Bodies and Xray vehicles.
Source: Free Max [freemaxmp.com]
Tuesday, November 9, 2010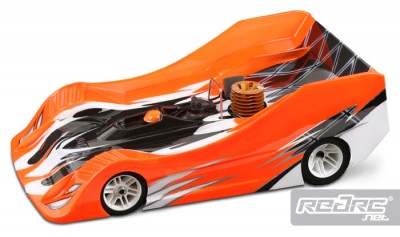 Another new body shell from Team Titan, this time for 1/8th scale on road, with the release of the Blitz R11, developed for the upcoming 2011 World Championship in Homestead Raceway Miami. Testing has shown this body to give much steering, faster cornering speed and on power steering as well as stability. Front wing dams gives more steering and the rear wing gives more stability and more cooling for the engine. ROAR approved, this shell won the recent Novarossi Challenge.
View another image of the shell here
Tuesday, November 9, 2010