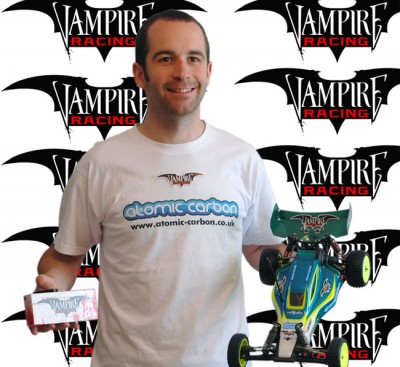 Multiple Belgium Champion Wouter Wynen has joined Vampire Racing. The 2009 Euro B finalist and winner of the Belgium GP at Kampenhout, is going to use the complete Vampire Racing product range including their racing LiPo batteries. Wouter has already won the second round of this year's Belgium 2wd championship and Vampire Racing are confident that using their products he can continue that success for the rest of the season.
Source: Vampire Racing [vampire-racing.com]
Friday, May 7, 2010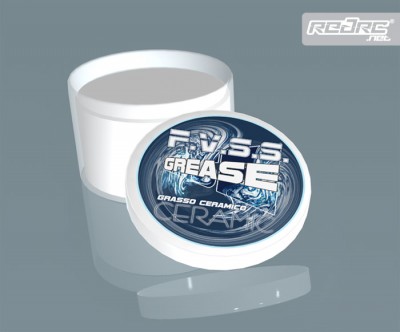 F.V.S.S. Racing Team have released a new ceramic grease for RC cars. Made with the best components, it is especially resistant to high pressure and doesn't contain metallic elements which considerably reduces the deterioration of parts. It is also resistant to low and high temperatures, from -40°C to 1,400 °C, water resistant and best suited to lubricate the clutch thrust bearing and the clutch bell ball bearings.
Source: F.V.S.S. [fvssshop.it]
Friday, May 7, 2010

The ROAR Executive Committee, including the Electric Section Chairperson and advisory along with its Affiliate Manufacturers, have compiled a listing of electronic speed controllers (ESC) for use in ROAR Sportsman racing programs. Speed controllers eligible for Sportsman class racing must be capable of providing zero timing advance along with disabling advanced motor control functions. When the sportsman profile is enabled, it shall be indicated by a blinking LED while the ESC is armed and in neutral position. ESC manufacturer affiliates have been working with ROAR Section Committees to develop the sportsman ESC definitions and update firmware to meet the class standard. Firmware in the latest advanced speed control products must provide a profile, which allows its use to comply with Sportsman ESC profile requirements. Several affiliates are working on firmware updates which will allow additional ESC's to be added. Members should contact the manufacturer directly for firmware updates or questions regarding any ESC they wish to have added to the ROAR Sportsman approved ESC listing.
More information can be found here.
Friday, May 7, 2010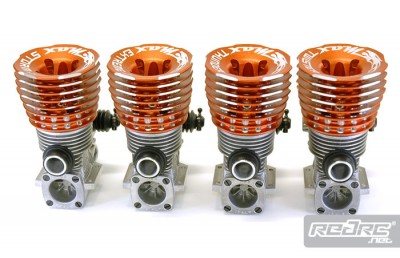 Max Power is ready to release their new line of buggy motors. These all new engines include special off road features to make the motors easy to tune, stable, reliable and with increased parts life. The new features include a longer low range carburetor needle, new cooling head with max style cuts and a new sleeve with lower exhaust timing. Available in 4 different versions, twister 3 light, storm 5 light, thunder 5 booster and the extreme 8 light, all come with the silicone filled diamond shaft, turbo combustion chamber and the new carb and all but the twister 3 light come with 4 venturi inserts.
Source: Max Power [rcmaxpower.com]
Thursday, May 6, 2010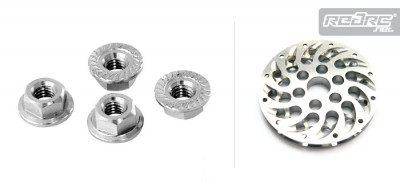 New from Xceed RC are these titanium M4 wheels nuts. Mainly used for 1/10th scale racing, they sport a knurled flange to help keep the nuts in position. Also new for the 733 and the most popular 1/8th scale cars, is this super light and nicely machined brake disk. Made from a special type of steel to produce very smooth braking, they work well with Ferodo, teflon and many other brake pads.
Source: Xceed [xceedrc.com]
Thursday, May 6, 2010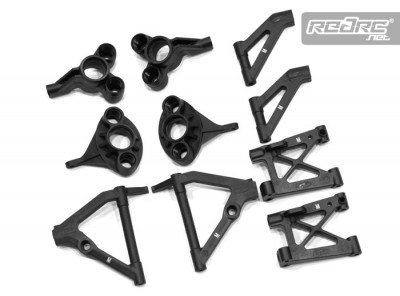 Serpent now offers their 733 wishbones in a softer but extremely durable composite nylon, called M for medium. With more flex than the H parts, which are best suited for very high grip an high temperature conditions, these new M versions will perform best in all other conditions. The uprights and steering blocks remain the same composite mix as before and the new parts are indicated with a M for easy identification. Available as separate parts and as full-set.
Source: Serpent [serpent.com]
Thursday, May 6, 2010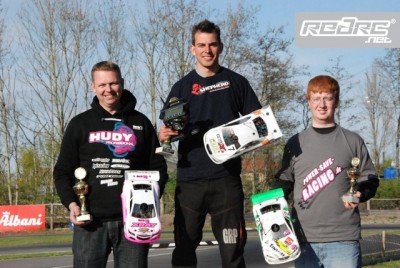 Last weekend the first round of the Danish Nationals took place at the Odense RC MiniRace track. Martin Lissau was present to compete the first time with the Shepherd Velox V10 and with limited possibilities for practice because of the rain he went into the first round of qualifying and set a new track record on his way to clocking the fastest time. Right after, the rain arrived again and the rest of the qualifying was canceled. The finals were scheduled for Sunday and finally the track was dry. Right from the start of the final Martin pulled away and never looked back, running flawlessly for 30 minutes to cross the line in first position ahead of Claus Rygeskov in 2nd and Martin Hansen in 3rd. In the 1/8th scale class Henrik Christensen had the lead from the start to the end to take victory in front of fellow Shepherd racer Hans Andersen in 2nd, with John Jessen 3rd.
Source: Shepherd [team-shepherd.com]
Thursday, May 6, 2010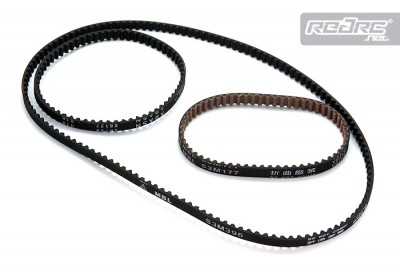 DnM Tech have released this optional belt set for the Xray NT1. Comprising of the front, side and rear belts, they have been made from high quality kevlar material for super long run times and free movement of the transmission. Each belt is also available separately.
Source: DNM Tech [dnm-tech.com]
Thursday, May 6, 2010