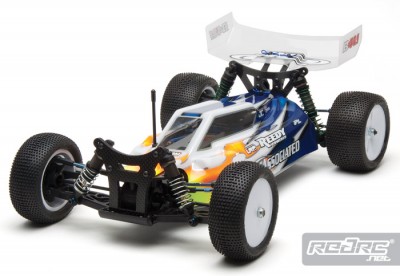 The Associated RC10B44.1 Factory Team kit is the next generation in a long line of race-winning 1:10 scale 4WD electric powered buggies. With the advent of LiPo batteries and brushless motor technology, R/C cars are lighter and more powerful than ever before. These changes inspired the Team Associated engineers in Area 51 to combine unparalleled electrical power advances with championship-caliber buggy performance, the end result was the B44.1.
View more information and photos here
Saturday, October 9, 2010
It was high noon at Area 52 RC Ranch Raceway in Carnation, Washington. Their first annual Pacific Northwest Short Course shootout was held on October 2nd with a total of 50 entries and sponsored by Hobbytown USA in Redmond, Radio Controlled Hobbies in Woodinville, The Driver Stand.com, Proline, JConcepts and of course Boca Bearings. The 2WD Mod class had both Sean Maybell and Justin Gilkson taking the top qualifier spot for their groups. So it came down to the 11 car main where some flawless driving brought Sean Maybell the win with his insanity motors, Associated SC10. Jon Devine with his Trinity powered SC10 pulled in second and Justin finished third.
Continue reading the report here
Friday, October 8, 2010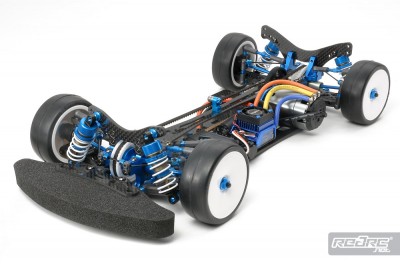 Early last month we brought you CAD images of the new Tamiya TRF417, the successor to the double World Champion 416 chassis. Well today we have received the first photo (click to enlarge) of the car along with the definitive features list and the full list of newly designed parts.
Friday, October 8, 2010
The Bar Code design is the freshest new SCT tire design from JConcepts racing development and regardless of class and scale the Bar Codes equals top notch performance. Like the name suggests the alternating bar design combined with the addition of the Y side bars provide uncompromising support for blue and black groove conditions as well as wet track indoor conditions. Available in Super Soft Green Compound the Bar Codes are a specialty tire that when matched to the appropriate track can provide amazing results. They are a part of the JConcepts special breed of tire, designed for maximum performance when new or used as the design allows even wear all the way down to the tire body. Bar Codes in new condition excel on hard surfaces that have taken rubber with either dry or wet grooved conditions. Worn Bar Codes excel on indoor or outdoor clay tracks where a minimal dust groove has formed.
Source: JConcepts [jconcepts.net]
Friday, October 8, 2010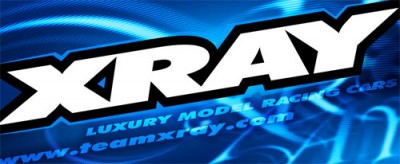 Xray is proud to announce that the 2010/2011 Euro Touring series will be supported and sponsored by Xray. Both the ETS organisers and the Xray company have agreed to create a mutual cooperation that will see the Slovakian company become a primary sponsor of the world's biggest r/c touring car championship. This is a great news for all Xray drivers as the Xray factory team will be available at all six rounds of the ETS to provide full support and service. Xray guarantees that their service team will also be available at every race with a complete range of all spare parts and will provide technical and set-up help to all Xray drivers. Just look for the familiar Xray tent.
Read about the FREE Xray promo package here
Friday, October 8, 2010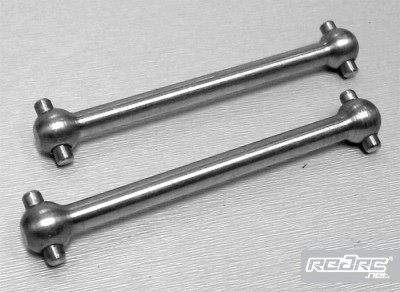 With the Mugen MRX-5 only just released some days ago, CSO have already released these new dogbones for the rear of the car. Made from high grade 64 titanium, these shafts are lighter than the kit versions yet remain ultra durable. Sold in a pair.
Source: CSO [cso.com.hk]
Friday, October 8, 2010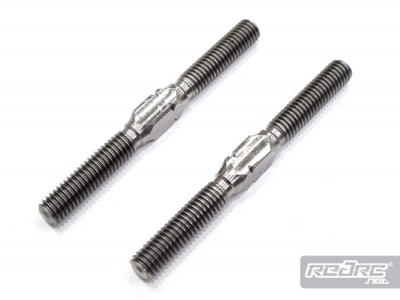 Another day, another batch of option parts for the Serpent Cobra S811 buggy. For those weight conscious drivers, Serpent have released a number of new titanium parts, including track rods, which are precision threaded with left and right threads. Available in M5x46, M5x53, M4x51 and also the steering servo connecting rod. The shock mounts have also received the titanium treatment.
Friday, October 8, 2010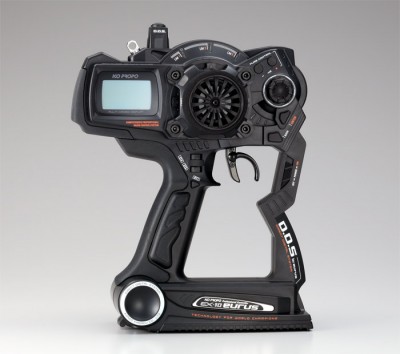 Limited to only 500 pieces worldwide, KO Propo have released this slick looking black edition of their EX-10 Eurus transmitter. The same features as the standard EX10-Eurus transmitter, it too is supplied with the RF-902s Mudule, KR-409s Receiver and Setting Module, but comes with black buttons in place of silver and a newly designed black steering wheel. Available in December.
Source: Robitronic [robitronic.com]
Friday, October 8, 2010