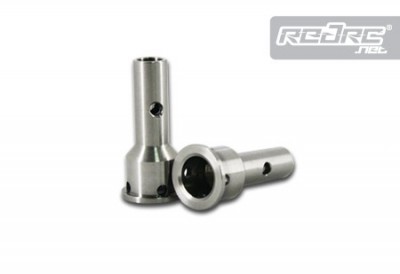 New from VP Pro for the Agama A8 buggy are these CVD axles for the front and rear of the car. Made from titanium they are super light and strong, weighing in at only 5.92 grams each. VP Pro are planning to release a whole range of option parts for the A8 in the near future.
Source: VP Pro [vp-racing.com]
Thursday, April 1, 2010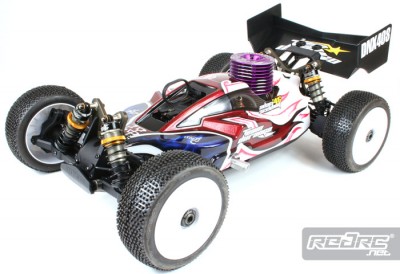 Following the pictures yesterday of Durango designer Gerd Strenge with his test DNX408, Durango has released some photos of Adam Skelding's test car. Adam is the Team Manager for Team Durango UK and he has been putting a lot of time in recently testing the DNX408 and is very happy with the car's performance so far. "This weekend, four test cars will be seen in public for the first time. As we are still testing the car, we have no expectations about making the A-main at all -we are simply testing, testing, testing and putting as many miles on the car as we can to iron-out any remaining issues before we move into production."
Click here for more pictures of Adam's car
Thursday, April 1, 2010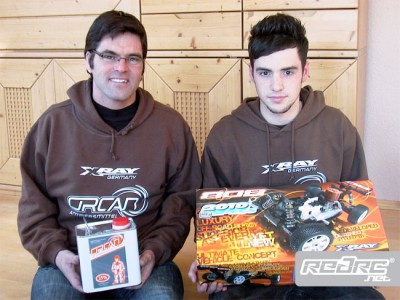 SMI Motorsport have announced that father and son team, Tom and Jochen Wiesner, have both made the switch to use Xray cars, Hudy accessories as well as the complete SMI / Orcan range including engines, fuel and maintenance products. They will both compete regionally, in the Mid division (Hessencup), as well as in the German championship in Sand and Fischach. Both, Tom and Jochen Wiesner, are very experienced and successful racers and had the following to say about the deal:
We are confident in the products and their quality and wish a lot success and good cooperation with the very successful SMI Team.
Source: SMI [smi-motorsport.de]
Thursday, April 1, 2010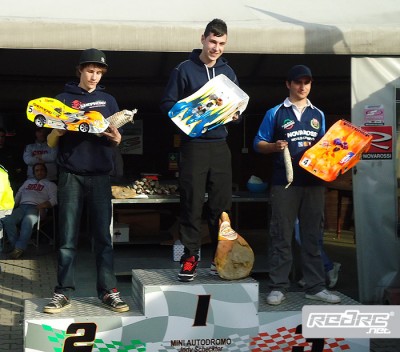 The Serpent Nitro Tour kicked off in Fiorano last weekend and Shepherd driver and race runner up Simon Kurzbuch sent us this report. Me, my family and Rolf Suter from RA Speed Switzerland went last weekend with well prepared cars to Fiorano (Italy) and had an excellent roll-out on the first international race in the 1/8 scale season 2010.
Continue reading the report here
Thursday, April 1, 2010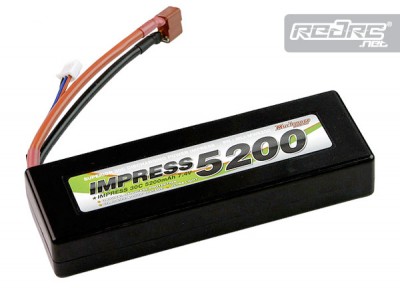 The new batteries keep coming from Much More who have released this Impress 5200mAh pack. This 30C high quality 7.4V battery features a hard case for impact protection and with its stick pack configuration is suitable for touring car and off road buggy. Comes pre-wired and fitted with Deans connector and JST-XH balancing plug.
Source: Much More [much-more.co.kr]
Thursday, April 1, 2010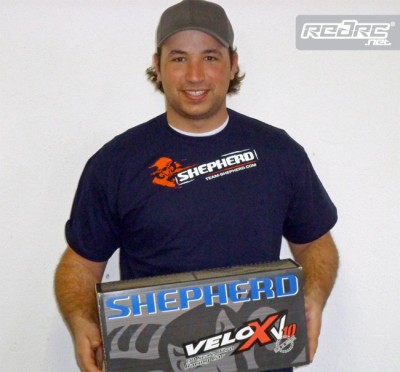 Shepherd are announcing that one of the world's best rc-car drivers joins their team for the upcoming season. Marc Rheinard, 2-times IFMAR World Champion, 3-times EFRA European Champion and multi German National Champion, has decided to use the Shepherd Velox V10 at this years World Championship in Houston as well as at the European Championship in Goteborg. He will part of the Shepherd factory team to support them with all his racing experience. Marc had the following to say:
I'm really happy to be a part of the Shepherd Team for the upcoming season. It will be nice for me to work together with world class drivers like the reigning World Champion Daniele Ielasi, the former Worlds TQ driver Jilles Groskamp and all the other drivers in the team. I'm pretty sure that the support from Shepherd will be the best I can get and we are looking forward to have some good results at the Worlds and the Euros this year.
Source: Shepherd [team-shepherd.com]
Wednesday, March 31, 2010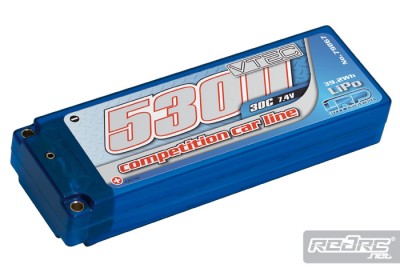 LRP have released this new 5300mAh 30C 7.4V hard case LiPo pack that offers great value for money. Mounted in a durable and transparent hardcase to keep the cells from being damaged during use, at the same time it offers the possibility to see the mechanical cell condition. Featuring the same dimensions as standard 6-cell Sub C battery pac, it fits in all standard 1/10th scale on road and off-road models. The bottom of the case sports vertical Sub C bulges for a secure fit into standard Sub C chassis slots.
Source: LRP [lrp.cc]
Wednesday, March 31, 2010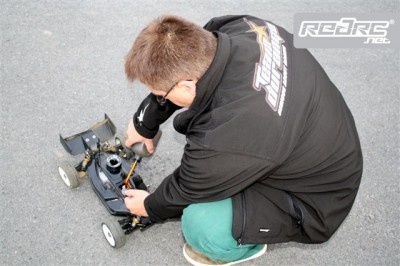 Team Durango sent us through some images of their lead designer Gerd Strenge doing some final set-up testing on the new DNX408 prior to a public test this weekend. They also tell us that both Gerd, new 1/8th team driver Hupo Honigl and Adam Skelding have all been bust recently putting the car through its paces. We can expect more details on this new car soon.
Click here for more images from the test
Wednesday, March 31, 2010