RPM have produced these shock towers for the SC10 & T4 that are designed to improve the structure and durability of these awesome racing trucks. The I-beam shape found along the tops and sides of tower provide some serious strength and rigidity while the chemical make up of their proprietary blend of nylons provides unmatched durability. The end result is a new shock tower design that will rigidly support the rear shocks while allowing the part to survive under extreme crash situations. Additionally, the unique nature of the materials help reduce transferred impact energy into the fragile chassis and chassis components. By absorbing that impact energy instead of transferring it on, this shock tower will improve overall crash survivability of the truck. All this and not one gram is added to the weight of the vehicle.
Source: RPM [rpmrcproducts.com]
Friday, December 17, 2010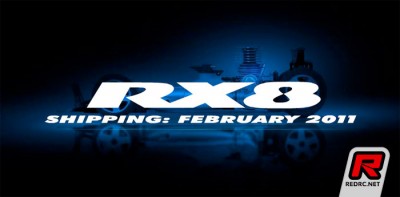 As expected Xray have announced that their all new RX8 1/8th scale on road chassis will be released at the Nuremberg hobby show at the beginning of February and the kits will be available in limited quantity at the end of February. The first batch is very limited, so if want to be one of the first to get get one, you better get your pre-order in now. Part number #34 0000.
Source: Xray [teamxray.com]
Friday, December 17, 2010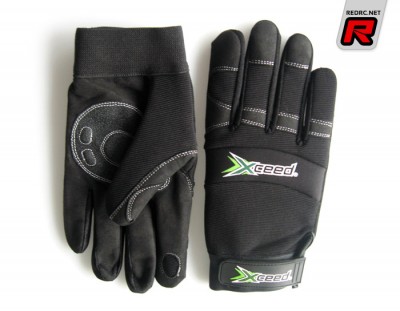 Xceed RC have released these high quality and very strong mechanics gloves. Available as a set or individually in only left or right, they do a great job protecting the hands of the mechanic while refueling and other pit-stops. A padded velcro strap, featuring the Xceed logo, helps adjust the glove to the correct size wrist. Available in sizes from L up to XXL.
Source: Xceed [xceedrc.com]
Friday, December 17, 2010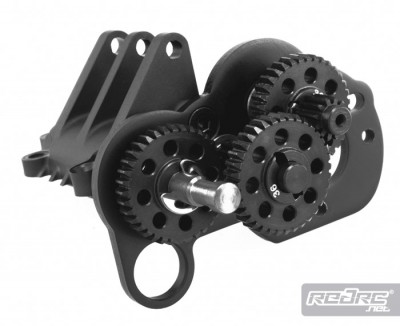 Axial have released a number of new items for their XR10 crawler, beginning with these machined gears. Precision CNC machined, the complete set of machined gears will reduce your internal rotating mass by over 15% as well as increase strength and efficiency. Axial have also released precision CNC machined titanium gear shafts, which not only increase strength and efficiency but help reduced the internal rotating mass by 40% over the stock Axial XR10 steel gear shafts.
Thursday, December 16, 2010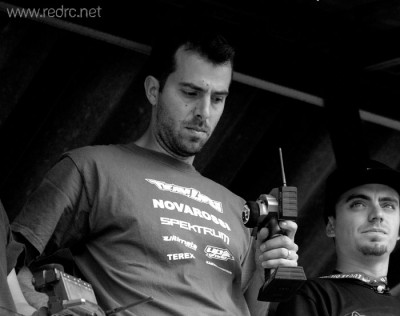 Former European Champion Yannick Aigoin has contacted us to officially confirm current rumours that he is ending his partnership with Novarossi engines, joining Losi team mate Martin Bayer who too recently ended his association with the Italian marque.
After many rumours, I want to confirm that I'll not extend my partnership with Novarossi. I'd like to thank them very much for this experience and the great support they provided since I joined them at end of 2008. I'd also like to say that I'm proud of the technical and commercial work we've done together and to wish them all the best for the future. Now it is time for new challenges about which I'll give you more details soon.
Thursday, December 16, 2010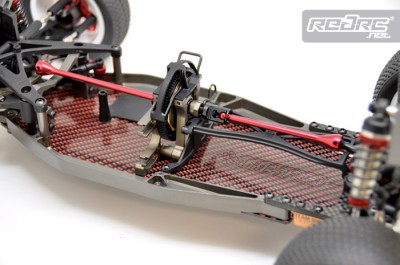 Tresrey have released this awesome looking red carbon chassis for the Durango DEX410 buggy. About half the weight of the standard aluminium chassis plate, it features kick ups on both the front and rear of the chassis and is a direct replacement for the original. The chassis plate is softer however than the aluminium version and therefore is better suited to low grip conditions.
View more images of the chassis plate here
Thursday, December 16, 2010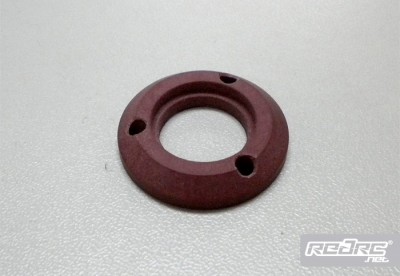 KM Racing have released this new red clutch shoe for their H-K1 200mm chassis. The new material slips less than other versions for better acceleration and is perfectly suited for high grip tracks with lots of corners.
Source: KM Racing [km-rc.com]
Thursday, December 16, 2010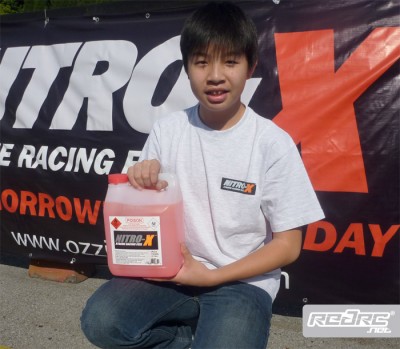 Australian Fuel Company, Nitro-X has announced that they have signed 13 year old JJ Wang. Racing both sedan and 1/8th scale, the young Chinese-American Mugen driver is one of the up and coming young drivers from Asia. At the age of 12, JJ placed 34th in the World Sedan Championships in 2010 and in 2011 will be competing at the 1/8th Scale Worlds in Miami. "I want to thank Nitro-X for their support" said JJ Wang, "I like their new formula fuel which gives me the power and run time I need for competition".
Source: Nitro-X [nitro-x.com]
Thursday, December 16, 2010