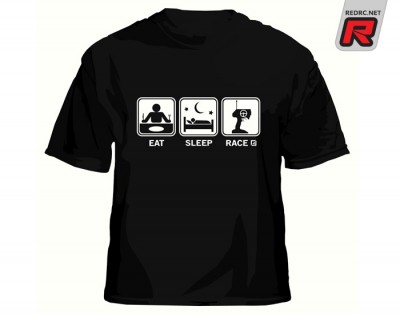 Grip-RC is an apparel & accessory company dedicated to producing fresh and stylish designs that you can wear and use at the racetrack or on the streets. The apparel and accessories are made from high quality materials whilst also keeping great looks. First product released is the so called Life Tee shirt that is available from S to XXL size via Grip-RC's eBay store or mail-order by emailing grip-rc@hotmail.com.
Source: Grip-RC [facebook.com]
Wednesday, August 17, 2011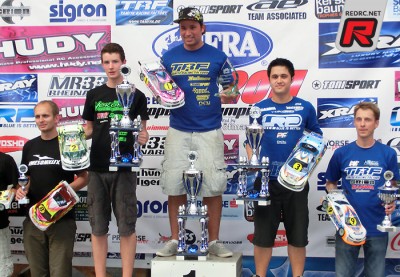 Last weekend, the 2011 EFRA Electric Touring Car European Championships took place in Traiskirchen/Austria. Three times World Champion Marc Rheinard took TQ followed by Yannic Prümper, Ronald Völker and Alex Hagberg making it three different chassis brands in the top 4.
Click here to continue reading the report
Wednesday, August 17, 2011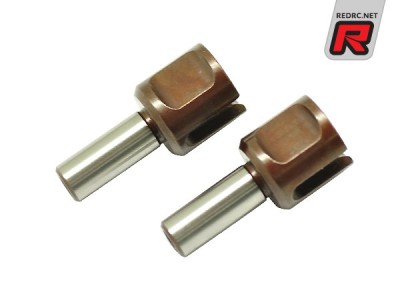 Arrowmax release front one-way outdrive axles for the Xray RX8 1/8 scale on-road chassis. Machined from high-quality spring steel and specially hardened, the axles are both lightweight and durable and a direct replacement for the stock parts.
Source: Free Max [freemaxmp.com]
Wednesday, August 17, 2011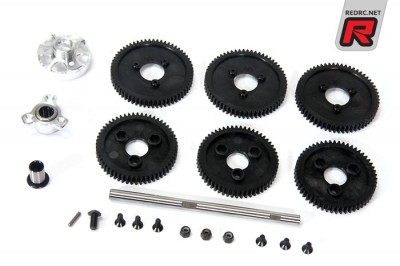 Edam release a 2 speed upgrade kit for the Spirit 1/10 scale on-road nitro chassis. Updated parts are the new steel rear layshaft with increased durability compared to the previously used titanium one and a new first gear one way sleeve to put away stress from the shaft and the one way bearing for a better efficiency of the drive system.
Click here to view another picture
Wednesday, August 17, 2011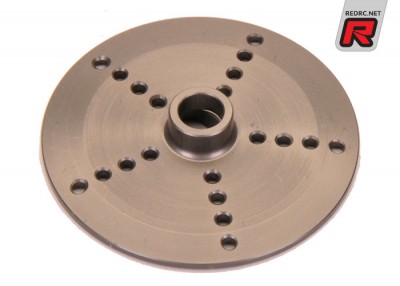 Team C Racing release the V2 slipper hub for the TC02 2WD buggy. The plate features the original design but five lines of venting holes to reduce the temperature of the slipper hubs and pads when using high-power brushless motors. Included in the set are two hubs.
Source: Team C Racing [teamcracing.net]
Wednesday, August 17, 2011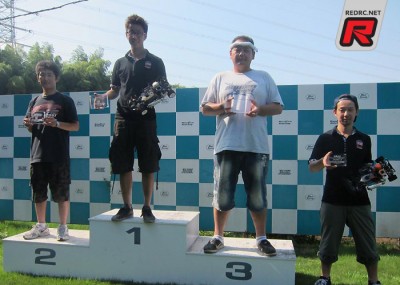 KM got in touch to tell us about their recent success at the 2011 JMRCA Kanto Middle Japan championship. Yuichi Adachi (KM H-K1) took TQ on the KeiTune racing track, the host of the upcoming JMRCA All Japan National Championship. In the final Yuichi could not take an advantage of the pole position as he ran into engine trouble that forced him to retire making way for KM team mate Hung Cheung Hang (KM H-K1) who on two laps ahead of Hidekazu Takaishi (Kyosho R4) and Ryuji Noguchi (Mugen MTX4).
Source: KM [km-rc.com]
Wednesday, August 17, 2011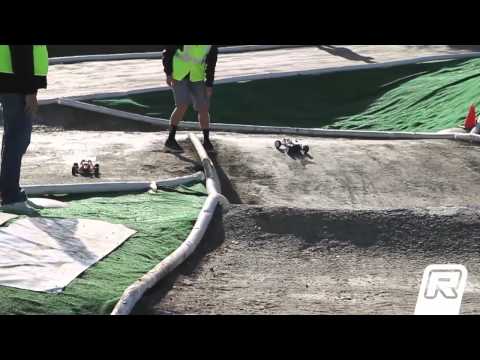 Following our coverage of last weekend's ROAR EP Offroad Nationals in Union City, California, we now have some videos from both leg 1 and leg 3 of the 4wd A-main online. We hope to have more online in the coming days so stay tuned to our Youtube channel for updates.
View a video of A-main leg 3 here
Wednesday, August 17, 2011
Pro-Line have sent out a sneak peak of their new Blockade SC tire. Having been very successful at the 2011 ROAR Gas Nationals the new tire has been transferred across to this new SC form. Notable Features include revolutionary long lasting tread pattern which generates exceptional forward and side bite on a variety of surfaces and latest generation V2 SC wide carcass for increased contact patch.
Source: Pro-Line [prolineracing.com]
Tuesday, August 16, 2011