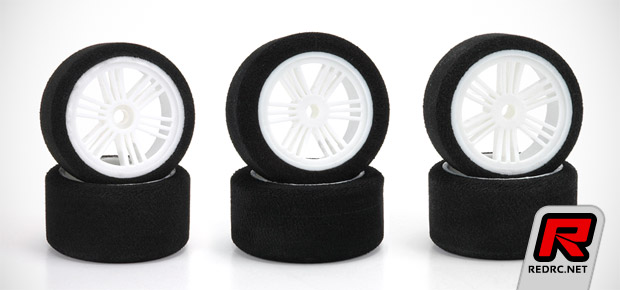 Contact tyres have announced a new range of pre-glued 1/12th scale tyres suitable for the Supastox/GT12/Mardave class of racing. Hugely popular in the UK this is the first time pre-glued tyres have been widely available, and at a great price too. No more truing just bolt on and go racing, the Contact tyres development team have perfectly selected the best range of tyres for all conditions. The rear tyres come on 18 spoke standard rear wheels, fronts are available on 18 spoke standard wheels and also ball bearing axle wheels. Rears are at a ready to race diameter of 52mm and fronts at 48mm plus a special oval racing front at 52mm.
Source: Contact [racing-cars.com]
Thursday, December 8, 2011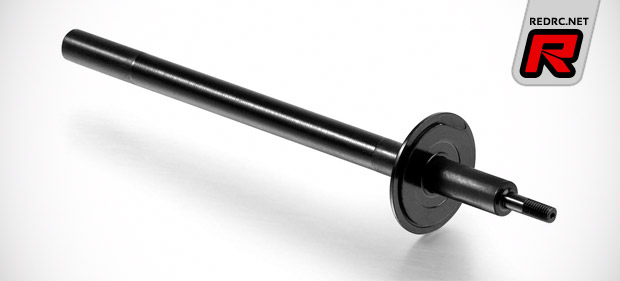 Xray have released this new strong rear axle assembly for their  XII, X12 or X10. Made from Hudy spring steel the shaft has been specially machined for perfect balance and smoothness with zero run-out for vibration-free operation.
Source: Xray [teamxray.com]
Thursday, December 8, 2011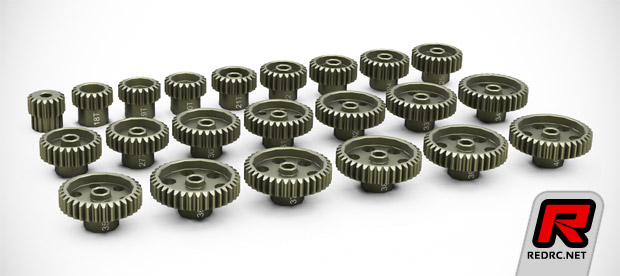 Arrowmax have released a full set of premium-quality pinions, in 48 pitch. Made from the highest quality 7075-T6 aluminium and hard coated they are both tough and lightweight. Available in a full range from 16T – 40T.
Source: Arrowmax [arrowmax-rc.com]
Thursday, December 8, 2011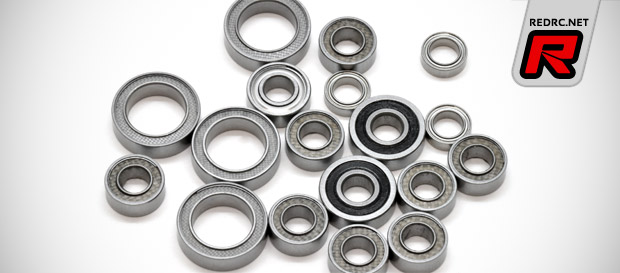 Tresrey has released this new high grade ball bearing set for Team Durango's DEX210. The set includes 8pcs of 5x10x4mm and 4pcs of 10x15x4mm, both with plastic Teflon shielded bearings for lower rotational resistance. Also includes 2pcs of 5x13x4mm Rubber shield ball bearings for outside (wheel side) of the rear hub carrier, and two types of Metal shield ball bearings for the gear box and the differential for increasing drive efficiency and durability.
Source: Tresrey [tresrey.com]
Thursday, December 8, 2011

EFRA got in touch with us to ask the different brands of tire additives, who wish to have their product approved for use at EFRA gas on road events next year, to send them samples of their product for testing. At the recent AGM, EFRA made the use of tire additive legal at 1/8th and 1/10th scale gas on road events but they wish to ensure that the treatments used are not volatile or toxic, hence the need for pre approval.
View the full EFRA letter here
Thursday, December 8, 2011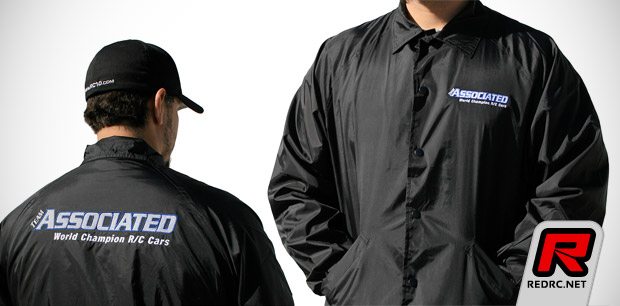 Stay warm and dry and look great too with Team Associated's all-new windbreaker. Made with a 100% nylon shell, it has flannel body lining and nylon sleeve lining will keep you warm on a windy day. Featuring the Team Associated logo embroidered on the front chest and across the shoulders, it is available in sizes S to XXXL.
Source: Associated [rc10.com]
Wednesday, December 7, 2011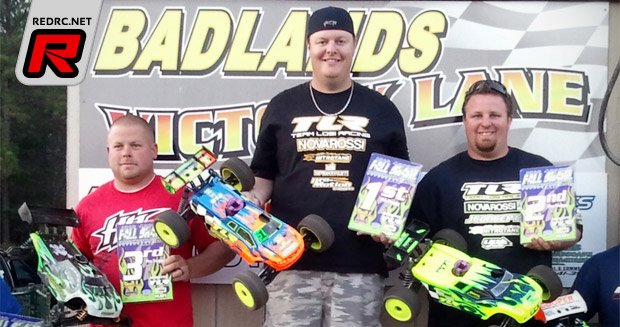 The Badlands R/C club hosted the 2011 Fall Brawl last week. The turnout was great with 200 entries and the weather and track conditions were amazing, the track having lots of grip and stayed smooth all weekend. In the Expert 1/8th buggy and truck classes TLR / Novarossi driver Adam Drake was the top qualifier. All nitro A mains were 30 minutes for the Fall Brawl. In the truggy class Adam took the win with his Novarossi powered TLR 8ight T 2.0 followed by his teammate Jason Smith who was also running the same chassis and engine package.  In the buggy class TLR drivers took all three podium spots with Adam Drake winning, Ryan Lopez finishing second and Jason Smith finishing third.
Wednesday, December 7, 2011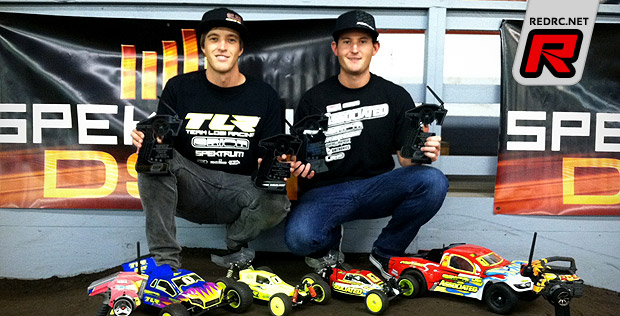 The 2011 Spektrum Off-Road Championships were held December 1-4 at Trackside Hobbies & Raceway in Milwaukee, WI. World Famous Race Director and THR owner Scotty Ernst would have a huge turnout at this years event reaching an amazing 407 total race entries. For Sunday's main events, Modified Truck, 4wd Modified Buggy and 2wd Modified Buggy would all have 5-minute triple A-mains to decide the winners while in the 2wd Modified Short Course, 4×4 Modified Short Course and all Stock Classes they would run 1 single 7-minute A-Main.
Continue reading the report here
Wednesday, December 7, 2011