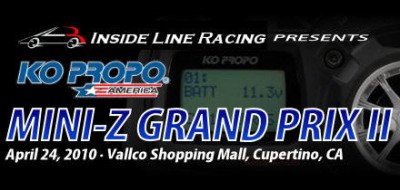 KO Propo America have been in touch to announce the Mini-Z Grand Prix II that will be hosted by Inside Line Racing in the Cupertino Square (Vallco) Mall on April 24, 2010. Last year saw 75 drivers bring Mini-Z racing to the public inside the Cupertino Square Mall were hundreds of people stopped by to view the racing in the mall as they shopped and this year they expect to be no different. Full information on the race can be found here.
Wednesday, March 24, 2010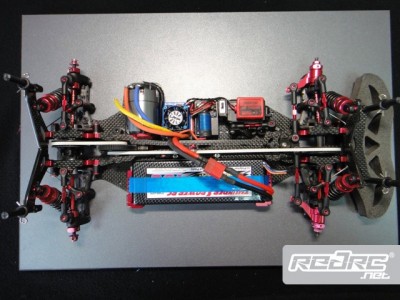 T.O.P. Racing have released an optional LiPo chassis conversion set for the Photon. The new chassis plate is available in 3 versions, standard, stiff & super stiff and has eliminated the motor recess area and Sub-C battery slots meaning its stronger and the chassis flex has also been optimised. The new plate also allows the flipping of the front and rear belts to allow the placement of the electronics more towards the battery side, so the car could be balanced with a total weight as low as 1,350g. A new aluminium battery mounting, positioning and balancing system allows for 2 LiPo mounting positions for the center guide and the aluminum alloy outer guides and allows for independent fine adjustments of left/right & front/rear positions to optimize weight balancing and at the same time allows for a snug fit of any popular LiPo battery with simple alloy spacers.
Click here for more photos of the conversion set
Wednesday, March 24, 2010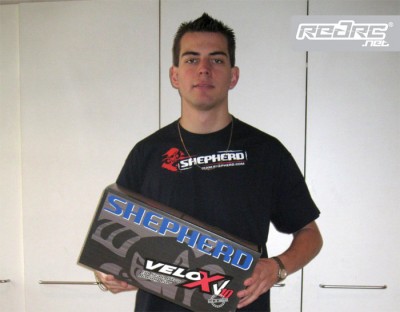 Shepherd have announced the partnership with another world-class driver. 1/5th Scale World Champion 2007 and 2008 1/10 IC Track World Championship finalist Martin Lissau will use the Shepherd Velox V10 for the upcoming season. He will attend the Danish National Championship as well as this years European Championship A in Goteborg to join the already strong team around World Champion Daniele Ielasi and other international top drivers. Martin had the following to say:
I'm very happy that Team Shepherd are giving me this opportunity to race with the new Velox V10 and I'm really looking forward to being a part of the strong team that they have for the upcoming season. I would like to say thanks to Team Shepherd for giving me this opportunity and I hope to have a great season with good results and a lot of fun.
Source: Shepherd [team-shepherd.com]
Wednesday, March 24, 2010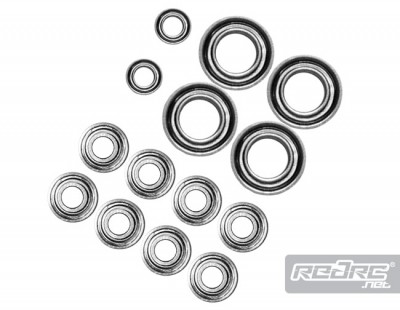 New from KM Racing are these bearing sets for use in AWD Mini-Z chassis'. Available in steel oiled and ceramic versions you can can get both types in sets of 4pcs, 10pcs as well as a complete set.
Source: KM Racing [km-rc.com]
Wednesday, March 24, 2010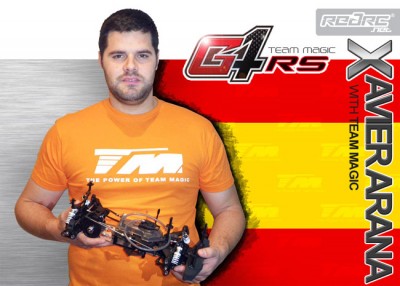 Team Magic have announced the signing of Xavier Arana to their team for 2010. The runner up at last year's Spanish National championship will race the G4S09 throughout the season, making his competition debut at the opening National race at the Valladolid track.
Source: Team Magic [teammagic.com.tw]
Wednesday, March 24, 2010

Our friends at LRP were in contact to remind us that their annual international touring car event will get underway this Friday in Eppelheim, Germany. LRP will be covering the event live on their official TCM website, where you can follow all the action with reports, interviews and videos.
Check out the official event site here.
Wednesday, March 24, 2010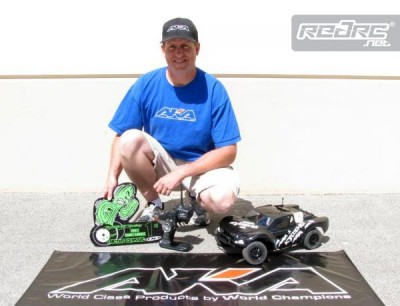 Last weekend's Cactus Classic race saw AKA debut their two new SC tires, which we wrote about previously, the Wishbone and the Enduro at the event. Mark Pavidis posted the fastest time in Short Course qualifying and started in second for the main. Two laps into the 15 minute final Mark took the lead and never looked back. Mark took the top spot on the podium followed by team mate Joe Pillars who finished third overall. Some competitors questioned using the small Wishbone tread on such a high bite and abrasive track condition, but the pictures prove that AKA's long wearing proprietary rubber compounds proved the competition wrong and finished with tread to spare.
Click here for images of Mark's truck
Wednesday, March 24, 2010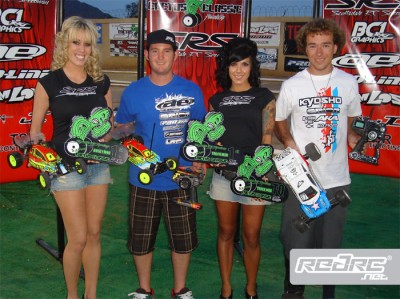 Team Orion are reporting on the 24th Annual Cactus Classic hosted by Scottsdale R/C Speedway in beautiful Scottsdale, Arizona. Like in years past, this race had an International feel with drivers coming from as far as Japan and Europe to attend. The Cactus is very well known as being one of the biggest and best races of the year for its great competition and perfect weather. At the beginning of every year, this is one race that every marks on their calendar to attend.
Continue reading the report here
Wednesday, March 24, 2010