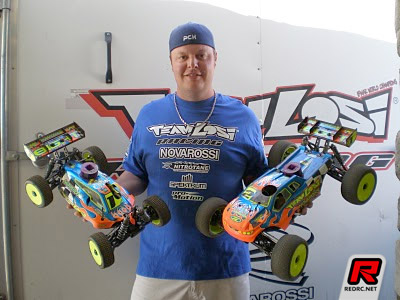 Adam Drake has taken victory at the first round of the TLR Winter series in both 1/8th buggy and truck. Last weekend kicked off the series, which consists of four rounds with points being awarded for qualifying and main event finishes, with this opening round attracting 124 entries. Qualifying was controlled by TLR / Novarossi driver Adam Drake, who was able to set the fastest time in both rounds of qualifying for buggy and truck. In the finals Adam continued to put in consistent laps and won the truck final by more than one lap from Jessie Robinson and won the buggy final by more than two laps again from Robinson. Round 2 of the series is February 19th.
Source: TLR [tlracing.com]
Tuesday, February 8, 2011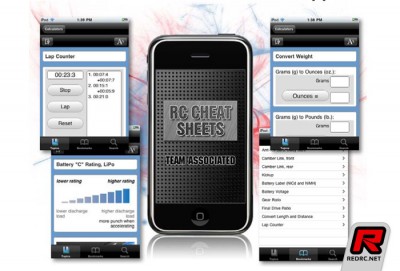 Team Associated have released their RC Cheat Sheets iPhone app. Now you can quickly understand how to adjust your RC car, buggy or truck settings for optimum tuning. Within a range of tuning options, which is better, a higher number or lower? Thicker or thinner? How will a longer or shorter adjustment change the handling? If you keep scratching your head trying to remember, then you need to download this app. For those of us who haven't yet grasped the theory and physics of the tuning possibilities behind the many setup options, RC Cheat Sheets, with its 100+ cheat sheets and 70+ full-color photos, will give you shortcuts to the information you need to make changes intelligently and quickly. This app puts valuable information at your fingertips for off road, on road and oval styles and electric and nitro vehicles. This app useful for a wide range of RC brands, not just Team Associated vehicles.
View a video demonstrating the app here
Tuesday, February 8, 2011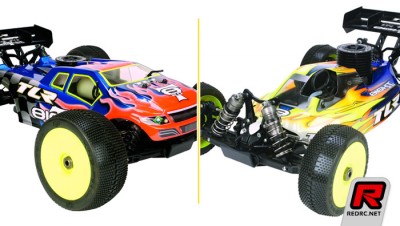 Returning to its roots, Team Losi Racing is once again offering kits to the racing community. These 1/8 8ight 2.0 4WD Race Buggy and 8ight-T 2.0 4WD Race Truggy kits include everything the roller versions have except tires. They do, however, come with two complete sets of wheels. Currently, Team Losi Racing offers six kits in its competition vehicle lineup.
Source: TLR [tlracing.com]
Tuesday, February 8, 2011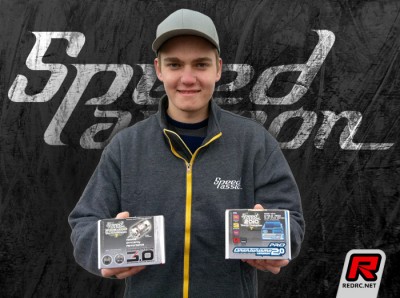 Having just announced a new engine sponsor yesterday, Joern Neumann has today been confirmed as joining the Speed Passion team for electronics. The former European Champion will use the company's Competition 3.0 BL motors and Gran Turismo Pro 2.0 speed controllers in his Durango 4wd and 2wd chassis'. Joern joins Speed Passion's already strong European electric off road team which includes current double European Champion Lee Martin, former European 4wd Champion Marc Rheinard and Petit RC race winner Paul Bradby.
Source: Speed Passion [speedpassion.net]
Tuesday, February 8, 2011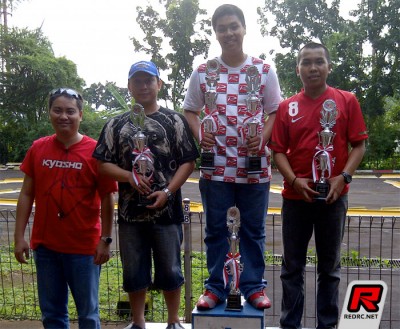 The first round of 2011 Jakarta Grand Prix series for 1/10 200mm was held at the JITC Race Track, with this championship series also used for "Indonesian Selection Championship" for the 2012 IFMAR World championship. The start of the race was delayed for about 1 hour to wait for the track to dry after it rained on Saturday night. In qualifying it was Bowie Ginting that took the TQ spot with the only 16 laps in the round followed by Fayakhun Andriadi, Chandra Yosef, Andhyka Pranusatya and Heri Susanto.
Continue reading the report here
Tuesday, February 8, 2011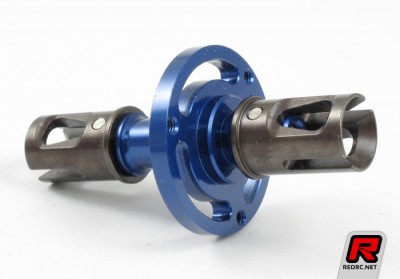 Roche RC have introduced a number of new optional parts for Yokomo, TOP and Tamiya electric touring cars. First up is the heavy duty spool set, which is available in blue for the Yokomo BD5 and DRB chassis, while the red version fits the TOP Photon. Also for the Yokomo are some spring steel spool cups and spring steel universal drive axles, the axles also being suitable for the Tamiya touring car chassis.
Tuesday, February 8, 2011
Venom Team Driver Darryn Johnson took the new Gambler Short Course Truck to the top step of the podium after a hard fought battle at last weekend's JConcepts clash in Australia. After an intense qualifying battle, Darryn started from 2nd on the grid. With tricky track conditions because of intermittent rain, Darryn used the mid mount motor configuration on the Gambler to good effect and took out the first two finals, winning the event overall.
Source: Venom [venom-group.com]
Tuesday, February 8, 2011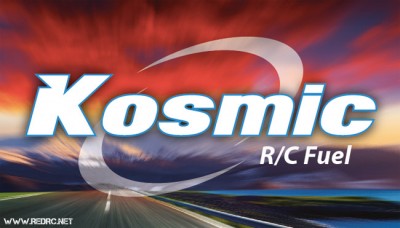 Front running US racer DJ Apolaro has announced the creation of a new line of fuel to be named 'Kosmic RC Fuel'. Made using state of the art machinery to ensure that every batch equal in quality and performance, Kosmic RC Fuel has been developed for all levels of RC. From the street basher to the extreme racer, Kosmic has many different lines of Fuel. Having its race debut at the recent Florida State Series race in Ft. Myers they took victory in both classes with Rino Lino taking the win in 1/10th scale and DJ himself winning 1/8th. Keep an eye out for the launch of their new web site over the next few weeks but for now you can send any inquires to djapolaro@hotmail.com.
Source: Kosmic RC Fuel [kosmicrcfuel.com]
Monday, February 7, 2011