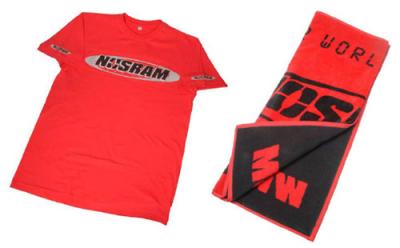 Competition electronics manufacturer Nosram have released some new merchandising for their customers, in the form of a new t-shirt and pit towel. The t-shirt is made from high quality red cotton and sports the Nosram logo in black, with a silver coloured oval behind it, while the both sleeves sport the same printed design. The towel is 70cm x 150cm, large enough to cover your pit area, and is red and black in colour while the surface sports the Nosram logo and web address on both sides.
Source: RC Forum [rcforum.co.kr]
Monday, July 30, 2007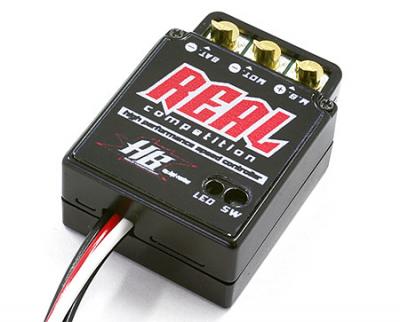 Hot Bodies have also announced the release of this new competition micro speed controller for brushed motors, called the Real Competition. This super lightweight controller comes preinstalled with the Team HB setting program which allows you to configure the settings such as response times, power curves etc. Other features include a high temperature safety cut off system, low battery protection function, alarm function in case you forget to disconnect the power and a data logging function.
Click more to see the specs… (more…)
Monday, July 30, 2007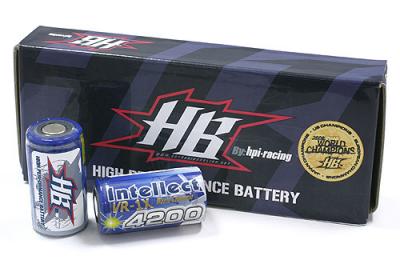 Hot Bodies have announced that they will soon start selling their new matched Intellect based IB4200 VR-1X cells, which provide lots of power and are also very reliable. The matched cells come sold in 3 different versions, the Competition type which as the name suggests is suited to the highest level of racing, the Racing type which is a good all round cell and the HG version which is a basic matched cell. Sold in packs of 6 cells, expect to see them available in August.
Click here to see another picture of the cells… (more…)
Monday, July 30, 2007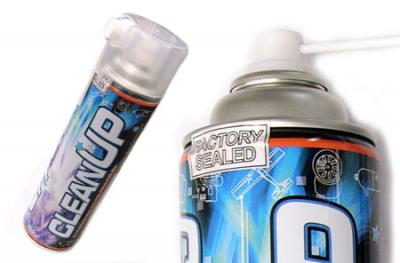 Korean company Pit Work have released this all purpose cleaner for model cars which is alcohol based and can be used to take grease and dirt off of motors, engines, tires and bodyshells. Called Clean Up, it is sold in a large 655ml spray canister and comes with two seperate nozzles for varying applications.
Source: Pit Work [pitwork.co.kr]
Monday, July 30, 2007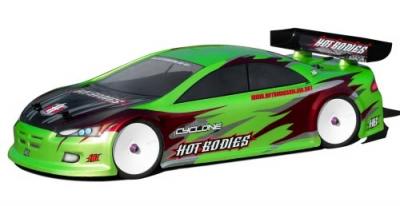 You might remember last week that we informed you about the new lightweight version of the Moore Speed Mazda 6 bodyshell. Well the diet seems to be spreading within Hot Bodies with the introduction of this new lightweight Dodge Stratus 190mm body shell, which like the other lightweight shells available are around 30 grams lighter than the standard versions.
Source: Hot Bodies [hbeurope.com]
Monday, July 30, 2007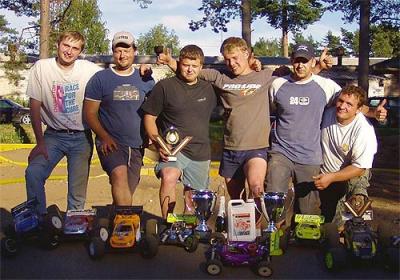 Xray have a report on their site from the recently held Estonian Championship which were run for 1/8th buggy and truggy classes. In qualifying it was Xray driver Jaanus Kesküla that took the top qualifying spot in both classes and in the truggy final he could easily win the event, despite some technical problems late into the race, finishing in front of team mates Marek Männing and Allar Rebane in 2nd and 3rd respectively. In the buggy final it was more of the same for Jaanus who ran away with the event to win from Rando Mere in 2nd and Siim Sildver in 3rd.
Source: Xray [teamxray.com]
Monday, July 30, 2007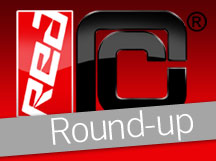 A summary of other news pieces from around the internet today in our Red RC Round-up:
> oOple has his complete report from the Buggy Euros now online – Link [oOple.com]
> Nanda podium finish at Sunshine Coast Cup Challenge – Link [buggy-sport.info]
> Pavidis and Hughes win Rd3 2007 SoCal Saturday Series – Link [neo-buggy.net]
> Linus Thern wins the Swedish Buggy Nationals – Link [minioffroad.se]
> Announcement, Nitro Cross World Champs – Link [neo-buggy.net]
Sunday, July 29, 2007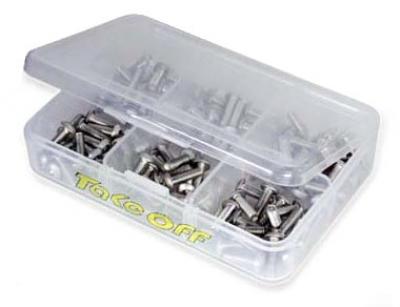 Japenese company, Take Off, have released the latest addition to their product range with the introduction of their new Xray T2 series screw set. Coming in a handy compartmented plastic box, the screws are made in 3 different variations – titanium, anodised titanium and anodised duraluminium. The anodised versions are sold in 8 different colours – silver, light blue, blue, purple, black, red, pink and gold.
Source: Take Off [takeoff.main.jp]
Sunday, July 29, 2007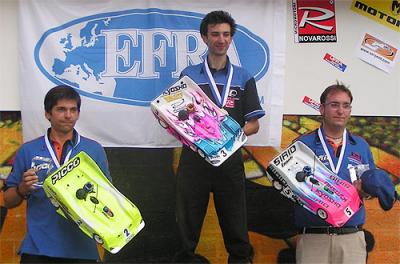 7-time World Champion Lamberto Collari is the 2007 1/8th scale European Champion following a tense battle in todays finals in Lostallo, Switzerland. Qualifying had seen former European Champion Michael Salven on the pole position and a good start in the race saw him in contention for the win ahead of the following pack of Italians, but 2 lengthy stops caused by the throttle linkage ball joint coming off twice meant he was out of contention. This allowed the Italian steam train out in front with an extremely close battle playing out between Collari, who wouldn't stop for tires, and Alberto Picco right up until the end of the 45 minutes with Collari, driving a Kyosho, taking the win by less than a second ahead of a closing Alberto Picco with the Mugen, while Kyosho racer Francesco Tironi rounded out the podium in 3rd.
Click to see the final standings… (more…)
Sunday, July 29, 2007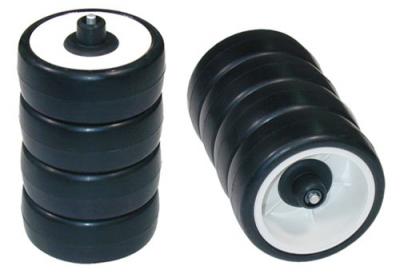 Much More have released these handy new tire stackers, sold under the companys Sweep tire brand, that work with all type of touring car wheels. Sold in sets of 3, enough to hold up to 12 wheels in total, they are available in black, blue and red and are just another handy way to keep sets of tires bunched together.
Source: RC Forum [rcforum.co.kr]
Sunday, July 29, 2007