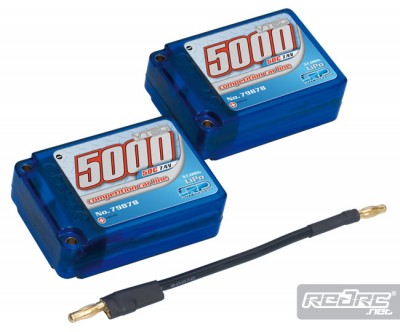 Seen at the toy fair, LRP have released this competition spec 50C 5000mAh hard cased LiPo saddle pack configured to deliver extremely high current draw, especially during acceleration. The unique values are achieved by specially selected raw materials and new modern manufacturing technology. Due to the new electrolyte-mixture the batteries can be charged exceptionally fast and due to an extremely low internal resistance the voltage of the batteries stays stable even under the highest pressure and demands. The revolutionary HDS technology, developed by LRP, allows a very high discharge current and therefore also significantly more power. Equipped with 4mm gold connectors, that can be connected from both sides for highest possible flexibility.
Source: LRP [lrp.cc]
Monday, February 22, 2010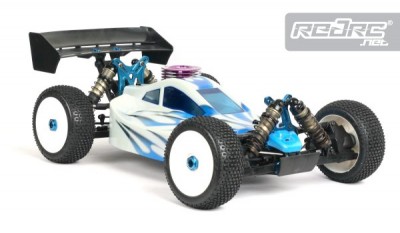 Team Titan have released their Blitz BuggyRC8 body shell, designed for the Associated RC8B 1/8th scale buggy. The new design features a low profile edge and side wing design to give more down force for the chassis. Made with 1.5mm thick polycarbonate with protect film for painting, it is supplied with window mask and decals.
Click here for more images of the shell
Monday, February 22, 2010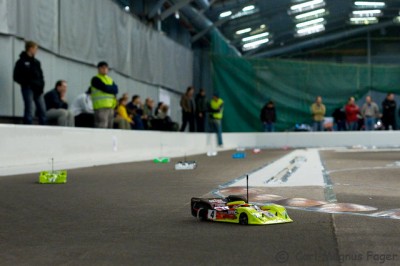 Finnish indoor season on road nationals aka FinTrack Tour continued at Southern Finland at the city of Tampere last weekend. The venue was a huge sport hall with several separated game fields for indoor games. Due to recent cold weather conditions, the hall was pretty cold inside, only about 12-14C degrees during the day as it was -25C outside with blowing wind making it feel like -50C. The track was pretty bumpy due to plastic carpet on the hall floor which had stretched during the years but the layout was good for 1/12 with lots of technical corners and not so high speed as TC tracks usually are.
Continue reading the report here
Monday, February 22, 2010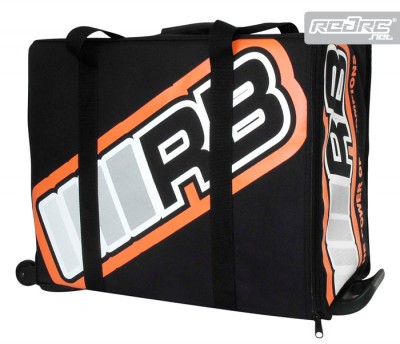 RB in France have introduced their new 2010 RB trolley bag. Still very useful and with a great new design, it is large enough (L44xW32xH66cm) to accommodate the majority of your equipment and as it is a trolley it is simple to transport from your car to the pit area. For 2010, it comes with completely new strengthened plastic drawers making it stronger and more durable than the previous version.
Click here for another image of the bag
Monday, February 22, 2010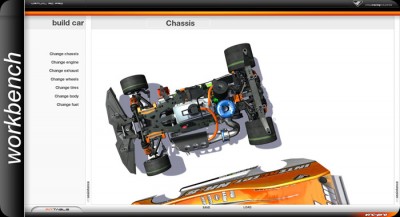 VRC Pro is now in alpha testing state, meaning all systems and structures are being intensively tested before to start the beta test with outside users. The waiting was for the proprietary XANDRA graphics engine to deliver the first in-game pictures. And they are stunning! The graphics engine delivers a hi definition r/c racing experience as real as it will ever get. Dynamic shading on the 3D pit table user interface, light reflection and specularity produce a fully realistic pit table environment from where you build and set up your car or go racing. And in the background the live race track with cars on it. It's just like being on the track.
Continue reading the column here
Monday, February 22, 2010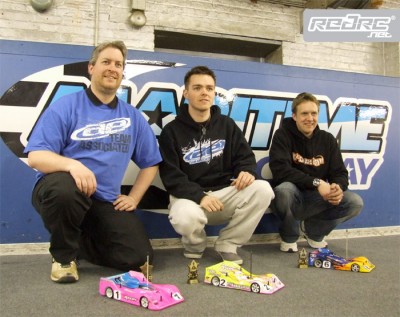 Round five of this season's BRCA 1:12 championship was held over the weekend at the popular permanent indoor facility at Maritime Raceway. As per previous rounds day one sees a Pro Stock national for all drivers, with an option to run 10.5 or modified motors on Sunday. Day one went well for team Associated with a win for Olly Jefferies and his LRP / Reedy powered R5, Olly qualified second behind his experienced team mate Keith Robertson. An early error from both Associated drivers saw Elliott Harper take the lead with his CRC car, Olly kept the pressure on Elliott who then run into mechanical problems and dropped back allowing Olly to take the win ahead of the V-Design of Andy Griffith with Keith Robertson completing the Podium. The result opens up the Pro Stock national title, with one round to go a number of drivers can now take the title.
Continue reading the report here
Monday, February 22, 2010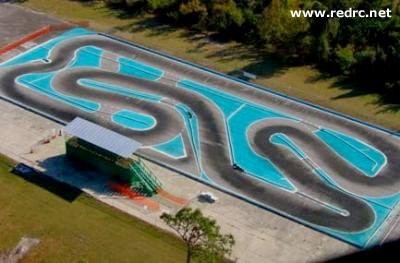 We have received word from Kevin Hutchinson that Kissimmee R/C Raceway is no more. The track that hosted the 2004 Electric Worlds, 2005 Roar Nationals, US Open Championships (4 yrs), Kyosho World Cup and many other races has been closed. After extending their previous agreement through 2011 back in October, the golf course owners have put the course up for sale and as a result the track has to be removed.
This is a surprise I know to all of the racers who have supported us over the years, especially after the recent renovations to the track a few months ago. I received notice that due to the agreement struck, it is over. A BIG Thank You to all of the R/C community, especially the locals who have supported us throughout our tenure!
Monday, February 22, 2010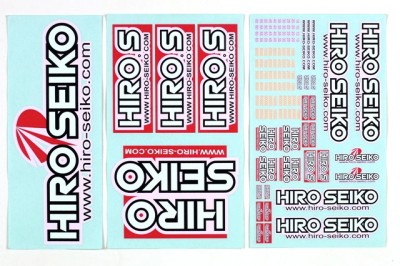 Taiwanese company Hiro Seiko, makers of fine tools, silicone oils and probably most famously, transmitter steering wheels have released a line of decals. Available in 3 different versions, there is a single large (100x260mm) logo decal and two different multiple logo sheets (152x260mm).
Source: Hiro Seiko [hiro-seiko.com]
Monday, February 22, 2010