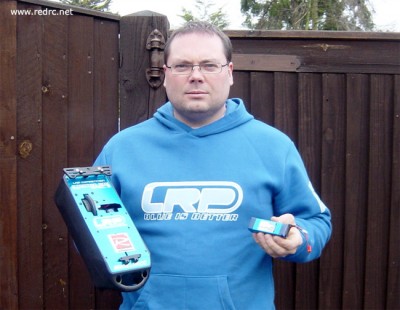 Mark Green has announced a deal that will see him use LRP products this season. The multiple World Championship finalist and British National Champion, will be using the company's range of nitro products such as their starter box, TX & RX LiPos and voltage regulators. The factory Serpent Novarossi driver will have a busy season competing in the 200mm World Championships, both 1/8th and 200mm European Championships as well as the British Nationals.
Monday, January 4, 2010

New from engine maker O.S., comes their range of O.S. Speed Racing tools. Featuring high quality long wearing tips, they come with a knurled handle with easily identifiable sizes in both writing and in the case of the hex drivers easy to read machined rings. Available in 1.5mm, 2.0mm, 2.5mm & 3.0mm hex, 2.0mm and 2.5mm ball driver, 5.5mm, 6.0mm & 7.0mm nut driver, a flat head engine tuning screw driver and a glow plug spanner, all tool handles sport a red anodised cap for increased comfort.
Source: O.S. Speed [osspeed.com]
Sunday, January 3, 2010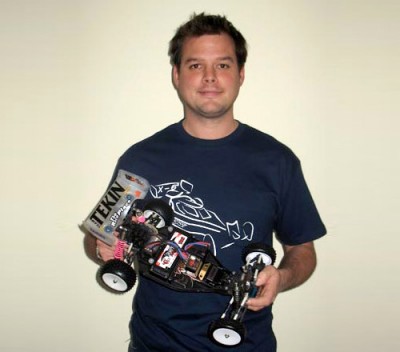 Have recently completed a move to Vampire Racing, UK off-roader Kevin Lee has joined X-Factory in 2WD for the 2010 season. Driving a privately entered X-6 Squared in '09, he won the National race at Eden Park and put his car in the A-final four times during the season.
2009 was my best year ever in buggy, and the X-6 Squared was almost magic all year, including the A final at Bilbao. When the chance arrived to drive alongside Ellis Stafford and the rest of the X-Team, I didn't think twice. They were all so helpful last year, I can't wait to be in the middle of things now. I may even have a go with an X-60.
Lee will continue to drive the Predator for Team Extreme in 4WD, and brings all his other sponsors to the buggy drive, including Tekin, Vampire Racing, The Race Place, Panic Racing, Custom Blitz, and Trishbits.
Source: X-Factory [xfactoryrc.com]
Saturday, January 2, 2010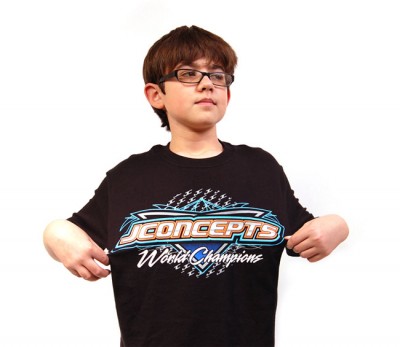 Just in time for 2010 JConcepts has released a newly designed t-shirt based on the popular anniversary theme. This new t-shirt sports a detailed front logo design including the popular and powerful JConcepts logo along with graffiti and sketch imagery type in the background. The back includes a smaller print highlighting the 'Punish the Competition' slogan to show your JConcepts style whether you are coming or going. Available in all sizes from M to XXXL.
Source: JConcepts [jconcepts.net]
Saturday, January 2, 2010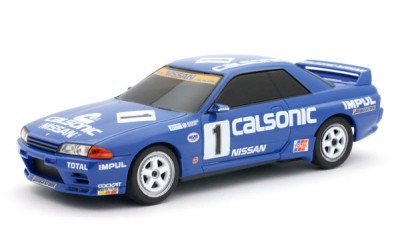 Seen for the first time at the 2009 Shizuoka Hobby Show back in May HPI have now released the RS 32, the company's first 1/32 scale mini RC cars. A series of small cars with authentic drive performance they feature direct-drive 2WD, swing-arm suspension at front and T-bar suspension at rear, servo saver, 4 bevel diff gear, center suspension and a 2.4GHz radio set. All the necessary tools are included in the kit and you have a choice between the RTR version and the chassis set version, which is the combination of assembled chassis and body. Currently there is a 1991 Zexel Skyline, 1991 Taisan Klepper GT-R, 1991 Calsonic Skyline and 2 different coloured Skyline GT-R Group A racing cars. Also from HPI is the release of the officially licensed Renault R28 formula one shell for the Formula Ten chassis. The body is supplied with detailed decal sheets, which can also be purchased separately, and there is also a rear wing set, front wing set and barge board set to complete the authentic look.
Click here for more images of the RS32 and R28
Saturday, January 2, 2010

Here we have this weeks round up of product releases and race reports from our site sponsors Xray. Our summary includes everything published by the Slovakian manufacturer on their own website in the past week, so if you didn't find the time to visit, be sure to read on. This weeks round up includes the following stories.
- XRAY Presents new XII Link
– T3 Dominates Swedish Lucia Race
– XB808 2010 Takes TQ & Win at Clanfield winter champs R1
– T3 Dominates South German Qualifier R3
– T3 Wins Norwegian Winter Series R3
– XRAY at Buggy Party in Pattaya
– T2'009 Wins 2009 Malaysia National Championship
– T3 Wins Futaba Cup 2009
Click here to view the round-up
Saturday, January 2, 2010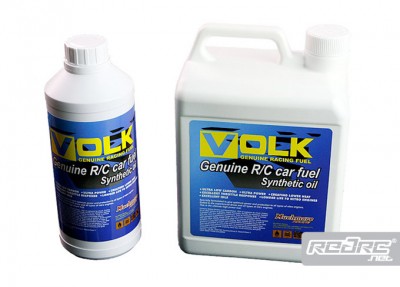 New from Much More racing is this VOLK genuine RC Car racing fuel. Available in 1 or 4 liter drums of 25%, it is specially formulated to give optimum power and protection to all types of nitro engines. Suitable for experienced racers, it features ultra low carbon, excellent throttle response and excellent idle.
Source: Much More [much-more.co.kr]
Friday, January 1, 2010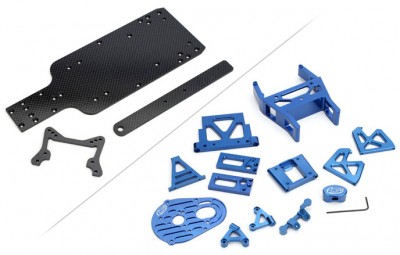 Losi have released a whole host of performance updates for their 1/10 Slider RTR starting with this graphite performance package that includes a lightweight graphite chassis, a graphite battery brace and a graphite front shock tower. A further aluminium performance package gives your 1/10 Slider an enhancement in performance and style with these blue anodized parts. This package contains a rear connector set, a rear pivot, a rear bulkhead, a front clip, a steering brace, a lightened motor mount, a set of transmission braces and a set of wing mounts.
Source: Losi [losi.com]
Friday, January 1, 2010