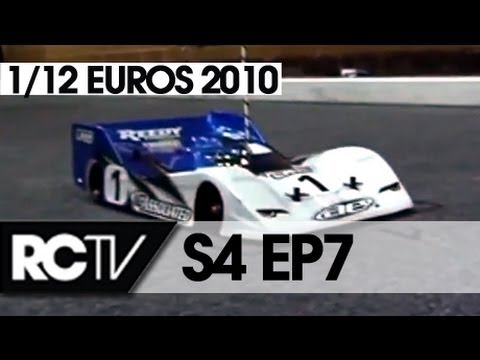 Episode 7 of the fourth series of RC Racing, shown in Europe on cable channel Motors TV, is now online and can be watched in the player above.
This month we have in-depth coverage from the EFRA 1/12th European Championships held in Hinckley, England. We have reports and race action from both classes as well as detailed analysis and interviews. We also have an exclusive look at Team Hot Bodies preparations for the forthcoming ISTC World Championships in Germany.
Source: RC Racing TV [rcracing.tv]
Thursday, July 8, 2010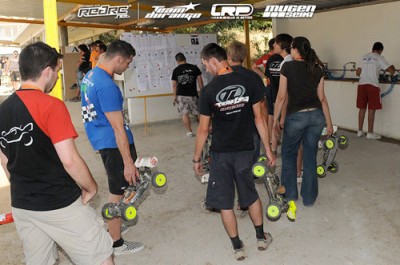 Practice for the 2010 EFRA 1:8 Off Road European Championship is complete and the more serious business of qualifying gets under way tomorrow here in Portugal. After two rounds of timed practice, drivers had one final, untimed run on the track, bringing Day 2 of the 30th running of the championships to a close.
View our full event coverage here.
Wednesday, July 7, 2010
Traxxas have updated their Slayer chassis with the release of the Pro 4×4 version. Based on the previous and very successful Slayer, this latest version features a new chassis and wishbones that give it a 30mm longer wheelbase and 26mm wider track than the original car. Now with a 10% larger footprint, this car's new longer wheelbase chassis and wide track stance deliver enhanced stability in rough conditions and radically improved high speed cornering. Extreme TRX 3.3 power punches hard and revs fast to rip past the competition and the amazing Revo-Spec linkage-based suspension and hard-anodized GTR shocks deliver seemingly bottomless suspension travel that simulates the handling and jumping ability of full-size Pro 4X4 trucks. Slayer Pro 4X4's new bodywork and officially licensed BF Goodrich or Kumho tires bring together scale looks and 50+mph performance for all-day fun, excitement, and competition.
View more images of the new car and feature list here
Wednesday, July 7, 2010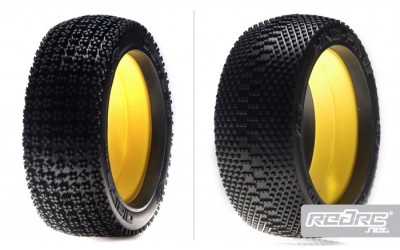 New from Losi is their Digit pattern for 1/8th buggy which is now available in Losi's exclusive red compound. The new multi-level pin design is a two stage square pin design that is supported by a large base pin and provides excellent wear. The tire is highly versatile as it works on multiple track conditions from loose and loamy conditions to hard pack blue groove tracks. Losi molded inserts are provided and known for their perfect balance and are very lightweight. The new Losi King Pin G2 is now also available in Losi's exclusive red compound which works excellent on medium to high grip tracks and provides excellent wear. The new small square pin design provides immense traction on hard packed tracks, while the new center bar design provides increased forward traction. No pin is located between the center bar designs which allows for great forward drive, making out-of-the corner jumps much easier. Losi's BK Bar proved to have incredible forward traction while maintaining great side bite with tremendous longevity and is now available for the 1/10th Off-road Truck class in pink, red, and silver compounds. The tire can be used on the front and rear of truck for optimum traction on hard packed surfaces. It is also available as a 1/10th 4wd front tire in red and pink compounds and has proven to smooth out steering going into the turn while offering improved forward traction on corner exit on hard packed surfaces.
Wednesday, July 7, 2010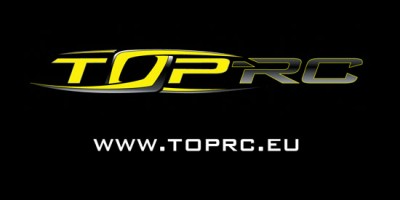 The weather is getting hotter & hotter and so are TopRC offers. Our site sponsors TopRC have prepared some really special daily, weekly and monthly offers for all the brands they carry. Every day, week and month you will find information on TopRC's site about the products that will be sold as part of their special "TopRC Summer 2010 offers". Besides these offers they have also introduced a "TopRC 1 Hour offer" that is available every day, but only for the duration of 1 hour. Since the offer is going to be a really special one, it will not be announced before hand, so you will have to keep checking back at their site to find out what it is. At TopRC you can get many unique offers on personalized combos of cars, engines and accessories. Also available is the new 1/8th Off-road Serpent 811 Cobra and soon you can get the most wanted 1/8th On-road nitro car of this moment, the new Mugen MRX-5, 2010 European champion.
Check out the complete lines of products at TopRC.eu
Wednesday, July 7, 2010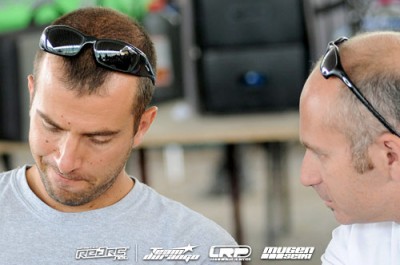 Team Losi's Yannick Aigoin has topped the second timed practice but the Frenchman was unable to match the time set this morning by local star Miguel Matias who will be reseeded No.1 for the heats. Aigoin said small changes had made his car a small bit better and despite being a second slower than his first run, felt more comfortable with the car.
View our full event coverage here.
Wednesday, July 7, 2010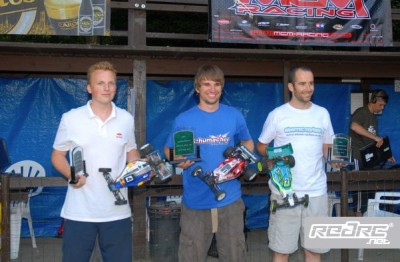 Schumacher are reporting on last weekend's Belgian GP at MBV Kampenhout. This is an annual event held in a park that coincides with a many other local activites, making it a very popular meeting, that quickly becomes over subscribed when entries open. About 18 English drivers made the trip over and all thoroughly enjoyed the meeting. Schumacher UK Team Driver Tom Cockerill was one of the Brits that made the trip over.
Continue reading the report here
Wednesday, July 7, 2010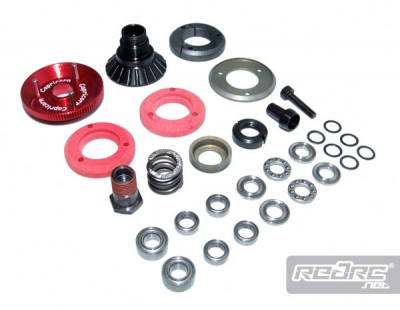 Capricorn have released their new World Champion Edition 2010 Centax clutch for the Serpent 733. Its light weight and size ensure maximum acceleration and increased top speed. The shoe plate, shoe and bell has been revised to further improve the clutch performances. Supplied with two red clutch shoes, 2 bell bearing kit and 2 thrust bearings and only works with the original Serpent pinions. Capricorn have also released details on their all new fuel filter, which features a transparent body and cleanable filter.
Wednesday, July 7, 2010