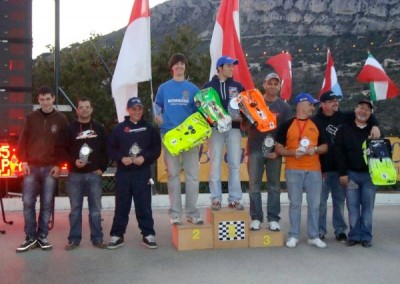 The final EFRA GP of the year took place last weekend in Monaco and attracted some top quality competition. Racing in the hills of the principality it was Serpent driver Andrea Cristiani that took pole position ahead of Motonica ace Robin D'hondt in 2nd, Kyosho racer Adrien Bertin in 3rd, with Mugen driver Walter Salemi completing the top 4 and making it 4 different manufacturers in the direct qualifying positions. Cristiani would go on to win the 45  minute race by 2 and a half laps in front of D'hondt, the pair being the only 2 to drop down into the 13 second barrier, while Serpent racer Serge Christiany took the final podium step in 3rd.
Source: Serpent [serpent.com]
Tuesday, October 27, 2009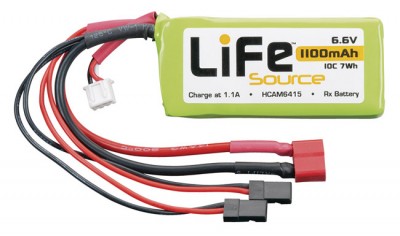 Not only are the new Hobbico LifeSource LiFe 6.6V 10C RX battery packs environmentally friendly because they contain no nickel or cadmium, but they're the safest lithium iron packs around. LifeSource battery packs retain all the advantages of lithium technology like excellent discharge curves, quick charging, higher voltage and lighter weight but without the danger. Available in 1100mAh, 1800mAh, 2100mAh and 3200mAh the packs include three discharge leads, two with universal Rx plugs and one with a Deans ultra female plug. LifeSource battery packs are extremely safe and have no propensity to catch fire.
Source: Hobbico [hobbico.com]
Tuesday, October 27, 2009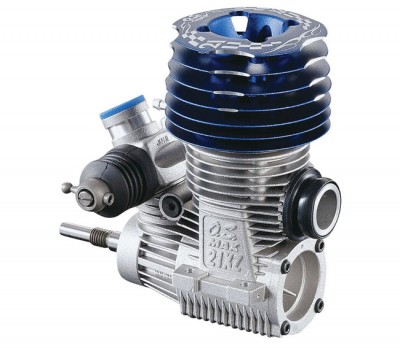 New from O.S. Engines, the .21XZ-R On-Road ABC engine is designed to take drivers to victory at major 1/8 scale on-road championship races. The tungsten-weighted crankshaft creates optimum balance for consistent low and mid-speed torque while the cylinder liner features 7 scavenger ports and 3 exhaust ports for more efficient combustion. Other improvements over its predecessor include a newly designed 21M carburetor, a lighter piston and a more durable conrod.
Click here to see the engine specifications
Tuesday, October 27, 2009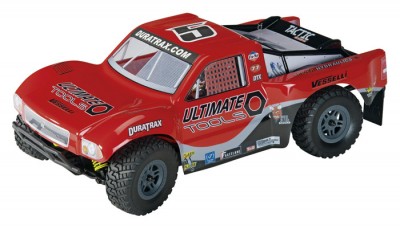 DuraTrax have introduce their 1/18 scale RTR Vendetta SC EP Short Course racing truck. The car comes supplied a powerful 380-size VR3 motor, ESC7550 electronic speed control with reverse and brake combined with a Tactic 2.4GHz radio system with adjustable steering rate, TSX-200 steering servo and receiver with internal antenna. A painted body available in four different colors, with clear windows, completes the professional look of this truck.
Click here for the features and specs lists
Tuesday, October 27, 2009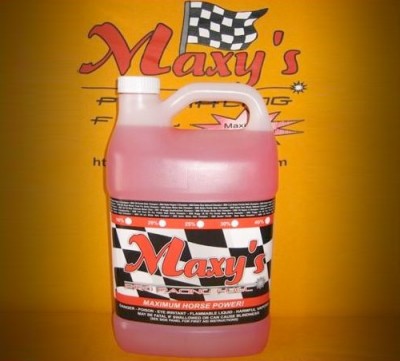 Maxy's Pro Racing Fuel have announced the release of a totally brand new formula along with a newly redesigned bottle and a better looking presentation. The new Blend of fuel was tested over several months to further improve upon the already good fuel that was available. The result is a blend of the best components in the market using a mix of castor and synthetic oils to make a 10% oil content with the most pure Nitromethane and Methanol, making it excellent to use either in on or off road. The final result is a better burning fuel with easier to tune characteristics and what everyone wants, increased power and run time.
Source: Maxy's Fuel [maxysfuel.com]
Monday, October 26, 2009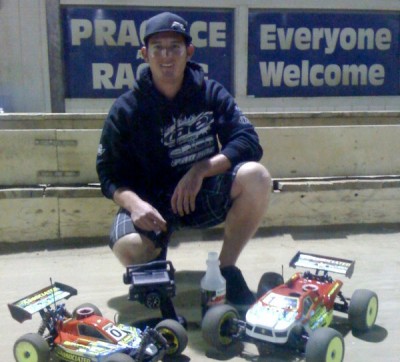 Hot off his double victory at the Nitrocross World Championships, Team Associated's Ryan Cavalieri took three more victories at the 7th round of the Jimmy Babcock Racing League series. Heading in to this round, Cavalieri had a 1 point lead over Cody King for both the overall buggy and truggy championship. With the double victory at Revelation Raceway, Cavalieri extends his lead in Expert Gas Buggy and Expert Gas Truggy and with one round remaining at Hot Rod Hobbies looks poised to claim the two Southern California racing league titles. Cavalieri also raced Electric 1/8th Buggy with his Team Associated RC8e and brought home the victory there as well. Finishing second to Cavalieri, also with his RC8e and LRP/Reedy powered Associated buggy was Chris Jarosz.
Source: Associated [rc10.com]
Monday, October 26, 2009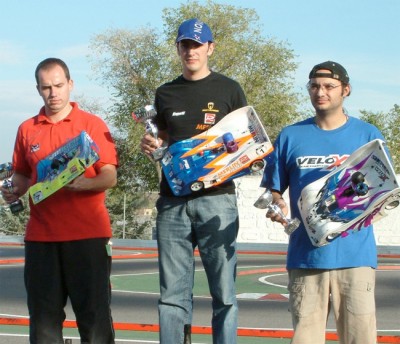 Last weekend saw the 4th and final round of the Spanish 1:8th scale On Road Championships run at the Club Arca in Madrid and it was Merlin Team driver Oscar Cabezas that took the victory, TQ and overall Championship. Driving his Motonica, Óscar dominated the race from the beginning, being the only driver able to set 18 laps and moreover he won the 4 qualifying heats. However the Main final, was not as easy as the final result shows. Óscar had a flame out early on that made him change his strategy and he even run out of fuel in the middle of the final. Nevertheless his pace was so strong and consistent that he could keep the 1st position until the the final flag. With this Victory, Óscar claims the National title with 2 victories and 2 second places. Josué Artiles finished on 2nd in both the last race and the overall championship. In fact, both Oscar and Josue finished the season with the same 1,893 points, however Oscar's worst classification was a 2nd while Artiles worst was a 3rd. This gives an idea about the how tight the fight was between both drivers in recent years.
Click here for the final race standings
Monday, October 26, 2009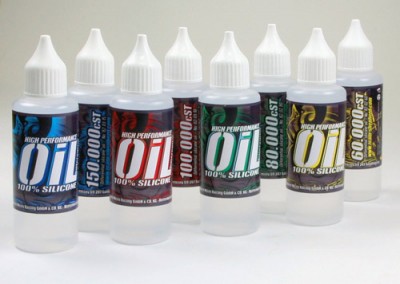 For the soon to be released Velox V10, Shepherd have already released their new range of diff oils. Made from premium raw materials, Shepherd high performance oil is manufactured according to their specifications by one of the leading silicone suppliers. Due to a special heat resistant formula the performance wont be influenced by temperature changes and additionally each batch is laboratory controlled to always ensure the same performance. For easy identification the industry standard cSt gives precise information about the viscosity. The uniquely colored labels make it even easier to find the correct bottle in the tool box. The oils are available in 60.000 cSt, 80.000 cSt, 100.000 cSt and 150.000 cSt.
Source: Shepherd [team-shepherd.com]
Monday, October 26, 2009