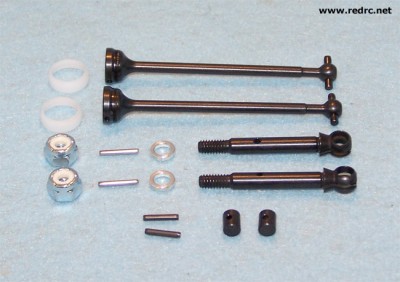 Many X-6 and 6 Squared owners have wanted a genuine MIP C-CVD kit with the special X Factory axles and it is here at last. These new C-CVDs are made for X-Factory by M.I.P. and contains two complete C-CVDs per package. These units have the drive pin captured by a screw-on plastic ring instead of being secured with a set screw and is far more reliable because there is no set screw to come loose, ending your race. They feature the longer axles used on the X-6 & 6Sq with the correct spacer that allows full droop on the car.
Source: X-Factory [xfactoryrc.com]
Friday, January 15, 2010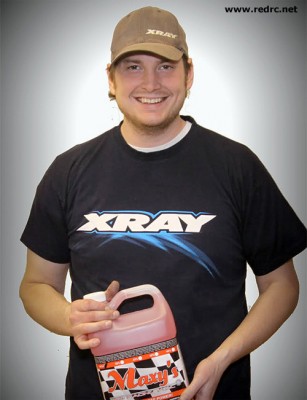 Maxy's fuel have announced the signing of Paul Lemieux to their team. Regarded as one of the top drivers in the World and a main finalist in many World Championships events to date, the multiple National Champion is aiming for the World title this year when the event takes place in Houston during the summer, having come so close in Portugal in 2008.
Source: Maxy's Fuel [maxysfuel.com]
Friday, January 15, 2010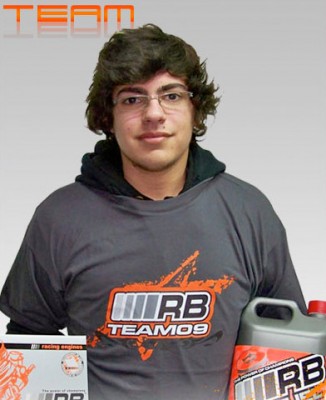 RB have announced the signing of 16 year old Portuguese rising star Ricardo Monteiro to their team. Placing 3rd in the junior ranking at last year's Euros in Austria, he finished 2nd in the Portuguese Cup behind Miguel Matias and 4th in the Portuguese Nationals in 2009. Ricardo, who also just switched to Losi will attend all the important races in Portugal as well as the Euro A and B, the former taking place in his home country this year.
Source: RB [rbproducts.com]
Thursday, January 14, 2010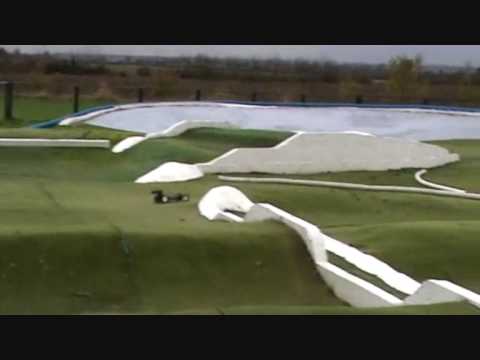 Following on from the release of the first teaser image of the Cougar SV by Schumacher, our friends at oOple pointed to a video they were holding in their vault showing the new buggy in private testing. Filmed at a wet Robin Hood Raceway late last year, it doesn't show any details of the car but does claim to show the prototype in action.
Source: oOple [oople.com]
Thursday, January 14, 2010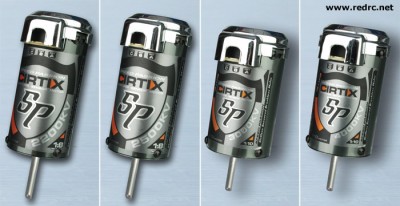 Speed Passion have introduced their 'revolutionary' Cirtix series of 1/10th and 1/8th scale slotless sensored brushless motors. Bridging the gap between the raw power and high efficiency of a slotless motor design, and the zero cogging smooth low end of a sensored system. The best of both worlds is now here for any mod 1/10th offroad or onroad vehicle, or 1/8th buggy and truggy. The Cirtix motor series features all the incredible power and efficiency of a slotless motor design, which means more power, longer run time and less motor heat in any mod 1/10th application, as well as stronger and smoother braking. These efficiency gains no longer have to come at the expense of common sensorless ESC cogging at startup and low speeds, as the Cirtix motors are the first slotless motors compatible with any sensored ESC. When combined with Speed Passion's newly redesigned sensored 1/8th scale ESC, the Cirtix 1/8th scale motors provide all the brutal horsepower needed in any 1/8th scale application, as well as the accuracy and control of a cog-free sensored system. Both of these new motor lines are built to ROAR legal specs, and approvals are pending at this time.
Click here for more images of the new motors
Thursday, January 14, 2010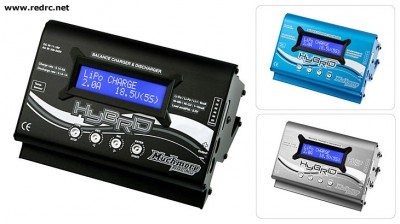 Much More have released their new Hybrid balance charger & discharger. This microprocessor controlled AC/DC system features a super compact design and special blue LCD screen. A 5 amp charge current and 1 amp discharge system, a built in voltage balancer and real time individual monitoring ensure optimum handling of Lithium cells. This unit can handle all the usual cells including NiCd, NiMh, LiLo, LiPo and LiFe and has a maximum charge and discharge of 50 watts. Available in black, blue and grey.
Source: Much More [much-more.co.kr]
Thursday, January 14, 2010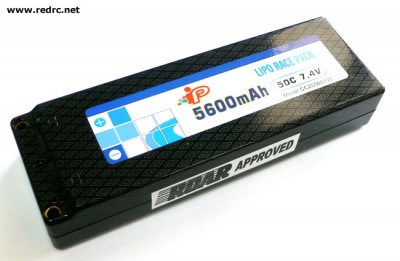 Team Epic are showing off the new for 2010 LiPo cells from IB. The new standard configuration packs are now able to boast a true 50C rating and will come in 5600mAh and 5000mAh versions. For cars that require saddle packs, as well as 1/12th scale using one 1 cell, IB now offers new smaller sized packs that come in 5200mAh with 45C and 5000mAh with 35C.
Click here to see the other packs
Thursday, January 14, 2010
Losi has announced their partnership with the AMA Supercross Rockstar Energy / Suzuki / Canidae Pet Foods team for the 2010 season. Losi vehicles will be on display at the Rockstar Suzuki Canidae tent during each event this season. Round one of the 2010 AMA season kicked off this past weekend on Saturday, January 9 at the Angel's Stadium in Anaheim, CA. The event was a great start for the team as Rockstar/Suzuki/Canidae driver Ryan Morais finished in third place in the heated main event. Losi looks forward to the continued success of the team.
Source: Losi [losi.com]
Wednesday, January 13, 2010