Pro-Line have given a sneak peek at their upcoming Gladiator SC tire. The original Gladiator was the first multi-leveled RC tire ever made and has given Pro-Line fans awesome traction for over a decade. This iconic tread pattern will soon be available for your Short Course Truc. Stay tuned for more information.
Source: Pro-Line [prolineracing.com]
Monday, January 31, 2011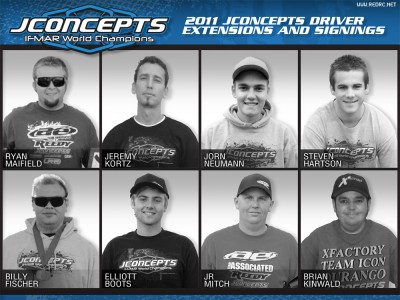 JConcepts have announced their factory team for the 2011 season which sees some new additions to the team including Jeremy Kortz, Brian Kinwald and Billy Fischer. Drivers to extend their contracts with JConcepts include JR Mitch, Joern Neumann, Elliot Boots, Steven Hartson and of course Ryan Maifield whose re-signing we covered earlier.
View all the driver intros here
Monday, January 31, 2011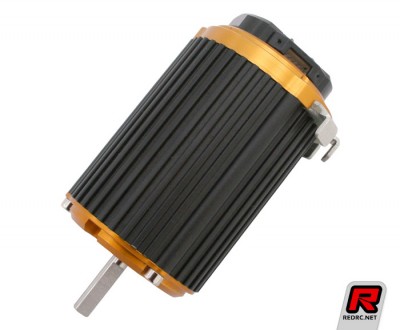 Novak have shown off two exciting motors soon to join Novak's popular line of Ballistic motors, the Ballistic 8 and Ballistic 8L Racing Sensored brushless motors. Similar to Novak's best-selling Ballistic 540 and Ballistic 550 brushless motors, the new Ballistic 8's will feature high performance, unmatched reliability and a cost-saving, rebuildable design. Components such as the rotor, sensor harness, bearings, and timing assembly can be replaced. The wound stator can even be interchanged to experiment with a different Kv wind. Additionally, Novak is committed to assuring customer's that the complete-line of Ballistic replacement parts are available. Novak is also developing a compatible speed control—the Kinetic 4S Racing Sensored Brushless ESC. More information will be announced for this exciting new ESC as it becomes available.
Monday, January 31, 2011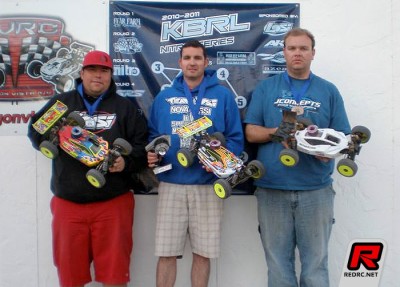 The successful KBRL Nitro Series continued with its latest stop at Canyon Vista in Tucson AZ. Great weather and a full race program of AZ's finest racers going at it for the for top honors and bragging rights for the week. In the expert Buggy class it was Team Losi Racing driver Casey Peck who topped both qualifiers earning the TQ and the extra point in the series championship. After a few laps of battling with Max Flurer and team mate Chris Wheeler, Peck secured the lead for the 20 min main and never looked back to win from Losi team mate Wheeler in 2nd and Durango racer Billy Fischer in 3rd.
Source: TL Racing [tlracing.com]
Monday, January 31, 2011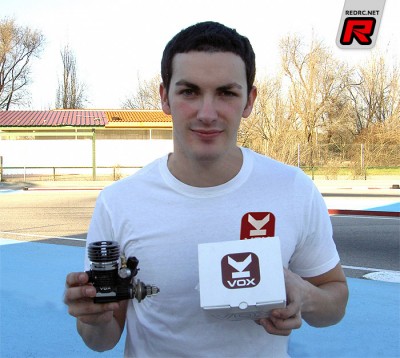 Vox engines, the sister brand of Motonica, have announced that they have signed 2010 Spanish 1/8th scale champion Oscar Cabezas for 2011. Motonica driver Oscar will use the new Vox Otto V.1 FT 3.5cc engine to defend his National title as well as compete at the 1/8th scale World Championships in Miami, Florida in April.
Source: Vox [voxengines.com]
Monday, January 31, 2011
A Main Hobbies today announced that they have signed Matt Gosch to their 2011 race team. Matt's main sponsors will be A Main Hobbies and ProTek R/C and his chassis sponsor will be JQ Products. Matt has raced as a factory driver for years and will be a front-runner at every event he attends. Matt's combination of race-winning talent, friendly and helpful personality and a over decade of experience will make the Missouri native a terrific asset for A Main Hobbies, ProTek R/C and JQ Products, particularly in the Midwest. In the upcoming season Matt will be driving the JQ Products "THE Car," powered by JS Racing engines, ProTek R/C batteries and bearings, Futaba radio and servos, AKA tires, Byron Originals fuel and Upgrade R/C decals, with additional support from Vibra-Tite, Keifer Designs, and Ted's Motorcycle World.
Source: A-Main Hobbies [amainhobbies.com]
Monday, January 31, 2011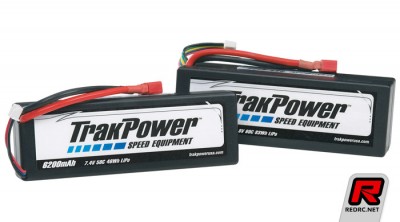 New from TrakPower, these LiPo Packs represent the latest in LiPo technology and are approved for ROAR-sanctioned 1/8 and 1/10 scale events. Massive continuous discharge ratings of up to 60C and capacities up to 6200mAh provide pure power and blistering speeds for every kind of racing. Featuring Deans Ultra Plug connectors, these packs are built for dominance at any event. Available in 7.4V 2S 6200mAh 50C, 7.4V 2S 5600mAh 60C and 14.8V 4S 5600mAh 60C packs.
Source: TrakPower [trakpowerusa.com]
Monday, January 31, 2011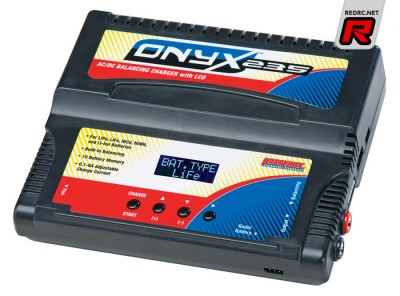 Amazingly versatile, pit-box portable and totally affordable the new Duratrax Onyx 235 is all the charger you'll need for power packs, radio packs and more. No matter which pack you run, it will assure that it has the best possible charge. Featuring balancing for up to 4 LiPo, Lilon or LiFe cells, the Onyx 235 can also peak charge up to 10 NiCds or NiMHs and includes five connectors/adapters.
View the full details and specs here
Monday, January 31, 2011