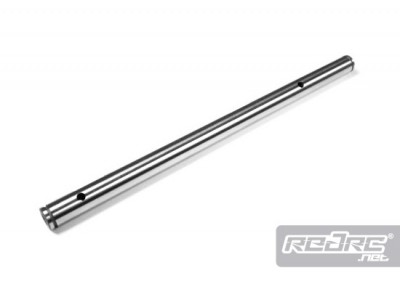 KM Racing have released this 2-speed shaft for their H-K1 1/10th scale 200mm chassis. The shaft is made from steel and has been hollowed out through the middle to reduce weight. A direct replacement for the standard shaft.
Source: KM Racing [km-rc.com]
Monday, December 13, 2010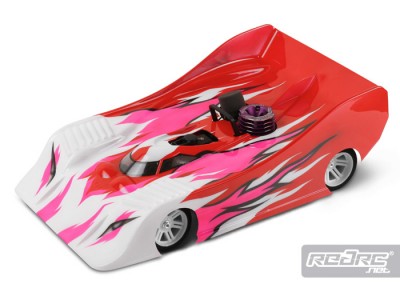 Team Titan have released 2 new body shells, for the 1/10th scale 230mm class and the 1/12th scale pan car class. The Blitz P908 can mount to any 1/10th 200mm chassis with wide foam tires and conversion kit for awesome on track performance. The Blitz P12 body for 1/12th scale link type pan cars claims to offer more steering and stability compared to other bodies on the market.
Monday, December 13, 2010
TQ Race Products adds to their presence in the Short Course market with the introduction of SX10 SC RTR. The SX10 SC factory built Pro Roller showed immediate success by finishing in 2nd Place in both Stock and Modified Classes at the 2010 ROAR Off-Road Nationals and since then, it has become a winner at tracks around the world. Now TQ introduces a RTR (Ready to Run) version of this championship level competitor. Using many of the same parts and geometry as the Pro Roller, the RTR will also be factory assembled but features a 2.4 GHz transmitter and receiver, servo and a brushless speed control/motor combo. After adding your own battery and charger, you will be ready to
compete at the track, in the yard or on the street.
Sunday, December 12, 2010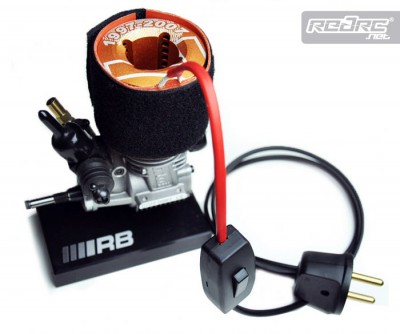 Danish Company HeatIt have released their first product, this pre heater for nitro engines. Perfect for the current cold weather, pre heating your engine will result in a very easy and smooth engine start. It is also perfect for breaking-in your new engine and at the same time will extend the lifespan of your engine. Powered by 220v so it can be used in the pit area, it removes the need for batteries or 12v transformers.
Source: HeatIt [heatit.dk]
Sunday, December 12, 2010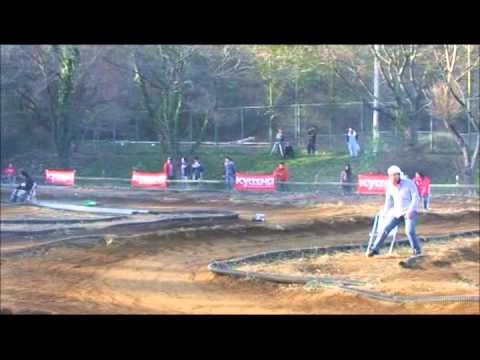 Kyosho hosted their annual Kyosho Masters event in Japan two weeks ago. In the Invitational class it was former World Champion Yuichi Kanai that took the victory ahead of current Japanese National Champion Kazuya Tanaka in 2nd with newly crowned World Champion Cody King taking 3rd spot. Embedded above and below are videos from that main final.
Sunday, December 12, 2010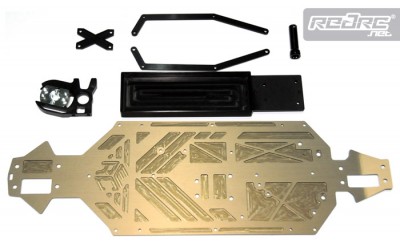 Elite RC has released an electric conversion kit for the Losi Ten-T / 810. The Elite Ten-X conversion kit will allow you to convert your Ten-T to a Short course truck or a true 1/8 buggy. What's unique about this conversion is that the overall wheelbase has been lengthened by 1″ giving you the proper wheelbase for SCT / buggy racing. Included with the kit is Elite's slide & lock motor mount with incorporated bearing for motor shaft support, also a new feature is a aluminium battery tray, which will act as a heatsink and makes the chassis more rigid.
View the mounted conversion kit here
Saturday, December 11, 2010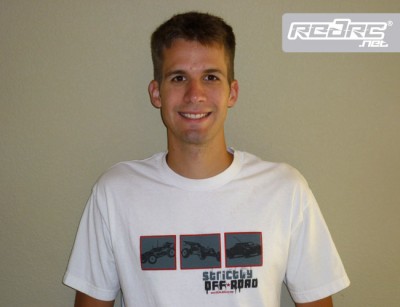 Team Tekin have announced that top buggy driver Ryan Lutz will be running Tekin Redline motors and Tekin ESC's in his Team Durango cars. Ryan has already outfitted his DEX410 1/10 4wd buggy with Tekin's latest equipment and is due to test this Tuesday with Team manager Randy Pike. Ryan had this to say "Tekin is known for having the best electronics in the industry right now. After talking with Randy my decision for electronics for 2011 was easy. I can't wait to run my electric cars!"
Source: Tekin [teamtekin.com]
Saturday, December 11, 2010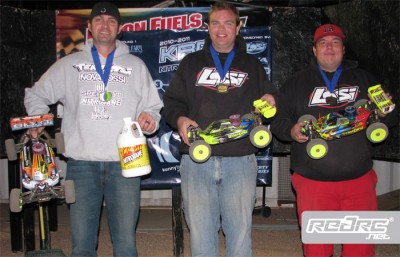 The KBRL nitro circuit made the latest stop at the world famous Nitro Pit. TLR drivers Billy Fischer, Casey Peck, and Chris Wheeler were on hand to take on AZ's finest nitro racers. Billy Fischer proved he was the guy to beat and TQ'd both rounds of expert buggy, earning him the first position on the grid with his 2.0 buggy. At the sound of the tone for the 20 minute A main Billy was able to take control, but had Peck within striking distance.  After the first pit stop Casey took the lead and the battle ensued. After swapping the lead numerous times, Billy went on a hot streak. He strung a bunch of fast laps together and Casey did not have a snow ball's chance, as Fischer took the convincing win. Peck brought his 2.0 buggy home in the second spot. After a tough start, Wheeler was able to fight his way back to third and rounded out the Losi podium.
Source: Losi [losi.com]
Saturday, December 11, 2010