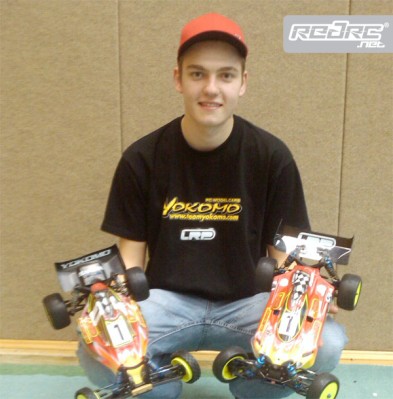 One of the biggest Offroad indoor races in Germany were held last week in Neuffen, near Stuttgart, with 132 drivers making the trip to the Neuffener Indoor Masters. Saturday would comprise of 3 rounds of practice and 4 rounds of qualifying, with one more round on Sunday morning. Jörn Neumann TQ'd both 2WD and 4WD and in the triple A-mains Jörn would convert his qualifying pace into race victory with his LRP powered Yokomo in the 4WD class, while in the 2WD class Neumann would again win, in front of Benni Gröschel and Patrick Hofer.
Tuesday, February 23, 2010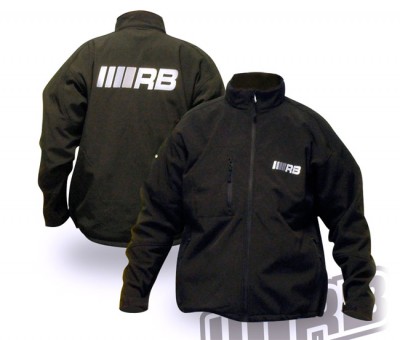 RB have released the latest edition of their polar fleece jacket. Lighter and easier to wear this new RB team wear will keep you warm and is adjustable to protect you against cold wind. Made from hard-wearing durable fabric, it features the RB logo embroidered in the chest and large across the shoulders.
Source: RB [rbproducts.com]
Tuesday, February 23, 2010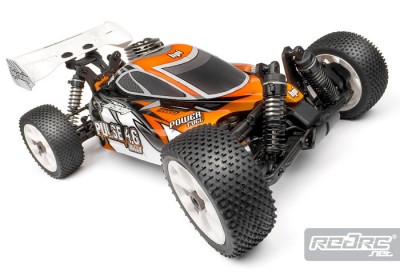 Fitted with the extremely powerful K4.6 high output engine from the Savage X 4.6, full racing suspension and a complete set of grey-anodized aluminium parts, HPI introduces the Pulse RTR buggy. Completely outfitted with all the specifications, parts and tuning capabilities of much more expensive racing buggies, but it's available to you at a competitive price, completely assembled and ready to go. The Pulse buggy was designed from the start to bridge the gap between entry-level RTR kits and the crazy expensive full racing kits that include no running gear and must be built to precise specifications. What that means is you get a fantastic Premium RTR buggy with top-quality materials and the ability to race with the big dogs, all with RTR convenience and a great price. Every part in the car was designed to be the highest quality and give the best performance on the track.
Click here for the complete features list
Tuesday, February 23, 2010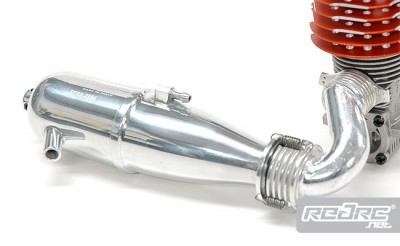 Max Power in Italy have released their new touring car pipe (EFRA 2664), which now fits perfectly into the Serpent 733. The EFRA 2649 exhaust, which had a long style shape, had a excellent result at the 2009 European Championships, but was too long to fit into the new car from Serpent due to its more forward mounted engine and so the new exhaust solves this issue and yet retains the same characteristics as the longer version.
Click here for another shot of the pipe
Monday, February 22, 2010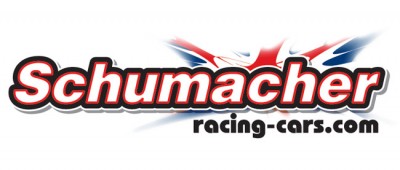 Schumacher Racing were in contact to inform us that their USA office will close at the end of February 2010, after 20 years in Tampa, Florida. However this is by no means the end of Schumacher's presence in USA as their biggest dealers in North America have committed to supporting the change and will be buying products directly from the UK head office. This means that the full product range of cars, parts and accessories will continue to be available at major hobby stores.
Click here to read the full announcement
Monday, February 22, 2010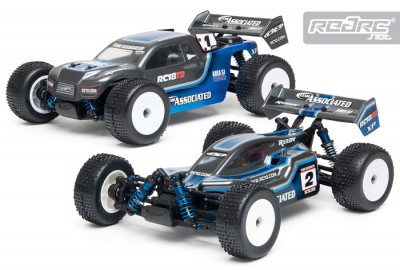 Team Associated have announced some great news for those who are having difficulty deciding on whether to build a RC18T2 truck kit or RC18B2 buggy kit. The RC18T2/B2 kit will include all the parts required to assemble either vehicle. If you change your mind later, simply use the extra parts to create the other vehicle.
Click here for further details
Monday, February 22, 2010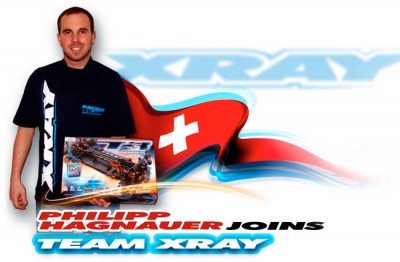 Xray have announced the signing of front running Swiss driver Philipp Hagnauer to their National team. Philipp will be racing the Swiss Championship in the open stock class as well as the TCM 2010 with the new T3 chassis and he had the following to say about his new deal:
I consider myself very lucky to be a member of the Swiss Team Xray. The quality and performance of the new T3 is awesome. There is also a large comunity for sharing set-ups and impressions which simplifies setting up the car. Also the support from Xray and Hudy is unique and I will do my best for them in the 2010 season.
Source: Xray [teamxray.com]
Monday, February 22, 2010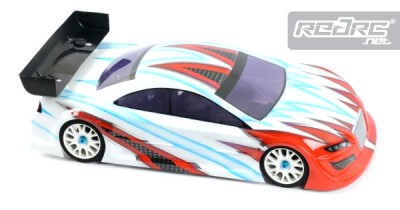 More new shells from Team Titan who have released two new 200mm gas on road shells with the introduction of the all new Blitz RS4 and ISF2.0. The EFRA Homologated (EFRA2036) RS4 is based on the company's Mini RS4 shell and is designed to be very well balanced, easy to drive and with good steering. The supplied adjustable wing has 2 cut lines, the larger giving more down force which makes for a very stable car but a little less steering, while the smaller wing is recommended for pro drivers. The ISF2.0 features more downforce than its predecessor, meaning more steering and stability, while thanks to its low profile hood and roof it has less drag for better top speeds. Because most 1/10 touring cars need to open the front side window for more cooling and fueling, a specially designed windscreen and roof shape will eliminate turbulence caused by this open side window. EFRA homologated with number EFRA 2037.
Click here to see RS4 & ISF2.0 images
Monday, February 22, 2010