June 4, 2007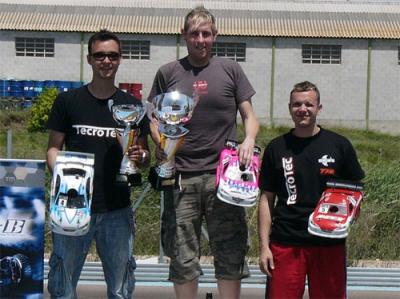 Last weekend the Adcaz club in Zaragoza played host to the 2007 TecRace, which was organised by importer TecroTec and supported by Team Magic and Team Orion. Spanish GP winner Darren Johnson, engine tuner Oscar Jansen and multiple World Champion Adrien Bertin were present for tech support and to give seminars, while Johnson was also competing at the event too and duly took put his Team Magic G4+ on the pole position for main final. Unfortunately the recent BRCA National winner ran into some problems in the final and fell over 20 laps down which allowed Xray NT1 racer Johnny Pastor to take the win by 1 lap in front of Team Magic racer Carlos Aguero with 3rd going to another Xray racer, Oscar Romero.
Click her for the final results…
1. Johnny Pastor – 97L 30:09:772
2. Carlos Aguero – 96L 30:02:220
3. Oscar Romero – 93L 30:06:069
4. Javier Fernández – 91L 30:07:184
5. Jose Vicente Sanchis – 84L 30:07:407
6. Raúl Casado – 83L 30:02:942
7. Darren Johnson – 75L 23:15:448
8. Ivan Ros – 75L 30:18:428
9. Victor Pelaez – 70L 30:03:332
10. Rafael Climent – 70L 30:05:116
11. Jose Luis Novoa – 69L 30:10:887
12. Joseba Dehesa – 30L 30:13:181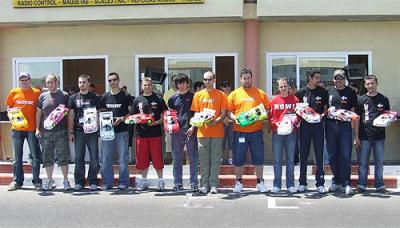 You can view more images from the event here.
Source: Coches RC [cochesrc.com]
---