March 11, 2021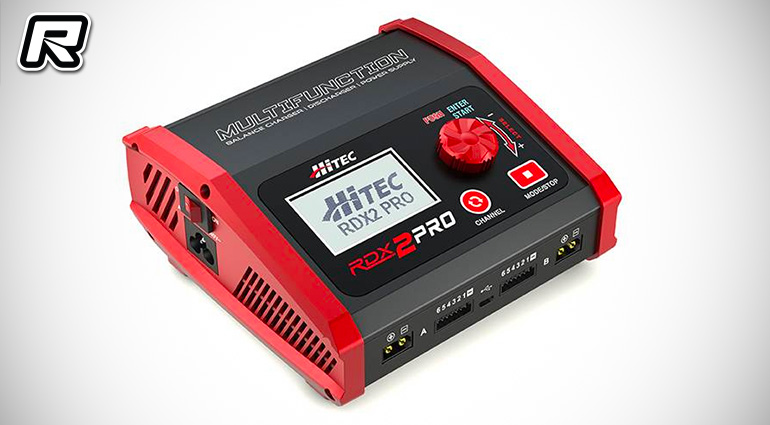 Hitec's popular RDX charger line continues to expand with the introduction of the RDX2 Pro, a dual port AC/DC charger providing a whopping 260 watts of power. The RDX2 Pro features independent, 130-watt circuits, allowing you to charge two packs simultaneously. Its user-friendly jog dial easily scrolls through menus, making programming a breeze. Capable of charging 2S packs at rates up to 14A, and 4S packs up to 9A, the RDX2 Pro's high charge rates provide more power in less time for your 1/8th and 1/10th-scale buggy and truggy needs.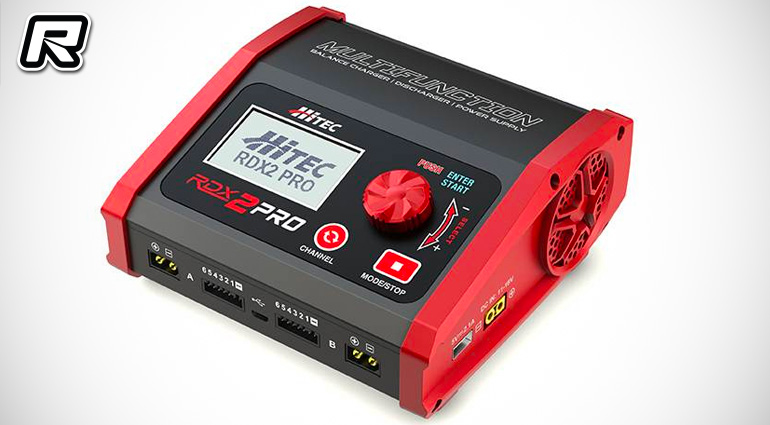 Charging Specifications:
Input Voltage: AC 100-240V/DC 11-18V
Charge Circuit Power: 130W x 2 (260 Watts total)
Discharge Circuit Power: 10W x 2
Charge Current Range: 0.1-14A x 2
Discharge Current Range: 0.1-2A x 2
Current Drain for Balancing Port: Max. 500mA/cell
DC Power Supply Output: 5-25V/130W x 2
LiPo/LiFe/Lilon/LiHV Battery Cell Count: 1-6S
Pb Battery Voltage: 2-20V
NiMH/NiCd Battery Cell Count: 1-15S
Dimensions: 6.1 x 5.9 x 2.7 in.
Net Weight: 2.13 lbs.
Source: Hitec [hitecrcd.com]
---