December 4, 2006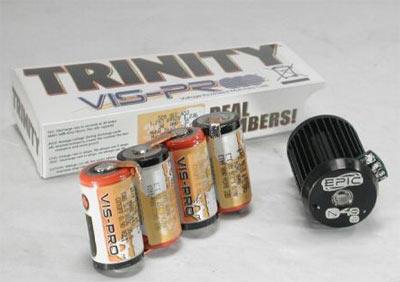 Trinity are offering the actual cells and motor from Mike Blackstock's car that turned the fastest lap during the entire US Indoor Champs week. The current bid is at $100 and the auction ends on the 6th of December so if you want them, you better get your bid in soon. The motors and cells also come with the new Trinity long sleeve tee that we featured a while back.
That's right, you can have Mike Blackstocks motor and battery that he turned the fastest lap the whole week at the US Indoor Championships in Cleveland. Mike used a Trinity N40 motor and in the last round of 4 cell modified qualifying ran a fastest lap of 10.5 which was .2's of a second faster than any other lap turned at the race.
You can view the Auction page here.
Source: Trinity [teamtrinity.com]
---