December 20, 2006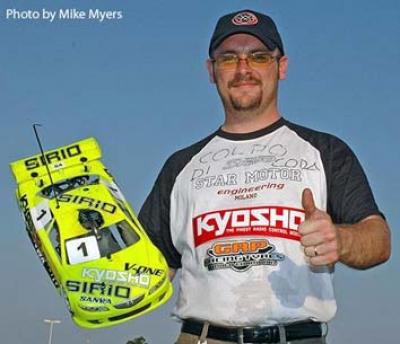 2-time IFMAR World Champion, French man Adrien Bertin has joined Team Orion to race its WASP CRF motors. The factory Kyosho racer has up until now raced for Sirio and in the last 2 years worked for the Italian Manufacturer in Italy so we presume this deal will mean a move to Geneva to work. This is a pretty big signing even by Team Orion standards.
Adrien will be supervising the development of the new Wasp CRF engine range. Adrien's expertise in the field of nitro engines will ensure that Wasp CRF engines supply outstanding performance at race tracks around the world.
With Sirio the engine of choice for the Kyosho factory team, one must ask if Adriens future is with the Japanese company, perhaps, considering Josh Cyrul has managed to run with the WASP motor and continue to run Kyosho and of course why lose a top notch driver like Bertin over what engine he runs. It will be interesting to see how this all plays out.
Source: Team Orion [teamorion.com]
---