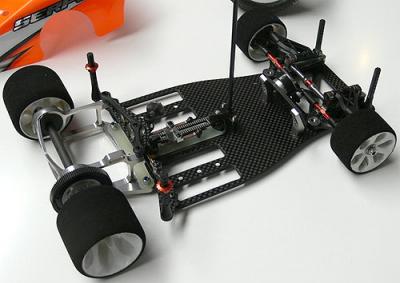 Spotted at last weekends Masters of 12 Scale held in Kerkrade in the Netherlands, and photographed by Joost Kuiper, was the new Serpent S120 1/12th scale pan car. Belonging to race organiser and Serpent development driver Markus Mobers, it was not being raced but was on display for all to see on the Sunday of the event. What can be seen on this car, which is missing the top centre shock absorber, is the single piece aluminium rear pod and the central tweak adjustment system. The lateral shock absorber, that stabilises the rear pod is not so clear in these pictures but we were told that Serpent will release more information about this car by the end of the week.
Click here for more pictures… (more…)
Monday, March 3, 2008
http://video.google.com/videoplay?docid=-4471354552907607662
Episode 4 of the second series of RC Racing, shown in Europe on cable channel Motors TV is now online and can be watched in the player above.
This month we have a report from the Autosport Show taking in all the action from the BRCA stand, we're in Vegas for the IIC 1/12th Mod final, with full commentary by John Hindhaugh, and we have an exclusive in-depth interview with World Champion Andy Moore as he looks forward to the season, and most importantly the 2008 World Championships in Thailand. Plus news and reviews of the latest vehicles from HPI and Kyosho.
Source: RC Racing [rcracing.tv]
Monday, March 3, 2008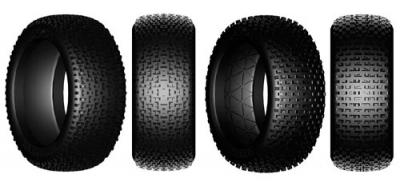 Exclusively revealed on Red RC at the start of February, Kyosho America have officially announced the new AKA brand, which will launch with a line of high-performance 1/8 off-road tires, wheels and inserts. Mark Pavidis and Gil Losi, Jr. are spearheading the design of the new line, with the pairing responsible for the most successful off-road racing tire designs of the last decade, so the combined knowledge and racing experience of these two RC icons promises some very dynamic, high-performance tires. The launch will include two types of low-profile 1/8 off-road buggy and truck racing tires featuring two different compounds, lightweight and contoured foam inserts, and large-diameter low-profile racing wheels.
UPDATE: Click here for more information
Continue to read the release… (more…)
Monday, March 3, 2008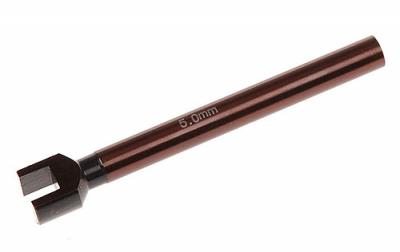 Xceed RC have just released 2 new additions to their growing range of tools, with the release of 2 new turnbuckle wrenches. Made from hardened steel, their short length allows them to fit into tight spaces while still allowing enough leverage to adjust even the tightest turnbuckles and they are now available in both 4mm and 5mm joining the previously available 3mm version.
Click more to see the other wrench… (more…)
Monday, March 3, 2008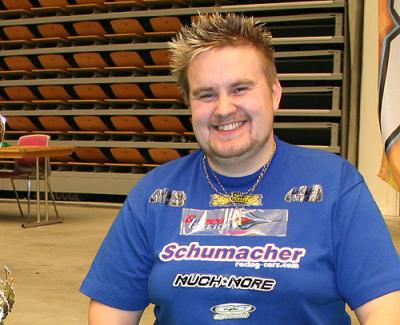 2007 IIC and 2008 DHI Cup winner Jimmy Maddison from the UK has been in contact to tell us that he has signed a deal to run SMC cells for the rest of this year. The Schumacher team driver said he was very excited about the change and is looking forward to working with Danny from SMC to help develop the new Ener-G 4600 cells.
Sunday, March 2, 2008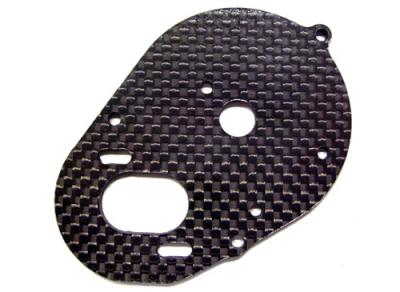 Another new product from Diggity Designs for Academy cars, this time for the company's 2wd buggy, the GV2. This motor mount plate is super lightweight and has been made from 2.5mm thick carbon fibre and is a direct replacement for the standard version that comes with the car.
Click more to see it mounted… (more…)
Sunday, March 2, 2008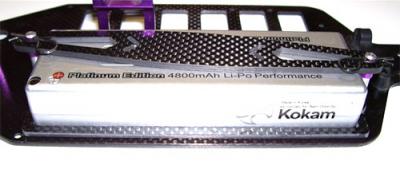 Diggity Designs have added another car to their range of LiPo mounts, following the previous release of the option for the TC5. This new set is suitable for the Academy SBV2 4wd buggy and enables the car to be fitted with a range of modern hard cased LiPo packs like the Team Orion 3200 & 4800, Peak Racing 3200 & 4800, Team Checkpoint 5400 pack as well as a packs from Core RC and SMC Racing. Made from carbon fibre, the set is extremely easy to install.
Click here for more pictures… (more…)
Sunday, March 2, 2008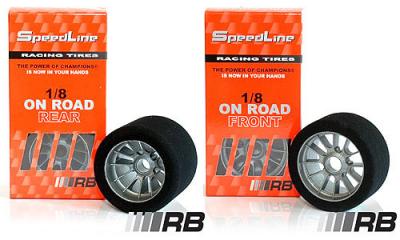 A while ago we wrote about the new SpeedLine touring car racing tyres from RB Products, now RB have released images of their 1/8th scale tyres too. Developed to extract every once of grip from any Touring car or 1/8 on-road car, the RB R&D team got together with the fastest pro drivers to find the best tyres/rims combination. SpeedLine tyres are made with Japanese foam and come mounted on new FDW rims and are available for all types of car and in a large range of shores.
Click more to see the other 1/8th rims… (more…)
Saturday, March 1, 2008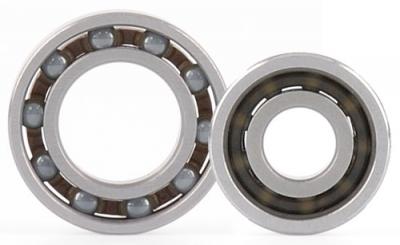 Sirio Engines have announced that their new S12 T3 EVO4 STI engines will include ceramic ball bearings in both the front and rear of crankcase. The use of ceramic balls is said to provide better reliability and performance of the engine and these bearings use only the ceramic balls, which makes them also extremely light. Available seperately, they can also be used in all of the company's S12 T3 engines that have a 12mm crankshaft.
Saturday, March 1, 2008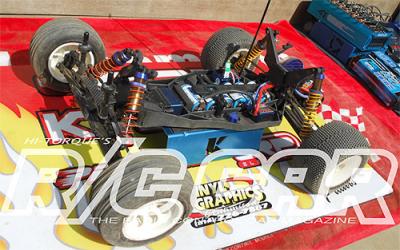 Our US Magazine partners R/C Car have the first pictures of the new Kyosho Stadium truck that was spotted in secret testing at one of the magazines local tracks in Southern California. The RT-5, as it is currently being called, is a 1/10 scale off-road electric stadium truck, which Kyosho reps stress is still highly pre-production and in full testing mode. The RT-5 is based upon Kyosho's popular RB-5 electric buggy and in fact shares RB-5's transmission and tranny ratio. The car, as you would expect has a longer chassis, longer suspension arms, and longer shocks than the RB-5 and the double-thick carbon-fibre shock towers seen in the photos are still undergoing testing with production versions perhaps being molded, fibre or carbon fibre. There is no official release date yet, but Kyosho will debut the RT-5 in mid-March at the Cactus Classic in Phoenix, Arizona, where a Kyosho engineer from Japan will join the team to help with further development.
Click here for more photos… (more…)
Saturday, March 1, 2008