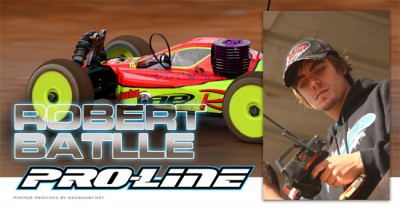 Pro-Line have announced the addition of Robert Batlle to their team for the 2010 season. With Robert's proven track record he will be a key player both on and off the track and the US company looks forward to working with former European Champion to continue to develop innovation that wins. Robert had the following to say about the deal:
I'm really happy to become a Pro-Line factory team driver, I know that Pro-Line is the best RC tires factory and they have the best drivers around the world. I'm really excited to start racing with them, I know I will have to adapt with the new tires, however I hope to achieve important titles together. My team will work as harder as we know, and we hope this effort to become good results. Thanks to Pro-Line for trusting in us.
Source: Pro-Line [prolineracing.com]
Friday, March 26, 2010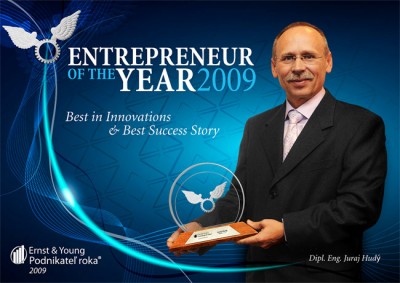 Xray have announced that owner and chief designer Dipl. Eng. Juraj Hudy has been selected as Entrepreneur of the Year in Innovations in an annual contest. This highly profilic and prestigious contest is organized world wide by Ernst & Young and only the best companies and business people are nominated to this highly competitive contest where the jury selects the winners based on very tough criteria. Based on this very strict criteria, previous business achievements, and work over the years, Juraj was selected into the main final in Slovakia and at the official ceremony held in February 2010 was announced as Entrepreneur of the Year 2009 in Innovations and at the same time received the award for Best Success Story.
Source: Xray [teamxray.com]
Friday, March 26, 2010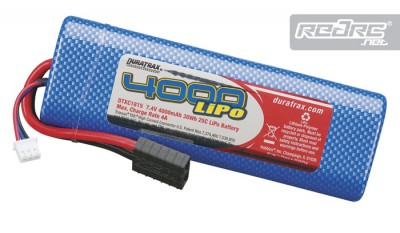 The new DuraTrax LiPo 7.4V 4000mAh 25C car/truck stick pack is ideal for any 6-cell sub-C NiMh application, where LiPo power is preferred and a Traxxas plug is required. Featuring a high capacity and high discharge current rating, in a pack that's nearly half the weight of an equivalent size NiMh battery, it is wired for balancing, and the connector is protected by a hardened ABS case.
Source: Duratrax [duratrax.com]
Friday, March 26, 2010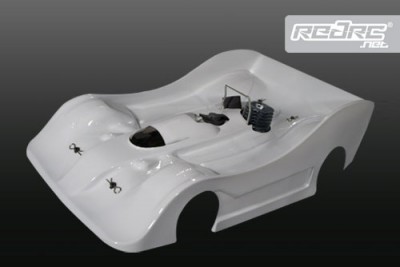 Fastom, owner of Motonica, Xtyres and Vox brands, have released a new body shell for 1/8th scale on road competition cars. Based on the Peugeot 908 (EFRA 31516), this body shell, developed in collaboration with young Italian driver Nicola Marrone, was presented for the first time last week at Locorotondo Warm Up ending up second thanks to Dario Balestri's Motonica.
Source: Fastom [motonica.com]
Friday, March 26, 2010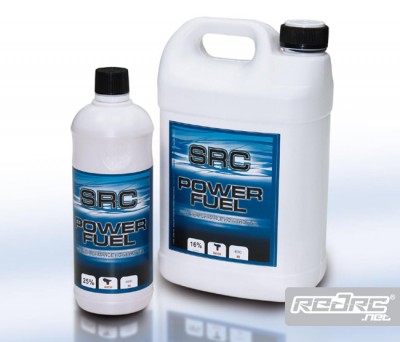 Italian distributor Sprint RC have introduced their new brand SRC, which will introduce a number of new items over the coming weeks, starting with their Power Fuel. Available in 3 different mixtures, sport, on road and off road, the former is best suited for RTR cars, while the on road is developed for touring cars and 1/8th scale on road. It features high quality castor oil, U.S. nitromethane and a special formula of two synthetic oils for optimum lubrication as well as protection against corrosion. The off road forumla also contains two synthetic oils with extremely high lubrication qualities and the fuel keeps the overall engine temperature low, making it more reliable over long runs.
Source: SRC [sprintrc.it]
Friday, March 26, 2010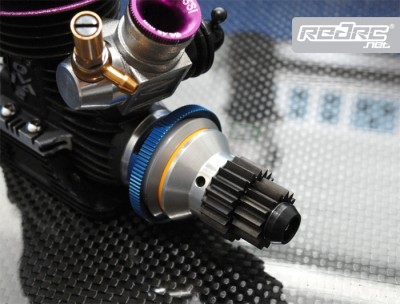 DNM Tech have released their new high performance clutch, the result of 4 months of development and which has been under test by club and national level racers. The clutch offers fast acceleration due to its reduction of rotating mass and on top of that, the clutch is affordable for all racers and can be purchased in maximum performance or more economical package (aluminum bell / steel bell). The lightweight design, offers a 60-70% reduction in weight compared with some original clutch set. The set includes everything you need, with the exception of pinion gears, and is available for the Xray NT1 and Kyosho V-One series.
Source: DNM Tech [dnm-tech.com]
Friday, March 26, 2010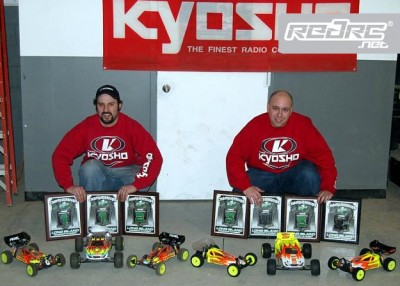 Kyosho America are reporting on the ROAR Region 1 championship was held at LIR at the beginning of March. The event had a great turnout with Kyosho cars dominating the event. In Mod truck, Andrew Parente was able to TQ putting in 21 laps in round 2. It was the only 21 lap run of the weekend in the truck class. At the tone Parente made a bobble that allowed Rob Betts and James Schlick to get past. The three of them set off on a six minute battle where they ran nose to tail for most of the race. In the end, Rob Betts came home with the wind and the championship! James finished second and Andrew finished third. The three of them crossed the line within 1.2 seconds of each other, giving Team Kyosho 1, 2, 3 win.
Continue reading the report here
Thursday, March 25, 2010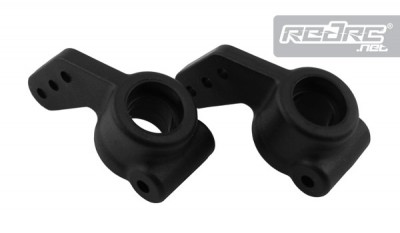 RPM Products have release rear bearing carriers for the HPI Blitz & Blitz ESE. To improve the overall stength of this area, they gave the part a bearing overhaul. The stock bearings are a 5x10mm design, which they claim is not strong enough for racer's demands, so these new RPM carriers use a 5x11mm bearing, doubling the dynamic load rating from 44kgf to 73kgf. Made from RPM's bulletproof blend of super strong nylons, they are factory backed with the company's industry renowned breakage warranty.
Source: RPM [rpmrcproducts.com]
Thursday, March 25, 2010