Southern California is the hot-bed for R/C excitement, plush indoor race tracks and camaraderie. OCRC Raceway in Huntington Beach has set a new standard in R/C and for many years has held the annual Surf City Classic. Normally reserved for a handful of professionals and locals alike, 2010 provided a new twist with a hefty bonus program that brought out some of the worlds finest racers from the United States. JConcepts racers Ryan Maifield and Steven Hartson continuously ran at the front of the pack all weekend while utilizing the popular JConcepts Bar Codes. TQing the modified Short Course class was too easy for Maifield as the Green compound Bar Codes gripped the track like no other during all 3 qualifiers. In the Short Course A-main, Ryan drove a consistent race on his way to victory, while team mate Tanner Denney running the same combination finished in a respectable 3rd position.
Source: JConcepts [jconcepts.net]
Thursday, September 9, 2010
The video above from Pro-Line Racing shows a neat trick on how to glue your SC tires to the wheels that ensures it wont bulge on the 2.2″ side. It adds a little extra work but the result is a secure tire that gives consistent performance and wont let you down when out on the track.
Source: Pro-Line [prolineracing.com]
Thursday, September 9, 2010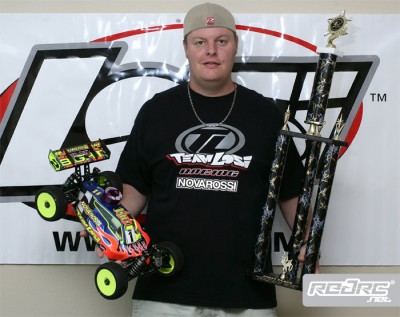 Team Losi Racing is reporting on last weekend's Nitro House Labor Day Open race at Revelation Raceway in California. With extremely hot weather, temperatures were 105+ degrees, Losi Racing managed to get five drivers in the 1/8th Expert Buggy final. Losi/Novarossi team driver Adam Drake started from second on the grid, behind pole man Colby Poh, but quickly moved into the lead and won the 30 minute final by four laps over second place Jeremy Kortz, with Ricky Racer taking 3rd.
Source: Losi [losi.com]
Thursday, September 9, 2010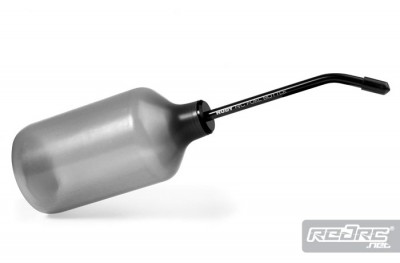 Hudy have released this large 500cc capacity fuel bottle. Made of specially-mixed plastic material it is easy to squeeze yet easily returns to its original shape. The long, black anodized aluminum spout with curved neck is threaded into the bottle neck, and the airtight rubber cap prevents spillage.
Source: Hudy [hudy.net]
Thursday, September 9, 2010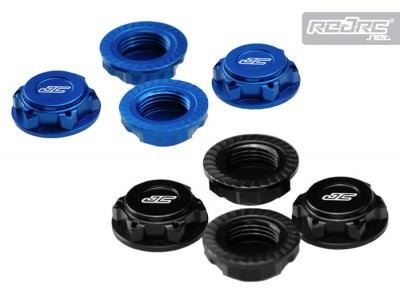 JConcepts has your 1/8th buggy or truck, locking wheel nut needs covered with the release of these 17mm fine thread capped wheel nut set. These high precision wheel nuts are flanged and knurled for locking security and feature a closed end to protect from dirt and debris build-up in the axle or hub. Available in blue and black the wheel nuts are intended for use with Associated, Mugen, Losi, Kyosho, Hot Bodies and Xray vehicles.
Source: JConcepts [jconcepts.net]
Thursday, September 9, 2010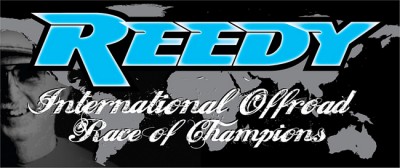 The Reedy International offroad Race of Champions is back and will be held at West Coast R/C Raceway in La Mirada, California on January 27-30, 2011. Having not been run on US soil since 2001, and with the world wide resurgence of 4wd buggy, the most exciting race in the world is back and with a whole new crowd of racers eager to etch their name next to the great champions of yesteryear. 32 of the best drivers from around the world battle head-to-head in eight rounds of eight cars across four heats utilizing 2wd and 4wd buggies. As the races are completed, drivers gain points based upon finishing positions with six of the eight rounds counting towards their overall score. Unlike most racing, this format isn't necessarily about being the fastest driver, but instead knowing how to win races. And in customary Mike Reedy form, the event also has an open division for the up and coming talent to showcase their skills against each other vying for the open 2wd and 4wd titles and a spot in next year's exclusive Invitational class.
More information can be found here
Thursday, September 9, 2010
Robitronic have released two new pit mats to help keep your workspace clean and organised. Available in 35x28cm and 75x50cm, the easy to clean rubber material helps it stay in place on your bench giving you a good base to work on, while the raised borders ensure that screws, tools and other small items don't roll away.
Source: Robitronic [robitronic.com]
Wednesday, September 8, 2010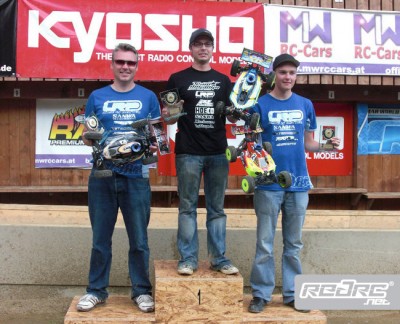 This year's German 1/8th off road National championship was once again held over 2 rounds, the first in Sand am Main, host of the 2011 European championship. Jorn Neumann dominated the final with his LRP car with Durango team driver Hupo Honigl taking 2nd spot with the DNX-408 prototype. The 2nd round in Fischach was run last weekend and it was Pro-Line driver Honigl that dominated this race with a near perfect run in the final, with Daniel Reckward taking 2nd. This result gave the Austrian driver the German title for 2010 ahead of LRP driver Patrick Feschtschenko in 2nd and his team mate Jorn Neumann in 3rd.
Source: Pro-Line [prolineracing.com]
Wednesday, September 8, 2010