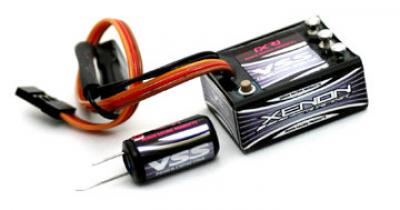 Xenon have announced the successor to their high performance race proven VS-1 micro-miniature speed controller, with the release of the VSS. A high specification controller, and only weighing in at 20 grams without the wires, the user can adjust drive frequency, throttle curve, punch control and brake adjustment. The controllers case has been made from aluminium for excellent heat dissipation while the entire box has been sealed to prevent dirt and other non welcome substances getting into the controller, making it perfect for off road racers.
Source: Xenon [xenon.ne.jp]
Tuesday, August 21, 2007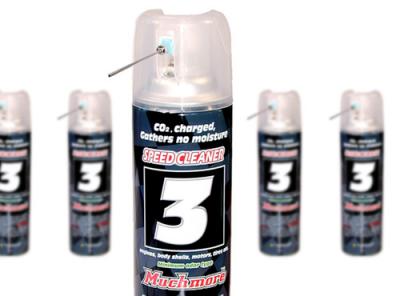 Much More have released this new spray for cleaning engines, tires, motors, body shells and more, called Speed Cleaner 3. Charged with CO2, and so will not leave any moisture after use, the canister is equipped with a special 2 way steel nozzle that allows you to easily spray with or without the spray extension through a simple folding action.
Source: Much More [much-more.co.kr]
Tuesday, August 21, 2007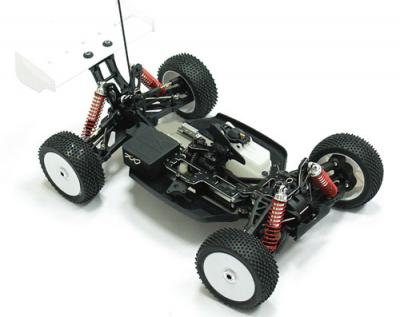 Caster Racing have released details about their new 1/8th scale Factory buggy kit version of their ZX-1R. The kit now features a number of new CNC machined alloy parts such as the shock towers, radio plate and stiffener plates as well as some performance enhancing parts like ABS dual disk brakes, rubber sealed bearings, front, rear and center CVD's and front and rear sway bars.
Click here for more photos and the full feature list… (more…)
Tuesday, August 21, 2007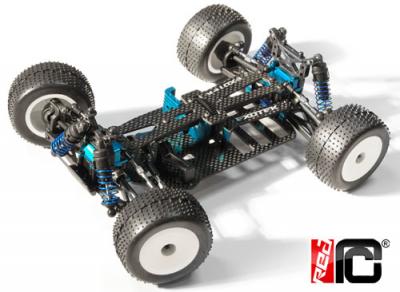 Back in the middle of July we showed you CAD images of the Exotek TEK18 RC18 Chassis conversion Kit. Today we were contacted by Exotek with photographs of the final car and from the pictures it looks good. Billed as a no holds barred race chassis conversion for the hugely popular RC18 line of Associated kits, the kit features a number of changes including slotted rear biased 6 cell battery mounting in a 2mm carbon chassis.
Click here for more pictures and the full feature list… (more…)
Tuesday, August 21, 2007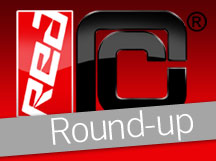 A summary of other news pieces from around the internet today in our Red RC Round-up:
> Lee Martin wins British Nationals for Novak – Link [cmldistribution.co.uk]
> RB report on the 200mm Euros in Madrid – Link [rbproducts.com]
> Xray also have a report from the Euros in Spain – Link [teamxray.com]
> Team Orion SLPB LiPo's with the Traxxas Connectors – Link [teamorion.com]
> Serpent racer Alessio Mazzeo is European Junior Champion – Link [serpent.com]
> EVO parts for the OCM Kaos DT-19 buggy – Link [neo-buggy.net]
> Bouvier & Soyeurt win the first 6hr enduro in Belgium – Link [mikovic.pmes-info.com]
Monday, August 20, 2007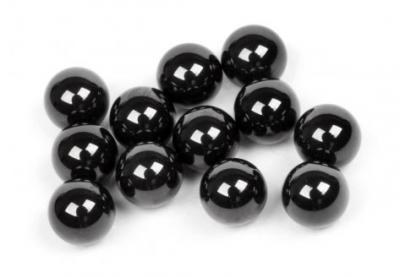 Edit RC have released these new Ceramic Nitride differential balls which are 40% lighter than standard steel versions. Ultra-smooth and long-wearing these extremely hard balls are 3.175mm or 1/8″ in diameter and are suitable for use in Hot Bodies and Associated differentials.
Source: Edit RC [rc-edit.com]
Monday, August 20, 2007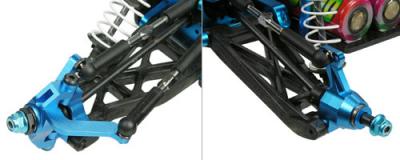 3Racing have introduced a range of new blue anodised optional parts for Tamiyas European Championship winning buggy, the TRF501X. Included are new aluminum rear hub carrier made from aluminium, left and right steering blocks from aluminium, front C-Hub carrier from aluminium, front and rear steel CVD's, titanium ball studs, aluminum steering linkages as well as a rear aluminium wing mount. Also from 3Racing are a new front and rear shock tower for the car which has been made from 3mm carbon fibre giving extra support to your shocks in rough conditions.
Click here to see the other parts… (more…)
Monday, August 20, 2007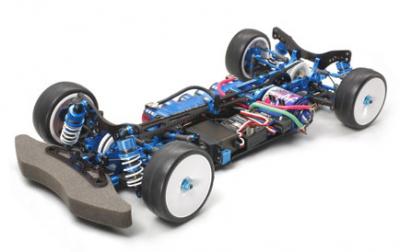 Tamiya have added another car to their TRF range of with the introduction of their latest kit, the TRF415 MSXX Marc Rheinard Edition 2007. This chassis is essentially the MSXX but with the same specs and optional parts as the one used by team driver Marc Rheinard to win this years Reedy Touring Car race in California. Those changes include updates to the double deck carbon fiber chassis which now features a brand new 2mm upper deck, which is designed to help convert chassis roll into cornering speed, and a 2.5mm lower deck.
Click here to see the full specs list… (more…)
Monday, August 20, 2007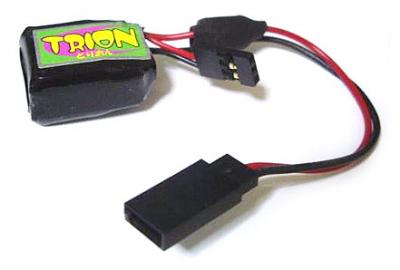 Japanese company Trion have released this micro miniature one cell LiPo pack for powering your cars cooling fan. Normally one would use the power from their receiver pack or the cars power source to drive the fan which took essential power away from their main purposes so that is why this product was created. This lightweight 200MAh packs is wired in such a way that it is easy to connect into your car and the cell itself contains an overcharge and overdischarge protection system.
Source: Trion [team-trion.com]
Monday, August 20, 2007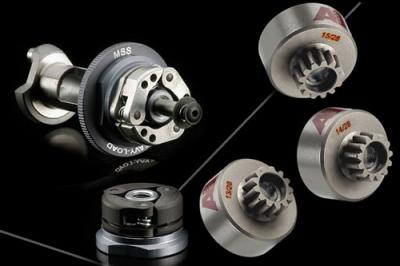 New from German after market brand All Mods, is this heavy duty high performance clutch system for use in truggies, called the MSS 28 Heavy Load. This 3 pin system has been race proven in its buggy form and has now been strengthened and optimised for use in this bigger class. The system uses spring loaded fly weights, which are available in aluminium or carbon, and the way that the whole system is mounted to the flywheel ensures consistent hassle free performance. Also released for use with this clutch system is 3 optional 28mm diameter clutch bells that are available in 13T, 14T & 15T.
Source: MID [mid-mugen.de]
Monday, August 20, 2007