Robitronic have released the TL-3C, a 2,4GHz 3-Channel LCD radio system. It features a modern casing design with ergonomically positioned controls, high noise immunity 2,4GHz technology, easily adjustable menus and easy to read LCD screen. It has 16 model memory, digital trim, programmable fail safe and pretty much all the adjustments you need such as end point, throttle & steering speed and it even has brake mixing for large scale cars. Supplied with small XY3000 receiver.
View the full feature list here
Thursday, September 30, 2010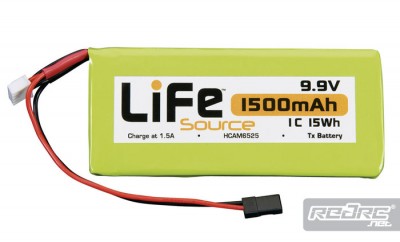 The new 9.9V 1500mAh pack is the first 3S LiFe battery from LiFeSource and is designed for transmitters using an 8-cell flat NiCd/NiMH pack such as Futaba's 3PK, 4YF or 6EX systems. The 6.6V 1300mAh pack expands the LiFeSource line of receiver batteries with a nominal voltage rating that typically does not require a regulator, ideal for 1/8 scale off-roaders.
Thursday, September 30, 2010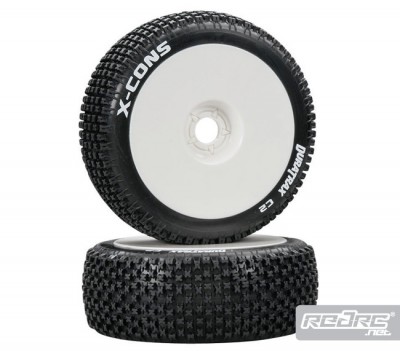 DuraTrax Performance Tires deliver both high performance and low price in the same re-sealable package. They're molded from a long-lasting compound that's already racked up major wins around the world. And in addition to featuring tread patterns ideal for all off-road surfaces, DuraTrax tires and wheels are available separately as well as in mounted sets. Inserts are included with tires and mounted tire sets, for solid sidewall support and extra value. Available in late October for buggy and truggy in X-Cons, Lockup, Lineup, Shotgun, Posse, Derringer and Spurz thread patterns.
Source: DuraTrax [duratrax.com]
Thursday, September 30, 2010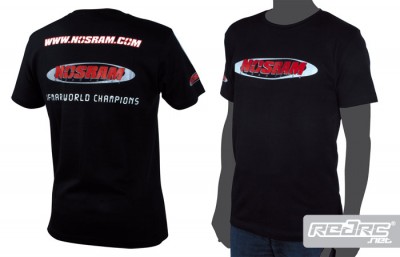 These new black Nosram racing team t-shirts feature a high-class red and silver printing with big Nosram brand logos on the front and back. An additional small logo is printed on the right sleeve while across the shoulders there is the company URL below which you can also see the slogan IFMAR World Champions. The shirts are made of 100% high-quality cotton and are available in sizes M, L, XL, XXL and XXXL.
Source: Nosram [nosram.com]
Thursday, September 30, 2010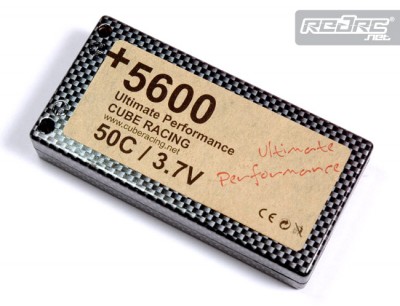 Cube Racing have released more new competition spec LiPo packs including the Performance 5600mAh 50C 3.7V pack for 1/10 pan cars and the Performance 4200mAh 50C 7.4V pack for stick pack applications. Both feature carbon pattern hard cases and feature high quality cells with great performance and long run time.
Thursday, September 30, 2010
RPM have released adjustable body posts for the Traxxas Slash 2wd, designed for durability and strength while still allowing you to change the body height on the truck. The unique body post mounting system allows the option of using the stock body height on the chassis. The body can also be lowered as much as 3/16" or raised as much as 3/8" simply by moving the posts up or down on the mounts. This simple, yet clever design is strong enough to handle the toughest of conditions while still allowing enough flex to absorb impacts that could otherwise damage other more fragile internal components of the chassis. Everything about the body mounts and posts are beefier than stock, from the thicker than stock screw mounts to the twin screws holding the body posts on to the mounts. They also use an I-beam shape throughout each mount, which provides the strength these parts need for those less than perfect landings.
Thursday, September 30, 2010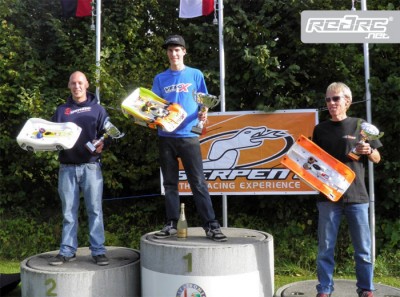 The 6th round of the Swiss 1/8th scale Nationals took place in Langenthal last weekend. Even if the two Swiss Champions in the Amateur (Stefan Köhl/Shepherd Velox) and Expert (Mattia Pesenti/Motonica) classes were decided, a lot of racers still arrived Friday but the weather and the track was too wet for getting a good setup and just one driver tested his car in Friday afternoon. On Saturday the weather was again bad, but the race must go on and so all racers took part in qualifying and at the end of the day there were some unfamiliar drivers at the front.
Continue reading the report here
Thursday, September 30, 2010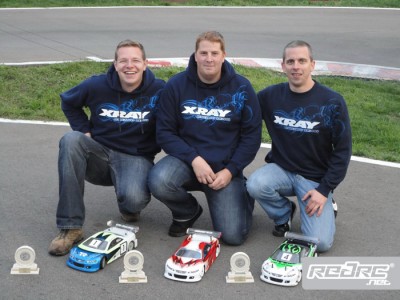 The 6th round of the Luxembourg 1/10th scale EP national championship was held last weekend on the fast LMCC track, host of the 2009 European Championships. After 4 rounds of qualifying it was Gilles Choque who claimed the pole position in front of Joe Streff and Steve Traufler. Difficult weather in the 3 final legs, it was Gilles Choque who crossed the finish line in first, in front of Xray team mates Steve Traufler in 2nd and Joe Streff 3rd. This result saw Gilles Choque crowned the Luxembourg 1/10th scale national champion for 2010.
Thursday, September 30, 2010