On January 14th Pro-Line will be hosting a Short Course Open House BBQ to kick off the racing season. We will be accepting 100 Sportsman drivers starting January 2nd to come out for a FUN day of timed practice at Pro-Line's home track. Entries are $15.00 and include FREE XL Open House T-shirt, FREE Bag of Swag, FREE Lunch and a fun day of being one of the first to run your RC Car on Pro-Line turf. So, if you are a sportsman driver and you want to come have some fun out at Pro-Line, then visit Pro-Line's website for details on how to enter.
Friday, December 23, 2011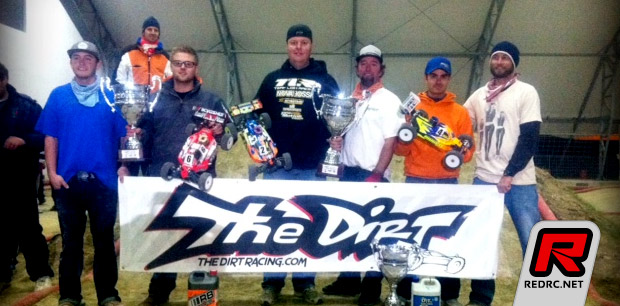 The first ever "Dirt Nitro Challenge" in Europe was held last weekend at the amazing IBR Padova Indoor R/C Track. The race attracted around 100 drivers including some of the best European drivers such as Robert Batlle, Reno Savoya, Elliott Boots, Darren Bloomfield and USA's Adam Drake. The total number of drivers was about 100. Novarossi was the main sponsor of the event and their drivers collected most of the awards. In truggy class it was Adam Drake who took the win in his Novarossi powered TLR 8ight T 2.0 followed by Reno Savoya in second and Walter Floris in third also running a TLR 8ight T 2.0.
Continue reading the report here
Friday, December 23, 2011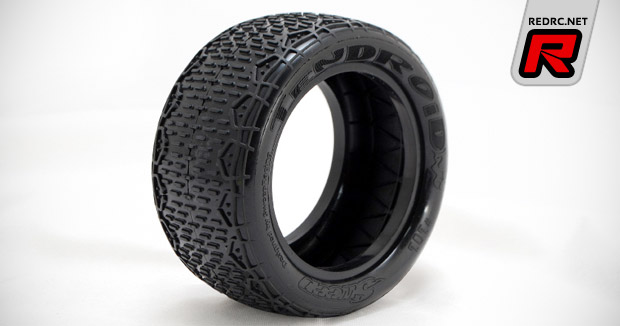 Sweep Racing have released their first 1/10th offroad buggy rear tire, the Tendroid. The Bar pattern was designed to have maximum forward bite on hard packed clay tracks, while droids control the side bite. Combined together, the 10droid has optimum traction and a long life span. Available in 4 different rubber compounds, Silver (Ultra soft), Blue (Extra Soft), Red (Soft) and White (Medium), available to suit any track conditions.
Friday, December 23, 2011
Associated have introduced the Slick Mist SC body, a completely detailed and realistic-looking replica of Robby Woods' Lucas Oil Off Road Racing Series truck. Now available for your SC10, SC10RS, or SC10 4×4, you can also get the decal sheet separately if you wish to create your own replica shell.
Source: Associated [rc10.com]
Friday, December 23, 2011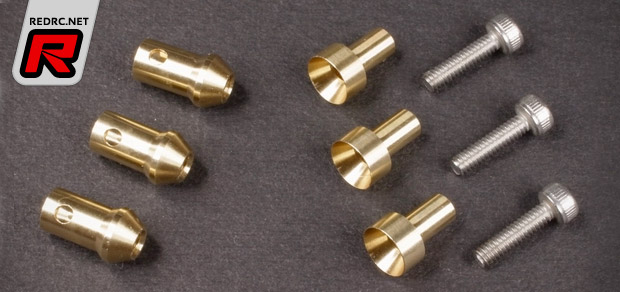 QTEQ have released what they are calling the Power Terminal, which is essentially a means to connect the cables to your motor without the need to solder the joint. It consists of 3 parts, a device side part that is soldered to the motor's power connections, a cable side part which is soldered to the cables and a set of 3 M2x10 screws that allow you to securely attach the wires to the motor. The end result is that the conductivity is comparable to that of directly solder systems.
Thursday, December 22, 2011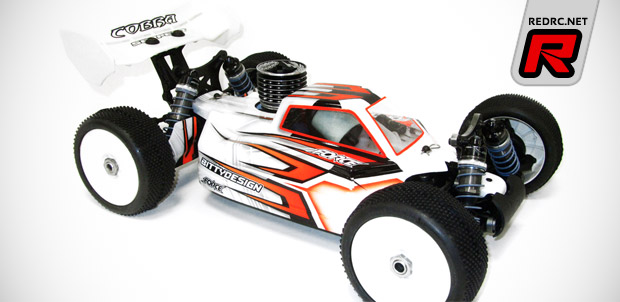 Bittydesign have tackled the Serpent Cobra, giving it the Force treatment with the release of this dedicated body shell. Featuring a cab forward design, it has been developed to obtain better downforce and improve steering response in low speed turns while the sidepods help obtain higher downforce at the rear of the body in high speed turns. Engine airflow has also been improved with the body helping the engine run cooler by about 5-10°C compared to the stock body. Body is 1mm thick, comes with overspray film, window masks and a set of decals.
Source: Bittydesign [bittydesign.net]
Thursday, December 22, 2011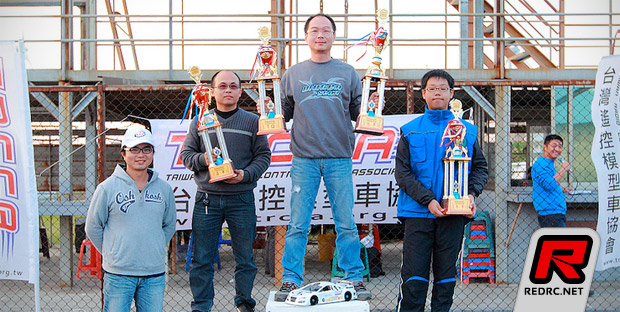 The Taiwanese TRCCA On-Road National championship was held last weekend. In the 1/10th 200mm Expert class it was Mr. Wang that took the TQ and went on to win the final  ahead of Zhe-Hong Chen in 2nd and Yi-Hao Huang in 3rd. In the 1/8th scale gas on road class it was Mr. Chu that won from the pole position in front of Cheng-Zhong Wu in 2nd an Hao-Yui Yu in 3rd. Finally in the 1/10th EP Touring Expert class Zea-Hao Chen convert his TQ into victory ahead of Po-Yuan Chen in 2nd with Fu-Seng Zheng completing the podium.
Thursday, December 22, 2011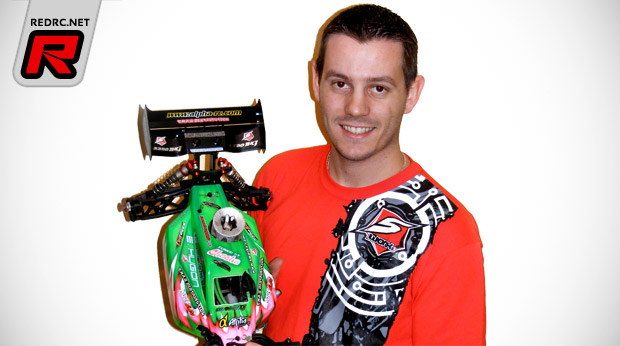 SWorkz France have announced that Edouard Hugon has joined the SWorkz European Team. Hugon is well known in the European R/C scene will use the SWorkz S350 BK1 2012 for the new season and will be attending most of the major events throughout the year.
Source: S-Workz [sworkz.com]
Thursday, December 22, 2011