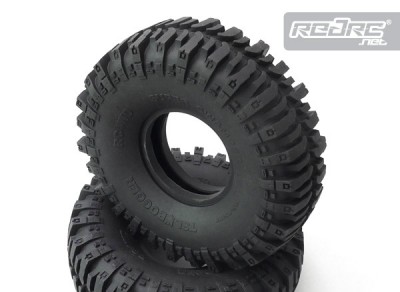 RC4wd have announced the all new Officially Licensed Interco Super Swamper TSL/Bogger. This new Interco tire is the tallest in its class, topping out at an amazing 4.7″, living up to its true scale counterpart. This tire is a new 1.9″ wheel size, and they will fit many of the 1.9″ wheels on the market. Available in advanced X3 soft & sticky compound.
Source: RC4wd [rc4wd.com]
Thursday, October 28, 2010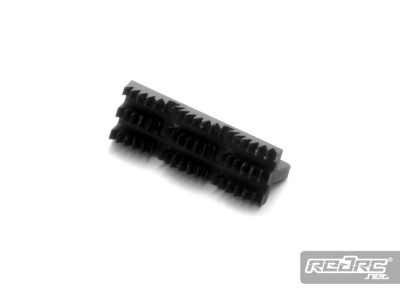 DnM Tech are releasing an ultra carbide cutter for foam tire truers. It can be use to fit most foam tire truer in the market such as the GQ, 3Racing and Hudy tire truers and the special cutting edge design offers ultra and smooth cutting performance, while at the same time the special cutting material is very durable.
Source: DNM Tech [dnm-tech.com]
Thursday, October 28, 2010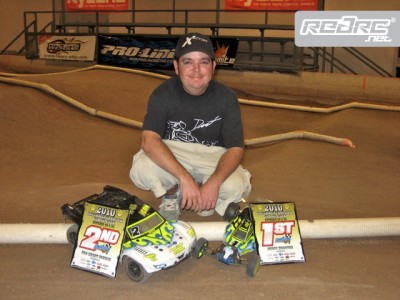 X-Factory are reporting that Brian Kinwald TQ'd and won the modified buggy class at the recent Southwest Invitational GP held this past weekend at Competition Hobbies in Tucson, Ariz. Qualifying was by fastest single run and Kinwald took TQ by the smallest of margins in the last qualifier. Then Brian took the Championship with his X-6 Squared in a closely fought single-A main. The challenging lay-out was typical for the S.I.G.P. and this year featured a cross-over jump that went over the main straight!  Traction is always high at C.H. and the S.I.G.P. was no exception.  Good lay-outs with high traction and great drivers always makes for an exciting race. Kinwald also TQ'd pro 2WD short course in his SCX-60. Again there was a very close main, this time with Kinwald leading on the last lap before a small mistake sent him to second.
Source: X-Factory [xfactoryrc.com]
Thursday, October 28, 2010
The 2010 JBRL Electric Series came to a close October 10, 2010 with an overall win for Novak products in the the Unlimited 4WD Short Course Class. Novak Team Driver Chad Bradley took first place at the final event, which took place at Hot Rod Hobbies in Saugus, California. The full event occurred all across Southern California, from indoor to outdoor tracks of all shapes and sizes. With over 200 entries in the event that spanned over eight months, Bradley came out on top with his Havoc Pro Short Course ESC and Ballistic 4.5 Motor. Jammin team mate Kevin Smith took 2nd with DJ Sandate in 3rd with his Novak powered OFNA.
Source: Novak [teamnovak.com] / Image: Aaron Waldron
Thursday, October 28, 2010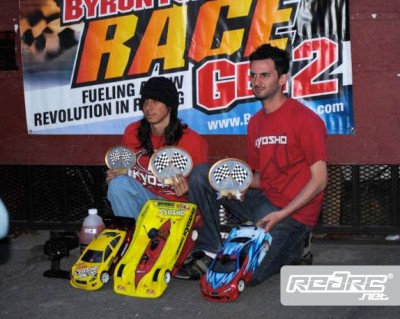 This past weekend the 10th Annual Paris Memorial Race was held at the Silver Bowl Park in Las Vegas, Nevada. Following sedan qualifying it was Kyosho driver Michael Palazzola that took the TQ honors. In the 45 minutes main however it was Kyosho team mate Walter Diaz that took the victory followed by Scott Fisher in second and Kevin Woods taking third. The 1/8th scale class saw Mugen driver Mike Swauger take the TQ but after the 45 minute main the victory went to Kyosho Driver Michael Palazzola, who drove and very clean race, followed by Ron Gustin in 2nd and Brad Toffelmire in 3rd.
Wednesday, October 27, 2010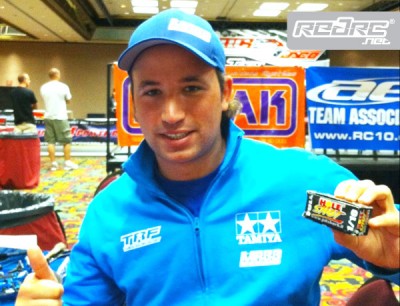 Having shown you the Pit Shark Hole shot during the first round of the Euro Touring series, the Italian company have sent us the release for their body mounting hole positioning system. As we explained there are units that go over your body posts and help the loose magnets find their exact centre when place on the uncut painted body shell. A hole in each of the magnets allows you the mark the exact centre of the post allowing you to make perfectly positioned bodies each time. 3-time World Champion also uses the Hole shot and has his own line of MR33 branded versions. Available for both 1/8th and 1/10th scale.
View the product and a video of how it works here
Wednesday, October 27, 2010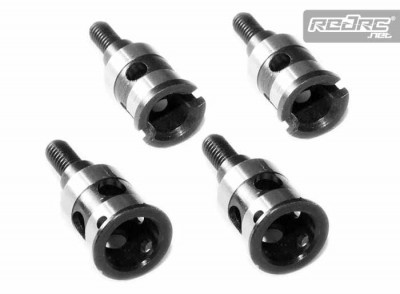 Capricorn have released these new CVD wheel axles for the Xray NT1 as well as their own LAB-C01. Lightweight, the fronts coming in at 4.9grams while the rears weigh in at 5.9 grams per piece.
Source: Capricorn [capricornrc.com]
Wednesday, October 27, 2010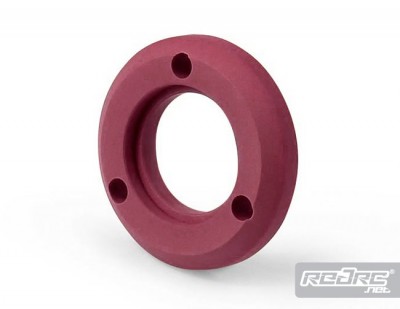 New for the NT1, Xray have released this high-dynamic red clutch shoe for the High Dynamic XCA Clutch Set, which has a new smaller diameter compared to standard clutch shoe. CNC-machined from hard red clutch material it provides less slippage and wear and is recommended for medium- and high-traction tracks. Fits both the High Dynamic and Standard Clutch.
Source: Xray [teamxray.com]
Wednesday, October 27, 2010