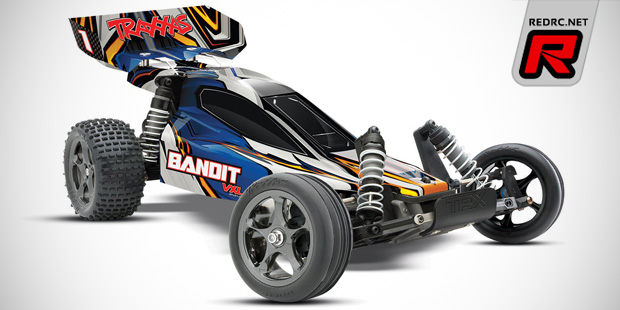 Traxxas have upgraded VXL Brushless RTR kits available such as the Bandit 1/10th 2WD buggy and the Stampede 2WD truck. Both are proven platforms and around for some time and they feature powerful brushless systems, capable of propelling the cars to speeds of more than 110km/h, they include TQi 2.4GHz radio systems, 7-cell NiMH battery packs and suitable chargers. New to both kits is the Traxxas Stability Management that helps providing straight ahead full-throttle acceleration on slippery surfaces, without fishtailing, spinouts, and loss of control. High speed cornering and control is also made possible as TSM makes corrections in the background, without intruding on fun, or creating unexpected side effects. Both kits will hit the stores very soon.
Click here to view more photos
Thursday, May 28, 2015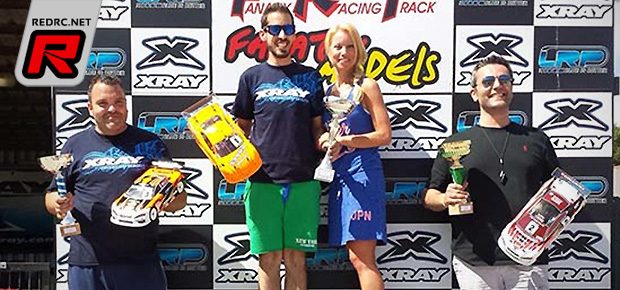 The fourth round of the Greek Touring Series was held at the FRT track in Athens. The race was a good opportunity for many drivers to test their cars and skills for the upcoming second round of the National Championship that will be held on the same track in June and at the end of the qualifying it was Xray's Georgiadis who took the TQ position from Yokomo driver Mitropoulos and Papachristos (Xray).
Click here to continue reading
Thursday, May 28, 2015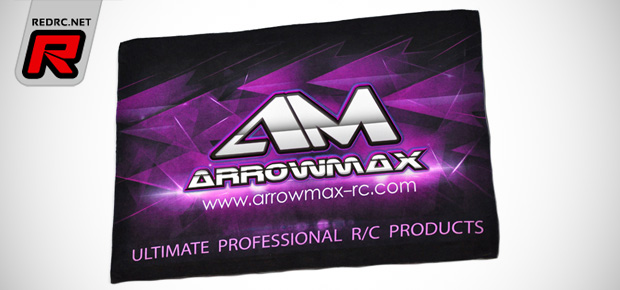 New from Arrowmax comes a large pit towel made from micro fibre. Measuring 110x70cm it has the perfect size for most pit tables and it not only helps to protect the table's surface from becoming dirty or damaged but it also keeps small parts from rolling away during building, maintenance and setup.
Source: Arrowmax [arrowmax-rc.com]
Thursday, May 28, 2015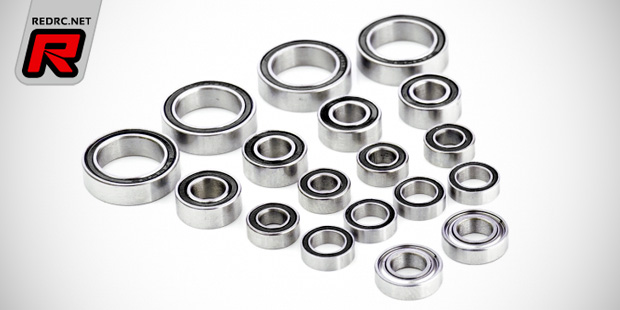 Muchmore introduce their Premium Racing ball bearings in a range of sizes. Coming with a protective rubber shield on one side and a drag-reducing metal shield on the other side the bearings will offer exceptional protection against the elements while improving the drivetrain efficiency compared to all-rubber sealed ball races at the same time. The bearings come pre-oiled using high-temperature resistant oil and they are available in five different standard sizes with the 5x10x3mm offering being the only all-metal seal one.
Source: Muchmore [muchmoreracing.net]
Thursday, May 28, 2015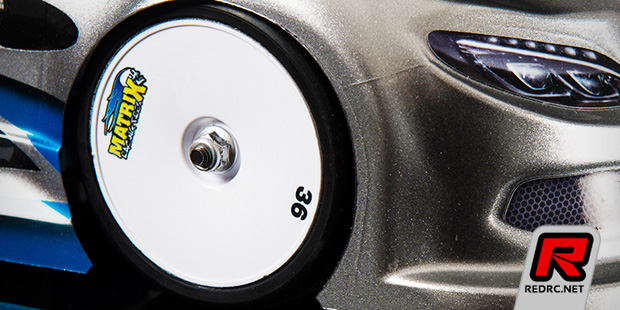 Available now and just in time for the outdoor season is Matrix' new 36 shore asphalt touring car tyre. Thoroughly developed and tested the tyres offer exceptional grip and durability and they come pre-glued on white disc rims with the wheels being marked for easy identification, making them a perfect hand-out tyre.
Source: Matrix [matrix-tyres.com]
Thursday, May 28, 2015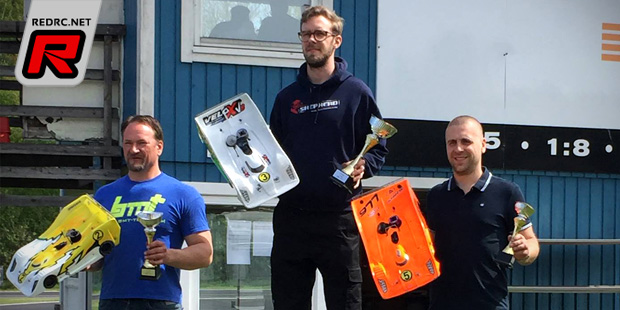 The second round of the Swedish National Series took place at the high speed track in Örebro. After 4 rounds of qualifying Mikael Fransson took the pole-position from Christofer Hedlund and Marcus Lindner. The 45 minute main final saw a clean start with Marcus keeping his 3rd position. Clocking some good laptimes he managed to take over the lead around the 5 minute mark and  step by step he increased the gap over the rest of the field and from that moment on he never looked back. After 45 minutes Marcus crossed the finish line with a massive gap of 6 laps in front of Christofer Hedlund in 2nd and Roland Ström who completed the podium another 11 laps down.
Source: Shepherd [team-shepherd.com]
Thursday, May 28, 2015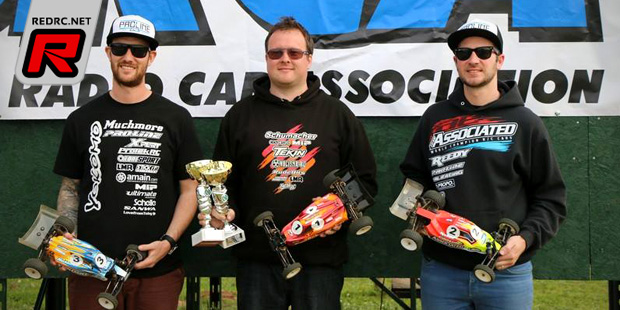 Round 3 of the BRCA 1/10th Buggy Nationals was held at the Telford club in Broseley, Shropshire. In the 2WD class, run on Saturday, Schumacher's Simon Moss took the TQ and pole position for the triple A-mains from Neil Cragg (Team Associated) and Lee Martin (Yokomo). Tom Yardy (Team Associated) and Elliott Boots (Kyosho) rounded out the top 5 result.
Click here to continue reading the report
Thursday, May 28, 2015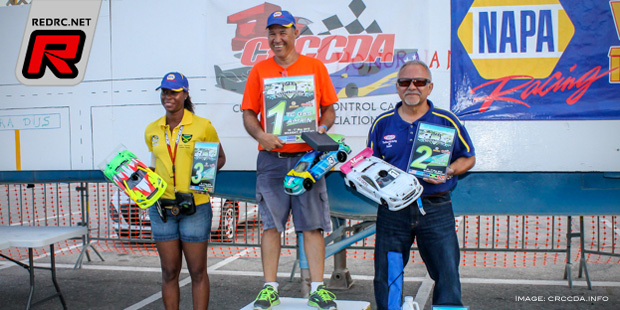 The Napa Auto Parts Open Invitational 2015 was held on Curacao with racers from Jamaica, Trinidad and Tobago, Aruba and also Florida in attendance. In the 1/8th LMP category there would be a three way battle for the pole position and it would be Giordano Pieternella (Serpent) who would take the TQ from Hazel Dossantos (Capricorn) and Mugen racer Dinyor Antonia. In the 1/10 Touring class Maxy Velasco (Xray) would come out fastest from the Serpent duo of Paolo Inocencia in 2nd and Giordano Pieternella in 3rd.
Click here to continue reading the report
Thursday, May 28, 2015