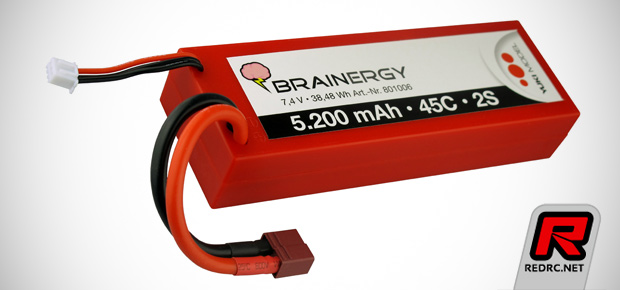 Yuki Model from Germany have new hardcase LiPo battery packs available in three different configurations. All are built using 5200mAh 45C cells and they come as 7.4V, 11.1V and 14.8V variant, pre-wired with T-plug connectors and JST XH balancer ports. The red colour hardcases measure 137.5mm in length and 46mm in width with the 2S pack being 25mm high, the 3S battery measures a height of 35mm and the 4S pack is 45mm tall.
Click here to view the other new batteries
Wednesday, March 4, 2015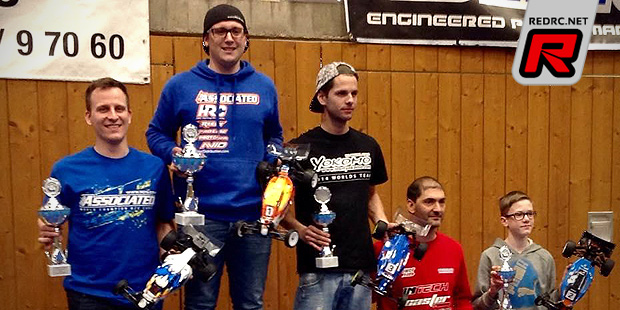 The 2015 Edition of the Köngener Indoor Masters race in Germany saw Patrick Hofer dominating both the 2WD and 4WD Modified Buggy classes. A field of 150 racers made the event highly competitive while the large carpet track surface challenged each driver every lap. Patrick was the fastest in each of the five qualifying rounds in the 2WD class en route to the main event win. While not as dominant in 4WD, Patrick still took a convincing win for his second title of the weekend.
Source: Team Associated [teamassociated.com]
Wednesday, March 4, 2015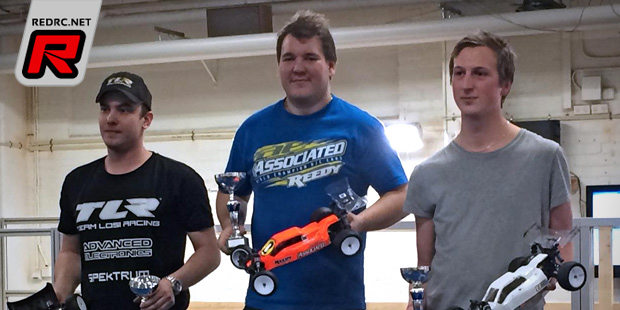 Round 3 of the VBC Cup was held at Klippan RC on a medium-size carpet track with two wooden sections and quite a lot of jumps. The race was a two-day event with 2WD being run on Saturday and 4WD on Sunday and a total of 56 entries made for good competition. The finals of the 2WD class were a 2-man race between Team Associated's Niclas Mansson and TLR driver Otto Ausfelt. At the end Niclas came out successful in front of Otto while Erik Mansson (Team Associated) rounded out the podium in 3rd.
Click here to continue reading
Wednesday, March 4, 2015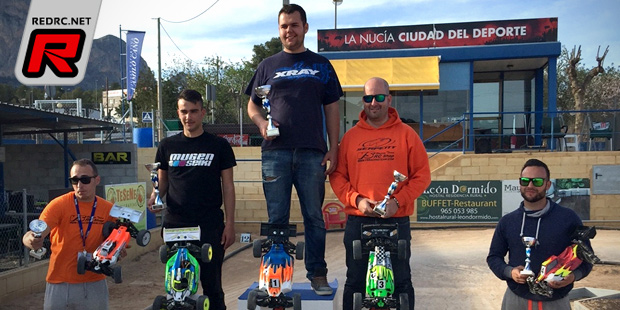 The opening round of the Spanish Levante EP Championship was held at the La Nucia track. Xray team driver Alejandro Daras took the TQ and brought home the win after some hard fights with Andres Marcelino (Mugen) in the finals. Serpent driver Toni Alcala rounded out the podium in 3rd.
Source: Xray [teamxray.com]
Wednesday, March 4, 2015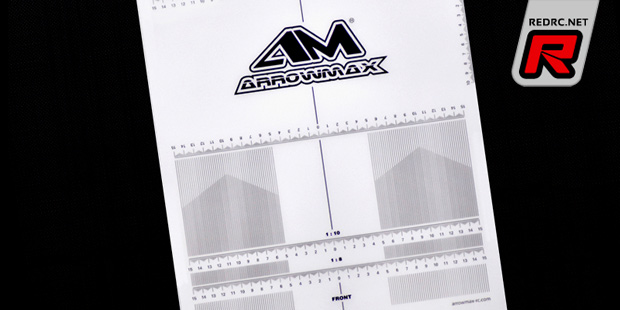 Following the introduction of a dedicated decal for 1/8th off-road setup boards Arrowmax now have two more available. Coming as combined 1/8th and 1/10th on-road and 1/10th scale on-road specific variant both sport clean and accurate track width and zero toe markings which help during suspension setup. Both stickers are highly liquid resistant and they fit common setup boards or come in handy when building DIY boards.
Click here to view the 1/10th scale board
Wednesday, March 4, 2015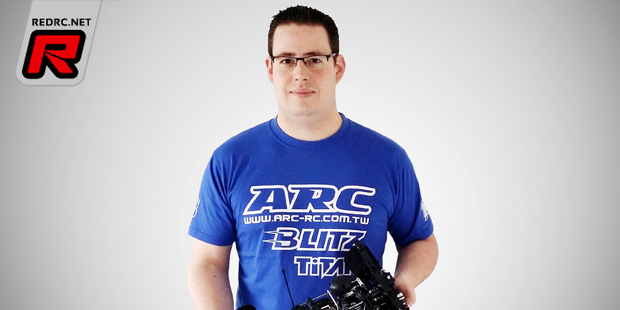 ARC has announced the signing of Germany's Lars Hoppe and Dutch frontrunner John Ermen to their factory nitro team. Lars was already working together with ARC as part of his 1/10th touring car campaign and he now also makes the move over to the 1/8th nitro team following successful years of being with Shepherd. Lars has the following to say:
I would like to thank ARC and especially Jones Chu for the continued support. After a great season with the electric R10 and my first ETS win, I am looking forward to a new project with ARC's new R8 nitro car. After a long time with team Shepherd, I want to thank the whole team for awesome years. Now it's time for a new challenge in 1:8. I'm very proud to be a part of the ARC electric and new nitro team and I will do my best to bring in some good results.
Click here to continue reading
Wednesday, March 4, 2015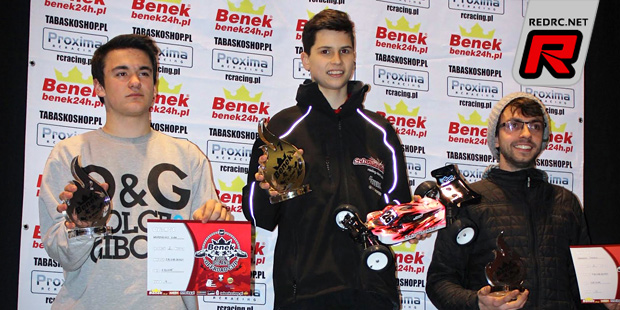 The fourth round of the Polish Benek Cup was held in the city of Lodz. The organisers built an impressive 36×24 metres track with 16 different obstacles including an 8 metres long table top jump. Around 50 drivers split into the three classes of 2WD Buggy, 4WD Buggy and a beginner category. The race saw the attendance of young Michal Orlowski who opted to race in Lodz despite other race commitments. The Schumacher factory driver then went on to take the TQ in both the 2WD and 4WD class and he also quite easily won the A-mains make it a double at the weekend.
Click here to continue reading the report
Wednesday, March 4, 2015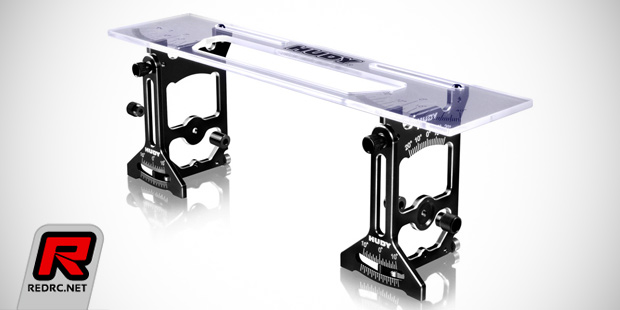 Hudy have a new addition to their range of Universal Exclusive setup systems available in the form of a 1/10 Formula specific set. The precision-machined, high-grade aluminium components allow quick, easy and accurate adjustments to the car's suspension with the entire system being very small, lightweight, and it allows for easy transportation as it features a one screw assembly. The engraved scales and markings are easy to read, and all parts move freely in precision ball-bearings. All Hudy setup systems allow to quickly and easily measure and adjust camber and camber gain, caster, toe, and steering throw symmetry. Included with the Formula specific set come aluminium nuts and wheel adapters.
Click here to view another photo
Tuesday, March 3, 2015