In addition to the 2.0mm soft carbon fibre top deck for the Xray T4'15 Avid now also have a soft 1.5mm version available. Cut from premium carbon fibre which utilises a standard angle layup to allow for more flexing and twisting the 1.5mm soft deck is recommended to increase performance on asphalt and green carpet tracks in combination with the Avid 2mm aluminium chassis.
Source: Avid [avidrc.com]
Friday, April 24, 2015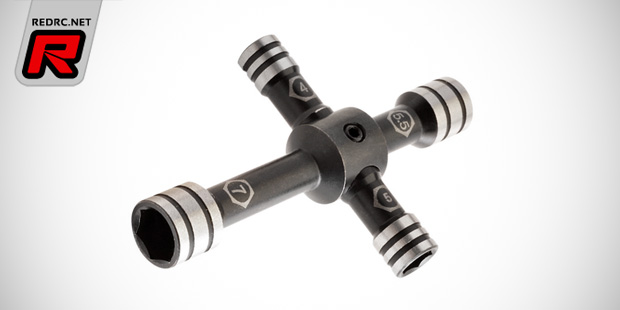 New from Team C comes a stylish "Tamiya-style" cross wrench incorporating four different size nut wrenches. Offering a 4mm, 5mm, 5.5mm and 7mm nut driver the wrench covers most 1/12th and 1/10th as well as many 1/8th applications. More durable than common cast cross wrenches and also way better looking the all-in-one wrench helps to slim down your tool package.
Source: Team C [teamcracing.com]
Friday, April 24, 2015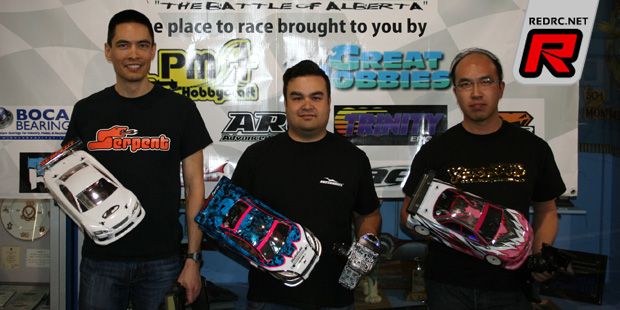 Round 2 of the Alberta Touring Series was held in Edmonton, Alberta. The NASCAR club hosted a great event with 121 entries across six classes. The focus of this new series would be to have fun, keep rules to a minimum, save budget conscious racers some money with less travel and create a friendly provincial rivalry so the format for the weekend would be three qualifiers and triple mains for everyone. In the Touring Car Modified Class, TQ Wayne Mah (Awesomatix) would win all three of his mains in dominating fashion over Steve Soon (Serpent), with Tommy Tam (Yokomo) taking 3rd.
Click here to continue reading the report
Thursday, April 23, 2015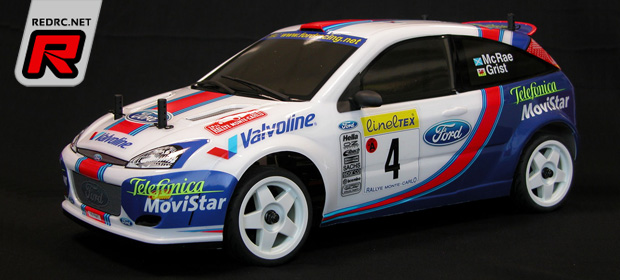 Available soon from Italtrading is the The Rally Legends McRae/Grist Ford Focus WRC 2001 kit. Coming ready-to-run and including an officially licensed bodyshell the Focus is another addition to Italtrading's popular line of legendary rally cars. The car is based on a factory-assembled 4WD shaft-driven chassis and it comes with a 540-class brushed motor, brushed speed controller, 2.4GHz radio system and a suitable NiMH battery and charger. The Focus WRC will become available in May.
Source: The Rally Legends [therallylegends.it]
Thursday, April 23, 2015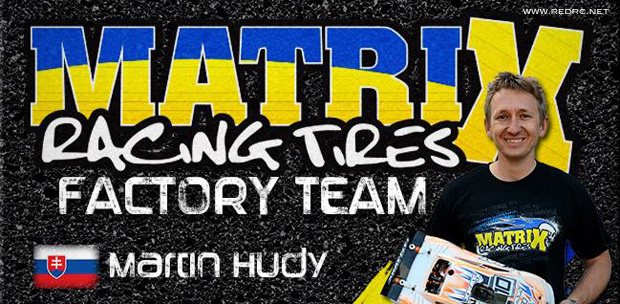 Matrix have announced the renewal of their partnership with Martin Hudy. The international top driver and regular A-main contender is Xray's very own on-road head designer and in the 2015 season Martin will be present at all major on-road races including the Euro Nitro Series.
Source: Matrix [matrixtires.it]
Thursday, April 23, 2015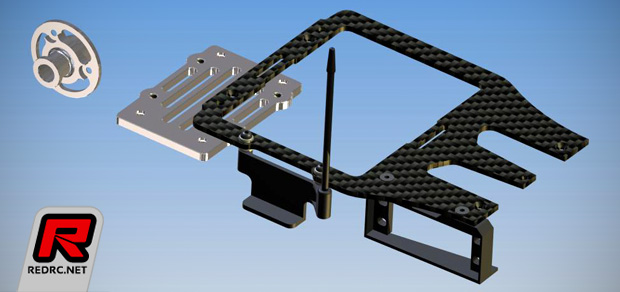 Italian company Sprint RC have released a first rendering of their forthcoming single battery conversion kit for the Serpent 977 1/8th nitro on-road car. Designed for the use with TTB brushless motors and a single 4S 14.8V LiPo battery pack the set will improve the handling of the car as the weight is more centralised compared to a setup with two split packs hanging left and right from the chassis. The conversion includes a mounting plate for the motor, a new carbon fibre radon plate with steering servo and receiver mount as well as a gear adapter. Also new is a rear carbon fibre body stiffener for 1/8th bodies. The part is designed to improve the rigidity of the rear fender and spoiler section and it is usable with many of today's 1/8th on-road bodies.
Click here to view the body stiffener
Thursday, April 23, 2015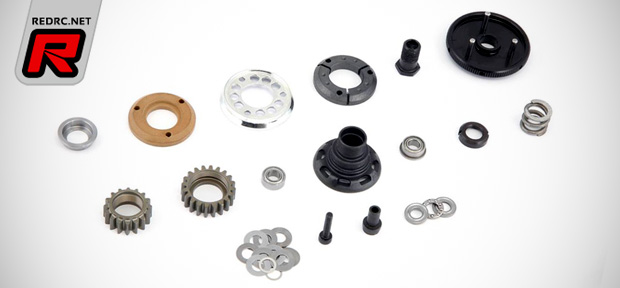 Shepherd introduce the new Team Edition clutch for the Velox V8 and other 1/8 nitro cars. Based on the successful Velox Competition Clutch with the famous extra-hard clutch spring the new state-of-the-art lightweight reverse type clutch is meant to offer excellent performance without any compromises. Featuring a black anodised 7075 T6 aluminium flywheel, a shiny aluminium pressure plate, special compound fly weights, a yellow PTFE clutch shoe, a clutch bell with optimised surface and the famous extra-hard Shepherd clutch spring the Team Edition clutch will deliver consistent engagement and a powerful acceleration. To complete the set a 16T and a 20T hard coated aluminium pinion, high quality bearings and the needed fastening material and shims are included. All parts are also available separately.
Source: Shepherd [team-shepherd.com]
Thursday, April 23, 2015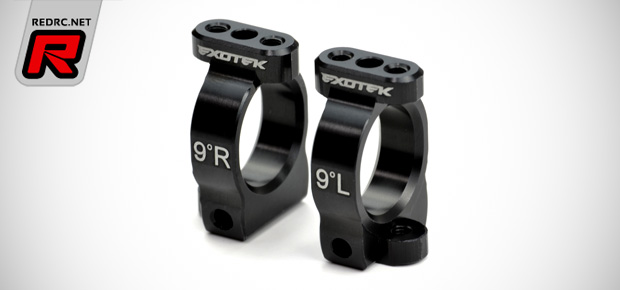 Exotek have new aluminium option parts for the Xray XB4 available in the form of 9 degree C-hubs and a steering crank set for the '15 Spec kit. Starting with the hubs, the heavy duty and precision machined parts are made from 7075 aluminium and they are designed to fit any XB4 series vehicle. Machined down to 6 grams per piece they are still much stronger than the stock plastic hubs and they are made to match the stock geometry. Polished and anodised in factory orange or black the hubs come laser etched for easy left and right identification and they accommodates a set screw for the hinge pin.
Click here to continue reading
Thursday, April 23, 2015