January 16, 2007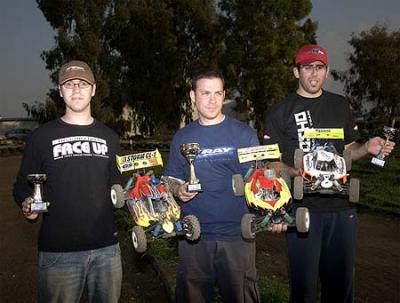 Xray have a report on their site from the second round of the the 2007 Israeli League that was held at the Ramat-eishay track in Israel. After qualifying 3rd Dan Price managed to fight to the top and take the win by 4.5 seconds ahead of Nir Sivan who finished 2nd with Yaniv Levi rounding out the podium.
At some point I overtook Yaniv only to be passed by him a few corners later in midair; he jumped and landed a few centimeters ahead of me… one of the best moments of the day! After mid-race Yaniv developed brake problems so he backed off a bit which left me and Nir to fight for the lead.
You can read the full report here.
Source: Xray [teamxray.com]
---