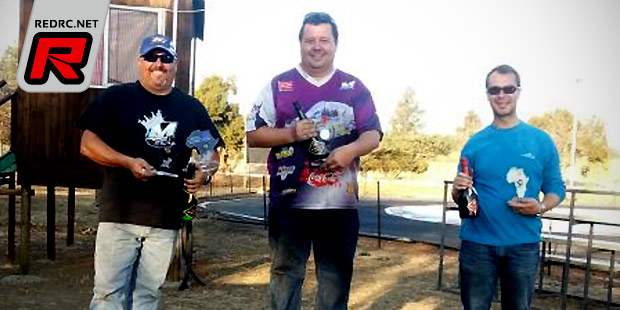 The African cup event was held in Pretoria, South Africa this past weekend. This event was a mixture of gas and electric racing with Harold van Eeden being the top qualifier in the 13.5T class. After some close racing each of the drivers on the podium won one of the 3 finals. In the end it was Marius Stols taking the win from Warrick Atmore and Willie Noordman finishing in 3rd, all three driving Xray cars.
Source: Xray [teamxray.com]
Monday, July 28, 2014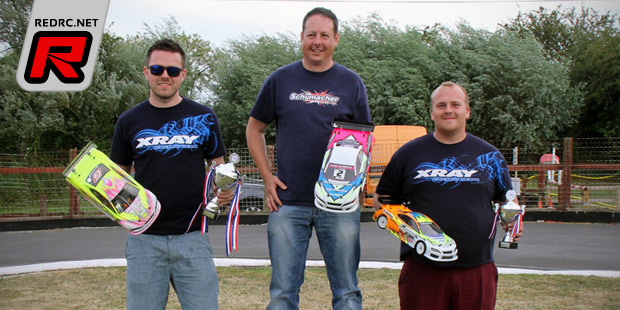 The final round of the BTCC took place this last weekend at the awesomely fast Mendip Raceway in Western Super Mare. The circuit looked in fine fettle as a new enthusiastic committee have spent a lot of time getting it looking in great shape and it was awesome to be blessed with glorious sunshine all weekend.  Almost a full complement of national level drivers took part, with a little eye on the final BRCA nationals in two weeks' time.  With the sun shining it was decided to run round by round qualifying with the best 2 from 4 qualifiers to count and 1 final.
Click here to continue reading the report
Monday, July 28, 2014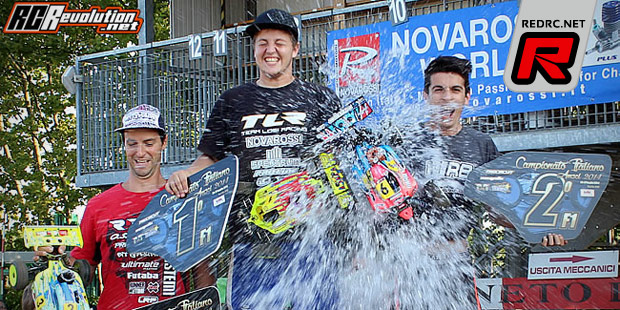 The 4th and final round of this year's Italian 1/8th off-road nationals took place at the "Ongaroring" in Sacile in Northern Italy. The free practice sessions of the F1 category had young Davide Ongaro (Mugen) clocking the fastest times followed by Alex Zanchettin (TLR) and Riccardo Berton. Marco Baruffolo (RB) and Riccardo Rabitti (Radiosistemi) completed the top 5.
Click here to continue reading
Monday, July 28, 2014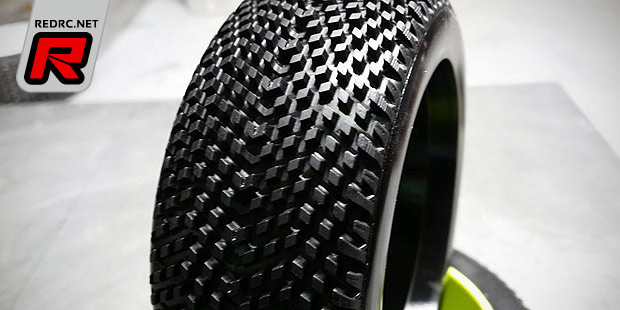 Sweep Racing are currently developing a new tyre for 1/8th buggies. Featuring a unique herringbone tread shaped from medium sized diamond-shaped blocks the tyre will soon make a first outing in the hands of Sweep Racing's Renaud Savoya. We bring you more information on the tyres as soon as they become available.
Source: Sweep [sweepracing.com]
Monday, July 28, 2014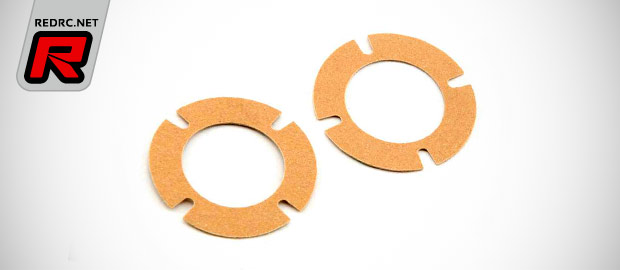 Shepherd announce a new gasket for the gear differential of the V10 car. Together with a leading German sealing manufacturer Shepherd developed a gasket of a new shape and made from a special material. The new material combines the characteristics of a fibre gasket with the positive properties of an elastomer, thus making it possible to produce a gasket that allows for easy installation due to the stable surface tension, excellent adaptability to unevenness at minimum surface pressure levels and very low leakage levels even when surface pressure is extremely low. The new seals are also offer excellent temperature stability and they are available from now on.
Source: Shepherd [team-shepherd.com]
Monday, July 28, 2014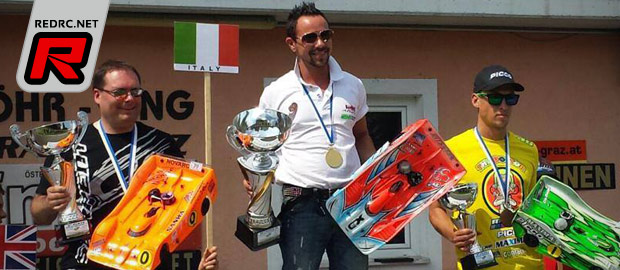 The 2014 1/8th Nitro On-road European Championships A were held at the Stöhr Ring in Kirchberg, Austria. The event was affected by the weather from time to time and to overcome any rain related issues the 45 minute final was started over an hour earlier than planned, with 2011 World Champion and double European Champion Robert Pietsch (Mugen) starting from pole position into the final.
Click here to continue reading
Monday, July 28, 2014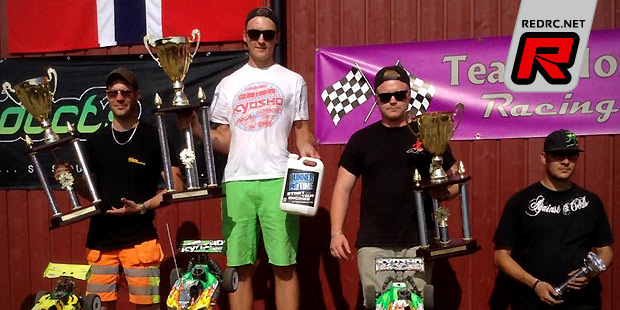 The 1/8th Buggy Nordic Championships took place last weekend at the Robertsfors MS club in Sweden with 80 drivers from Finland, Norway and Sweden in attendance. Kyosho's David Ronnefalk took TQ after the qualifiers and went on to take the win in the hour long final one lap ahead of Andreas Edvinsson. 3rd placed Christoffer Svensson completed the podium.
Click here to view the top 12 result
Monday, July 28, 2014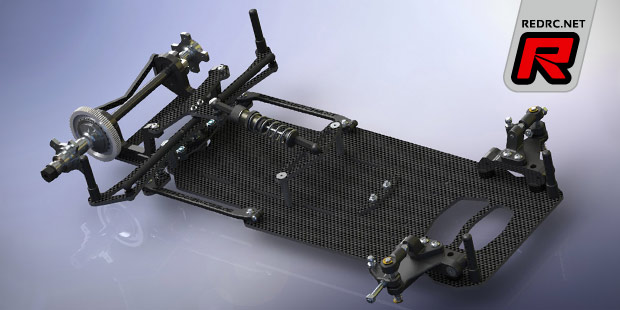 SpeedMerchant have released first images of the World GT4 200mm pan car kit. The vehicle is based off the forthcoming RoadKill 10 235mm kit and offers a slim carbon fibre main chassis that can take 2S standard, 2S shorty or 1S LiPo battery packs. A new-style easy-to-adjust front suspension is also part of the package as is a class-standard link-type rear suspension with dual roll dampers. The side springs act on the lower power pod plate rather than on the sidelinks for improved precision and better adjustability while a lightweight motor pod makes for a good balance between low weight and rigidity. We bring you more details on the kit as soon as they become available.
Click here to view another photo
Monday, July 28, 2014