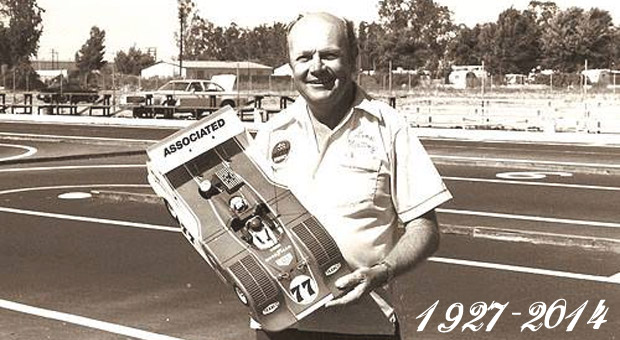 Today the RC industry has lost one of its true icons as Gene Husting, former co-owner of Team Associated has passed away. The designer of the legendary RC100 and RC500 was also instrumental in getting IFMAR started while also being ROAR vice-president at some time. Today, March 6th Gene passed away and our condolences go out to the Husting family and those who knew him.
Thursday, March 6, 2014 - 10 comments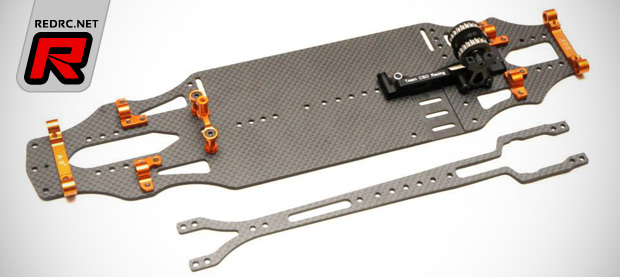 CSO introduce the Super-V3 flexible chassis conversion kit for the CSO-One, Team C TC10 and the Xray T4 and T4'2104. The integral part of the kit is the redesigned motor and layshaft mount that now mounts directly on the centre line of the chassis resulting in more equal left-to-right chassis flex. The updated layshaft mount sports mounting holes to connect the upper deck with the mount which helps on very high grip surfaces. An additional upper deck post can be added on front of the motor, again located directly on the chassis' centre line. It is understood that the conversion kit includes a new chassis and topdeck as well as the motor and layshaft mount along a set of aluminium centre pulleys. There will also be a version that additionally includes front and rear aluminium suspension mounts.
Click here to view more photos
Thursday, March 6, 2014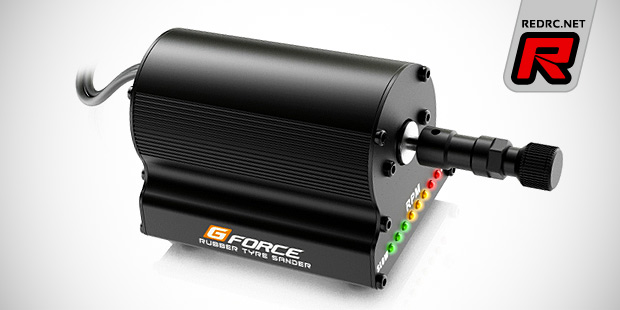 GForce soon have a tyre truer for 1/10th touring car tyres available. Coming in a black or blue all-aluminium case the machine is equipped with a high torque motor and LED indicators for the selectable speed. Furthermore the direction of rotation can be changed and the device is best used to scrub and true fresh-out-of-the-pack touring car tyres before using them on the track.
Click here to view the blue variant
Thursday, March 6, 2014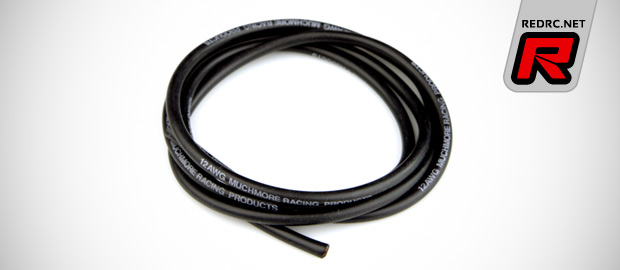 Muchmore have a new and super-flexible silicone wire available. Coming as thicker 12AWG and thinner 14AWG variant, the black silicone-covered cable is available as 100cm roll with the thin 14AWG wire being ideal for all applications where a low weight and maximum flexibility is needed such as in 1/10th and 1/12th pan cars.
Click here to view the 14AWG wire
Thursday, March 6, 2014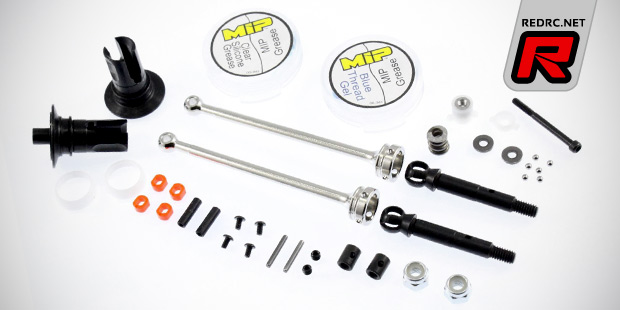 MIP introduce their new Mod Puck driveshafts for the Schumacher Cougar KR and SV2. Based around the company's C-CVD driveshafts the design does away with the usual small diameter drive pins on the differentials side of the shafts in favour of a cushion system that increased the contact patch on the outdrives for less wear and longer time between rebuilds. The orange colour plastic cushions are easy to change when they start to wear while the steel outdrives and driveshafts remain like new. Included with the set come C-CVD shafts, wheel axles, pucks, a thrust race and the Puck system outdrives along all needed hardware and a set of chemicals. MIP will soon also have sets for Team Associated, TLR, Kyosho, X Factory, Serpent, Hobby Pro, Yokomo, Durango and Team C vehicles available.
Source: MIP [miponline.com]
Thursday, March 6, 2014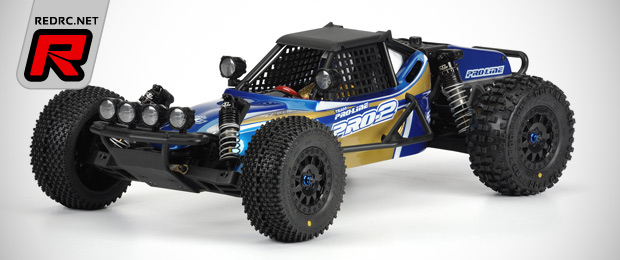 Pro-Line introduce the Pro-2 Performance Buggy conversion kit for the Pro-2 Short Course truck kit. Styled after a single seat Class 1 desert buggy, the unique look is created by a body panel and roll cage kit with a polycarbonate interior set, a separate hard plastic helmet, rubber style window nets and rear engine covers that come off with the whole body making service and maintenance a breeze. Also included is a realistic style front bumper that protects the front end as well as mounts for a 1/10 buggy rear wing for racing applications. The buggy can be equipped with six separate light buckets also while different tyre combinations allow to create race, all-terrain or sand dune buggies. The conversion kit not also fits the Pro-2 truck but also Traxxas Slash 2WD trucks when equipped with the Pro-2 LCG chassis, Performance transmission and Pro-Trac rear tower.
Click here to view more photos
Wednesday, March 5, 2014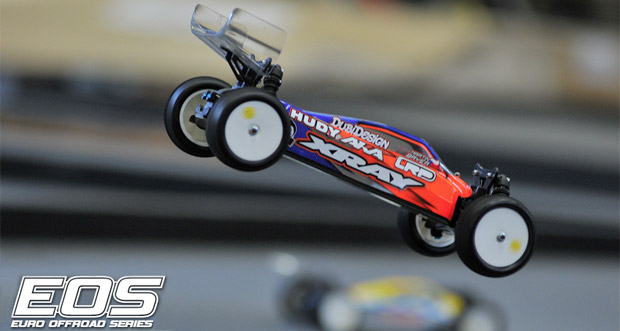 There is an air of high anticipation ahead of the third round of the Euro Offroad Series as the 1:10 electric offroad championship travels for the first time to the Hudy Arena in Slovakia this weekend (7-9 March). Widely reputed as the greatest r/c venue in the world by anyone who has had the opportunity to visit the 25,000 square metre facility which is also home to the Xray factory, over 260 drivers will get the opportunity to be part of what is only the second major international event to be hosted at the Hudy Arena, the first being last season's Euro Touring Series finale.
Continue reading the announcement here
Wednesday, March 5, 2014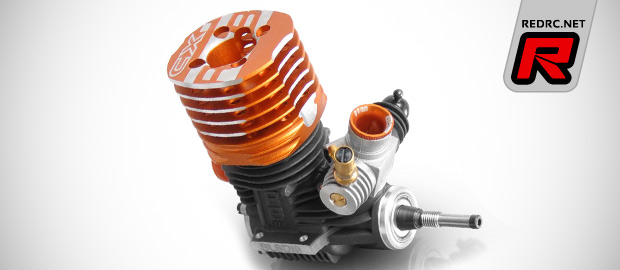 RB continue to update their line of nitro engines and now introduce the CXR SLS9 super long stroke 9-port .21 on-road offering. First up is the SLS9 with 9-port liner, Multi Exhaust System technology and a CNC-machined piston. The engine furthermore features a 14.5mm turbo crankshaft with balancing weights, internal grinding and silicone insert. The 14.5mm main bearing is a ceramic ball race while the 6-ball front bearing is a standard steel type. The 3-needle carburettor comes with 8.5mm and 9mm venturi inserts and the engine is equipped with low profile cooling head and an O-ring sealed turbo combustion camber insert. Also new and building on the SLS9 is the SLSDI9 with direct intake technology for an even higher power output. The DI variant otherwise comes with the same features as the standard SLS9 engine and both are available separately or as combo sets including 2092 or 2015 in-line exhaust sets. The latter is specially designed for high-speed tracks and fits with RB's short and medium manifolds for additional tuning possibilities.
Click here to view more photos
Wednesday, March 5, 2014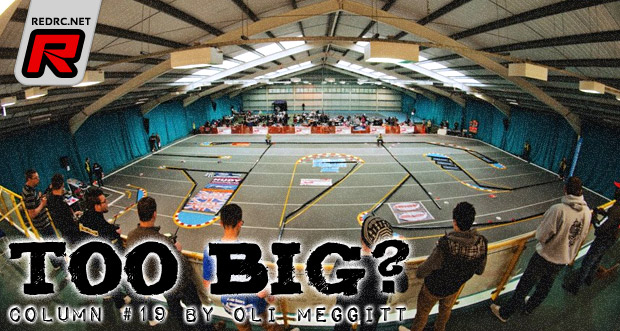 I had an interesting conversation a few weeks ago at one of my races, which started out with a very simple question – "Are there too many 'big races' today?" That started a fairly long debate but, none the less, raised some things I'd never considered before.
Continue reading Oli's column here
Wednesday, March 5, 2014 - 2 comments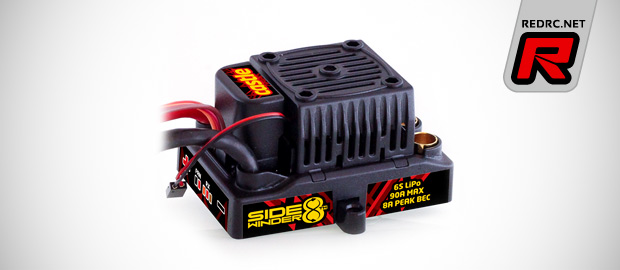 The Castle Creations Sidewinder 8th is a sports speed controller for vehicles of up to 5kg of weight running a maximum of 6S LiPo battery packs. The 90A rated brushless speed controller sports a 5.5V BEC system that delivers 4.5A continuous and 8A peak current, it comes with 6.5mm bullet-type connectors build into its case and measures 62.2x56x34mm. Made for sensorless motors the speed is also of a waterproof design and it comes as a combo set including castles new 1515B-2200kv brushless motor.
Source: Castle Creations [castlecreations.com]
Wednesday, March 5, 2014