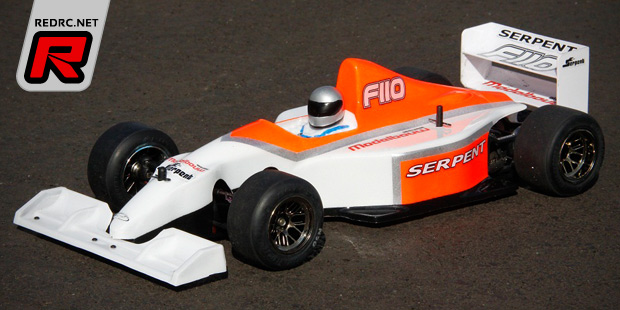 Serpent introduce the J191 bodyshell for 1/10 formula 1 chassis. The body is made from clear polycarbonate and is modelled after the Jordan 191 F1 without going too much into detail. Made for Serpent's F110 chassis the body should fit a wide range of other cars too. Included with the 191, that is useable with both lexan and solid plastic front wings, are three different driver helmets.
Source: Serpent [serpent.com]
Wednesday, December 4, 2013 - add a comment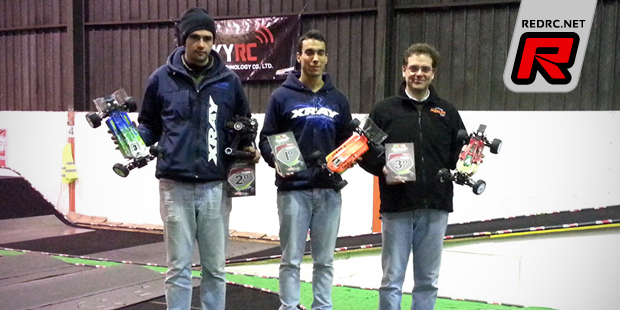 A round of the Portugal Off Road Series was run at the RC Indoor Oeste track and in the 4WD buggy class it was Xray's Bruno Coelho who dominated the field in qualifying. Due to the very technical layout of the track the finals were very demanding for all, but Bruno transformed his TQ spot into an overall win with Nuno Rebelo following him in 2nd place. Rodrigo Luis completed the top 3 while Nuno Roque and Tiago Vieira came in 4th and 5th respectively.
Click here to view the top 10 result
Wednesday, December 4, 2013 - add a comment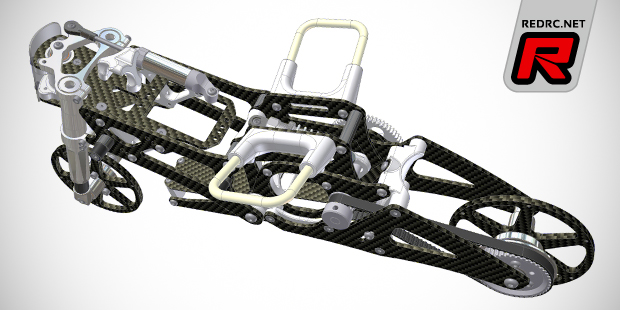 Clark's introduce the Jabber 2011 World Championship replica electric on-road bike kit. The winning bike of the 2011 Worlds and 2013 Worlds warm-up winner is constructed from high-quality carbon fibre and aluminium parts and designed by former (RC) Superbike World Champion Edi Winter. The kit, that will come as rolling chassis, is now available for pre-order with shipping being expected to start end of January 2014.
Click here to view more images
Wednesday, December 4, 2013 - add a comment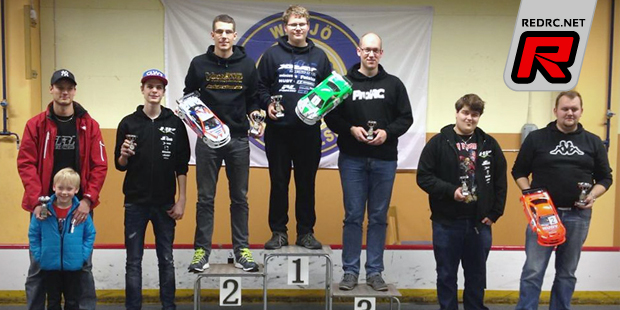 The third round of the South Swedish Cup for electric touring cars was held in Alvesta by the Wäxjö MS on a fairly technical track The schedule saw three rounds of qualifying and local driver Markus Hellquist dominated the modified class, not giving the others a real chance to challenge for the TQ spot. The battle was then on for the runner up spot between Jonas Andersson and Daniel Carlsson and with a great 2nd run from Jonas he managed to secure the second place on the starting grid ahead of Daniel Carlsson. The 4th to 6th place drivers also had were only separated by a second meaning the race would see some nice fights in the finals.
Click here to continue reading
Wednesday, December 4, 2013 - add a comment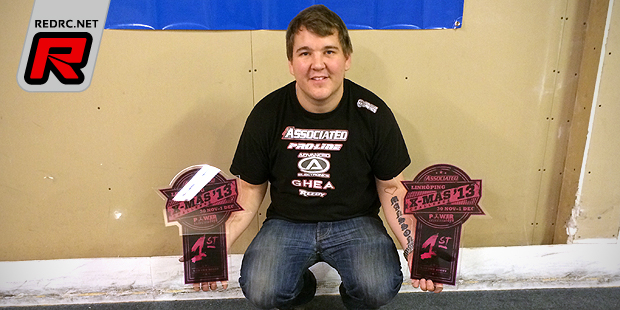 The Associated X-Mas Challenge took place last weekend in Linköping, Sweden. The event saw 74 entries in the short course modified, 1/16 buggy, modified buggy 2WD and modified buggy 4WD classes. Team Associated's Niclas Månsson took the pole position in 2WD and 4WD buggy and later went on to win both classes. In 2WD Mikael Johansson came in 2nd and with Andreas Edwinsson (Kyosho) taking 3rd place. The 4WD class had Michael Kronoström (Team Associated) taking the runner-ip spot, Felix Sandberg (Kyosho) completed the podium in 3rd position.
Source: MustitRC [mustit.no]
Wednesday, December 4, 2013 - add a comment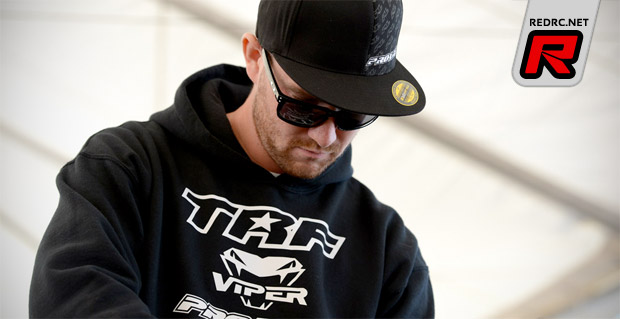 As we hinted at in our Driver Market story last week, UK front runner Lee Martin today announced that Tamiya TRF have chosen not to renew his contract having decided to reduce operations in the off-road market for the foreseeable future. After a four year campaign with the Japanese manufacturer Lee is now looking for a new 1/10th off-road ride for the 2014 season and beyond. The runner-up of the 2WD class at the 2013 IFMAR World Championships should have no problems to find a new chassis sponsor given his CV that includes four IFMAR Worlds finals, four European and four national championships as well as a vast amount of individual national wins. A driver of Lee's level should have no problem attracting offers but as stated previously we expect him to sign a deal with Yokomo.
Wednesday, December 4, 2013 - add a comment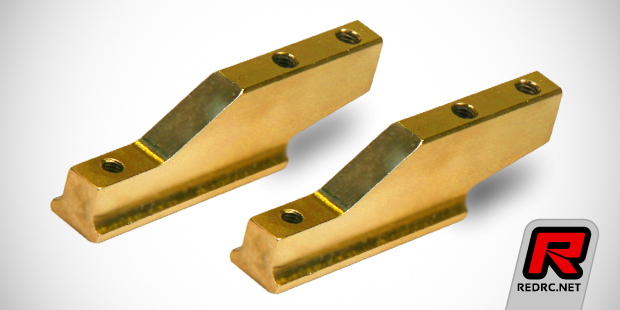 Shepherd announce the all new brass engine mounts for the Velox V10 Pro. CNC-machined from the heavy material the mounts add 23g of weight compared to the standard aluminium engine mounts. The added weight makes for a lower centre of gravity and it significantly improves in-corner steering and overall traction. The optional engine mounts come in a set of two and are available now.
Source: Shepherd [team-shepherd.com]
Wednesday, December 4, 2013 - add a comment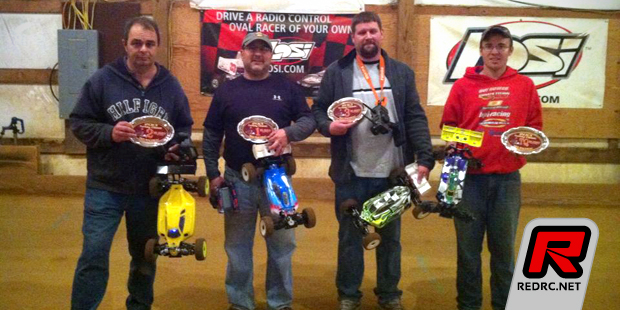 110 racers entered into competition at Reo Raceway's 2013 Turkey Classic during the Thanksgiving Holiday weekend. Reo Raceway opened in 2006 and has since offered a unique racing surface that differs from the norm of highly packed surfaces found at most tracks in the region. In the 1/8th E-buggy class Serpent USA driver Dan Reino took the second place after qualifying and ended on top of the field after the finals. Elsewhere in 2WD Serpent USA's Jared Kirkwood made use of the tight and tricky track and took the TQ and win with his rear motor Serpent Spyder buggy.
Source: Serpent [serpent.com]
Wednesday, December 4, 2013 - add a comment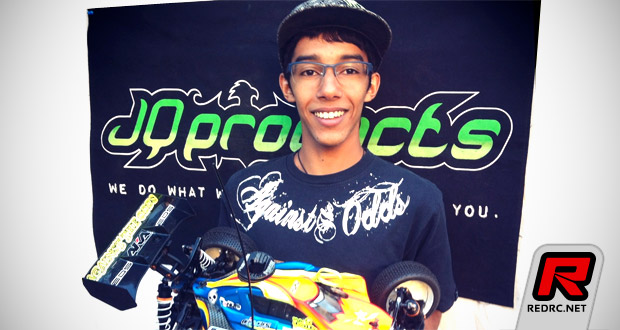 JQ Products announce that team member Rayan Medjoubi, who recently extended his contract with the company until 2016, has been picked up by JQ team sponsors AKA and Reds for his tyres and engines. Rayan has already been testing with his new equipment as is very excited for the upcoming racing season.
Source: JQ Products [jqproducts.com]
Wednesday, December 4, 2013 - add a comment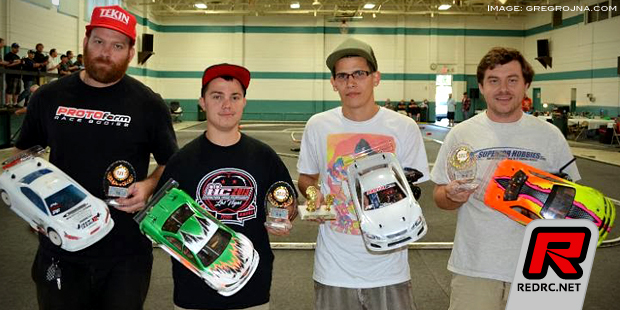 The 2013 Minnreg Turkey Shoot was held by Mike Boylan and company in Florida. It is a three day race featuring oval racing Saturday and Road Racing on Sunday and is one of the few times over the year that Florida road racers go indoors and compete on carpet. In the largest and most competitive Road Racing class, 17.5T Rubber Touring, Roberto Falcon, in his first outing with the Awesomatix car, hung tough through qualifying learning how to tune and setup his car while battling round after round for TQ in the class. When qualifying was finished TJ Bradley was the top qualifier, with Mark Burt 2nd and Roberto Falcon 3rd. All three drivers were separated by less than 1 second. Prior round TQ, Cory Parsons, would end up 4th qualifier after the final rocket round. In the A-final, TJ, Mark and Roberto got out front and started to break away from the back. Roberto got by Mark and started chasing TJ. Half way through the race TJ piped it and the top 4 cars all collided. Roberto was the first out of the pile with Cory in hot pursuit. Roberto held up to one minute of pressure from Cory until he tapped out too allowing Roberto to cruse to the win, followed by Mark and finally Cory taking 3rd.
Source: Awesomatix [awesomatixusa.com] / Image: GregRojna.com

Wednesday, December 4, 2013 - 1 comment so far