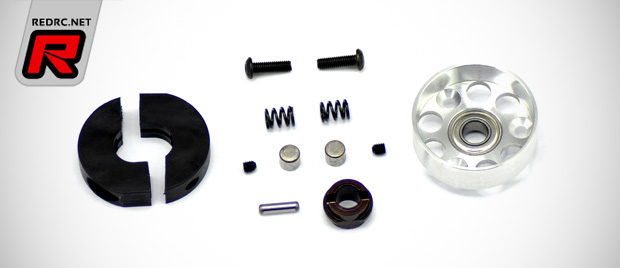 With the new Natrix 748 TQ Serpent also introduced the SL6 XLI lightweight 2-speed gearbox and redesigned front and rear gear differentials. The parts are standard on the 748 TQ and also available separately for 748 and 747 owners. The SL6 XLI eXtra Low Inertia gearbox is a direct replacement for the stock parts and they are designed to reduce the rotation mass for improved acceleration. Included come a new adapter, new shoes and a new bell and the gearbox is usable with the standard 2-speed gears.
Click here to continue reading
Thursday, December 18, 2014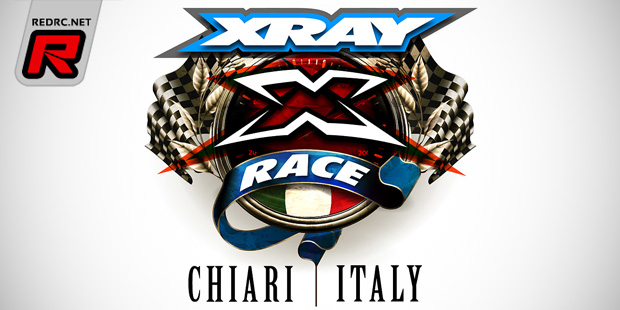 The Xray X Race Italy will be held in Chiari, Bresca on the weekend of the 1st of February. All Xray drivers are invited and welcomed to the race and more information about the classes run will be available soon.
Source: Xray [teamxray.com]
Thursday, December 18, 2014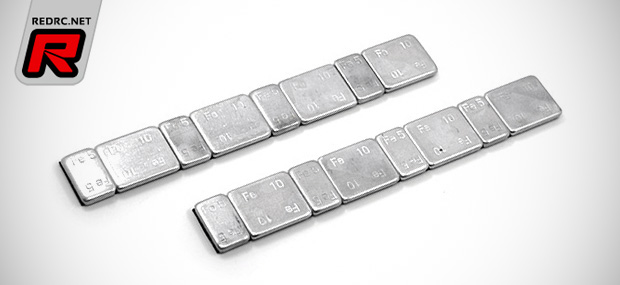 Yeah Racing now have self-adhesive balance weights available for a range of applications. Coming as 2-strip packs with four 5g and four 10g weights each the weights help to quickly and easily adjust the weight balance of your vehicle. They also come in handy to increase the weight of crawler wheels for improved grip in certain conditions.
Source: Yeah Racing [yeahracing.com]
Thursday, December 18, 2014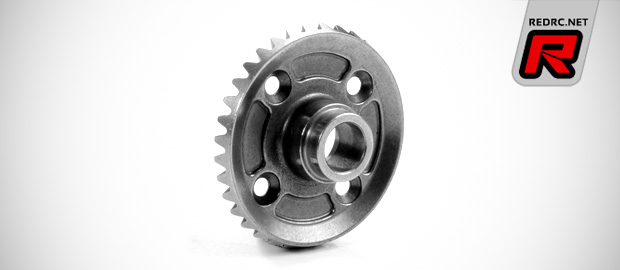 Xray introduce new steel differential and drive gears for the XB4 line of buggies. Both the 35T diff and the 14T drive gear are of a hardened steel construction to improve durability and to offer increased lifespan. The additional weight compared to standard composite gears also improves drivability on high-grip surfaces. The gears are available separately.
Click here to view the drive gear
Thursday, December 18, 2014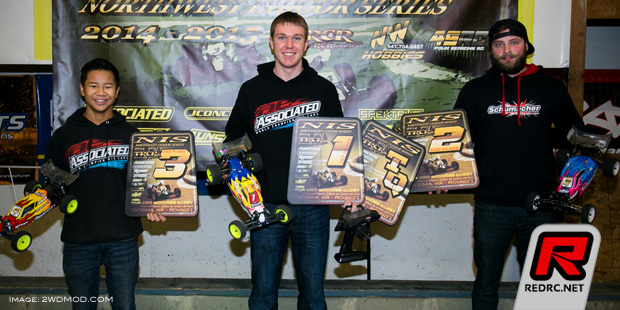 Last weekend kicked off the first round of the Northwest Indoor Series in Tacoma, Washington at Tacoma R/C Raceway. A race series that wasn't supposed to exist, but with a last minute decision by Scott Brown and a little help from the community … the most competitive off-road racing series in the pacific northwest is back. This unique event caters to all the passionate off-road racers in efforts to unite the community for a weekend of friendship, competition, and fun.
Click here to continue reading the report
Wednesday, December 17, 2014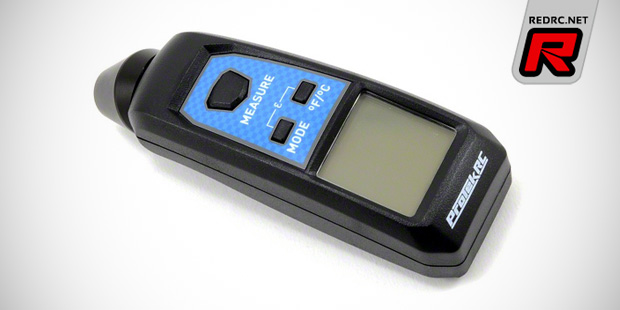 ProTek R/C's TruTemp infrared thermometer will give an instant, accurate temperature reading of electric motors, nitro engines, battery pacsk or any other heat sensitive equipment. The large LCD screen is easily read day or night thanks to its bright backlight display. The thermometer features four modes of quick, can, maximum value and minimum value. It can also be switched between Fahrenheit and Celsius scales with a range of -40°–716°F or -40°C–380°C. To conserve the device's battery life an auto-off timer is preset from the factory for 1-minute.
Source: Amain [amain.com]
Wednesday, December 17, 2014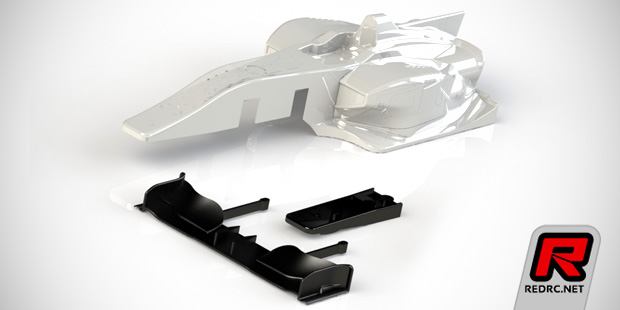 Italian company WRC have a new body and front wing set available for their F-One formula car. The low nose front wing includes a separate plate that not only connects the win and chassis but it also prevents air from entering the body's nose section. When using both the body and win in combination WRC promise an increased downforce of as much as 30 percent.
Click here to view another photo
Wednesday, December 17, 2014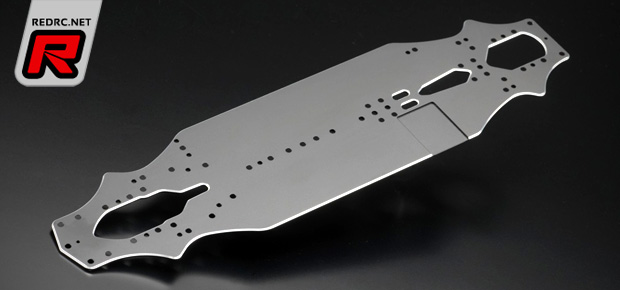 Yokomo introduce an aluminium main chassis for the BD7-2015 kit. Optimised for high-grip surfaces such as carpet the chassis will prevent traction rolling as it not only lowers the centre of gravity but it also makes for a stiffer chassis construction. The chassis, that was used by Ronald Völker to win the final round of the Asian Onroad Championships and the opening round of the 2014/15 ETS, will feature chamfered silver edges for that luxury look and it becomes available by mid-January 2015.
Source: Yokomo [teamyokomo.com]
Wednesday, December 17, 2014