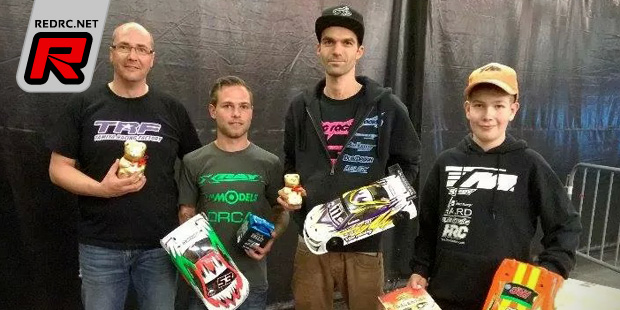 The opening round of the Swiss 2014/15 SIC saw Jerome Meile taking the TQ in the Touring Car class. In the first A-main Jerome was not able to defend the first place and he came in 2nd behind Benni Stutz. The second final was a different affair with Jerome scoring a clean win from Benni. The third and decisive final had Sandro Kuriger taking the win while Jerome had to settle for 2nd. Being in a tiebreaker with Benni Jerome ultimately took the win thanks to a faster final run. Leg 3 winner Sandro rounded out the top 3 result.
Source: Xray [teamxray.com]
Thursday, November 20, 2014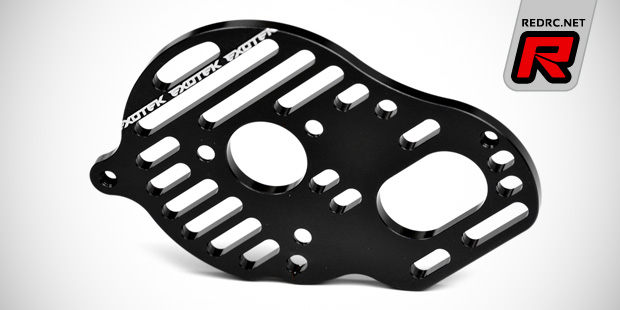 Exotek have two new aluminium option parts for the Team Associated B5 and B5M buggy available in the form of the vented Flite motor plate and an aluminium rear ballstud mount for the B5M mid motor buggy. Starting with the motor plate, the CNC-machined part sports aggressive machining to make the part not only 6.5g lighter than the stock motor plate but to also improve motor and slipper heat dissipation. The critical motor mounting area was left out with machining to maintain a solid base for motor mounting and gear mesh adjusting. The part, that is available in blue and black colour, is designed for the use on indoor clay and carpet environments but a shaved bottom allows for debris discharge if needed.
Click here to continue reading
Thursday, November 20, 2014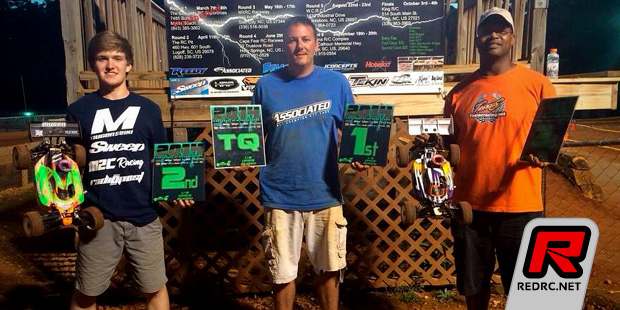 The 2014 East Coast Offroad Series tools place over six races and travels the corners of North and South Carolina while offering nitro and electric classes in both 1/10th and 1/8th scales. Andrew Poole swept the 2WD Buggy, 2WD SC and 1/8th E-Buggy classes to take a triple in this year's series. Teammate Brandon Melton was also able to attend select events and put his Team Associated car in the victory lane, but missing out on a few events dissolved any chances of an overall championship. Chris Pace was able to take the runner-up spot, despite a misfortune with a transponder not counting a few laps. Unfortunately for Pace, the series director chose to award him with a ninth place finish rather than third, taking away points that would have given him the overall championship.
Source: Team Associated [teamassociated.com]
Thursday, November 20, 2014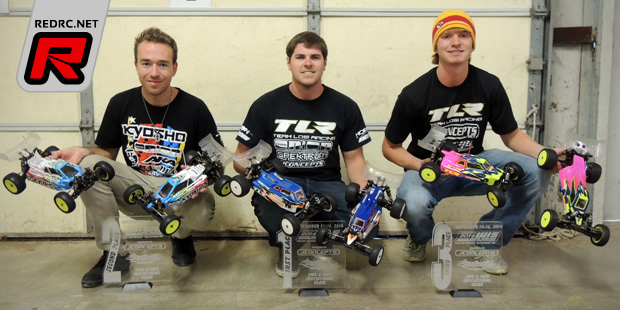 Fastlane Raceway in Blue Springs Missouri held the 4th Annual JConcepts Invitational and Winter Indoor Shootout. This year's event had one of the best classes of the Invitational, the Reedy format of 5 main events of 2WD on Saturday and 5 main events of 4WD on Sunday with a control tire being JConcepts Dirt Webs in Green compound. The open classes being ran in the standard format of 4 rounds of qualifying using qual points. Friday's practice had all of the drivers getting laps in on the fun flowing circuit built just for this event. With 2 bowl turns, and a lot of elevation changes, this year's track was fun to get around in both Stock and Modified.
Click here to continue reading the report
Thursday, November 20, 2014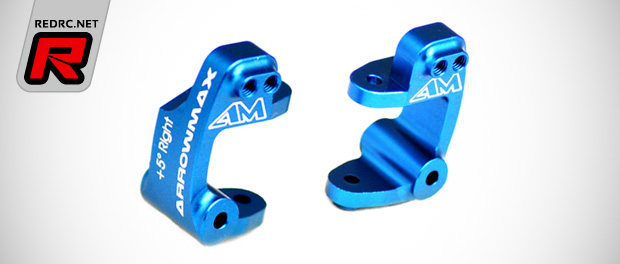 Arrowmax now have a +5 degree C-hub set for Yokomo's B-Max2 2WD buggy available. The hubs are CNC-machined from aluminium, come blue anodised and laser-etched for easy identification and added looks. Much stronger than the original composite parts the alloy hubs make for improved durability while the +5 degree caster setting improved on-power steering.
Source: Arrowmax [arrowmax-rc.com]
Thursday, November 20, 2014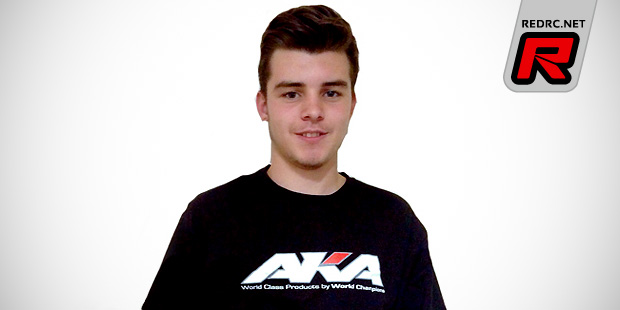 AKA welcome UK young gun, Jack Embling, to the team for the 2015 season. At 17 years young, Jack has already established himself as one of the fastest racers to hail from the United Kingdom. Jack will race with AKA rubber in both 1/8th and 1/10th off-road and has the following to say:
I would like to thank AKA for giving me the opportunity to race with them in 2015. Following some testing with my Mugen the AKA's were fast and easy to drive so I am really excited for next season. It's going to be a privilege to be working with a quality brand and team. I had a great 2014 season and will continue to work hard in my racing to achieve even better results. I would also like to thank Mick Craddock for helping to set this package up.
Source: AKA [raceaka.com]
Thursday, November 20, 2014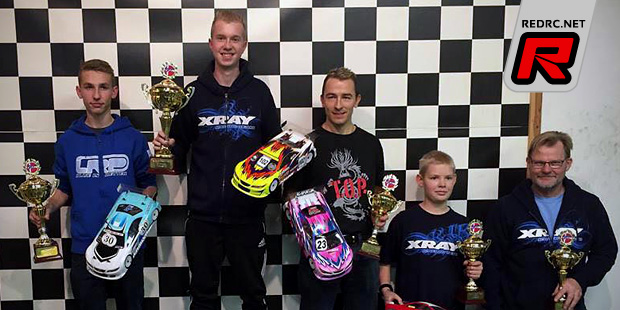 The 2nd round of the Danish DMSU nationals was held at the Broendby Racing Club in the suburbs of Copenhagen on a small and technical track in the classes of Prostock, LeMans 1/10th pan car, Formula and a FWD. The biggest classes of the weekend were Prostock and Lemans with 22 and 16 drivers respectively. In the Prostock class Mike Gosvig took the overall TQ from Patrick Folman and Soren Boy Holst. Stefan Finnich and Patrick Danielsen rounded out the top 5 result.
Click here to continue reading the report
Wednesday, November 19, 2014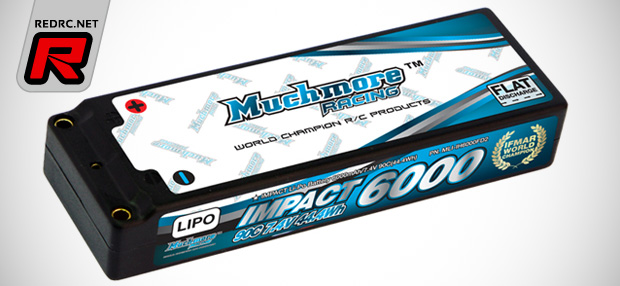 Muchmore introduce their new Impact FD2 line of high-performance LiPo battery packs. Built using the latest high C-rate cells the range includes a standard size 6000mAh 90C pack, a 4500mAh 90C shorty battery as well as two 25mm height 6000mAh 90C and 23mm low-profile 5200mAh 80C saddle packs. All batteries come in a protective hardcases and with 4mm bullet-type connector tubes.
Click here to view the other new batteries
Wednesday, November 19, 2014