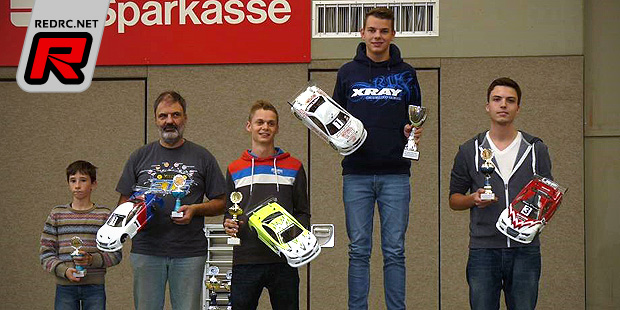 The 2nd round of the South German electric on-road regionals was held in Ingolstadt. Valentin Hettrich was on a mission and set TQ in the Touring Car class to take the pole position for the A-main finals that he later won in style to take the day's win in front of Stefan Strung and Sven Kornprobst.
Source: Xray [teamxray.com]
Tuesday, October 28, 2014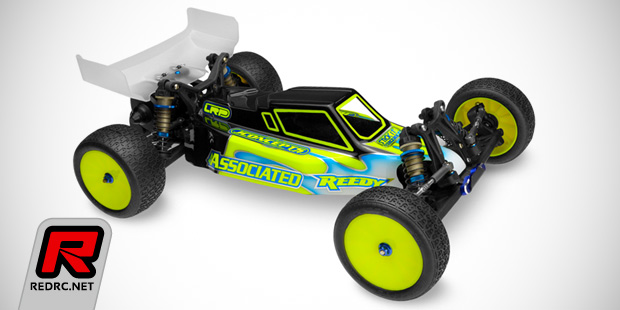 Tailor-made to fit Team Associated's rear motor B5 buggy is the new Finnisher bodyshell from JConcepts. Sporting the proven Finnisher design touches such as a forward-biased cabin with a highly angles windscreen, a stepped rear section and several airflow-improving features, the body instantly gives the B5 a different look. Included are two 6.5″ Hi-Clearance rear wings, window masks and a decal sheet.
Click here to view more photos
Tuesday, October 28, 2014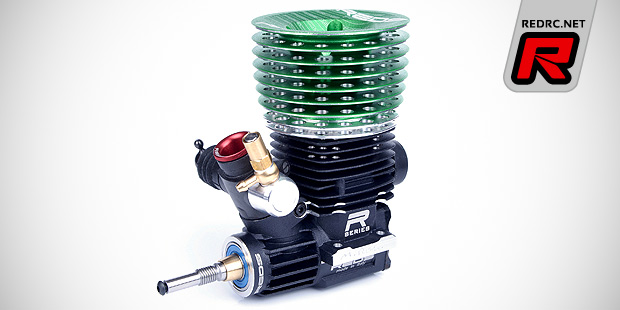 Available now from JQ Racing are two limited edition engines made by team sponsors Reds Racing. The R7 and R5T come with a special, green anodised cooling head to match JQ Products' company colour. The Mario Rossi checked engines as well as single cooling heads, to outfit existing engines, are available through JQ Racing's EU and USA shop.
Click here to view more photos
Tuesday, October 28, 2014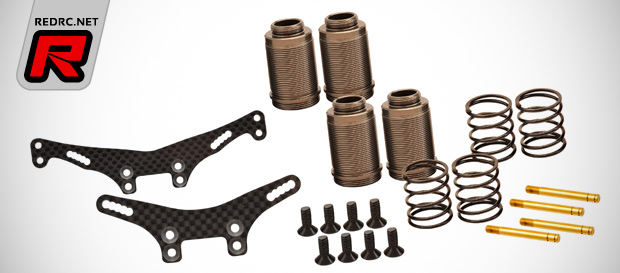 Following yesterdays teaser images Team C now officially introduce the long shock conversion kit for the TC10 touring car. It includes four threaded aluminium shock bodies in long specification, standard springs, titanium nitride coated shock shafts as well as updated shock towers to accommodate the now longer shocks. Swapping the standard low-profile shocks for longer items will make for improved traction and easier setup in low to medium grip conditions.
Source: Team C [teamcracing.net]
Tuesday, October 28, 2014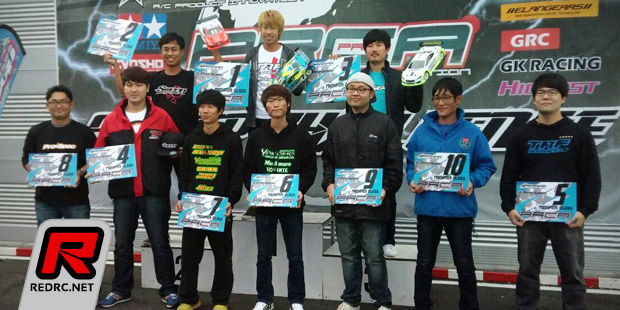 The PRCA final race was held at the GRC asphalt track in Gimpo, South Korea. In the Touring Car Modified class TQ holder Akio Sobue (Tamiya) took the win from Ryan Lee (TOP) and Ahn Jung Hyun (Awesomatix). The 13.5T Open class had Masami Kiyomoto (ARC) taking the win from Jo Chadol (Yokomo) while TQ holder Yoon Pansik (Yokomo) had to settle for 3rd. The victories of last year's PRCA Japan winners Akio Sobue and Masami Kiyomoto allowed both to defend their titles and they will be invited to next year's PRCA final in Singapore.
Click here to view the Open class podium
Tuesday, October 28, 2014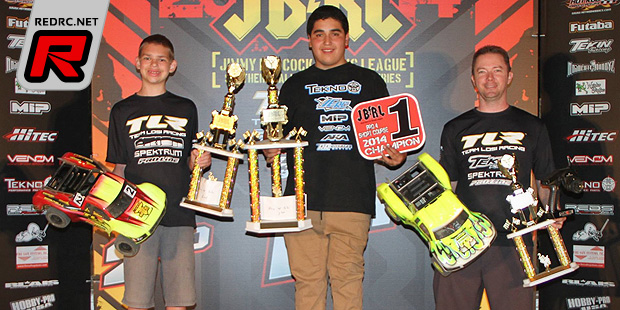 Tekno RC's Rudy Rico has secured himself the 1/8th E-Buggy and Pro4 Short Course titles at this year's JBRL Electric Series. In the 1/8th class Rudy scored a total 610 points leaving Ryan Dunford (TLR) and Chris Blais (Team Associated) in 2nd and 3rd place respectively. In Pro4 Rudy left the TLR duo of David Jenson and Ryan Dunford behind who rounded out the top 3 overall result.
Click here to view the E-Buggy podium
Tuesday, October 28, 2014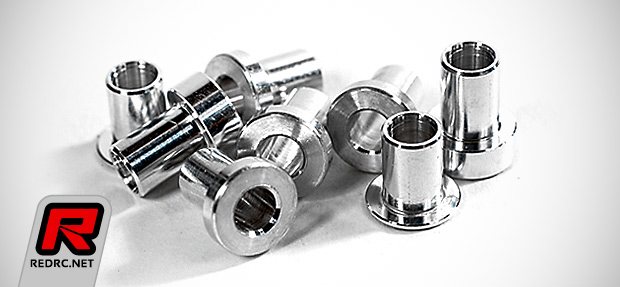 Available now from Schelle Racing Innovations is an aluminium steering bushing set for the Team Associated B5 and B5M. The 8-piece complete tuning set gives racers the option of all 3 axle height positions. The bright machined 7075 finish adds a bit of bling while shedding some weight by switching material away from steel.
Click here to view a photo of the parts installed
Tuesday, October 28, 2014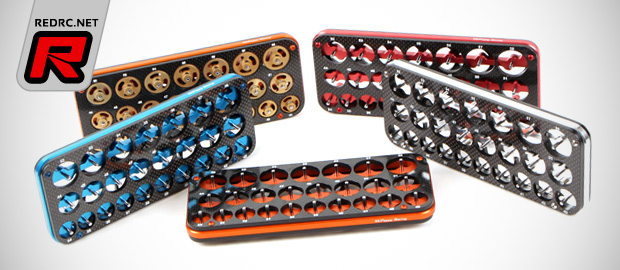 McPappy Racing introduce their Pinion Tree holder for 36 64 pitch pinions. Designed to last a lifetime the holder is made with the highest quality materials like real 4mm thick carbon fibre to save weight and to protect the teeth of the pinions. The core is machined from a solid block of aluminium and comes in your choice of four different colours with custom colours also being available. The pins are hardened and polished tool steel and the pinion tooth numbers are laser etched into the carbon fibre. The pinions were variably placed to efficiently use the space, allowing to fit 36 gears from 34T through to 70T. The Pinion Tree is available assembled or unassembled, and empty or loaded with CRC 64P pinions.
Click here to view more photos
Tuesday, October 28, 2014