November 3, 2006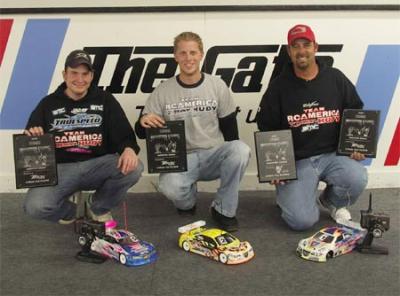 Robert over at RC50.com has posted the results, pictures and even some videos on his site of last weekends Halloween Classic held at 'The Gate' in Cleveland. This was a very big race with both 1/10th Sedan and 1/12th classes being run and over 260+ competitors. In the premier event, the Touring car modified, it was Bobby Flack who took the win ahead of Barry Baker with Paul Lemieux in third, making it a 1-2-3 for the Xray T2007.
You can view all the results list here.
You can view the event images here.
Source: RC50 [rc50.com]
---