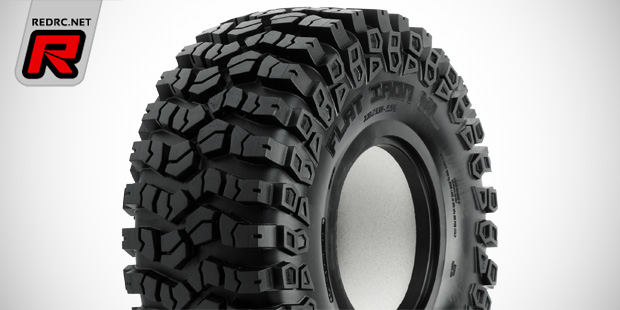 New from Pro-Line comes the Flat Iron XL 2.2″ G8 rock terrain tyre as well as two new 2.2″ bead-loc wheels. Starting with the tyre, it follows the "bigger is better" mantra while still fitting into existing rules. The Flat Iron tread pattern combines scale realism and all out rock climbing performance as the large lug pattern combined with siping allows the tyre to have the perfect amount of flex under throttle acceleration. Included with the pair of tyres come two memory foam inserts.
Click here to continue reading
Thursday, May 21, 2015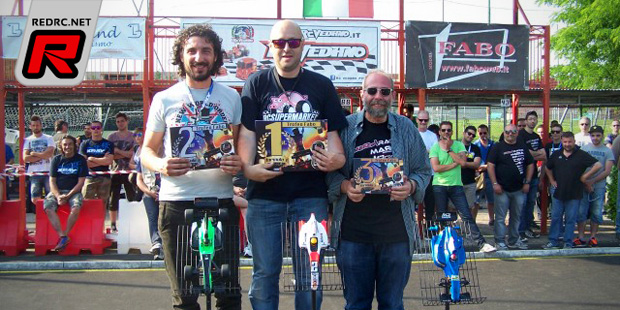 The Italian Faboweb Trophy was held with 75 drivers in attendance and in the Formula class it was Davide Carbone who would win the race from TQ holder Paolo Bottignol. Roberto La Prova completed the podium by coming in 3rd.
Click here to view the final result
Thursday, May 21, 2015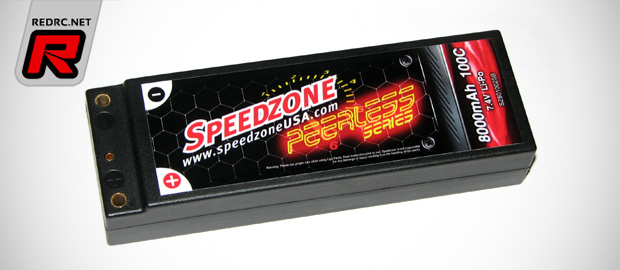 Speedzone have released the latest versions of their Peerless series LiPo battery packs. These packs come in standard 1S, 2S and 2S Shorty dimensions and meet ROAR, EFRA, BRCA, and IFMAR specs. Both the 1S and 2S packs are 8000mah and weigh 158g and 330g respectively while the shorty pack is a 5200mah offering with a weight of 222g. With the high capacity, these 100C hardcase packs offer higher run times without compromise to average voltage or resistance and they make use of standard 4mm connectors.
Click here to view the other new batteries
Thursday, May 21, 2015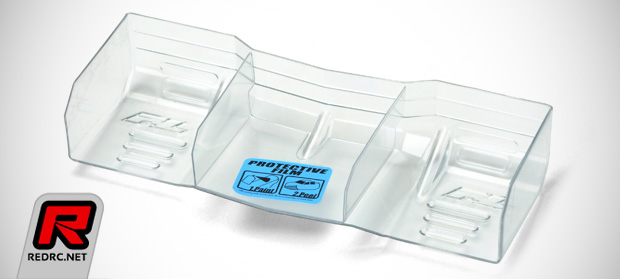 Pro-Line have a pre-cut Trifecta Lexan wing and a roll-up pit mat available soon. From the mind of World Champion and Pro-Line team driver Ty Tessmann, the 1/8th Trifecta Lexan wing brings a huge amount of weight savings to the highest part of the buggy and massively lowers your car's centre of gravity. This results in faster corner speeds and reduces the chance of traction rolling when faced with high-bite track conditions. The 1:8 Trifecta Lexan wing design follows the tradition set by the 1/10th buggy wing and features three strengthening ribs and three dimples that hang down on each side creating a "golf ball aerodynamic effect" under the wing for added down force and reduced high speed drag. The set included the pre-cut wing and the centre fin piece as well as two different size wickerbills to tune the performance and downforce.
Click here to continue reading
Thursday, May 21, 2015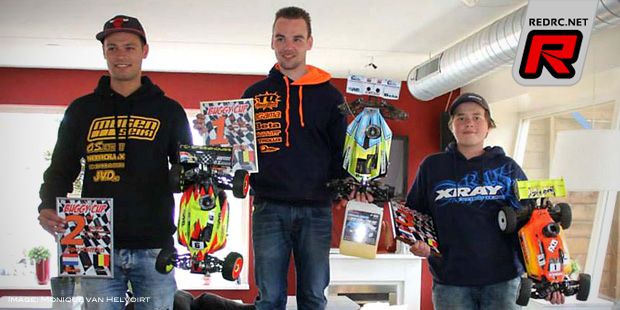 Round two of the Dutch Buggy Cup saw Bart Mullink (Agama) walking away with the day's win from Jordi Velder. 3rd placed Jarno Pijpers (Xray) had a nice fight with team mate Sander van Genechten whom he was able to pass with only a couple of minutes to go. Behind Sander, Jasper van Duppen (Serpent) rounded out the top 5 result.
Click here to view the top 5 result
Thursday, May 21, 2015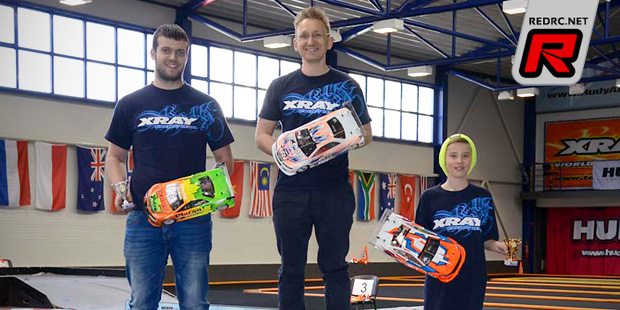 The 5th round of the Slovakia Cup was held at the World-renown Hudy Racing Arena in six different electric on-road and off-road classes. In the Touring Car Modified category Martin Hudy set the pace in front of David Nemcek who fought with Oliver Havranek for the 2nd place. The A-mains then were a pretty easy affair for Martin who brought home the win on his home track in front of David and Oliver.
Click here to continue reading the report
Thursday, May 21, 2015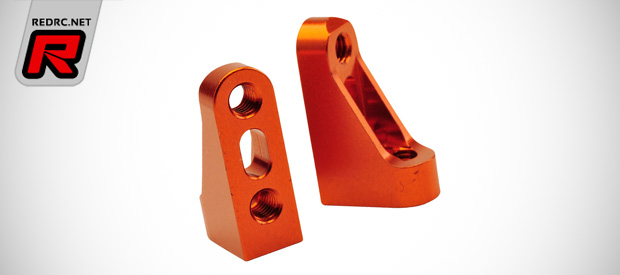 Team C have aluminium servo mounts for the TM4 4WD buggy available. Made from high-quality material and coming orange anodised the parts allow for a more precise and sturdy mounting of the steering servo resulting in improved steering response.
Source: Team C [teamcracing.net]
Thursday, May 21, 2015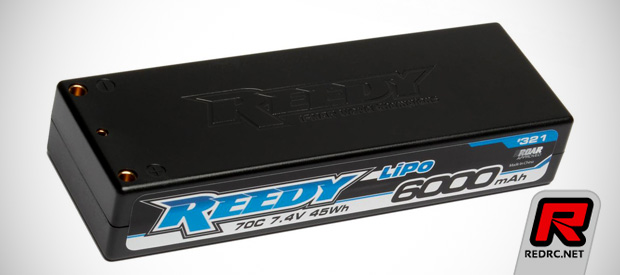 Reedy's new 6000mAh 70C competition LiPo battery is intended primarily for touring cars where capacity can be sacrificed in exchange for lighter weight and increased power output. Lighter weight allows for greater flexibility when adjusting weight distribution while maintaining the correct minimum overall weight. The pack offers increased power output thanks to a high average discharge voltage and low internal resistance which makes the battery interesting for Stock racers while Modified racers will enjoy the added power as well. The battery meets ROAR, EFRA, BRCA and IFMAR specs and it comes with 4mm socket connectors to keep the power-robbing resistance to a minimum.
Source: Team Associated [teamassociated.com]
Thursday, May 21, 2015