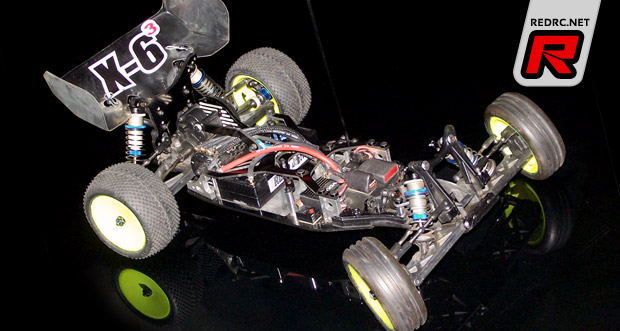 X-Factory have released shots of their prototype X-6 Cubed 2wd buggy ahead of the release of the final car. This car shown is close to the final version with only a few minor changes between this and final production. The biggest one is the way the ball studs are mounted to the rear tower, in production the ball studs will be in the same location but mounted vertically. As you can see from the photos the Cubed will be an all carbon fibre car in keeping with X-Factory's recently released SCX-60CF short course and the X-60CF stadium truck. The buggy has a top deck for easily adjustable chassis flex, a new slim design for better cornering and performance over bumps and is very close to minimum legal weight. It will also come with an all new body and medium downforce wing. Expect it to hit shops in June.
View more image of the X-6 Cubed here
Wednesday, May 15, 2013 - add a comment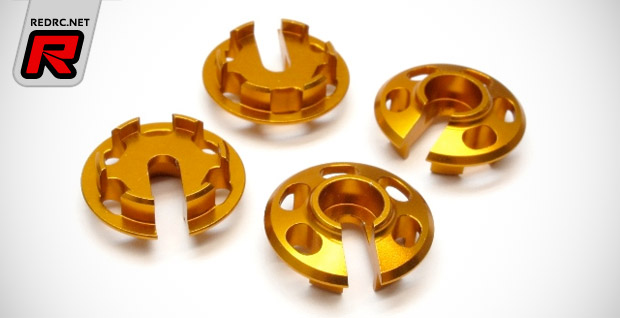 Roche have released a number of option parts for the ever popular T4. First up is these 13.5mm diameter orange anodised aluminium spring retainers which are suitable for Xray's T4 big bore damper. Sold in a complete set of 4. Next up is a single piece aluminium floating servo mount which is mounted along the centerline of the chassis, ensuring symmetrical chassis flex and a more balanced steering response. Finally there is optional 3.5mm thick graphite front and rear CNC machined shock towers.
Wednesday, May 15, 2013 - add a comment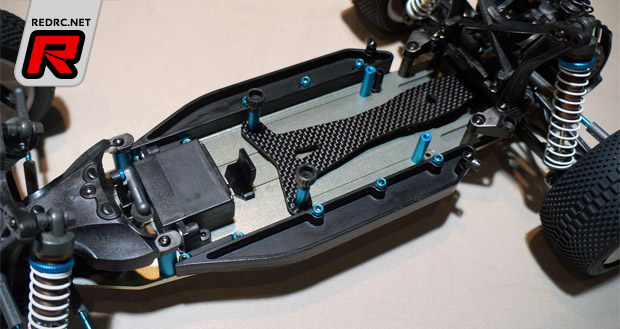 Seen at this week's Shizuoka Hobby show in Japan, Tamiya have their new longer XR aluminium lower deck set for the TRF201 2wd buggy. Replacing the car's composite chassis the set comes with a new aluminium main chassis, composite side rails and battery mountings. The new chassis is heavier and more importantly 11mm longer bringing it inline with the other buggies on the market who have already switched to a long wheelbase version.
Source: Waigo [waigohobby.com] via Area52.cc
Wednesday, May 15, 2013 - add a comment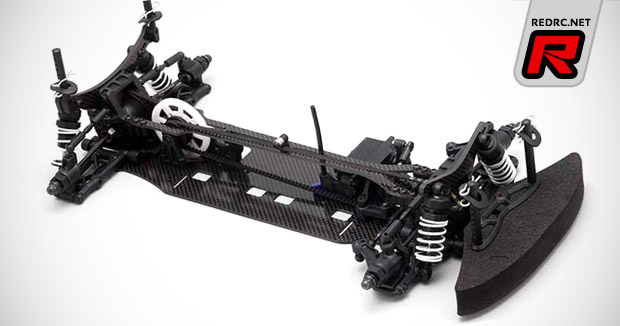 Based on the competition-ready BD7 touring car chassis, but featuring injection molded composite versions of the original machined components, the BD7 RS version from Yokomo is perfectly advanced for entry-level to intermediate racers seeking a less costly alternative, yet having the same world-level racing pedigree and performance of the flagship model. Compatible with both spare and option parts already available for the BD7, this is a great chassis to use as a base for those seeking to step up incrementally. The drivetrain utilizes a molded spool joint in the front, with a gear differential in the rear. Chassis, upper deck and shock tower are the same carbon graphite as the BD7.
View more images of the RS version here
Wednesday, May 15, 2013 - add a comment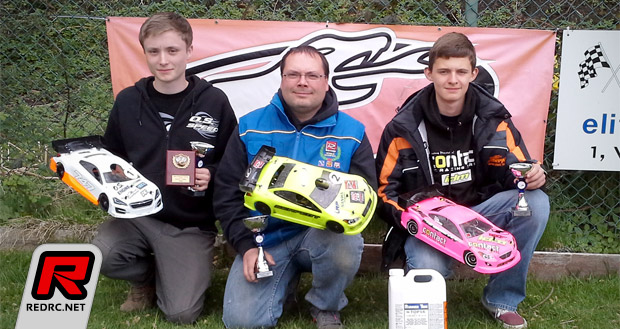 For the 3rd round of the British 200mm Championship we visited the excellent Halifax circuit in West Yorkshire. The venue has recently undergone big improvements with a new raised pit lane and fantastic covered pits, in preparation for the upcoming 1/8th European Championships. Saturday's practice started off with many drivers suffering with rear stability on their cars but the traction gradually improved throughout the day. It was Mark Green setting the pace getting down to 16.2 lap times, Joe Kerry very close behind with his 747 on 16.3 laps.
Continue reading the report here
Wednesday, May 15, 2013 - add a comment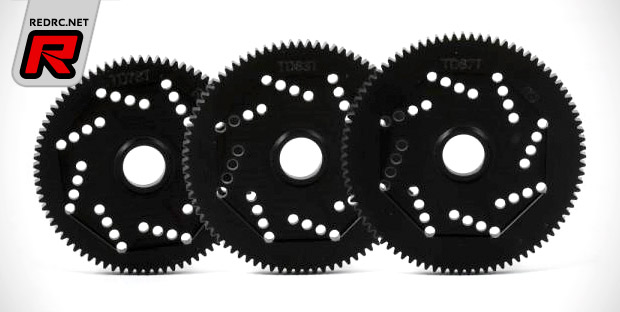 New from Revolution Design Racing Products come machined 48DP main gears for Team Durango 1/10th vehicles. The gears are made from a special compound material for improved strength, lowest running noise and highest precision. Sporting machined inner holes to reduce weight and to make for a cool factory look the gears are available in 78T, 83T and 87T specifications.
Source: RDRP [revolution-rc.com]
Wednesday, May 15, 2013 - add a comment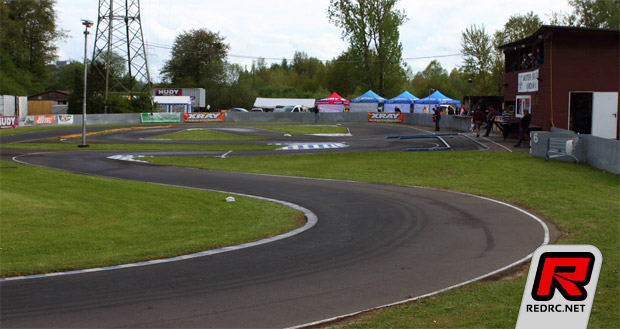 From 9-12 May the first ever Xray Challenge Germany race in Kirchhain, organized by German Xray importer SMI, gave drivers the chance to race in a friendly environment while pitting themselves against top international racers and profiting from their know-how. A total of more than 130 drivers took part in the event open to the 1/8- and 1/10-scale nitro categories, 1/10-scale electric touring cars, and 1/8-scale offroad. The weather stayed perfect for the practice sessions scheduled on Thursday and Friday until 5pm, giving all drivers ample opportunity to get out on the track. The first set of heats took place on Friday afternoon, with another three sets planned for the following day. Worsening weather conditions on Saturday, however, meant that for virtually all of the groups the fourth set fell victim to the rain.
Continue reading the report here
Wednesday, May 15, 2013 - add a comment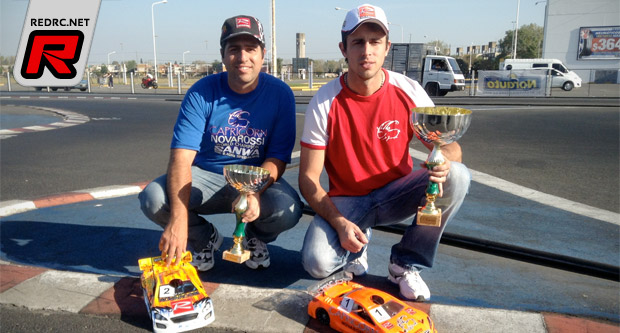 Last weekend in Buenos Aires's city the first round of the Argentine 1/10 on road national championships took place at the at the Hernan Matticoli track. In Saturday's qualifying the TQ went to Juan Pablo Golobic (Capricorn/Novarossi), who maintained his pace on Sunday taking the win in the main final. Second place went to mate team Sebastian Recio (Capricorn/Novarossi) with third position going to Agustin Cutini (Mugen/Novarossi).
Source: Capricorn [capricornrc.com]
Wednesday, May 15, 2013 - add a comment