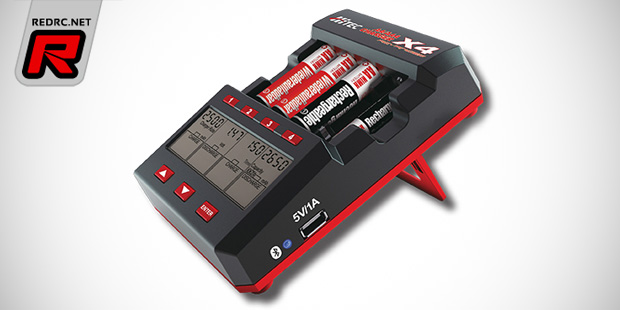 The Hitec Multicharger X4 Advanced is a high-end single cell charger for AA and AAA batteries. It offers four independent docking ports and a compact case with four displays to monitor most of the important charge parameters. When coupled via Bluetooth to an Android or iOS device more detailed information can be gathered and displayed on your smartphone using a dedicated app. The device offers several charge and discharge programs including refreshing and analysing, formatting and cycling functions.
Click here to view the specifications
Wednesday, January 28, 2015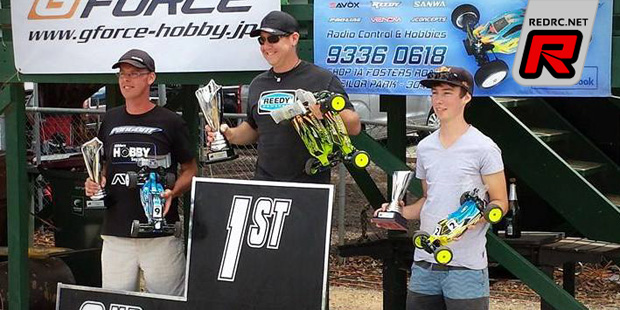 The 2015 GForce Keilor Invitational was hosted by the famous Keilor club in Melbourne, Australia. Held on the same weekend as the world famous Reedy Race, the GForce Keilor Invitational is a similar Invite style all-buggy event for the top racers in Australia to compete head to head in a pointscore race. Unique to this event, there is also an Invite class for the ultra competitive 17.5T scene. "Open" classes for Modified and 17.5T were offered, with the winners receiving direct invites to the 2016 edition of the event. The format for the Invite racers was five heats of head-head 2WD racing on Saturday, and another five heats of 4WD on Sunday. The four best results from each class were used to determine the overall winner. Open class racers had four qualifiers Saturday, with a final chance qualifier Sunday morning before the triple A-finals.
Click here to continue reading the report
Wednesday, January 28, 2015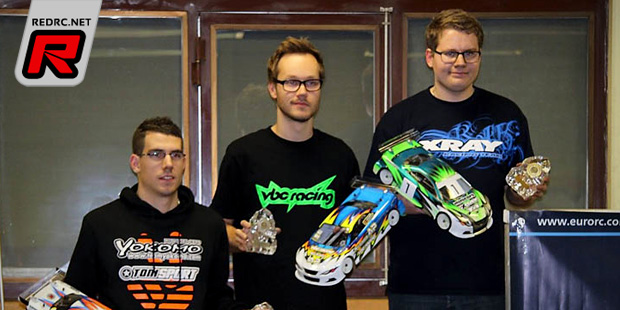 The 4th round of the South Swedish Indoor Cup for electric touring cars was held in Växjö on a small to medium sized, quite technical track with yet a good flow. In both practice rounds Magnus Vässmar ended up first, with Markus Hellquist just 0.333 seconds behind in the second round. In the first qualifier Markus Hellquist set the pace, beating Magnus Vässmar's practice pace by 14/1000nd of a second. Magnus Vässmar was 2nd in the first round a few seconds behind and Daniel Carlsson rounded out the top 3. The track then became slightly slower for each of the following rounds, and no one was able to challenge the top times in round 2 and 3. This meant Markus would take the TQ in front of Magnus.
Click here to continue reading the report
Wednesday, January 28, 2015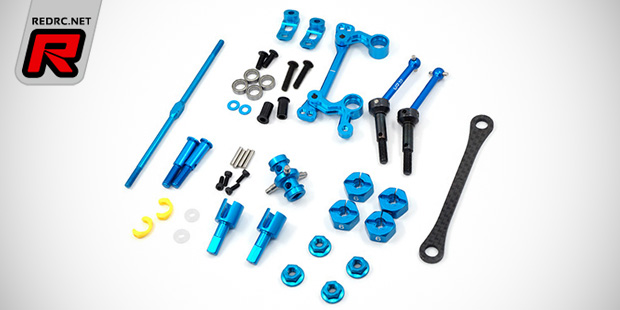 New from Yeah Racing comes the drivetrain and steering upgrade kit for the Tamiya M05 and M06 cars. The kit includes a steering set, long steering turnbuckle, universal steel swing shafts, rear axles, solid axle, body post stiffener bar, front gear box, wheel adapters and serrated lock nuts to unleash the full potential of Tamiya's M-Chassis. The set not only increases the overall precision of the steering and drivetrain but also the strength of some integral parts of the chassis. The aluminium parts come CNC-machined from high quality material and they are ice blue anodised for improved looks.
Source: RC Mart [rcmart.com]
Wednesday, January 28, 2015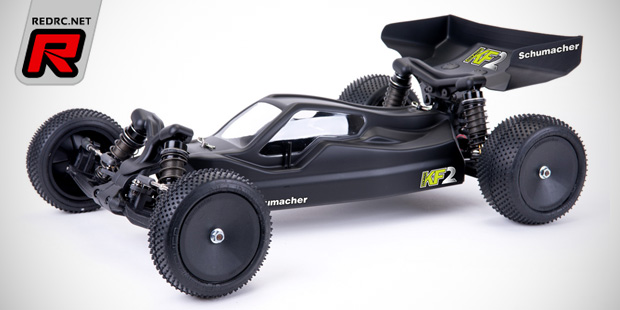 The new Schumacher Cougar KF2 is a professional, high performance 1/10th scale 2WD racing buggy, based upon the multiple national championship winning Cougar KF. The KF2 includes an adjustable motor position for optimum weight distribution on high or low grip tracks. Among the KF2's many other refinements is an all new black alloy chassis, new bodyshell, alloy chassis stiffeners, new lightweight side gears and new quad pad vented slipper unit. These and other features make the KF2 more reliable, easier to work on and above all, faster. The buggy is also equipped with industry standard 12mm hex front and rear wheels, big bore shock absorbers to soak up the bumps and it becomes availably by end of January.
Click here to view the features and more photos
Wednesday, January 28, 2015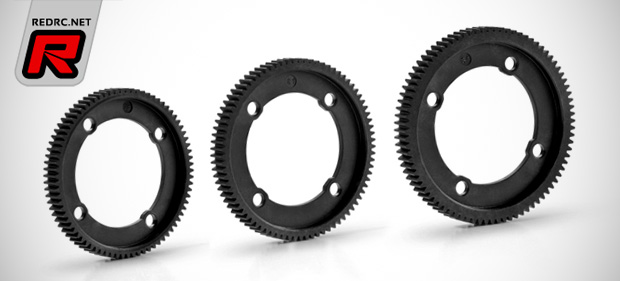 Xray announce the release of optional centre diff spur gears for the XB4 buggy. Made from specially formulated composite material the gears are of a special design that allows for swift and easy gear ratio changes without having to disturb the diff setting. The gears are available in a 78T, 81T and 84T variant.
Source: Xray [teamxray.com]
Wednesday, January 28, 2015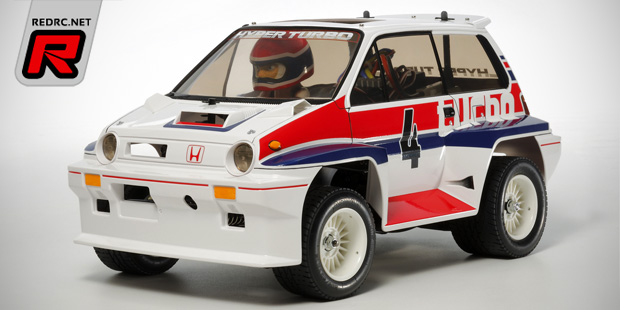 Tamiya introduce the "re-release" of the iconic Honda City Turbo kit on a WR-02C wheeler chassis. Sporting a 1980's re-release bodyshell with period correct tyres and wheels the car is based on the simple yet sturdy WR-02 C 2WD mid motor chassis to allow the use of more modern motors and electronics as back in the days. Tamiya have yet to announce a release date but we keep you up to date as soon as more information become available.
Source: Tamiya [tamiya.com]
Wednesday, January 28, 2015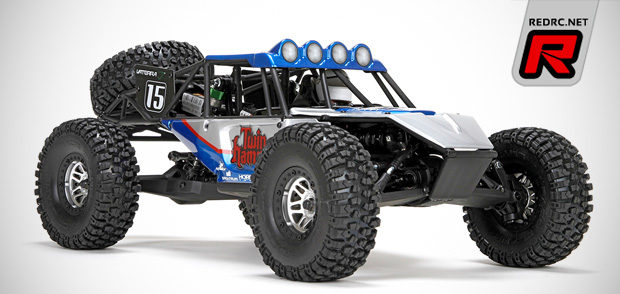 Coming from Vaterra is the slightly updated Twin Hammers 1.9 1/10th scale 4WD rock racer RTR kit. The vehicle sports a somewhat scale chassis layout with independent front suspension and a solid rear axle to tackle both high-speed tracks and rock crawling trails. A 2-speed transmission allows to shift on the fly while waterproof electronics make for go everywhere capability. Included with the upgraded kit comes a Spektrum DX4E 2.4GHz computer transmitter with Active Vehicle Control technology that assists with driving in critical situations as well as blue and silver body panels to make the truck stand out.
Click here to view the features and more photos
Wednesday, January 28, 2015