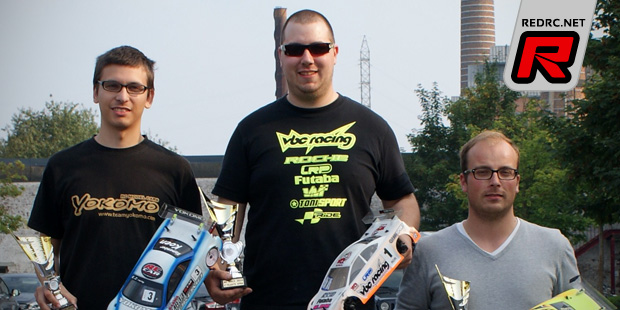 The final round of the Belgium Electric Touring Car nationals was held at the MRCZ track in Zwevegem. Unlike the previous outdoor races this season, the drivers were greeted by sunny weather to make for good racing conditions on the very technical and low-grip parking lot track. After three rounds of qualifying in the EFRA class Olivier Bultynck took the TQ spot from local driver Thomas Stockman and Nick Joosens who completed the top 3.
Click here to continue reading the report
Thursday, September 11, 2014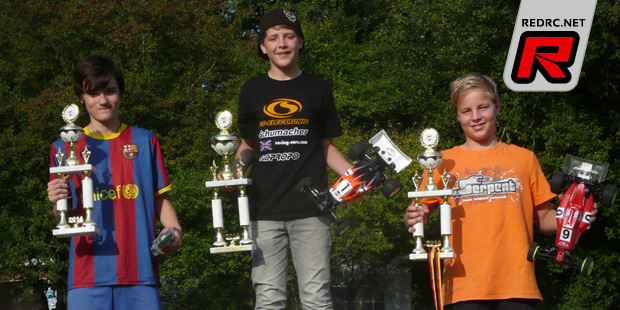 Following his recent success in the 1:10 electric 4WD class Micha Widmaier secured himself another German national title by winning the 2WD German junior championship. The nationals took place in Gemünden and unfortunately the weather played a major role once again. By securing the BQ and ultimately winning the B-final in the field of 60 drivers the young Schumacher driver grabbed in second Junior title within a couple of weeks.
Source: Schumacher [racing-cars.com]
Thursday, September 11, 2014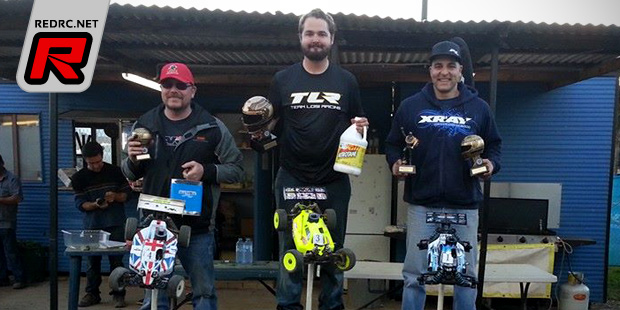 Liverpool Radio Rallycross Car Club was the venue for the 2014 New South Wales State Titles. The competition was fierce and there was a little rain every day, but this made for a black grooved track with super consistent surface and a killer layout. In the Nitro Buggy class Shane Kelly took the win from Ari Bakla and Kevin Lewis who rounded out the podium. The Nitro Truggy class again saw Shane Kelly taking the victory, this time from Chris Lander and Dragen Bjelic.
Source: Xray [teamxray.com]
Thursday, September 11, 2014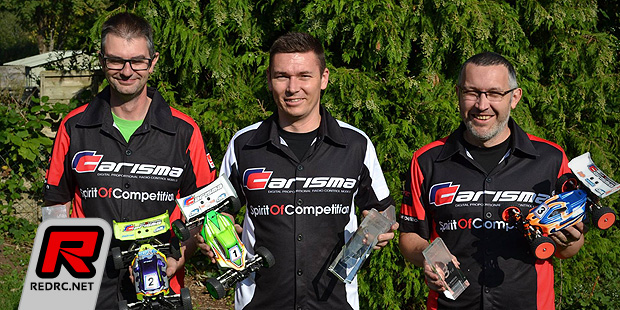 What do 1/10th scale off-road electric drivers get up to in the UK when the weather starts to turn towards winter? Well quite a lot of them have taken to racing indoors with 1/16th scale buggies and nowhere more so than at Caldicot RC Racers who hosted the season-opening UK Micro X 2014 event at their fantastic venue in South Wales. A host of well-known names from the UK scene made their way to the spiritual home of this class of racing for what has become a must-attend event for anyone in the Micro know. Those names included the likes of recently crowned 1/10th off road F2 Champion Andy Jones, former European A-finalist Phil Sleigh and current UK Micro Champion Craig Harris.
Click here to continue reading the report
Thursday, September 11, 2014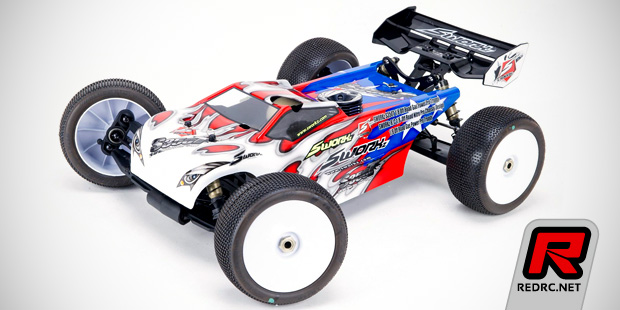 Following a first teaser image SWorkz now release more photos and first information on their forthcoming S350T 1/8th nitro truggy kit. The vehicle is based on a black hard-coated 7075-T6 aluminium chassis and features a sealed front and rear arm design, a newly designed rear lower plastic insert toe-in system, as well as hex-cell shock bladders and dampers with 4mm shock shafts. The shock towers are made from lightweight 7075 aluminium with the drivetrain sporting full CVD driveshafts, 2.0 metal brake callipers and ultra-durable crown and pinion gears. The package is rounded out by the Power Steering Package radio tray system and a "Speed Rhinocero" bodyshell.
Click here to view the specifications, features and more photos
Thursday, September 11, 2014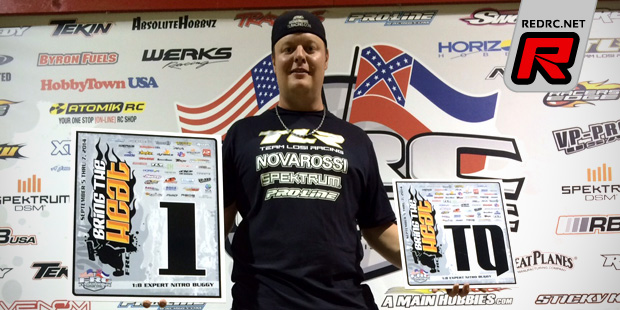 The 2014 Bring the Heat race was held in Flowood, MS with some very fast drivers in attendance. In the Nitro Buggy class TLR's Adam Drake took the TQ after winning all three qualifying rounds. He then went on to win the final in front of team mates Billy Fischer and Chandler Elliot. In the Truck class Adam finished 2nd after a nice fight with Cole Ogden.
Thanks to Adam Drake for sending the report.
Thursday, September 11, 2014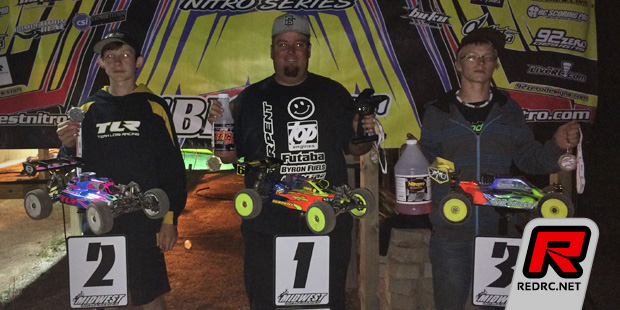 The first ever LiveRC race which was also a stop of the Midwest Nitro Series was held at Brandon Rohde's house where he has built a nice track in his backyard. The race had around 160 entries with a lot of the Midwest's fastest guys in attendance. Serpent's Mike Truhe was able to TQ in the Nitro Buggy class and he went on to convert that TQ position into to a victory with comfortable drive in the final.
Source: Serpent [serpent.com]
Thursday, September 11, 2014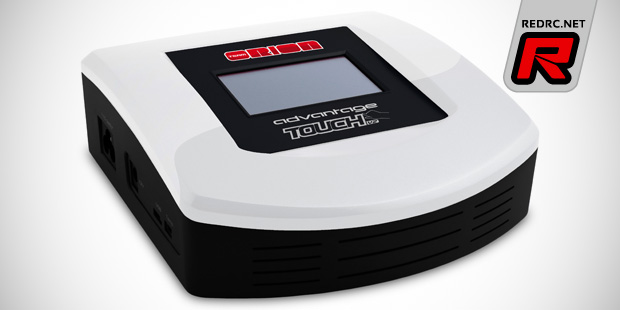 New from Team Orion comes the Advantage Touch V2 AC/DC multi-chemistry charger. The improved version features a stronger 55W power supply for charge currents of up to 7A with 1S to 6S LiXX and 1 to 15 cell NiXX battery packs. New to the V2 is also the latest firmware with multi-language menu operation and the ability to store up to six different charge settings for your most used batteries and configurations. The charger is available from now on and includes a 4-in-1 balancing board, TRX, Deans, Tamiya, EC2, BEC, Futaba and crocodile charging leads as well as an USB cable for firmware upgrades.
Click here to view the features
Thursday, September 11, 2014