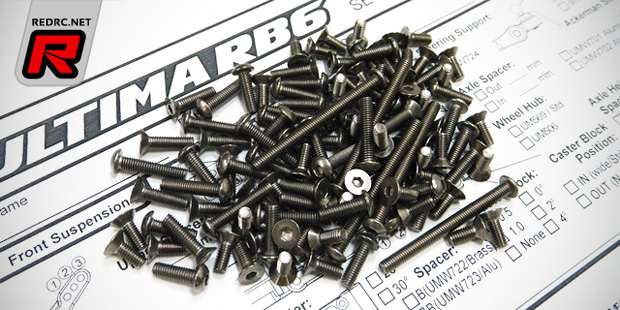 Hiro Seiko have new titanium hex screw sets for the Kyosho RB6 and ZX6 available. Coming as 88-piece RB6 rear motor, 85-piece RB6 mid motor and 118-piece ZX6 set the screws scrub around 26.5g of weight for the 2WD buggies and nearly 30g in the 4WD car while offering a cooler look and more durability than the standard steel screws.
Click here to view the other screw sets
Wednesday, July 1, 2015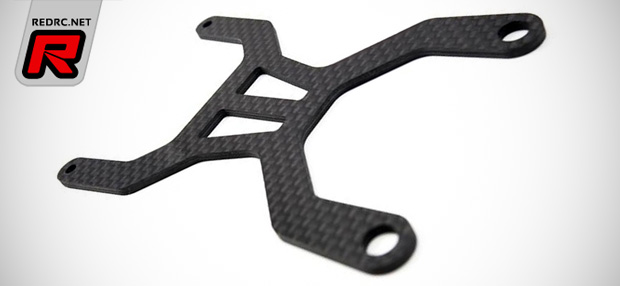 Mckune Design have released their new line of carbon fibre battery braces for the Kyosho RB6 and Associated B5M 2WD buggies. The RB6 cross brace allows racers to modify the chassis and mount a shorty battery sideways without compromising the stiffness of the chassis while the inline B5M battery brace provides secure mounting of an inline battery in either forward or rear position.
Click here to view more photos
Wednesday, July 1, 2015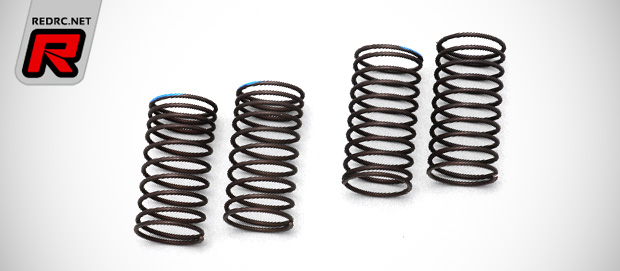 Available soon from Yokomo is a new line of linear and progressive spring for drift cars. Coming in long 32mm specification the series will include five linear and four progressive soft to hard springs that help to fine-tune the suspension setting to your liking. To set the proper ride height Yokomo's D-064 spring cups are needed with these springs.
Source: Yokomo [teamyokomo.com]
Wednesday, July 1, 2015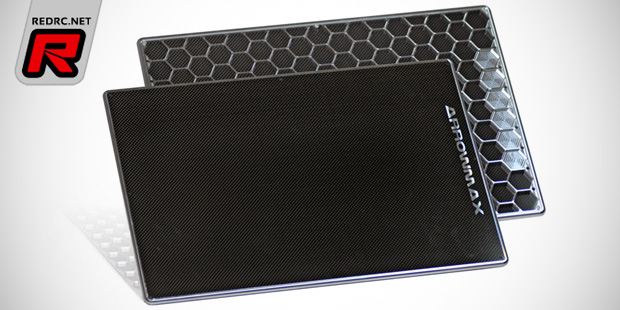 Arrowmax have introduced their V2 Honeycomb setup boards for 1/12th to 1/8th scale cars. Substantially lighter and 2mm thinner compared to the original ones the redesigned boards also feature an eye catching hollow carbon fibre Arrowmax logo and they are available as 470x290x7mm variant for 1/12th and 1/10th scale cars and as a larger 470x370x8mm board for 1/10th to 1/8th scale cars.
Click here to view the other new setup board
Wednesday, July 1, 2015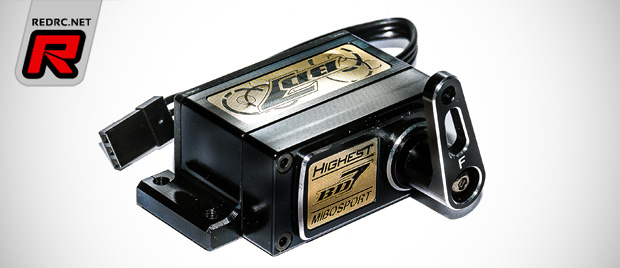 New from Yokomo Europe comes a direct mount steering servo for the Yokomo BD7 touring car. Made in cooperation with Highest the metal gear and Sanwa SSR mode compatible servo is a direct fit in the BD7 car and it does away with the need to use an additional servo mount as a lash incorporated into the middle case mounts directly to the chassis with no additional parts needed beside two screws. Included with the servo, that sports two engraved and gold colour plates, comes a genuine Yokomo servo horn and a titanium servo horn mounting screw.
Click here to view more photos
Wednesday, July 1, 2015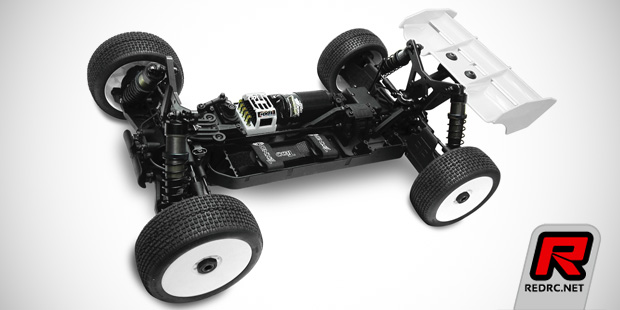 Tekno RC have introduced the EB48.3 1/8th electric buggy kit. Based off of the successful EB48.2 the new variant features a completely redesigned the suspension geometry with the new design aimed to improve big jump landings while at the same time improve small bump handling and consistency. Longer shocks have been fitted to increase suspension travel and new towers were designed to optimise shock angles. Revised upper camber link positions on both the front and rear shock tower provide setup options that improve driveability and traction in all conditions. A new piston was designed specifically for the longer shocks to adjust the compression/rebound characteristics while the lower arms feature new shock mounting locations.
Click here to continue reading
Tuesday, June 30, 2015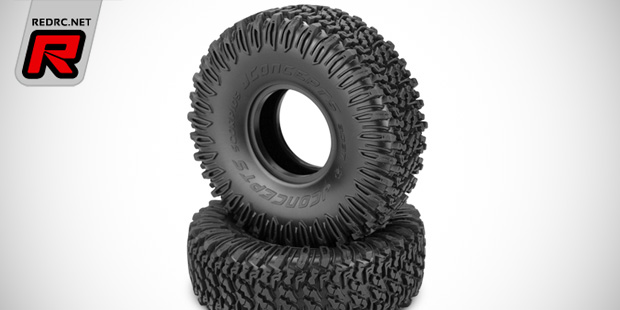 JConcepts have unveiled the new Scorpios 2.2″ all-terrain crawling and rock racing tyre. Ideal for vehicles like the Axial Yeti, the Scorpios scale looking tread, extra tall 152mm size and profile, jump out as the most obvious features. The padded arrangement of tread makes the tyre ideal for transitioning from the hard road to dirt and then into rocky and uneven terrain. Once power is applied to the vehicle, the tread spacing opens up which allows for some deep digging making it a great working tire in dirt and muddy conditions. The flexibility of the compound combined with the close arrangement gives the tyre a grippy feel but still maintains that all important look. The large overall height provides plenty of ground clearance for an abundance of terrain and internal grid ribbing help maintain its upright structure during hard loads and on power bursts. The tyres include a soft open cell foam insert capable of standing up the super soft compound but flexible enough for sharp terrain.
Source: JConcepts [jconcepts.net]
Tuesday, June 30, 2015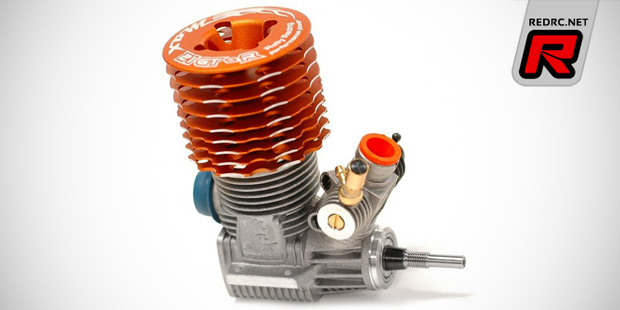 Max Power have introduced the Fantini-tuned GT-R 3.5cc nitro on-road engine. Intended mainly for Rally Game and GT cars the 5-power engine features a "booster" sleeve, a highly tuned, balanced and silicone-filled crankshaft and the piston is made of a special alloy material with a high amount of silicium. The engine comes with a 2-needle carburettor with interchangeable venturi inserts and it is designed to offers both good mileage and high torque.
Click here to view more photos
Tuesday, June 30, 2015