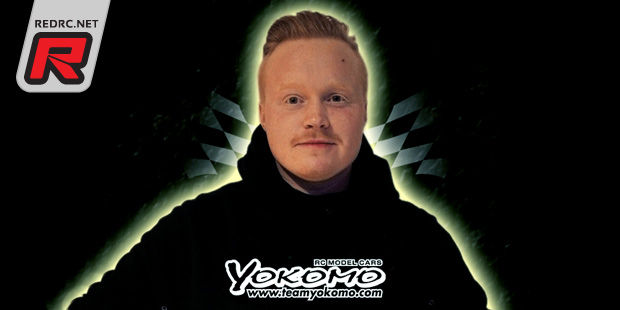 Yokomo has announced that multi-time European Championships main finalist Christoffer Svensson has joined the company's electric off-road team. The former Nordic Champ will attend at races around Scandinavia and at the European Championships with Yokomo's 2WD and 4WD buggies. Christoffer has the following to say:
By joining Team Yokomo I know that I have been given a chance to race the best Electric cars on the market. With a fantastic team of drivers and a great passion for racing, Yokomo has always been for me the leading company in electric cars. I feel proud to be one of the team drivers to promote and do my very best at every race I attend. I would like to thank Team Yokomo for this opportunity.
Source: Yokomo [teamyokomo.com]
Monday, March 2, 2015
Hitec and AEE have combined forces to deliver two action cameras designed to capture high definition videos. First up is the S60 that offers 1080p/60fps and 16MP image shots. The camera features a 2 inch LCD screen, a built-in 1500mAh Lithium battery and an IP-68 waterproof housing. 328ft. range WiFi and 4x digital zoom while recording round out the package.
Click here to continue reading
Sunday, March 1, 2015
Ty Tessmann tore up the track at the 2014 IFMAR 1/8 Scale Off-Road World Championships running an O.S. Speed Tuned B2101 engine tailored to his winning specs. Now O.S. makes that same setup available to other drivers — in the Ty Tessmann Limited Edition Speed Tuned B2101. The engine features the same tuned pipe, manifold and carb restrictor used by Ty to win the 2014 IFMAR Championships. Its T-2090SC pipe is paired with an M2002SC manifold whose added length increases torque in the low to middle range. The 5.8mm restrictor — not available on any other O.S. engine — matches what O.S. supplied to Ty for extending run time in competition. Like the standard B2101, this version has a lowered cylinder head, DLC crankshaft with balanced tungsten weights, and a Type 21J carburettor. Only a small number are being produced, making this engine both competitive and collectible. The Ty Tessmann Limited Edition Speed Tuned B2101 is easy to distinguish from the standard model due to the natural-colour cylinder head and Ty's name laser-etched onto the crankcase, crankshaft and tuned pipe.
Click here to view the specifications
Sunday, March 1, 2015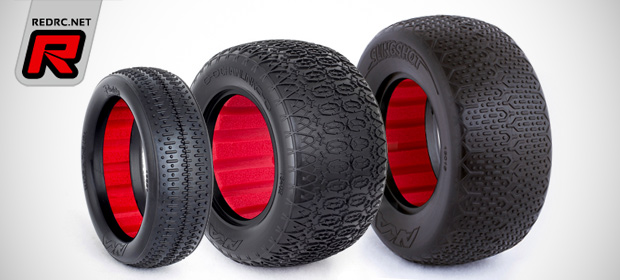 AKA now have a range of 1/10th scale buggy, short course and stadium truck tyres available in their all-new ultra soft compound. Designed for cold weather and low-traction conditions the tyres are ideally used in a temperature range of 0°C to 10°C and the select treads are available as rubber only including red inserts or a pre-mounts.
Source: AKA [raceaka.com]
Saturday, February 28, 2015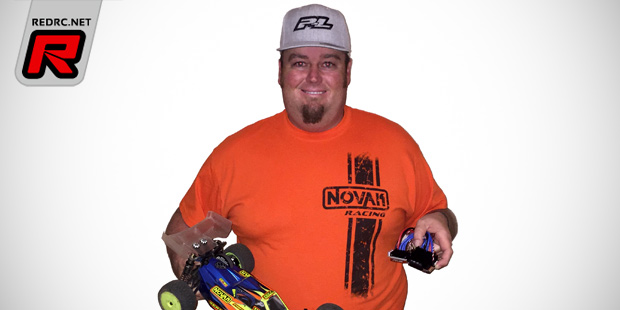 Novak welcome World-Class driver and all-around nice guy Mike Truhe for another year on their factory team. Mike will be powering all his Factory Serpent 1/8th and 1/10th scale electric vehicles with Novak power and everyone at Novak is looking forward to another year working with Mike.
Source: Novak [teamnovak.com]
Saturday, February 28, 2015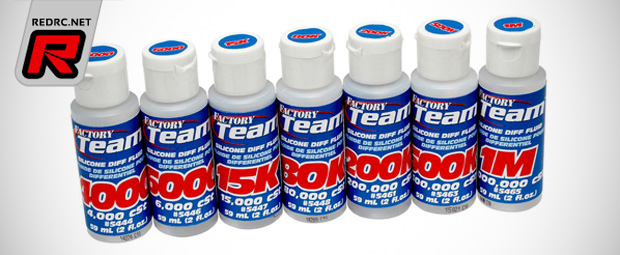 Team Associated's line of Factory Team Silicone diff fluids has been expanded and now offers even more viscosities to choose from, helping to dial in the optimum performance for every racing application. Additional weights are 4K, 6K, 15K, 80K, 200K, 500K and 1M, and they will serve to complement the already extensive line. Factory Team silicone fluids are made in the USA exclusively for Team Associated by Lucas Oil Products, Inc. and they come in a new flip-flop cap bottle with a sticker on the lid for quick and easy identification.
Source: Team Associated [teamassociated.com]
Friday, February 27, 2015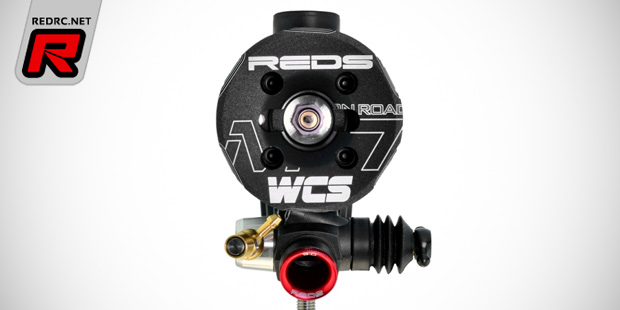 New from Reds Racing is the new  M7 World Cup S V2.0 3.5cc 1/8 on-road racing engine. Optimised and featuring the newest technology to guarantee the best performance and reliability the M7 World Cup S has been provided with a new flat piston and a new combustion chamber which allow to increase torque. The new flat piston guarantees additional power at low and medium RPM while offering optimised fuel consumption. The WCS is also one of the lightest engines in its category thanks to a redesigned cooling head and due to a new combustion chamber and back-plate design. The WCS is hand-tuned by Mario Rossi and comes with a silicone-filled, balanced and tuned crankshaft, rear ceramic bearing, and RDC hard-coated backplate. Before leaving the factory each engine is hand inspected and compression checked by Mario Rossi for maximised performance. On top of that there are also already broken-in engines available.
Click here to view more photos
Friday, February 27, 2015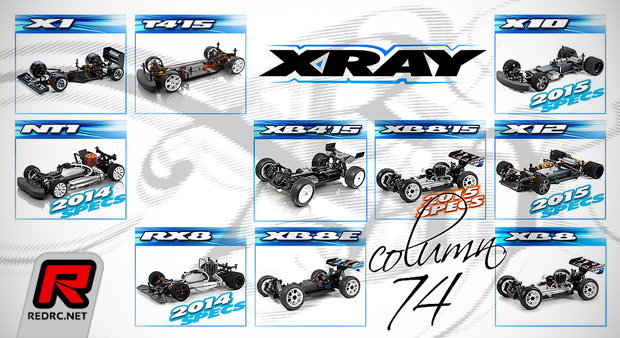 The 74th installment in the Xray column from Xray owner and chief designer Juraj Hudy is now online. In this months column, Juraj reviews a very busy 2014 season in which the Slovakian company completed and launched 10 Xray projects.
As the 2015 season is already fully running it is time to take a short review of what we did in 2014 and to set our plans for 2015. Together with Martin & R&D & racing team we have worked very hard on further development and improvement of all product lines, so for 2015 you can again expect new & improved products.
Read the full column here.
Source: Xray [teamxray.com]
Friday, February 27, 2015