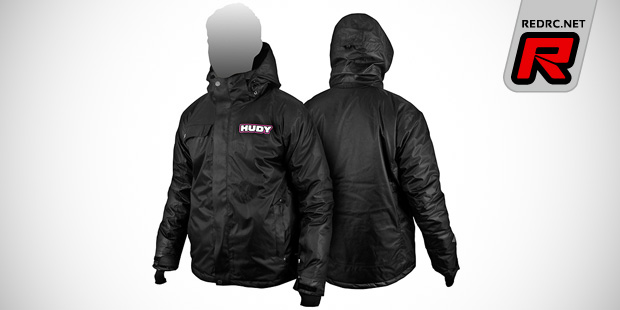 New from Hudy comes this water-resistant winter jacket, perfect for any autumn and winter weather conditions, to keep you warm during outdoor races. Available in S to XXL sizes the jacket features an articulated detachable hood, full-length inner storm flap, internal audio player pockets, laser-cut adjustable cuff tabs, and an adjustable drawcord at the hem.
Source: Hudy [hudy.net]
Tuesday, November 25, 2014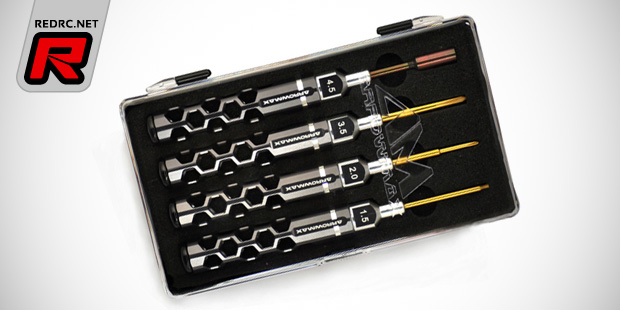 Coming from Arrowmax and usable for a range of mini-size vehicles including Kyosho's Mini-Z cars is the 4-piece Mini Honeycomb tool set. Coming in a protective plastic case, the tools make use of Arrowmax' unique Honeycomb design lightweight aluminium handles and included with the set comes a 1.5mm allen wrench, 2.0mm and 3.5mm Phillips screwdrivers and a 4.5mm nut driver.
Source: Arrowmax [arrowmax-rc.com]
Tuesday, November 25, 2014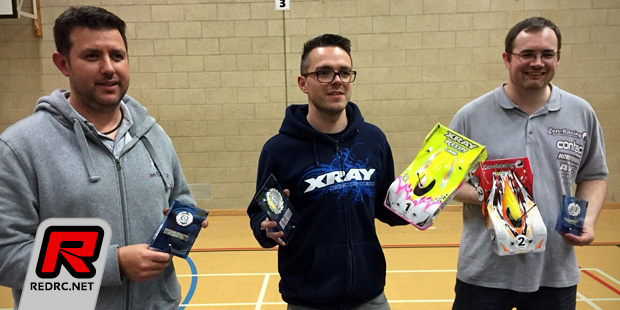 Round 2 of the 2014/15 BRCA 1/12th Scale Nationals took place at Swifts Raceway near Sheffield last weekend. A very challenging track layout greeted the drivers and would prove to be unforgiving even for the top drivers. The weekend is split into two separate race meetings, with classes for 13.5 and 10.5 Stock on Saturday and 10.5 and Open Modified on Sunday. In the 10.5 Stock class, Olly Jefferies was in commanding form driving his Reedy and LRP powered Xray chassis. He won all four rounds of qualifying and was top qualifier ahead of reigning British Champion in this class David Spashett, driving the Zen-Racing car he has designed and developed himself. Chris Kerswell qualified 3rd for Zen-Racing/Hobbywing ahead of the Reedy-powered Yokomo of Mark Stiles.
Click here to continue reading the report
Monday, November 24, 2014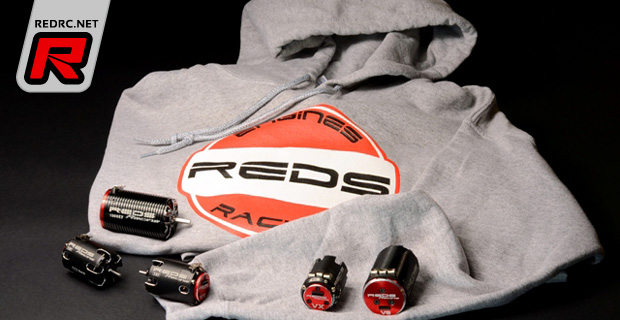 New from Reds Racing comes this grey colour hoodie to show your passion to everything Reds Racing while keeping you warm at the same time. The sweatshirt offers a printed Reds Racing logo, two outer pockets and it is available in adult S to XXL sizes.
Source: Reds Racing [redsracing.it]
Monday, November 24, 2014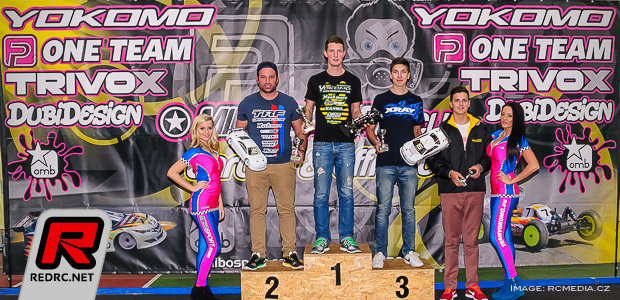 The 2nd round of the 2014/15 Mibosport Cup took place this past weekend with some big names on the entry list such as Marc Rheinard, Yannic and Björn Prümper, Hupo Hönigl, Peter Pinisch, and Tom Cockerill. A total of 87 drivers attended the on-road classes with 35 drivers in Touring Car Modified, 32 in Stock LRP, 13 in Formula and 7 drivers in 1/12th scale while the off-road classes attracted a total of 83 drivers with 43 drivers participating in 2WD Buggy and 40 drivers in 4WD Buggy.
Click here to continue reading the report
Monday, November 24, 2014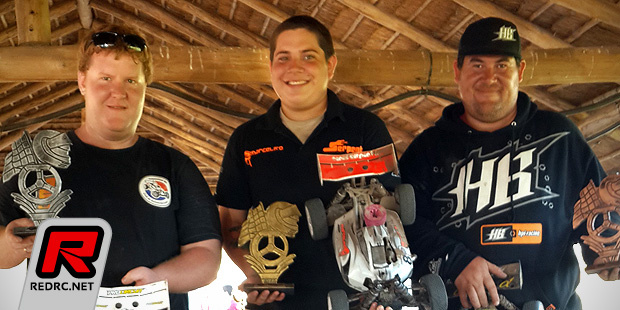 The 4th and final round of the Paraguay Nationals Championship was held this past weekend following events in Hohenau, Captain Meza, and Ciudad del Este. The race format saw two round of 10 minute qualifying followed by 30 minute semis and a 45 minute main final. At the end Marcelo Garcete Talavera came out successful in front of his Serpent teammate Manuel Dressler.
Source: Serpent [serpent.com]
Monday, November 24, 2014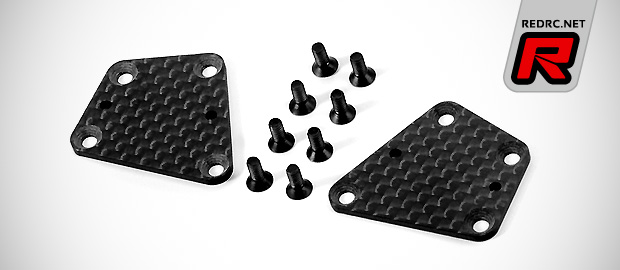 Xray introduce optional graphite rear arm stiffeners for the use with the T4'15's ARS system. Designed to make the car more stable and reactive in high-grip conditions reducing the amount of twist of the composite arms, the plates cut from 1.6mm carbon fibre attach to the rear lower A-arms using the included countersunk screws for swift and easy wishbone stiffness adjustment.
Source: Xray [teamxray.com]
Monday, November 24, 2014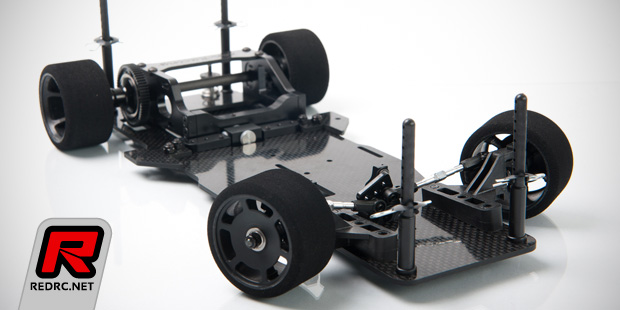 Following first teaser images UK company Zen-Racing now have more information and photos on their first full-car kit available. Coming in two different specifications as extended RSGT12 Race and standard RS12GT12 kit, the 1/12th scale GT12 kit is of an ultra lightweight design with carbon fibre main chassis, aluminium pod plates and a solid graphite rear axle. A unique pivot system allows the rear end to float while the moulded front end suspension parts give only a minimum of adjustments, making the car user friendly even for less experienced drivers while still allowing enough fine-tuning potential for the Pro. Both the standard and Race kit come with pre-glued and trued JFT foam tyres, a 66T Kimbrough spur gear and duraluminum turnbuckles while the Race kit also includes aluminium servo mounts, a full set of front and rear ride height adjusters, a full positive lock rear diff, machined front suspension blocks for alternative caster and camber settings and more.
Click here to view the features and more photos
Monday, November 24, 2014