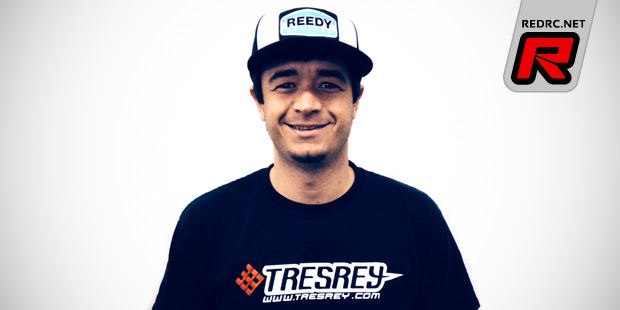 Tresrey and Yaiba Racing announce the signing of top US off-road racer Matt Chambers. Matt brings with him years of professional racing experience and will assist with R&D and product development. Matt had this to say:
I would like to start off by saying a big thank you to Tresrey and Yaiba Racing. This is a unique opportunity for myself as I will be able to compete at national level races with any manufacturers chassis that Tresrey and Yaiba make quality option parts for. It will be great to get to race the numerous 1/10 platforms available knowing I already have the best option parts for each. I'm extremely excited to be representing these fine companies for 2014: Tresrey, Yaiba Racing, Reedy, Pro-Line, Airtronics, Avid, UpGrade RC, B-Fast, Bradley Fine Line Designs, OCRC Raceway, and MHOR RC Raceway.
Source: Tresrey [tresrey-usa.com]
Tuesday, March 4, 2014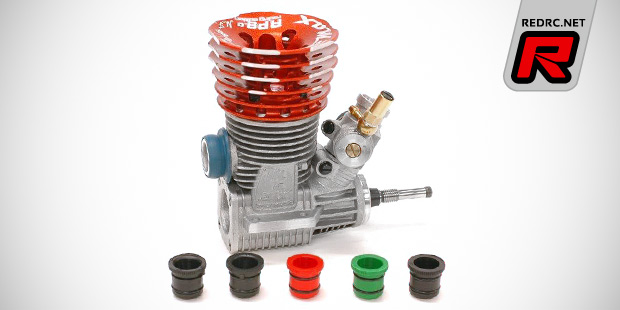 Sprint RC introduce the updated Max Power PR9.0 2014 version long stroke engine. The updated version includes highly precise ceramic bearings, a lightened and tungsten-balanced crankshaft as well as a 9-port sleeve. Included is also a range of venturi inserts to make engine setup for 16 percent nitro fuel easier.
Click here to view more photos
Tuesday, March 4, 2014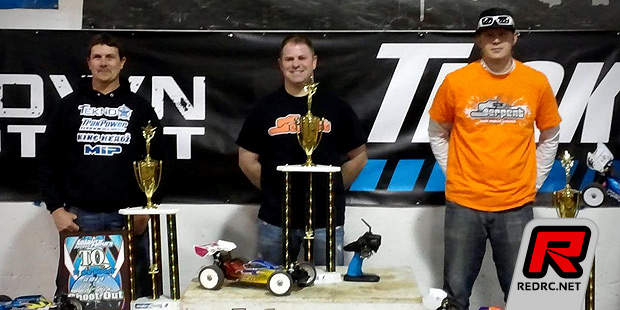 Colton Kiefer has won the 1/8th E-Buggy class at the 2014 Chi-Town Shootout. He took the win in front of Tekno's Randy Cathcart while Mike's Serpent team mate Joe Sorwell completed the podium. Adam Cholka and Pinky McCarty finished 4th and 5th respectively.
Source: Serpent [serpent.com]
Tuesday, March 4, 2014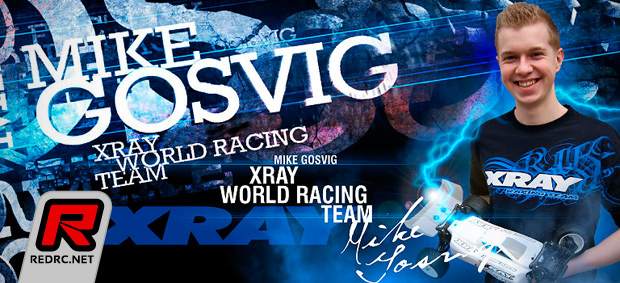 Multiple Danish 1/10 on-road champion, Mike Gosvig has joinded the Xray factory team. In the recent years, Mike has repeatedly proven his talent and professional attitude as a private driver by winning multiple Danish Championships as well as greatly representing at the races. Mike now joined the Xray world racing team and will primarily focus on 1/8th and 1/10th off-road classes. This is what Mike has to say about the deal:
I am very honored to have the chance to be part of the most professional RC car company in the world. I have been racing Xray cars for some time now, and as such I know and admire their attention to detail, their high quality, and their outstanding performance which has allowed me to win many races. I am grateful for this opportunity to be part of the Team, so I can learn and improve my skills and in return give better results. It is wonderful to have such a strong team behind me, and I am confident going into the upcoming season. Thanks goes to North TQ for their help that allowed me to achieve my racing goals.
Source: Xray [teamxray.com]
Tuesday, March 4, 2014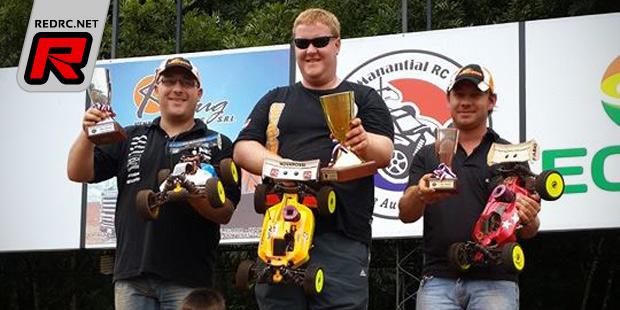 The first round if the Paraguayan national 1/8th off-road championship attracted drivers from Hohenau, Capitán Meza, Ciudad del Este and Asunción. The schedule saw three 10 minute qualifiers, 30 minute semifinals and a 45 minute main. The race then was won by Manuel Dressler, Michael Mende and Fabio Lang (all Serpent).
Source: Serpent [serpent.com]
Tuesday, March 4, 2014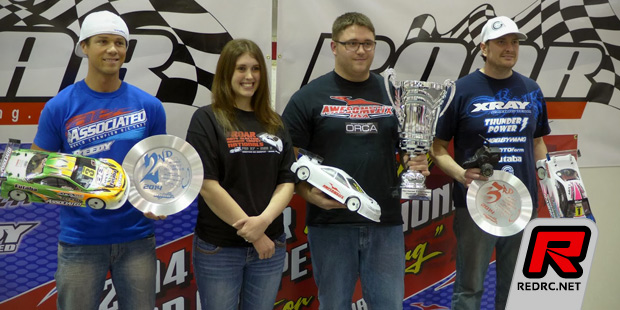 Beside 1/12th scale pan car racing the 2014 ROAR Carpet On-Road Nationals, held at the HobbyTown USA HobbyPlex in Omaha, Nebraska, also had a lot of touring car action to offer. Paul Lemieux (Xray) would TQ the Modified class by less than 0.5 seconds over Kody Knudtson (Awesomatix). Filling out the top five would be Keven Hebert (Associated), Josh Cyrul (Awesomatix) and Andrew Doherty (Xray). In A-main 1 Paul Lemieux would run away with the win, allowing for a tight battle between Kody, Keven and Josh for 2nd. Paul would cruise to the win, with Kody and Keven following.
Click here to continue reading the report
Tuesday, March 4, 2014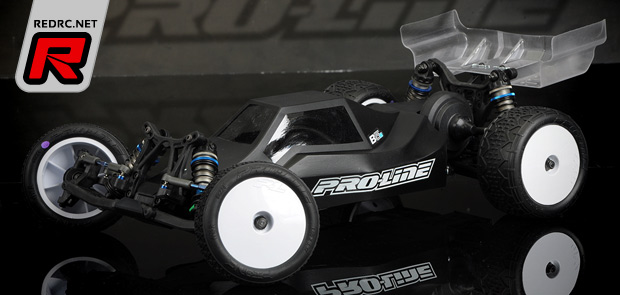 Available soon is Pro-Line's Phantom design bodyshell for the Team Associated B5M buggy. Making use of the design features found on the previous releases the shell is tailor made to fit the mid motor B5M buggy. Pro-Line has not given a release date yet but expect the body to hit the store shelves soon.
Source: Pro-Line [prolineracing.com]
Tuesday, March 4, 2014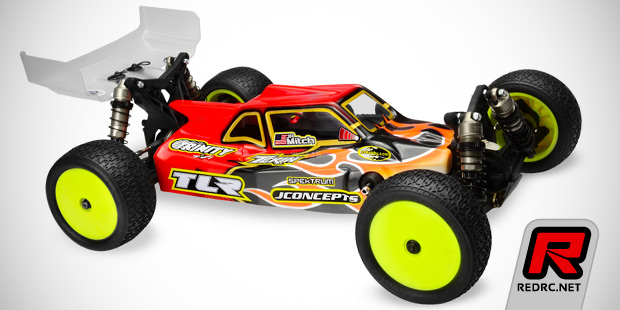 JConcepts introduce the Silencer bodyshell for the TLR 22-4 buggy. Sporting the distinctive Silencer "mild" cab forward design with a roof top shark fin, the body is designed for high-speed tracks and features forward raised side-pods which at the front have a heavy chamfer against the chassis with two trim lines which can be cut-out for increased flow around vehicle electrical. At the rear of the cab, two mini-pod outlets can be reamed to size for air exit cooling. A slight recess just behind the cab with channeling out the rear provides rear-end stability and can also be trimmed for additional flow. The Silencer side-pods have a clipped rear-end, narrowing the rear by angling in just in front of the rear tyres. The rear side-pods angle sharply toward the shock tower and wing, enhancing the force placed on the rear pods during high-speed acceleration. The body comes clear, including window masks, decal sheet and two 6.5″ Hi-Clearance rear wings.
Click here to view more photos
Monday, March 3, 2014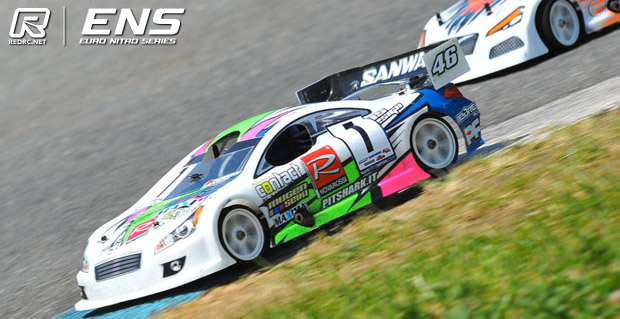 The organisers of the 1:10 & 1:8 Nitro Onroad based Euro Nitro Series are pleased to officially announce the tyre format for its inaugural four round championship. Following a recent meeting with industry representatives at the ETS in Germany, the decision was taken that the championship will continue to operate a hand-out controlled tyre system similar to that used during last year's two race 'Pilot Series'.
Continue reading the announcement here
Monday, March 3, 2014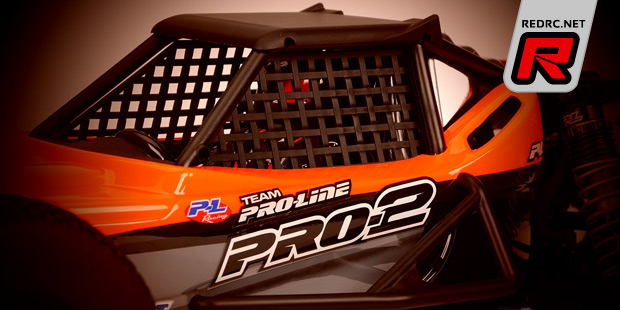 Pro-Line Racing have just released this teaser image of their forthcoming Pro-2 buggy conversion kit for the Pro-2 short course truck. It is understood that the set will contain several parts to trim the Pro-2 SC into a full blown desert buggy. Also Traxxas Slash 2WD trucks can be upgraded using the Pro-2 buggy set although this requires some other parts such as the Performance transmission and more. Detailed information about the buggy conversion will become available very soon.
Source: Pro-Line [prolineracing.com]
Monday, March 3, 2014