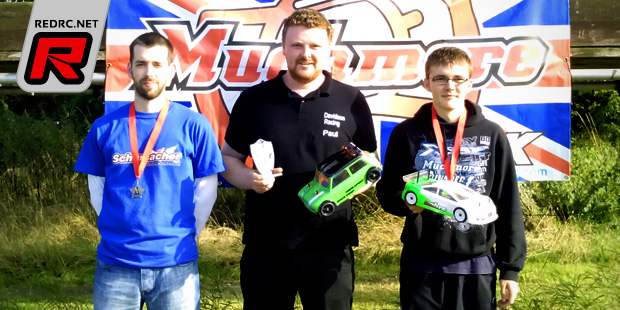 The 2014 Muchmore UK GP Series overall championship concluded this weekend with the Carlisle club hosting the final round of this long established series which started in July with the Stonehaven circuit hosted the first round. As well as the Modified and 13.5T Pro-Stock classes, two classes that have proved successful in introducing younger club drivers to the regional and national circuit were also being raced, these being a Spec motor class and a Mini class.
Click here to continue reading the report
Tuesday, August 26, 2014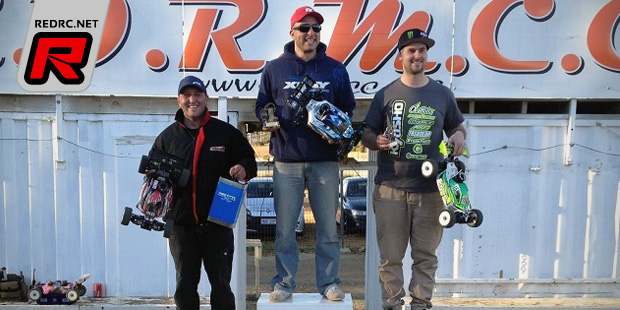 The 2nd round of the Australian Proline Challenge was held in Canberra ACT, Australia over the weekend. The ACT track is always challenging but rewarding at the same time. At the end of the Nitro Buggy final Ari Bakla (Xray/FX) came out successful in front of Ben Sterling (Kyosho/Alpha) and Dragan Bjelic (Xray/FX).
Source: Xray [teamxray.com]
Tuesday, August 26, 2014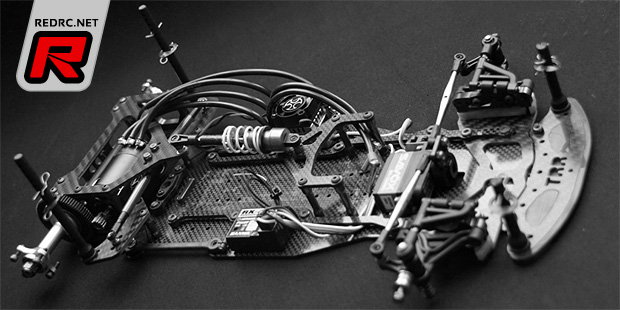 German company TRR-Racestuff soon have a 235mm conversion kit for the Team Associated 10R5.1 World GT car available. The kit will extend the overall width to 214mm in the front and 235mm in the rear and it features several improvements compared to the standard kit. First up is a reinforced power pod with additional alloy blocks to allow the use of 2S LiPo packs. Also new are mounting positions for side shock absorbers or the standard damper tubes. Additional body mount positions round out the conversion kit. Included in the set are new upper and lower power pod plates, a motor mount brace, power pod height adjustment shims, side wings and a front suspension plate with all parts being made from high quality 2.5mm carbon fibre. Also included are 5mm aluminium rear power pod supports. The conversion kit will become available by the end of August with an Extended Version including a redesigned main chassis, a lower pod plate and VIP VLink kit being planned also.
Click here to view more photos
Tuesday, August 26, 2014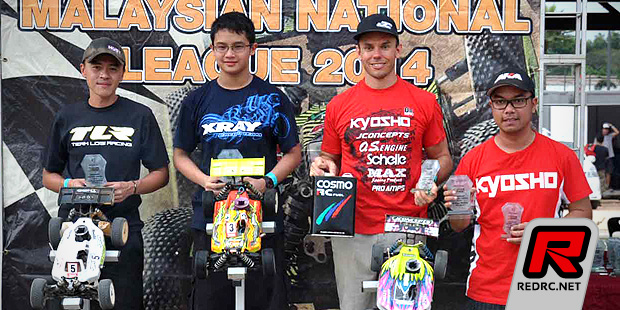 The 4th round of the Malaysian national league was held at the 3 Stone Park Track in Kuala Lumpur, Malaysia with 74 racers from Malaysia, Singapore, Australia and Indonesia in attendance. The main final saw Jason Nugroho (Xray) running into trouble early as he fall back to the 10th spot due to flipping his car in the opening stages of the hour long final, but he was able to gain the lead some 15 minutes into the race following a series of very fast laps. Jason then tried to hold his position and after 60 minutes he was able to cross the finish line in first place, followed by runner-up Daniel Law (TLR) and 3rd placed Ben Panic (Kyosho).
Source: Xray [teamxray.com]
Tuesday, August 26, 2014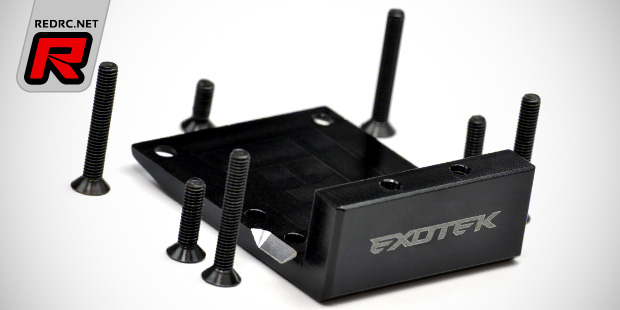 New from Exotek Racing comes this rear skid plate weight for the Team Durango DEX410 buggy and DESC410 short course truck. The part adds 24g of weight to the rear of the chassis for added rear traction. The skid plate is designed for minimal drag thanks to its angled shape and countersunk screws that make for minimal dirt pick up. The design allows for direct mounting of the DESC410 rear bumper. The plate comes made from 6061 aluminium, it is black anodised, sports a laser-etched Exotek logo and includes all needed hardware.
Click here to view more photos
Tuesday, August 26, 2014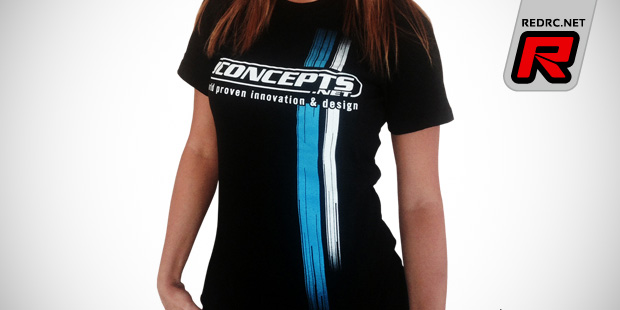 JConcepts introduce their new racing stripes T-shirt. It sports JConcepts' 2014 logo front and rear, with added "1970′s" blue and white vertically positioned racing stripes for decorative impact and presence. The black, 100 percent cotton shirt is available in adult M to XXXL sizes.
Click here to view another photo
Tuesday, August 26, 2014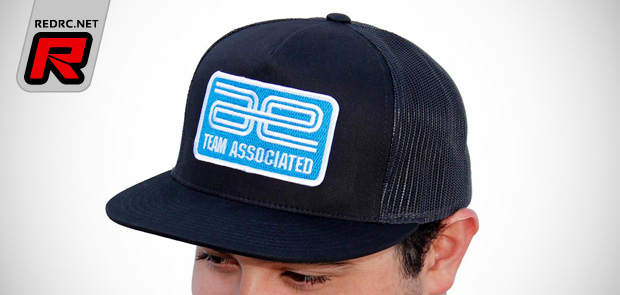 Team Associated have a new flat-brim hat available, prominently showing off Team Associated's original, vintage-style logo. The rear mesh of the adjustable, adult-size trucker hat lets the breezes in and keeps you cool.
Source: Team Associated [teamassociated.com]
Tuesday, August 26, 2014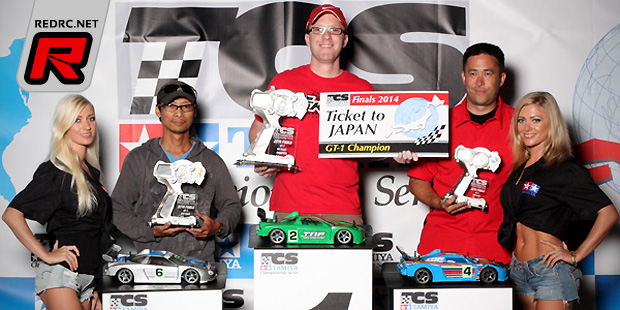 The Tamiya Championship Series Finals have concluded at Tamiya America's world class racing facility in Aliso Viejo, California. The event spanned two days of racing action this past weekend. This year's finals celebrated 20 years of on-road racing as it was the 20th anniversary of the Tamiya America promotional racing series. There are 8 new champions, four of which will be moving on to the Tamiya World Championships in Shizuoka Japan in November before the Thanksgiving Holiday. The four Champions that will be moving on to Tamiya World Championships are Nathan Weir in the GT-1 class, Craig Hammon in Formula One, Julian Wong in GT-2, and Danny Egger for the M-chassis class.
Click here to view the other podiums
Tuesday, August 26, 2014