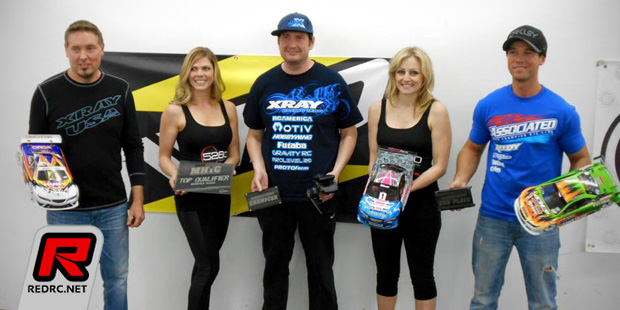 5280 Raceway in Denver, Colorado hosted the 2015 Mile High Indoor Champs. While the weather outside was cold and slushy, the action on the track was scorching hot with some very close action across most classes during an event featuring Formula, World GT, Touring Car and 1/12th scale classes. The "Mile High" kicked off with open practice most of the day on Thursday followed by the regularly scheduled club race that evening, which provided those who travelled to the event early a taste of racing action before the actual event began. Most drivers found solid pace by the end of controlled practice on Friday and lap times began to fall as qualifying began Saturday morning on this fast and fairly open layout, designed to encourage passing and plentiful on-track action. In Modified Touring Car Paul Lemieux snatched the TQ spot by just over 2 tenths from Kevin Hebert. Others rounding out the TQ honors were local club president Mario Ficco in Formula, Brian Wynn in WGT, Kyle Klingforth in 13.5 Touring Car, Bill Sydor in 17.5 Touring Car, Kevin Hebert in Modified 1/12th scale and Mitch Witteman in both 13.5 and 17.5 1/12th scale.
Click here to continue reading the report
Tuesday, April 21, 2015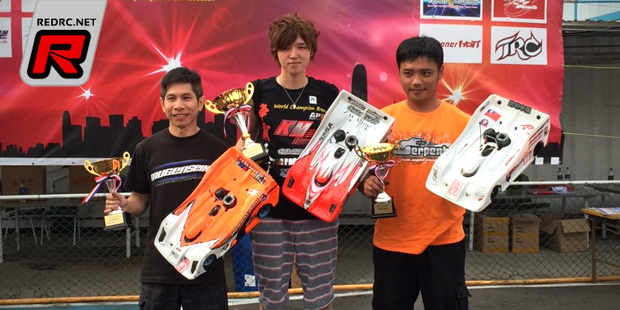 During last weekend's FEMCA Asia Championships held at the TRC track in Hong Kong, KM Racing's Takahaka Shoki grabbed the win in the premier 1/8th scale class some four laps in front of Mugen driver Chui Kai Leung. Wu Zheng Zhong (Serpent) rounded out the podium in 3rd, finishing another 3 laps down.
Source: Serpent [serpent.com]
Tuesday, April 21, 2015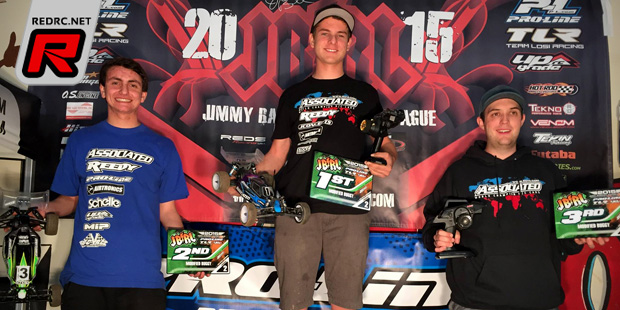 Round 2 of the 2015 JBRL Electric Series was held at Coyote Hobbies in Victorville, CA this past weekend. The premier class of 2WD Modified saw a Team Associated podium lockout with Spencer Rivkin coming in 1st followed by Jake Mayo in 2nd and Kody Numedahl in 3rd.
Click here to continue reading
Tuesday, April 21, 2015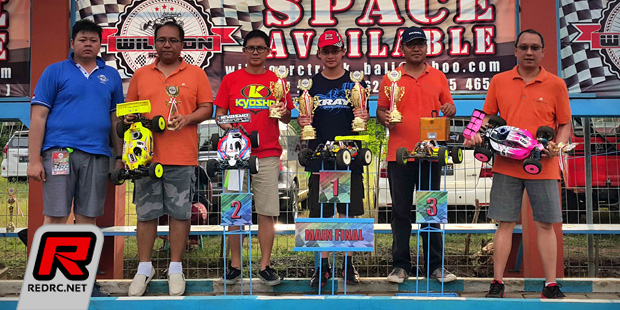 The Grand Opening WillSon Track Championship was held at the WillSon track in Denpasar, Bali. The track was designed and built by same track maker as the Cnetic track in Surabaya and thus it offers a fun and challenging layout. Racers from Singapore, Jakarta, Surabaya, Bali, and Medan attended the race with the race format seeing four rounds of 7 minute qualifiers followed by bump-up finals. After the qualifiers Jason Nugroho took the TQ and he started from pole position into the semifinals where he only finished in 3rd place following some issues with traffic. Starting from 3rd into the main final Jason had some more issues with traffic but around the 50 minute mark he was able to take the lead and never looked back to take the win in front of John Agus and Andre Irawan who came in 2nd and 3rd respectively.
Click here to view the final result
Tuesday, April 21, 2015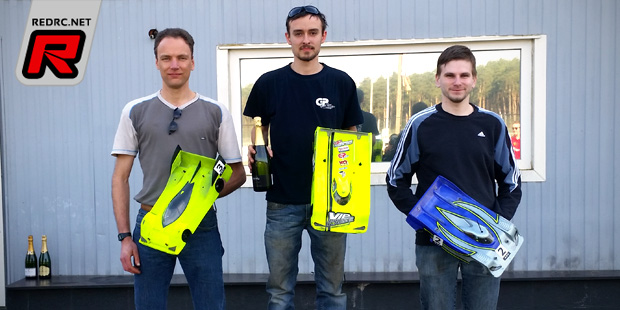 The opening round of the RC Lemans Series was held at the MRG Genk track in Belgium. Warm temperatures and a high grip made for a pleasant time off and on the track and it attracted a good turnout of drivers from Germany, the Netherlands, Belgium and France to compete in the Pro10 Modified and Stock classes. In the fast Modified class Tobias Weist from Germany took the TQ with the only 20 laps run in the qualifiers. Tim Altmann and Reinder Wilms came in 2nd and 3rd respectively. Kai Altmann and Philipp Paul completed the top 5 result.
Click here to continue reading the report
Tuesday, April 21, 2015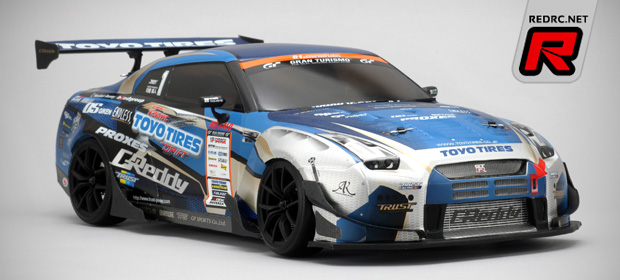 Yokomo have introduced their latest Drift Package set, the GReddy R35 Spec-D. Building on a proven shaft-drive 4WD drift car chassis with double wishbone suspension, front and rear solid axles, universal front driveshafts and adjustable shock absorbers with moulded shock bodies the car is ready for some serious drift action right out of the box. Included with the rolling chassis comes a Nissan GTR bodyshell with numerous drift-specific aerodynamic details. A suitable Running Set, including a 2.4GHz radio system, steering servo, motor, speed controller and charger is available separately.
Click here to view the features and more photos
Tuesday, April 21, 2015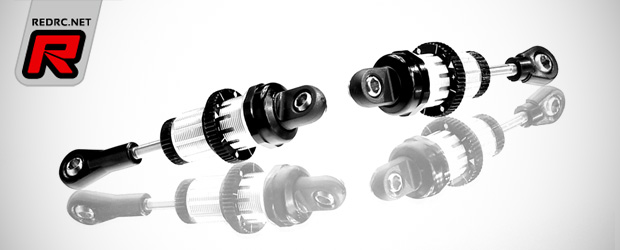 Italian company Blacktarmac introduce the LSS Ver. 2.0 on-road shock absorbers. The updated version sports a long list of features such as different length aluminium shock bodies including double O-ring short-type bodies, teflon bushings for improved sealing, high-precision 2 to 8-hole 1.1mm pistons, new piston screws, super smooth piston rods as well as new laser-etched spring preload nuts for easier and more intuitive shock adjustment. The shocks are available in four different sizes including 56.3mm, 57.9mm, 60.3mm and 65.5mm variants as well as complete sets for kits such as the Xray NT1 2015 and RX8, the Shepherd Velox V10 Pro and V8 Pro, Capricorn Lab C03 and C892 as well as the Mugen MTX6 and MRX5. There is also a set specifically for Yokomo's DB7 electric touring car.
Click here to view another photo
Tuesday, April 21, 2015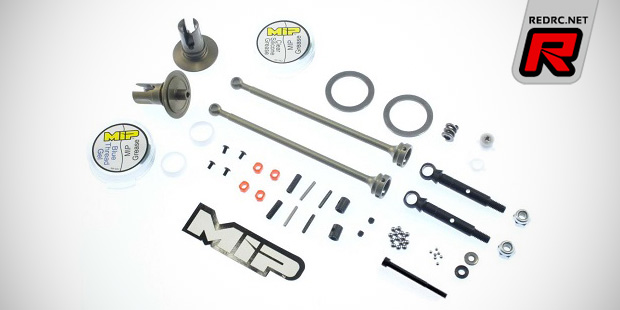 The latest vehicle to receive MIP's Pucks drive system treatment is the TLR 22SCT 2.0 short course truck. Designed especially for 17.5T stock class racing the set greatly reduces the drivetrain's rotating masses by utilising aluminium C-CVD driveshafts, aluminium differential outdrives and the drivepin-replacing Pucks cushions that take the place of the inferior steel pins. This combination greatly increases the longevity of the drivetrain and most importantly decreases the drivetrain's overall rotating mass by a whopping 50 percent. The decrease in weight directly results in quicker acceleration, deceleration, and lower motor temperatures. Beside the driveshafts the set also includes a full MIP ball differential, minus the diff gear, as well as wheel axles and small parts.
Source: MIP [miponline.com]
Monday, April 20, 2015