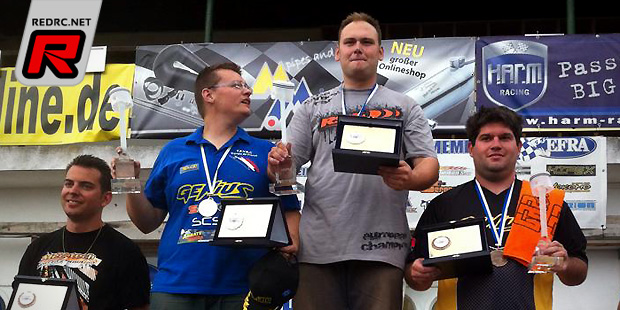 The 2015 EFRA Large Scale Touring Car European Championship was held in Sollenau, Austria. Markus Feldmann (Mecatech) took the TQ after the qualifiers from Bernard Alain Arnaldi (Genius) and Ales Bayer (RS5), who set a new track record in qualifying. The 30 minute main final then saw a close fight for the win with Ales coming out successful less than 3 seconds in front of Bernard. Dario Veseli (Genius) rounded out the podium another 2.3 seconds down.
Click here to view the top 10 result
Monday, July 27, 2015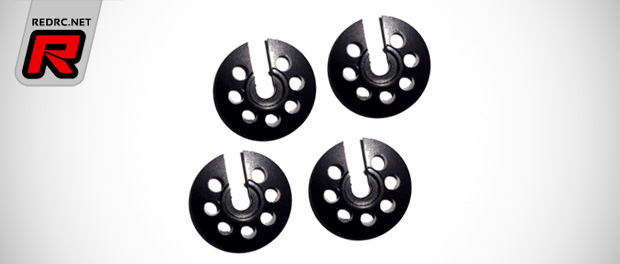 Capricorn have new lightweight spring retainers for their range of cars available. Machined from aluminium and sporting excessive milling the parts offer a low weight while being very durable at the same time. The black anodising helps to reduce wear and makes the parts more durable.
Source: Capricorn [capricornrc.com]
Monday, July 27, 2015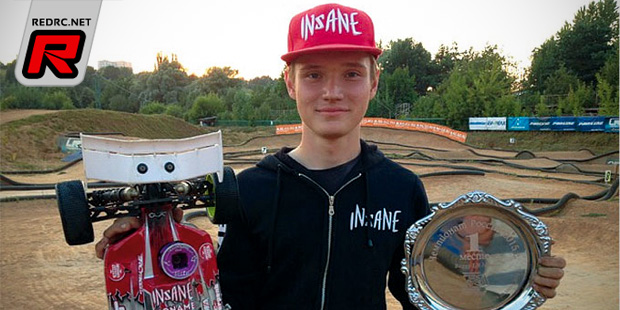 This past weekend the Moscow RCRacer track hosted the Russian 1/8th Off-road National Championship. More than 80 racers from Russia, Belarus, Ukraine and Poland took part and in the Nitro Buggy class it was Maxim Laverichev who took the win from Dmitry Gribov in 2nd and Denis Zujkov in 3rd. Igor Valtsifer and David Ishhanan rounded out the top 5 result.
Click here to view the top 10 result
Monday, July 27, 2015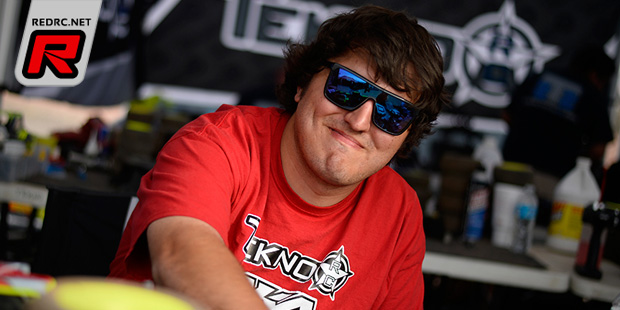 O.S. have announced Joe Bornhorst as their latest addition to their team. Joe first started racing RC vehicles in 2011 and within two years, he was entering – and winning – major national 1/8th scale off-road races. Before becoming R/C's fastest-rising star, Joe was an aspiring young racer on the motocross circuit. Now, he's putting his years of experience racing full-size dirt bikes to use on the nation's toughest R/C tracks. This is what Joe has to say about the deal:
Growing up racing dirt bikes, I always wanted to be a professional and get to travel every weekend to the races. I am doing everything in my power to make that dream happen with R/C cars.
Source: O.S. Engines [osengines.com]
Monday, July 27, 2015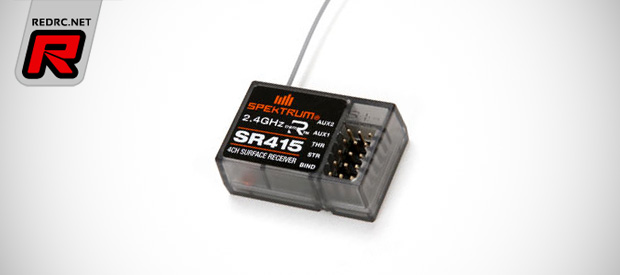 Coming in mid-August is Spektrum's latest sport receiver, the SR415 ideal for anyone wanting a robust 4-channel receiver that can handle the worst nature and the RF environment you can throw at it. It's built around frequency-agile DSMR technology that delivers superb range and response, especially in places where a lot of 2.4GHz systems are in use at once. This signal security is complemented by a fuel-proof case and a waterproof Reliakote coating that seals internal electronics from the elements and other corrosives like nitro methane and motor spray.
Click here to view the specifications
Monday, July 27, 2015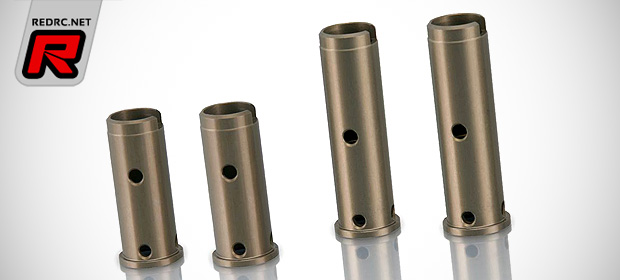 Shepherd have introduced new option parts for the Velox V8 in the form of hard-coated wheel axles that reduce the rotating mass by around 50 percent to improve the acceleration and overall handling of the car. The CNC-machined wheel axles are made from high-quality Swiss 7075 T6 aluminium which offers high strength and durability. A special hard-coating prevents the axles from excessive wear and an additional hole for the CVD pin simply doubles the lifetime. The axles are available separately or as a complete set with CVD driveshafts.
Source: Shepherd [team-shepherd.com]
Monday, July 27, 2015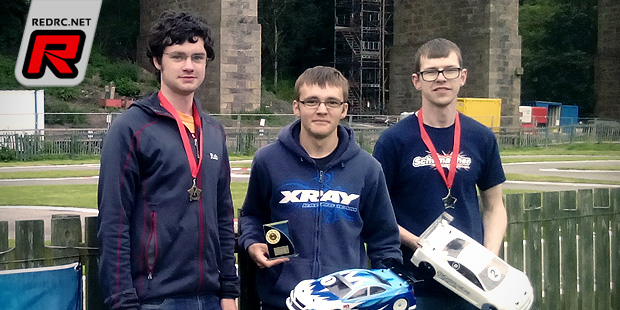 The first round of the 2015 Muchmore UK GP Series took place at the Stonehaven circuit in Scotland this past weekend and combines with the series finale at a second round held at the Carlisle track on the 22nd and 23rd of August. In previous years, the Muchmore UK GP has attracted World Champion racers and has always been a launch platform for young RC talent destined for Regional, National and International competitions and it was local club racer Peter Eagles who took a clean sweep in all three of the A-main modified finals to take the round win, followed up by John Simpson in 2nd and Andrew Walters in 3rd.
Click here to continue reading the report
Monday, July 27, 2015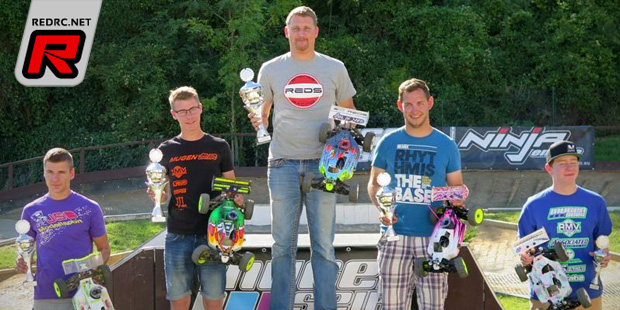 The Mugen Days Eisenach 2015 were held at the RC Racing Club Eisenach track in central Germany over the weekend. In the 1/8th Nitro Buggy class Daniel Reckward took the win in the 30 minute final from Sebastian Winterstein in 2nd. Nicolai Oswald in 3rd rounded out the podium.
Click here to continue reading
Monday, July 27, 2015