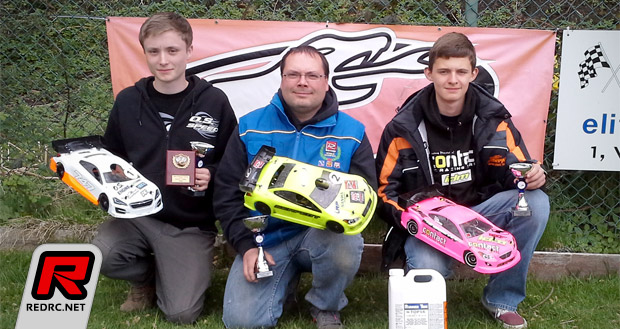 For the 3rd round of the British 200mm Championship we visited the excellent Halifax circuit in West Yorkshire. The venue has recently undergone big improvements with a new raised pit lane and fantastic covered pits, in preparation for the upcoming 1/8th European Championships. Saturday's practice started off with many drivers suffering with rear stability on their cars but the traction gradually improved throughout the day. It was Mark Green setting the pace getting down to 16.2 lap times, Joe Kerry very close behind with his 747 on 16.3 laps.
Continue reading the report here
Wednesday, May 15, 2013 - add a comment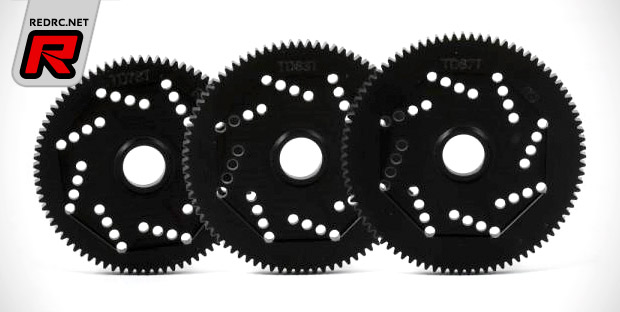 New from Revolution Design Racing Products come machined 48DP main gears for Team Durango 1/10th vehicles. The gears are made from a special compound material for improved strength, lowest running noise and highest precision. Sporting machined inner holes to reduce weight and to make for a cool factory look the gears are available in 78T, 83T and 87T specifications.
Source: RDRP [revolution-rc.com]
Wednesday, May 15, 2013 - add a comment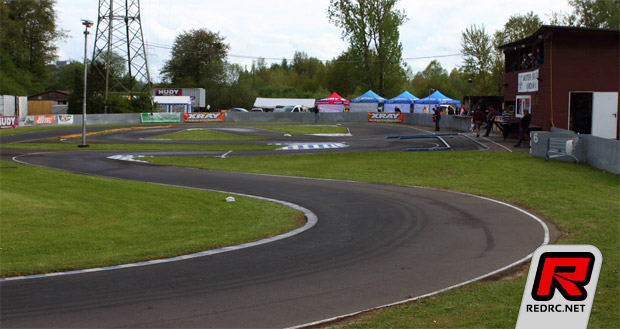 From 9-12 May the first ever Xray Challenge Germany race in Kirchhain, organized by German Xray importer SMI, gave drivers the chance to race in a friendly environment while pitting themselves against top international racers and profiting from their know-how. A total of more than 130 drivers took part in the event open to the 1/8- and 1/10-scale nitro categories, 1/10-scale electric touring cars, and 1/8-scale offroad. The weather stayed perfect for the practice sessions scheduled on Thursday and Friday until 5pm, giving all drivers ample opportunity to get out on the track. The first set of heats took place on Friday afternoon, with another three sets planned for the following day. Worsening weather conditions on Saturday, however, meant that for virtually all of the groups the fourth set fell victim to the rain.
Continue reading the report here
Wednesday, May 15, 2013 - add a comment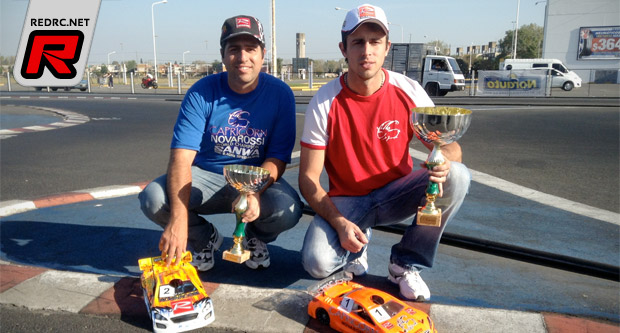 Last weekend in Buenos Aires's city the first round of the Argentine 1/10 on road national championships took place at the at the Hernan Matticoli track. In Saturday's qualifying the TQ went to Juan Pablo Golobic (Capricorn/Novarossi), who maintained his pace on Sunday taking the win in the main final. Second place went to mate team Sebastian Recio (Capricorn/Novarossi) with third position going to Agustin Cutini (Mugen/Novarossi).
Source: Capricorn [capricornrc.com]
Wednesday, May 15, 2013 - add a comment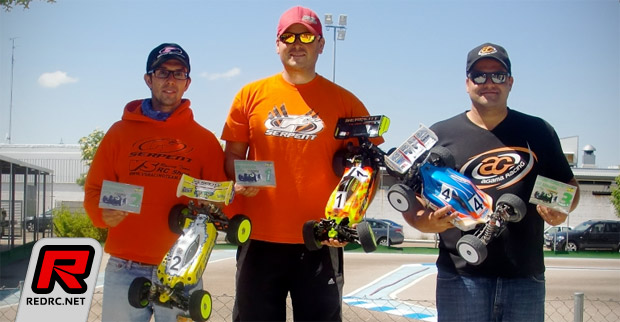 The second round of the Spanish 1/8th EP off-road nationals took place this past weekend at the Pical track in Valladolid. After qualifying, Serpent drivers Alberto Garcia got TQ setting the fastest time in the last three qualifying rounds followed by 2nd placed team mate Sergio Martinez in 2nd with Roberto Garcia 3rd. The finals were really exciting. Garcia dominated the two first finals, getting the victory. For the last final, without winner Garcia, Sergio Martinez put in a great performance to win the final, getting the second place overall in front of former European champion Daniel Vega.
Source: Serpent [serpent.com]
Wednesday, May 15, 2013 - add a comment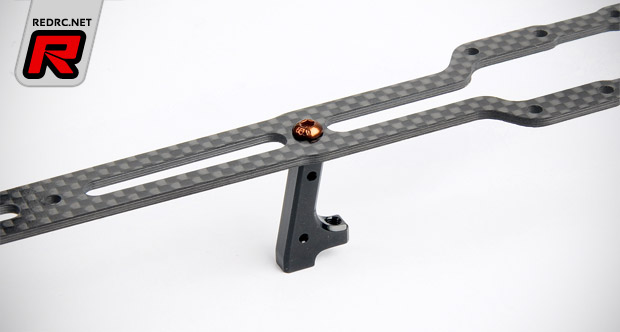 Spec-R have released some new items for the Xray T4 starting with this aluminium motor mount support. The black anodised support bracket connects the car's motor mount to the top deck which they claim helps to improve the car's response. Also for the T4 are a pair of black anodised 7075 aluminium 50mm drive shafts. Super lightweight and a direct replacement part for the stock item.
Wednesday, May 15, 2013 - add a comment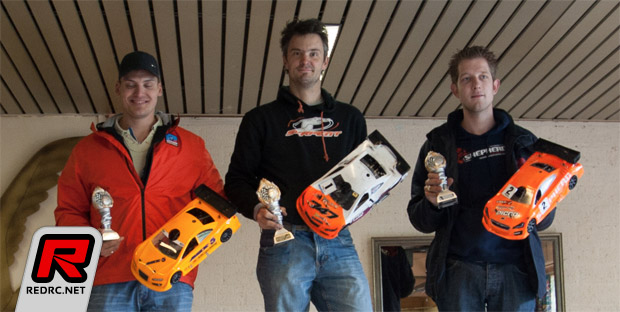 Round 2 of the Dutch 1/10th 200mm National Championship took place this past weekend at the RACO2000 track in Utrecht. Rain was to make Saturday an all but complete washout so drivers went into race day with little or no practice. Sunday was to begin wet with qualifying round 3 being the best time to set a fast time as the track conditions improved. In the NK class former European Champion Julius Kolff took a clear TQ spot ahead of Sander Borghoff and Ruud Schuitmaker. Defending champion Pedro Rombouts was unable to attend this round. In the 30 minute main final Kolff would dominate the race to win by more than 3 laps ahead of Borghoff in 2nd, with Rik Meijeren taking the final podium spot. Schuitmaker would gamble on the rain returning during the final but it never materialized and he would end the race 9th. In the Kyosho sport class it was a clear win for Hans Westerveld, beating pole man Mathieu van der Hoeven by over 5 laps with Jogn Weytboer taking 3rd.
View the Kyosho Sport podium here
Wednesday, May 15, 2013 - add a comment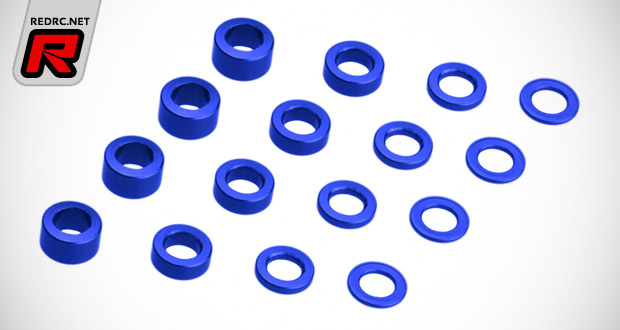 Small adjustments matter when it comes to competitive racing and JConcepts is on top of the small adjustments with the release of this metric washer set. These washers are perfect for roll-center adjustments on 1/10th scale vehicles and are also extremely handy for shimming suspension components or common wheel base adjustments. The (.5, 1, 2 and 3mm) washers are constructed in aluminium, anodized blue and include 4 pieces of each thickness per package.
Source: JConcepts [jconcepts.net]
Tuesday, May 14, 2013 - add a comment