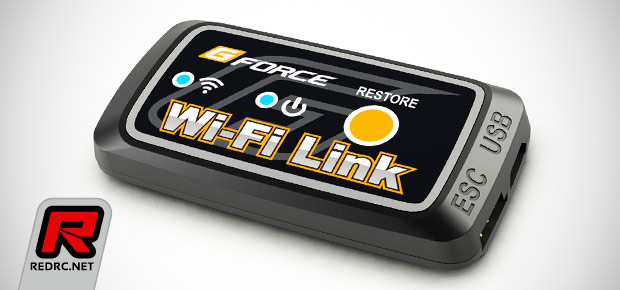 Made for the use with GForce's TS120A, TS90A and 1S120A speed controllers is the the Japanese manufacturer's new Wi-Fi Link module. The device allows to adjust the speed controller's software parameters using an iOS or Android-based mobile device. Plugged into the programming port of the ESC and mated with your mobile device the module is used in place of the standard programming box for a more convenient adjustment of the various throttle, boost and brake parameters.
Click here to view another photo
Monday, July 28, 2014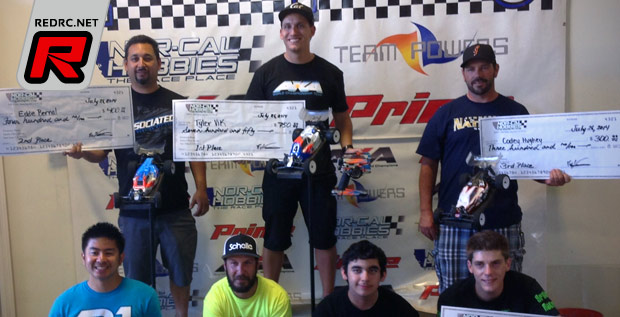 This past weekend saw the conclusion of the Nor-Cal Pro Series hosted by Nor-Cal Hobbies, recently relocated to San Jose, Ca. The top 2WD Buggy contestants ran 2 weekends of a double A-main format for a chance to get part of a $2000 prize purse. Race 2 had Charlie Cavalier on the pole position, with Tyler Vik 2nd and Nor-Cal's own Codey Hughey qualifying 3rd on the grid. With a more racy layout, Vik would take a decisive victory in A1, with Eddie Bernal a distant 2nd, Hughey 3rd.
Click here to continue reading
Monday, July 28, 2014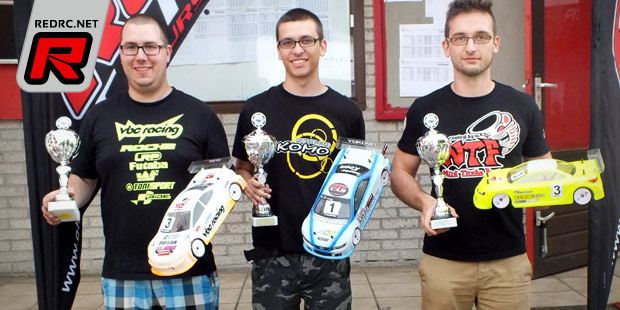 The 4th round of the 2014 FBA 1/10 Electric On-road Touring Car nationals were held at the fast outdoor track in Rucphen. The weekend started off on a damp surface in the first round of qualifiers. At the end Nick Joosens put his car on top of the time sheets in the Efra class, in front of Mitchel Van Es and Olivier Bultynck. The first final was a battle between Nick Joosens, Mitchel Van Es and Olivier Bultynck. On his home track Nick proved that he was the man to beat but also Mitchel is very familiar with the track and tried to pass Nick. Olivier was a little slower and thus happy with a 3rd place. Mitchel tried everything to find a way past, but Nick was too strong and stayed in the lead to take the win. Mitchel came in as 2nd and Thomas Stockman took the 4th place in A1.
Click here to continue reading the report
Monday, July 28, 2014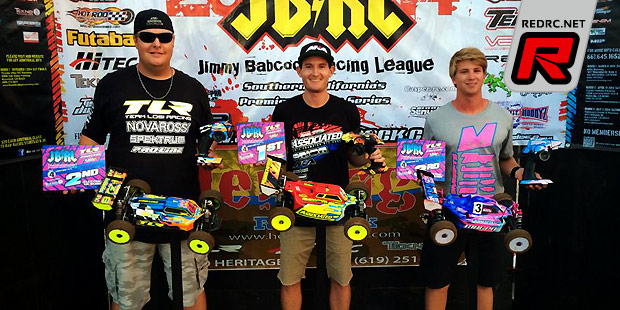 The 4th round of the 2014 JBRL Nitro Series took place at the Heritage R/C Park in Chula Vista, CA. The 1/8th E-Buggy class saw Team Associated's Ryan Cavalieri taking a very close win from Adam Drake (TLR) who finished 0.25 seconds down on Ryan. John Micheal McGinty (Mugen) came in 3rd place, one lap down.
Source: Team Associated [teamassociated.com]
Sunday, July 27, 2014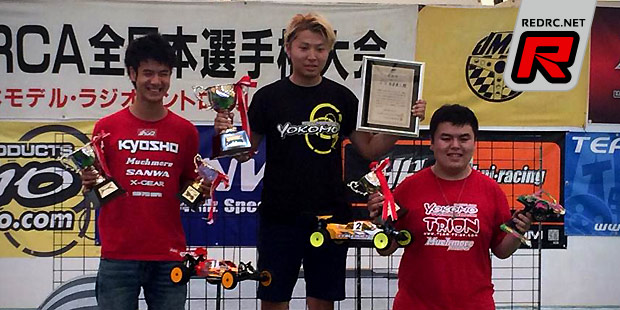 This year's JMRCA electric off-road nationals took place at the prestigious Yatabe Arena, host of the 2015 1/10th electric buggy World Championships. The 2WD class had Yokomo's Naoto Matsukura walking away with the win while last year's 2WD champion Yusuke Sugiura (Kyosho) had to settle for 2nd. Kai Kikuchi (Yokomo) was able to grab the last remaining podium spot to match his 2013 result.
Click here to continue reading
Sunday, July 27, 2014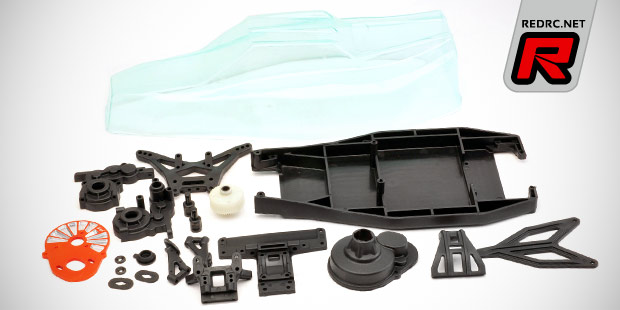 Following the announcement of the new TC02C Evo 2WD buggy kit, Team C will soon also have a conversion kit for non-Evo TC02C's available. The set includes a new longer composite chassis, a new transmission case, gear differential, a milled aluminium motor plate, battery plate and several other parts such as a new rear shock tower and bulkhead, to bring the standard buggy to full Evo specifications. The conversion kit is rounded out by a new bodyshell but it lacks the rear anti-roll bar that comes with the full-blown kit.
Source: Team C [teamcracing.net]
Saturday, July 26, 2014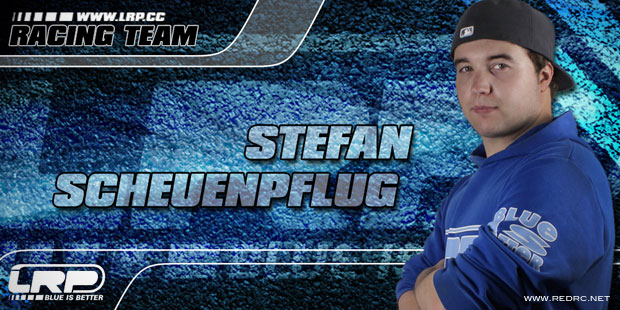 LRP announce that German frontrunner Stefan Scheuenplug has renewed his contract to run LRP's brushless motors and speed controllers as well as nitro fuel, receiver batteries and accessories in the 2014 season and beyond. The package will be rounded out by Sanwa's M12 radio system.
Source: LRP [lrp.cc]
Saturday, July 26, 2014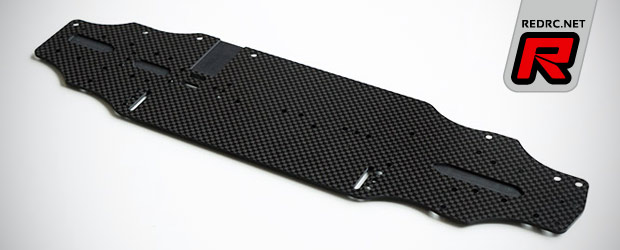 Smokem Racing has taken their proprietary "pro-weave" 100 percent carbon fiber construction and married it to a contoured design to produce the T4'14-IIX chassis for the Xray T4'14 electric touring car. This specially developed 2.0mm thick chassis material is stiffer than conventional weave but softer than a quasi weave. This unique combination of increased flex and lower centre of gravity generates improved corner speed over a wider range of track conditions and temperatures. Through extensive development and testing, Smokem has managed to improve the high speed steering and transitional response with the T4'14-IIX design. Furthermore, the differential and spur gear openings have been closed off to further enhance flex characteristics and improve airflow on the bottom of the chassis.
Click here to view another photo
Friday, July 25, 2014