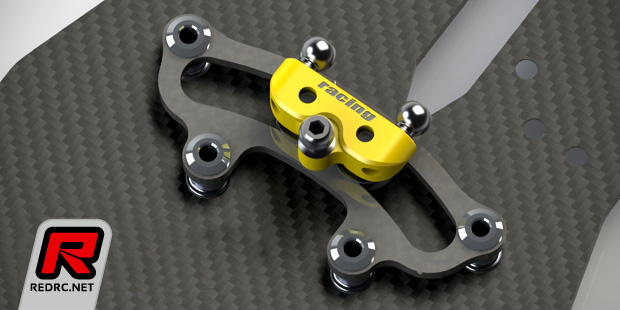 New from WRC and made for the STX electric touring car is the Dynamic Steering Rail DSR set. Letting the steering rail work on a curve the system is meant to improve handling at both low and high speeds while offering easy installation and maintenance. Additionally the Ackermann angle is adjustable by using differently shaped rails.
Source: WRC [wrc-racing.com]
Friday, October 17, 2014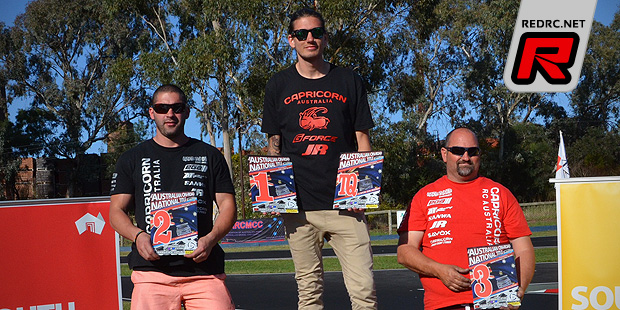 During the recent Australian Nitro On-road National Championships Capricorn's Jesse Davis was able to grab the 200mm Touring class title. In practice, Jesse was in a class of his own, somewhat faster than the rest of the field with his XRD-powered car. Come qualifying, Jesse looked doomed as a diff breakage seen him retire from the first qualifier, only to go out in the second and win by some 7 second margin. In the 3rd qualifier, it was another mechanical issue just like the first heat, but come the 4, 5 and 6th round, Jesse was on fire and his 4th national's TQ was secured. There was no looking back. The 45 Minute A-main did not come easy, Jesse losing a lap earlier on due to a flameout, only to drive a brilliant second half of the race and come past and lap the field and gain the lap back, Jesse was in cruise control come the last 10 minutes of the race and went on to win by over 3 laps at the Little Hampton track, which is by far the biggest track in Australia.
Source: Capricorn [capricornrc.com]
Friday, October 17, 2014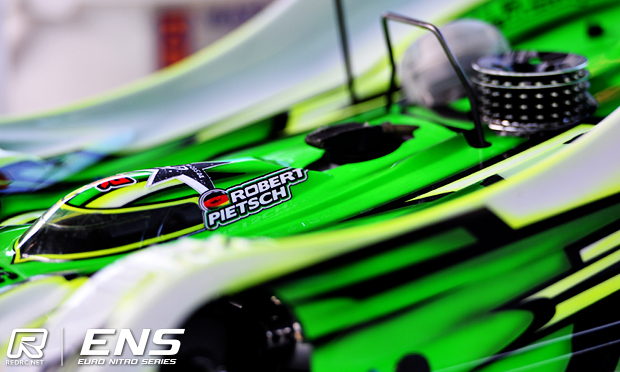 Robert Pietsch was fastest in practice at the title deciding season finale of the Euro Nitro Series, the Mugen driver topping the 1:8 times from team-mate Rick Vrielijnck and championship rival Simon Kurzbuch.  Over 3-consecutive laps of the Fiorano track, the German was 4/10th faster than Vrielijnck with Kurzbuch a further 1/10th off with his Shepherd.
Continue reading this report here or view our complete coverage here.
Friday, October 17, 2014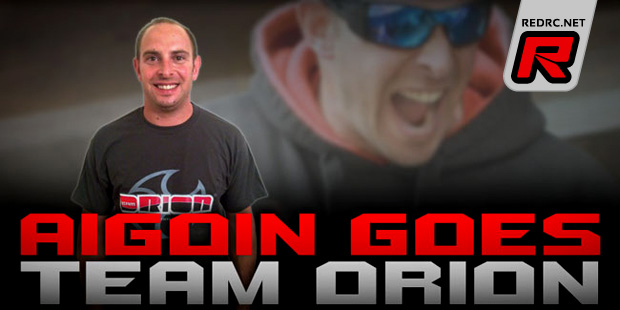 French front runner and national 1/8th scale champion, Jerome Aigoin will use Team Orion electric components in his E-Buggy 2015 campaign, the Swiss company announce. Jerome will be using the company's 1/8th scale speed controllers, brushless motors, LiPo battery packs and chargers to power his cars in the coming season.
Source: Team Orion [teamorion.com]
Friday, October 17, 2014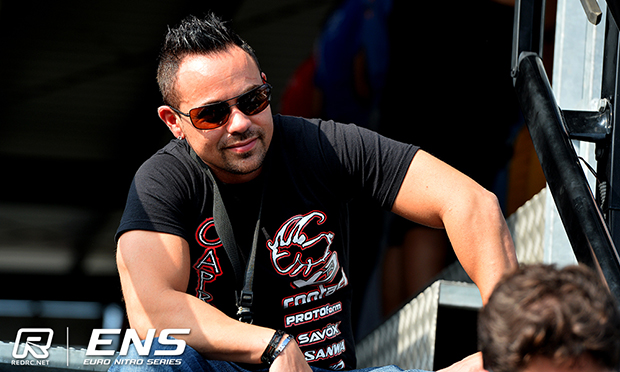 Dario Balestri has topped 1:10 Touring Car practice at the season finale of the Euro Nitro Series, the Capricorn driver having a considerable advantage over his rivals on 3-consecutive laps of the Fiorano track.  Closest to the Italian was Serpent's Dominic Greinier, the ENS Round 2 race winner 4/10ths off in the seeding times that will determine the starting order for the qualifying which gets underway later today with the first two of five scheduled rounds.  Team Shepherd's Francesco Tironi would complete the Top 3 ahead of team-mate Dirk Wischnewski and champion elect Eric Dankel.
Continue reading this report here or view our complete coverage here.
Friday, October 17, 2014

Smokem Racing has introduced the D06-IIX chassis and top deck for the VBC Wildfire D06. Using their proprietary "Pro-Weave" 100 percent carbon fibre construction, a specially developed 2.0mm thick chassis material that is stiffer than conventional weave but softer than a quasi weave, the D06-IIX chassis features a contoured design that delivers a perfect combination of increased flex and lower centre of gravity. Furthermore, the differential and spur gear openings have been closed off to further enhance flex characteristics and improve airflow on the bottom of the chassis. The result of these design enhancements is improved cornering speed over a wider range of track conditions and temperatures. Through extensive development and testing, Smokem has managed to improve the high speed steering and transitional response with the D06-IIX design. The performance of this chassis and top deck combination was proven by team driver Ryan Maker's TQ run at round 3 of the Asian On-Road Championship in Melbourne, Australia.
Click here to view more photos
Friday, October 17, 2014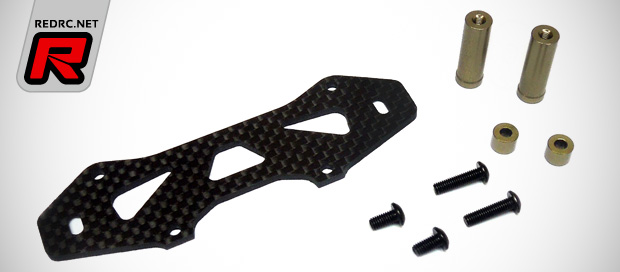 KM Racing introduce a new carbon fibre bumper plate set for the H-K1 Meen Version 200mm nitro on-road car. Included in the set are a graphite bumper plate, aluminium bumper posts, bushings and mounting hardware. The set is a direct fit on the EvoII and Meen Version kits, the parts are light of weight and made to improve the foam bumper support.
Source: KM [km-rc.com]
Friday, October 17, 2014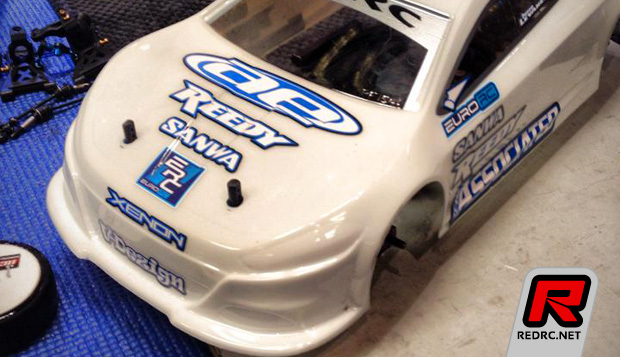 During this week's International Indoor Championships IIC Protoform is testing a new and yet unnamed carpet bodyshell for 190mm sedans. Mounted to Juho Levänen's Team Associated TC6.2 the body appears to be of quite an aggressive design with a large front splitter and a pronounced bumper, grille and headlight section. No official information are available yet but we keep you up to date as soon as they surface.
Click here to view more of the body
Friday, October 17, 2014