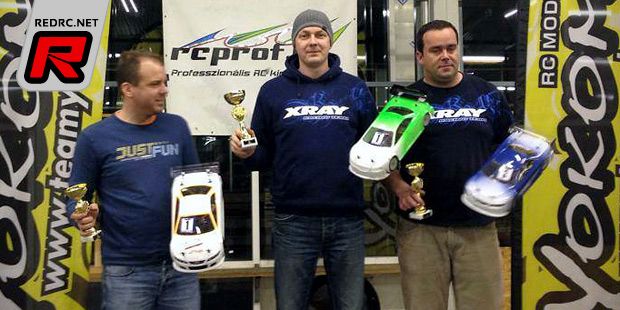 The 6th round of the RCProf Speedpassion Challenge was recently held in Budapest. In the 13.5T Stock ckass János Birinyi took the overall TQ after winning all three qualifying rounds. János then was able to win the first and second A-final quite easily in order to grab the day's overall win. A3 was only for the books but proofed to be very exciting for the Xray driver as he was struggling with a backmarker which cost him the lead around the 2 minute mark. He was able to regain the position after some risky driving and won the final with a new Stock class track record. Behind János Tamás Ponghó and Péter Taál finished second and third respectively.
Source: Xray [teamxray.com]
Friday, February 28, 2014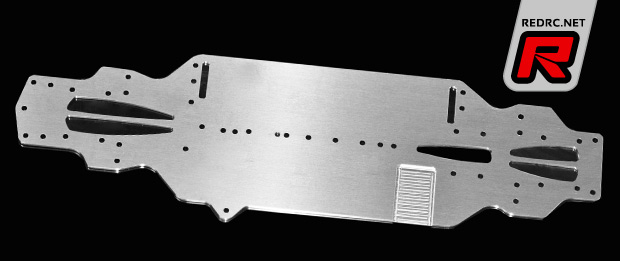 Following the aluminium main chassis for the Xray T4'14, Arrowmax now also have an alloy lower deck for the Hot Bodies TCXX available. CNC-machined from 7075-T6 aluminium and coming with a polished natural finish the part is best used on high grip surfaces such as high traction carpet. The main chassis is a direct replacement for the kit's carbon part and available very soon.
Source: Arrowmax [arrowmax-rc.com]
Friday, February 28, 2014

FX announce that the European Champion 40+, Peter Harder has joined the FX team and will run the 5K in the 2014 season. Peter is multiple Danish 1/8th off-road and Nordic 1/8th on-road champion and has the following to say about the deal:
I know Juraj and his focus for an absolute perfection for everything he makes and I was very interested to test the engine he has developed and produced and there was a no real surprise for me as the engine is exactly what I was expecting from him – best quality and the highest reliability of any engines I ever run. After the several races where I successfuly run the engine I have decided to keep the engine installed in my car for the 2014 racing season. I will be travelling to as many races as possible to support our team and I will be more than happy to everyone. Hope to see you all.
Source: FX [fx-engines.com]
Friday, February 28, 2014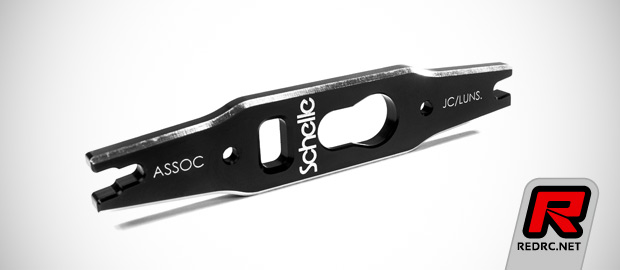 Available from mid-March is this Schelle tool for Team Associated's 12mm big bore shocks. Making use of several machined slots and cut-outs the tool helps to lock and undo the lower shock caps, moulded or aluminium upper shock caps, and it also holds 4-40 Factory Team or Schelle's own aluminium shock stand offs. On top of that the tools allows to adjust Factory Team, JConcepts and Lunsford turnbuckles, with angled turnbuckle slots giving more tool and hand clearance when working on the car. The part is CNC-machined from high-quality aluminium and comes black or blue anodised in a resealable snap case.
Click here to view the part in use
Friday, February 28, 2014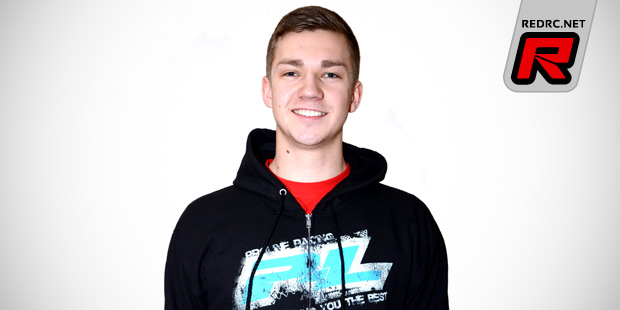 Pro-Line announce the addition Mikael Johansson to their factory team. The Swedish Xray driver will use Pro-Line rubber during his 2014 campaign that will see the 1/8th and 1/10th EFRA Buggy Euros, the 1/8th World Championships and the Nordic Champs beside other selected events. This is what Mikael has to say about the deal:
I'm very glad to join this team with all of the big names in it and to use Pro-Line's products. After testing Pro-Line I feel very comfortable with this deal and I really looking forward to make my best to get some good results with it as well.
Source: Pro-Line [prolineracing.com]
Thursday, February 27, 2014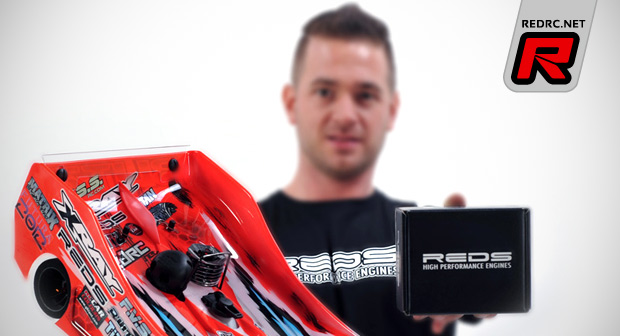 Reds Racing announce the latest addition to their team in the form of Dutch frontrunner John Ermen. The Xray driver raced with RB engines before and has the following to say about the deal:
Thanks to Marco and Mario Rossi, we did some tests and I am impressed with the performance and speed of the engines. In 2014 I will race the Dutch Nationals, German Nationals, ENS series and the European Championships. Let's get the race season going and hope for some good results.
Source: Reds Racing [redsracing.it]
Thursday, February 27, 2014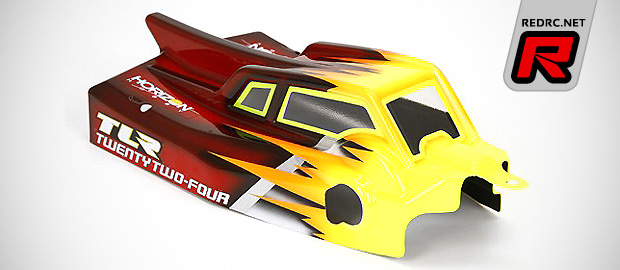 Available soon is a radical cab forward bodyshell for the TLR 22-4 4WD buggy. Sporting an extreme cab forward design with a steep angled and very wide windscreen the body on the other hand features a plain rear section above the battery tray as well as a rear "shark fin" for improved airflow towards the rear wing. The body comes clear, pre-cut and including window masks, decal sheet and a suitable rear wing.
Source: TLR [tlracing.com]
Thursday, February 27, 2014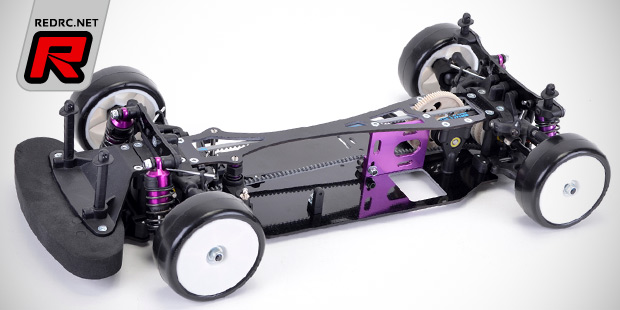 Schumacher introduce the Mi1v2 electric touring car kit. The car offers an updated chassis and top deck to easily accept a wide rage of LiPo batteries, it offers a 4WD belt drive transmission with ball differentials, a widely adjustable suspension and front and rear anti-roll bars. The entry to intermediate level car also comes with a full set of ball bearings, front in-board toe-out options and a purple anodized motor mount for optimized heat dissipation. The package is rounded out by aluminium body shock absorbers.
Click here to view the features and more photos
Thursday, February 27, 2014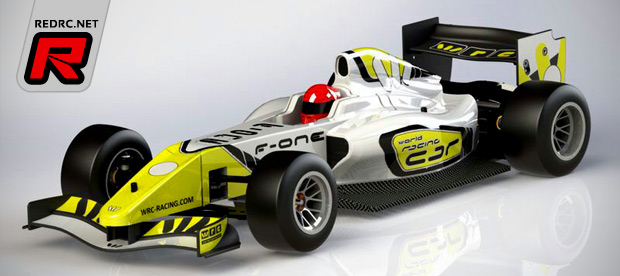 WRC soon have a new Formula 1 bodyshell available. Being of 1-piece design the body is meant to offer a better steering response and improved aerodynamics thanks to its design. The body will fit the WRC F-One kit and should be usable with other formula chassis too.
Source: WRC [wrc-racing.com]
Thursday, February 27, 2014
World and multi national champion Mike Swauger will continue with Xray, the Slovakian company announce. The nitro on-road specialist will use the company's 1/10 and 1/8 cars during his 2014 campaign and has the following to say about the deal:
I would like to thank Ralph Burch and everyone at RC America and Xray for the past two years of racing. I'm excited to have signed with team again for the 2014 season and looking forward to having a great year of racing with the Xray team. See you at the next race.
Source: Xray [teamxray.com]
Thursday, February 27, 2014