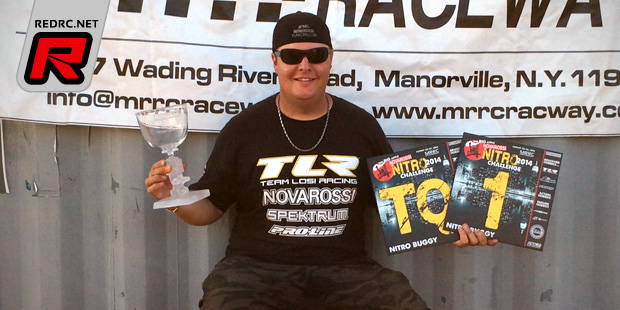 The 2014 Novarossi Nitro Challenge took place at MRRC Raceway in New York this past weekend. Saturday kicked off with four rounds of qualifying with qual points were used to set the starting grid for the 30 minute truck final and the 45 minute buggy final. Adam Drake was on fire during qualifying and took the TQ honors in truck and buggy by setting the fastest time in 3 out of the 4 rounds.
Click here to continue reading
Wednesday, August 27, 2014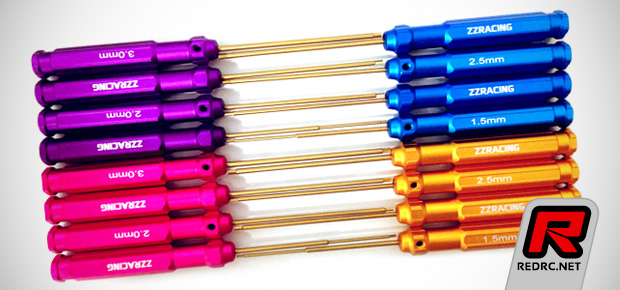 ZZRacing have new metric hex driver sets in four different colours available. Coming with titanium-coated steel tool tips and in sizes of 1.5mm, 2.0mm, 2.5mm and 3.0mm the drivers feature orange, blue, purple or red handles to match the alloy part colour of your car or equipment.
Source: ZZRacing [zzracing.net]
Tuesday, August 26, 2014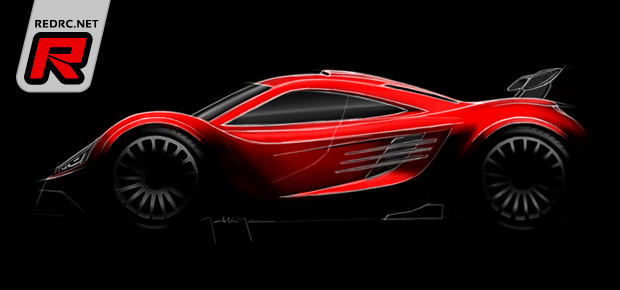 MCD Racing have released a first teaser image of their forthcoming XS-5 large scale super car. Based on the successful RR5 off-road car the kit is meant to kick off a new MCD product line. More information will become available very soon.
Source: MCD Racing [mcdracing.com]
Tuesday, August 26, 2014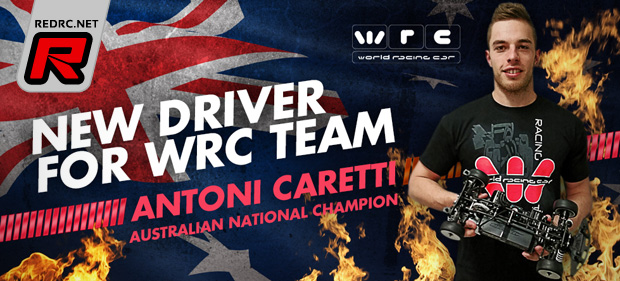 WRC Racing announce that 3-time Australian National Champion, Antoni Caretti has joined their factory team. The 22 year old will use WRC's latest electric touring car kit during his upcoming campaign that includes international races such as the World Championships and the IIC, and he has the following to say about the deal:
Firstly I would like to thank Ari Bakla from HEI for the past year with Xray. I had my best year if racing and it has given me many new opportunities as I move on in my racing career. I am really looking forward to working with Raffaele Tolotta, Mr. Ghiotto the president of WRC and want to thank them for this opportunity. I am looking forward to attending the World Championships and IIC in October this year.
Source: WRC [wrc-racing.com]
Tuesday, August 26, 2014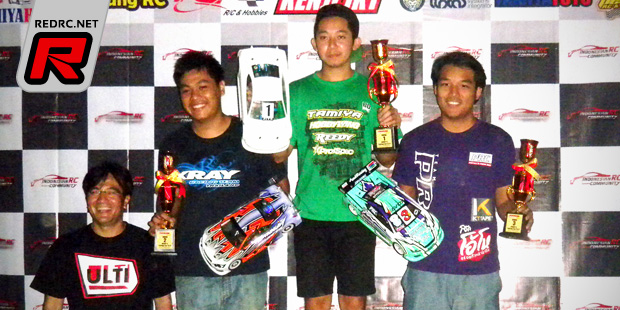 The annual Indonesian Merdeka Race was held at the JITC Senayan track in Jakarta, Indonesia. The race, that is run to celebrate the Indonesian Independence day, attracted a total of 140 entries from Indonesia, Thailand, Singapore and Sweden who competed in the primary class of 13.5T boosted touring car, a class that attracted some 70 drivers alone. After five rounds of qualifying Nicholas Lee took the TQ spot in the 13.5T boosted class from Bowie Ginting and Trin Nunggai who completed the top 3.
Click here to continue reading
Tuesday, August 26, 2014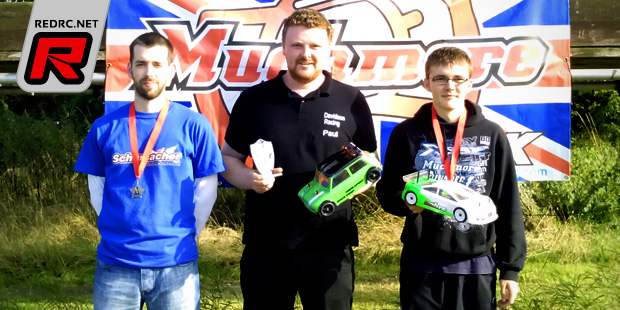 The 2014 Muchmore UK GP Series overall championship concluded this weekend with the Carlisle club hosting the final round of this long established series which started in July with the Stonehaven circuit hosted the first round. As well as the Modified and 13.5T Pro-Stock classes, two classes that have proved successful in introducing younger club drivers to the regional and national circuit were also being raced, these being a Spec motor class and a Mini class.
Click here to continue reading the report
Tuesday, August 26, 2014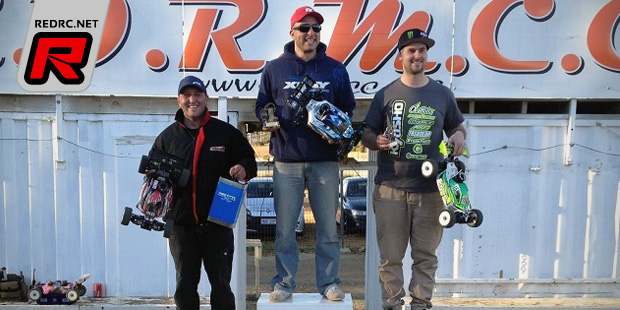 The 2nd round of the Australian Proline Challenge was held in Canberra ACT, Australia over the weekend. The ACT track is always challenging but rewarding at the same time. At the end of the Nitro Buggy final Ari Bakla (Xray/FX) came out successful in front of Ben Sterling (Kyosho/Alpha) and Dragan Bjelic (Xray/FX).
Source: Xray [teamxray.com]
Tuesday, August 26, 2014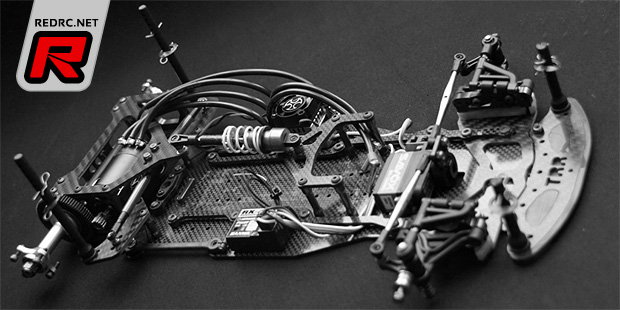 German company TRR-Racestuff soon have a 235mm conversion kit for the Team Associated 10R5.1 World GT car available. The kit will extend the overall width to 214mm in the front and 235mm in the rear and it features several improvements compared to the standard kit. First up is a reinforced power pod with additional alloy blocks to allow the use of 2S LiPo packs. Also new are mounting positions for side shock absorbers or the standard damper tubes. Additional body mount positions round out the conversion kit. Included in the set are new upper and lower power pod plates, a motor mount brace, power pod height adjustment shims, side wings and a front suspension plate with all parts being made from high quality 2.5mm carbon fibre. Also included are 5mm aluminium rear power pod supports. The conversion kit will become available by the end of August with an Extended Version including a redesigned main chassis, a lower pod plate and VIP VLink kit being planned also.
Click here to view more photos
Tuesday, August 26, 2014