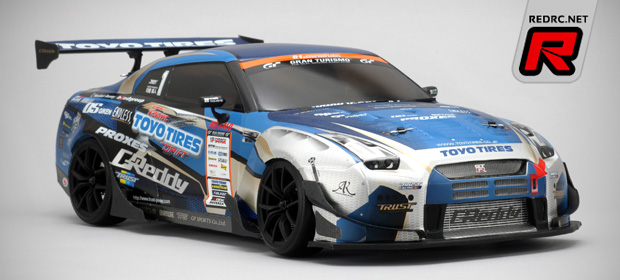 Yokomo have introduced their latest Drift Package set, the GReddy R35 Spec-D. Building on a proven shaft-drive 4WD drift car chassis with double wishbone suspension, front and rear solid axles, universal front driveshafts and adjustable shock absorbers with moulded shock bodies the car is ready for some serious drift action right out of the box. Included with the rolling chassis comes a Nissan GTR bodyshell with numerous drift-specific aerodynamic details. A suitable Running Set, including a 2.4GHz radio system, steering servo, motor, speed controller and charger is available separately.
Click here to view the features and more photos
Tuesday, April 21, 2015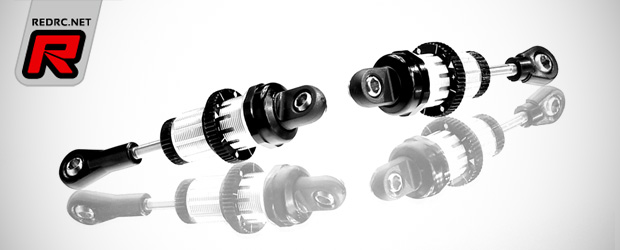 Italian company Blacktarmac introduce the LSS Ver. 2.0 on-road shock absorbers. The updated version sports a long list of features such as different length aluminium shock bodies including double O-ring short-type bodies, teflon bushings for improved sealing, high-precision 2 to 8-hole 1.1mm pistons, new piston screws, super smooth piston rods as well as new laser-etched spring preload nuts for easier and more intuitive shock adjustment. The shocks are available in four different sizes including 56.3mm, 57.9mm, 60.3mm and 65.5mm variants as well as complete sets for kits such as the Xray NT1 2015 and RX8, the Shepherd Velox V10 Pro and V8 Pro, Capricorn Lab C03 and C892 as well as the Mugen MTX6 and MRX5. There is also a set specifically for Yokomo's DB7 electric touring car.
Click here to view another photo
Tuesday, April 21, 2015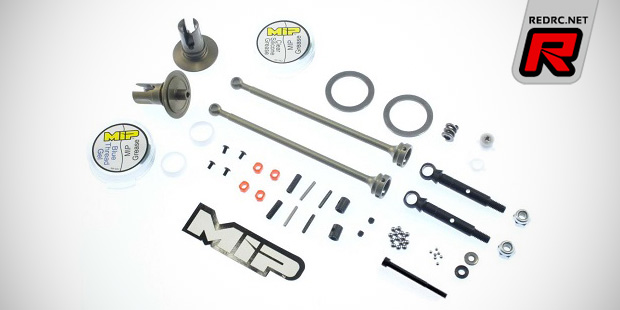 The latest vehicle to receive MIP's Pucks drive system treatment is the TLR 22SCT 2.0 short course truck. Designed especially for 17.5T stock class racing the set greatly reduces the drivetrain's rotating masses by utilising aluminium C-CVD driveshafts, aluminium differential outdrives and the drivepin-replacing Pucks cushions that take the place of the inferior steel pins. This combination greatly increases the longevity of the drivetrain and most importantly decreases the drivetrain's overall rotating mass by a whopping 50 percent. The decrease in weight directly results in quicker acceleration, deceleration, and lower motor temperatures. Beside the driveshafts the set also includes a full MIP ball differential, minus the diff gear, as well as wheel axles and small parts.
Source: MIP [miponline.com]
Monday, April 20, 2015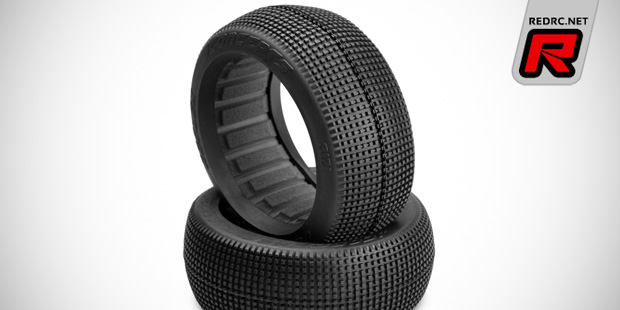 New from JConcepts' comes the Reflex tyre featuring a tread designed to bridge a gap between the popular Hybrid and other options such as Crossbow and Stacker. The Reflex has square angled pins that are stacked vertically to flex and fold evenly across the tyre. Typically a stacked tread will wear less and provide more forward bite while the aligned space helps rotation in the turns and gives a snappy release to square up quickly. During the IFMAR World Championships, the Reflex tyre was at full potential when the weather soaked the track and drivers searched for grip. Ryan Maifield bolted on a set of green compound Reflex to his buggy and quickly showed the capability of the tread by taking one of the fastest times on the weathered surface. Back in California at the Sidewinder Nitro Explosion and then again at The Battle of the Sikest race Maifield used the Reflex tyre to success on a maintained and lightly watered surface. The tyre is available in a range of rubber compounds, including the Dirt-Tech closed cell inserts and also as pre-mounts.
Source: JConcepts [jconcepts.net]
Monday, April 20, 2015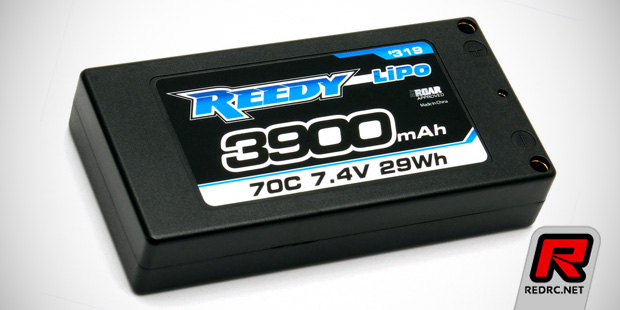 Latest from Reedy is the 3900mAh 70C LP LiPo shorty battery pack. Offering a standard 97x47mm footprint at a height of only 18.5mm the pack is substantially lower than standard 25mm shorty packs for a lower centre of gravity and a reduced weight. Scrubbing around 50g of weight compared to a regular shorty and offering a capacity of 3900mAh the pack is ideal for both stock and modified racing and it comes in a protective hardcase with 4mm low-resistance sockets.
Source: Team Associated [teamassociated.com]
Monday, April 20, 2015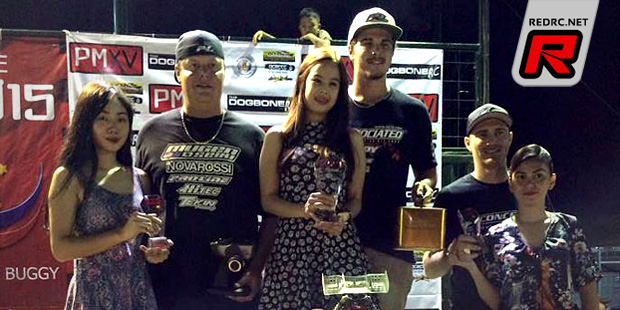 The recent Philippine Masters, held in Manila, saw Team Associated's Kyle McBride coming in 1st in the Nitro Buggy class followed by Novarossi teammate Adam Drake (Mugen). In the Truck category Adam Drake came out successful in front of fellow Novarossi driver Clemen Pancho.
Source: Novarossi [novarossi.it]
Monday, April 20, 2015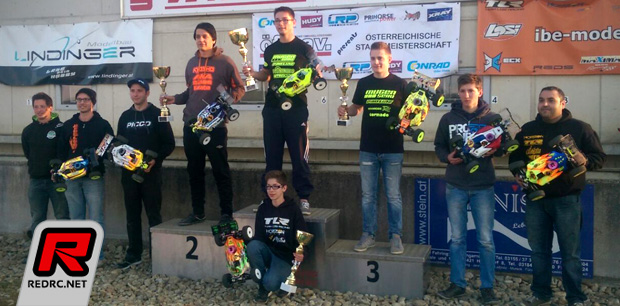 The opening round of the Austrian 1/8th Nitro Buggy Nationals was held at the WMW Fehring track. Dominic Bauer (Mugen) took the TQ after the qualifiers and he went on to win the main final after a hard fought battle with 2nd placed Michael Nalukowy (Kyosho) and 3rd placed Patrick Schweinzer (Mugen). Jürgen Trieb (Mugen) and Hupo Hönigl (Serpent) rounded out the top 5 result.
Click here to view the final result
Monday, April 20, 2015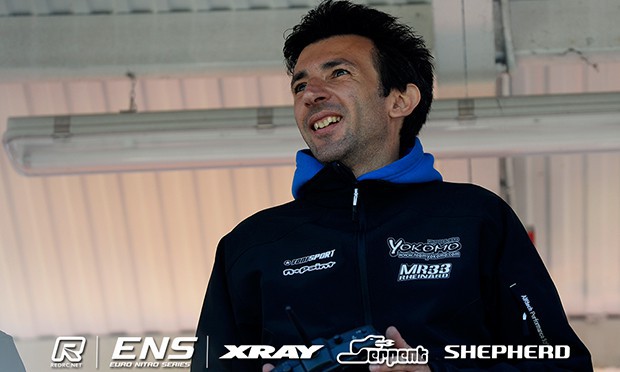 A track where back in 1978 a 6-year-old Lamberto Collari would begin a career that has brought him 9-time World Champion titles, today the legend of the sport gave his rivals a master class in how to execute the perfect final as he took victory in the season opener of the Euro Nitro Series.  Now owner of the L.Collari RC Raceway, Collari claimed his third ENS win by a full lap over Top Qualifier Dario Balestri with Andrea Pirani completing the podium in Bologna. The honour of best non Italian fell to defending champion Simon Kurzbuch who would finish 5th behind Alberto Picco after a difficult race.
Continue reading this report here or view our full event coverage here.
Monday, April 20, 2015