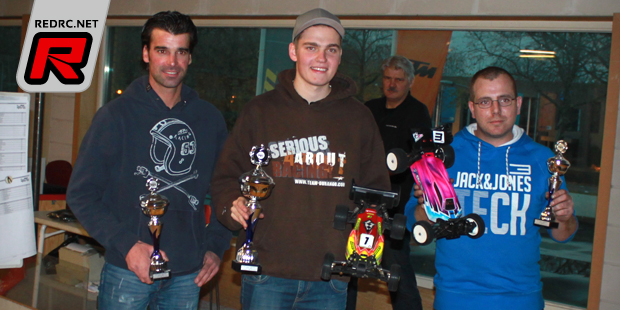 The second round of the International Indoor Race series took place at the demanding Model Indoor Oss carpet track in the Netherlands. The track was made up from carpet combined with plastic floor and thick astro turf sections making for a good challenge for the drivers from Germany, Belgium and the Netherlands. In qualifying current 2WD European Champion Jörn Neumann was in control of things setting the fastest times and taking TQ in both the 4WD and 2WD class. In 4WD Jörn was able to conserve his form for the finals and therefore it was more of a race for second and third place as the Team Durango driver simply was too fast for the others. At the end Arie Vos was able to grab the runner-up spot in front of David Pauwels who secured himself the last remaining podium spot.
Click here to continue reading
Tuesday, December 3, 2013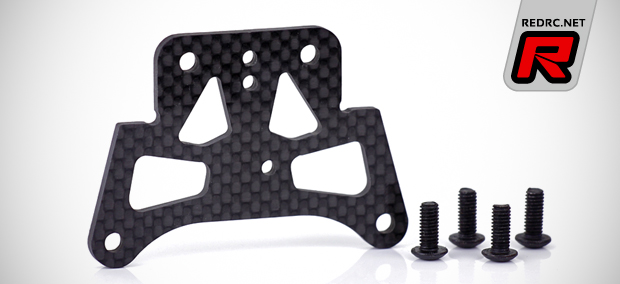 German company PSM have new carbon fibre option parts for Kyosho's MP9 TKI3 buggy available in the form of a front top plate and a radio tray. Starting with the top plate, the part is CNC-machined from 3mm high quality glossy finish carbon fibre and made to directly replace the kit part with a stiffer and very lightweight part. Included with the plate comes a set of suitable fasteners. Also new is the TKI3 radio tray, again made from 3mm glossy finish carbon fibre. The part weights in at only 9.5g, it offers a high rigidity and, like all PSM parts, it is made in Germany.
Click here to view the radio tray
Tuesday, December 3, 2013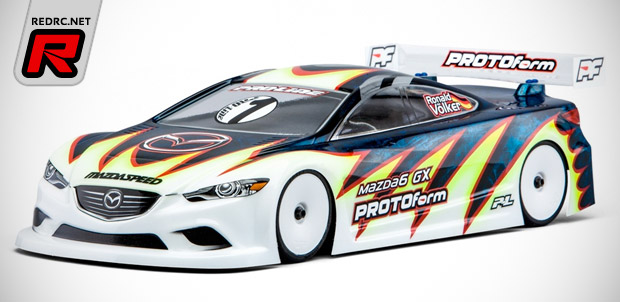 The follow up to the ultra successful Protoform Mazdaspeed6 race body is here, the Mazda 6GX. Officially licensed, it captures all the details from the full-scale racer, the GX's striking lines, hood air extractors and signature Mazda grille which give it an unmistakable look, showing that form can indeed coalesce with function. The Mazda6 GX is proving to be a contender right out of the box. Initial testing on asphalt from Team Protoform drivers and ISTC World Champions Marc Rheinard and Jilles Groskamp has them raving: "Great steering but the rear end also has stability," Marc said after using a Mazda6 GX to win the 2013 Bangkok Int'l RC Championship in its first race ever, "Overall great traction. I love it." Reigning champ Groskamp had this to say: "The GX seems to have the steering of the LTC-R and stability of the Mazdaspeed6! Overall lap times matched the LTC-R right away but the GX just drives really easy!"
View more details & images here
Monday, December 2, 2013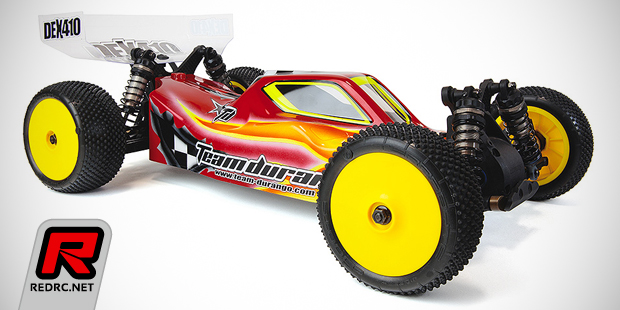 Team Durango announce the soon release of the DEX410v4 4WD buggy kit. The next evolution step of the IFMAR World Championship winning buggy incorporates a good amount of new parts and features such as new harder material differential cases for added strenght, universal-design centre driveshafts for improved drivetrain efficiency, and a new 2-way slipper clutch for added traction. Other new parts that will find their way into the kit are refinded lower A-arms with captured hinge pins and added wheelbase settings, 19 degree aluminium caster blocks as well as low-stiction O-rings, updated pistons and Dimec-X ball cups for increased vertical articulation and added strength. The buggy is topped off by a new design cab forward body shell and it will become available by late December.
Click here to view more photos
Monday, December 2, 2013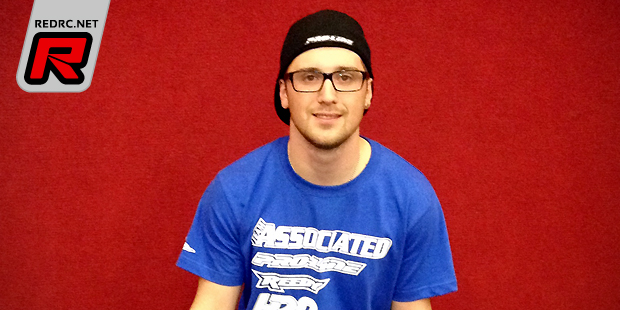 The MRTO Challenge took place last weekend in Armiswil, Switzerland. The event saw 120 entries in the SC 4×4, SC 2WD, modified Buggy 2WD and modified buggy 4WD classes. Team Associated's Patrick Hofer took TQ in the 2WD and 4WD buggy and later went on to win both categories. In 2WD Markus Metsch  (Kyosho) finished 2nd in front of Luca Rau (Kyosho) while in 4WD Milan Steiner (Team Durango) and Max Stölzl (Kyosho) filled the remaining podium spots.
Source: HRC Distribution [hrcdistribution.com]
Monday, December 2, 2013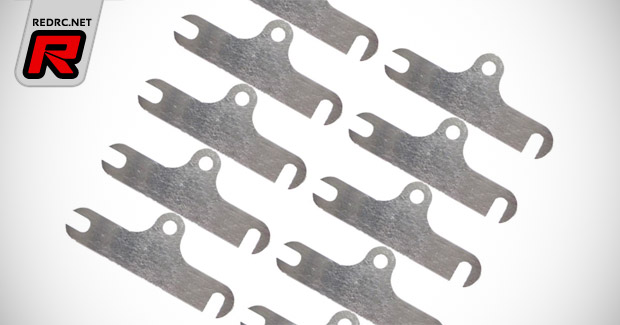 Nitrosisters from Austria have an updated front suspension spacer set for the Xray X10, XII and X12 available. The aluminium shims are of a new design that allows for easier insertion and removal thanks to an incorporated lash. Included in the set are 10 shims in total, two 1mm, four 0.5mm and four 0.2mm plates for precise ride height adjustment.
Click here to view another photo
Monday, December 2, 2013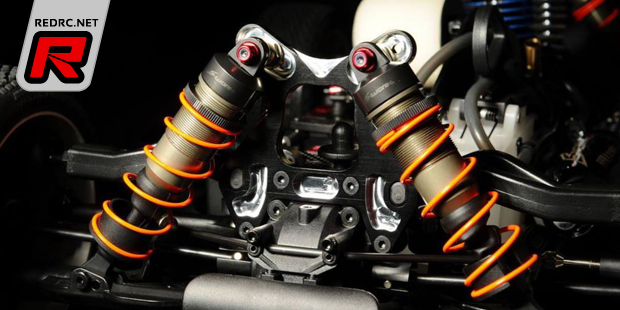 Some days ago we brought you a first teaser image of SWorkz' upcoming S350 Evo buggy and now more detailed information are available. The upgraded Evo will include a wide range of already available option parts including the flat-type chassis, Black Series shock towers, the PSP radio tray and Ackermann assembly along an assortment of new parts such as a rear hinge pin brace with replaceable inserts, new shock bladders and caps, Pro 2.0 shocks with 4mm shafts, new 1.3mm 5-hole tapered pistons and a new style fuel tank. The package is rounded out by a cab forward Falcon body. The kit is meant to hit the stores beginning of 2014.
Source: SWorkz [sworkz.com]
Monday, December 2, 2013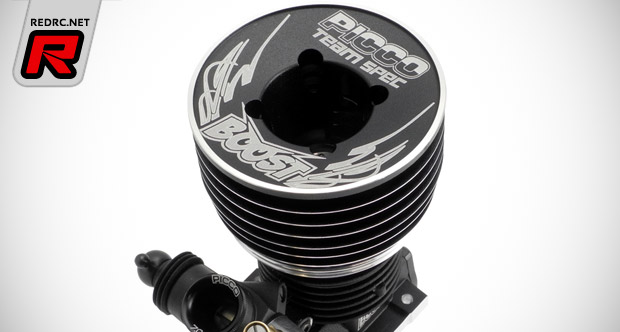 Picco have announced their Boost 5TR Team Spec .21 offroad engine. This new version of the already proven Picco Boost 5TR has the same incredible reliability, fuel mileage and ease of tuning but now offers even more performance and features at an incredible value. The 5TR Team Spec has a new 14mm balanced and silicone filled crankshaft to improve overall performance, a larger more efficient cooling head, a new crankcase design allows more clearance for different flywheels, a super strong "knife edged" aerodynamic connecting rod, lightened CNC machined piston from high percentage silicone alloy billet and a ceramic "Swiss" made rear bearing tops off the list of all the high end features. The Boost 5TR Team Spec .21 engine is a top of the line racing engine with strong, linear bottom end and incredible top end performance. This balance of power and drivability give you what's needed for fast and consistent lap times. Combine all this with it's super stable tuning, excellent fuel mileage and Picco's legendary quality this makes it the total package in a Pro level buggy or truggy engine.
View more details & images here
Monday, December 2, 2013
The second round of this Winter's SIORC series at the ERMC club in Geneva, Switzerland took place this past weekend. In the 2WD class Cham Dassayanake (Yokomo) took the win from "old dude" Jean-Marc Betticher (Team C) and Adrien Bertin (Kyosho) who had one of his very few electric off-road outings.
Image: ERMC Grand Saconnex
Monday, December 2, 2013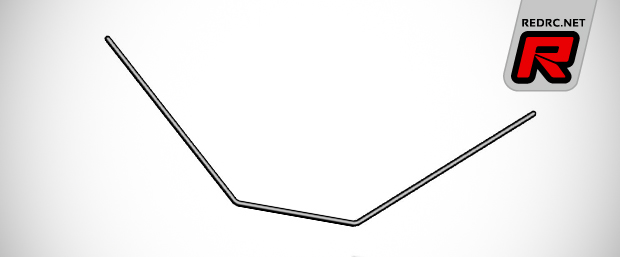 Xray have a new addition to their existing range of optional anti-roll bars for the XB4 range of buggies available. Latest in the line is a super-thick 2.0mm wire for the front and the rear of the buggy that comes in handy on very high-bite tracks such as carpet and astro turf. The sway bar is cut from heat-treated spring steel and the thickest yet.
Source: Xray [teamxray.com]
Monday, December 2, 2013