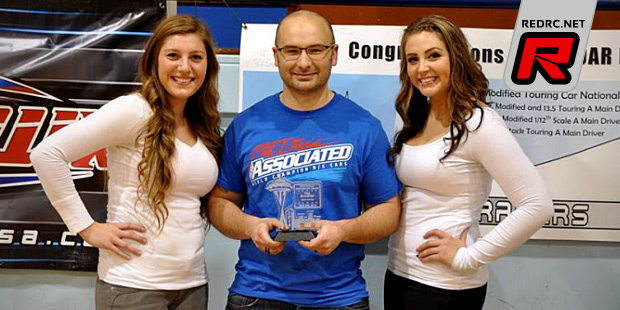 On-road racers from the Pacific Northwest and Western Canada gathered last weekend for their winter season finale, the Emerald City Classic. The Seattle RC Racers hosted over 150 entries on the high-bite gym track known as "the smooth". The largest class of the event was 17.5 Touring. In his first race Team Associated's Andrew Cartwright was the man to beat every time he hit the track. Andrew topped the time sheets in all three qualifying rounds. He also set a new track record on his way to a convincing win in the A-Main event.
Source: Team Associated [rc10.com]
Friday, April 11, 2014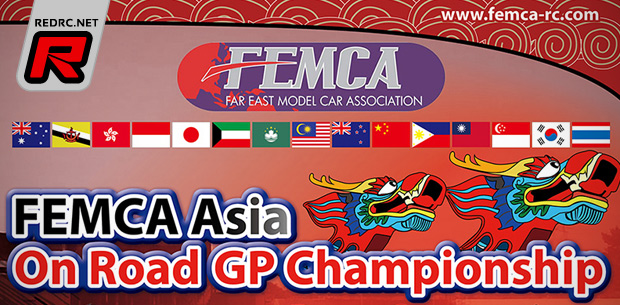 The 2014 FEMCA Asia nitro on-road championships will take place on the weekend of the 11th of May at the TRC Racing Track in Yuen Long, Hong Kong. The race will be run in 1/8th and 1/10th 200mm nitro classes and is also qualifying race for all Hong Kong based drivers at the 200mm World Championships. Online registration for the event is available by clicking this link.
Friday, April 11, 2014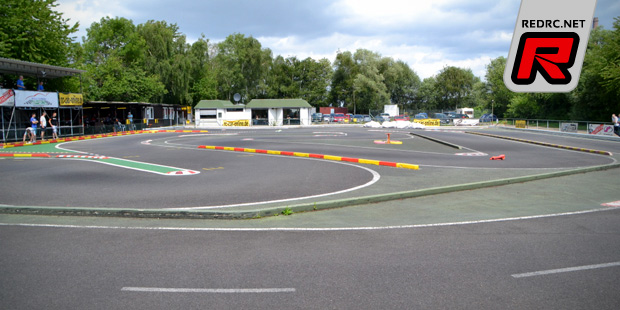 The popular Western German Championship is turning into an international competition for the 2014 season with drivers from six nations are fielding the top-level class 1 in 1/8 scale nitro on-road. When the lights will turn green on Sunday at round one in Dormagen, two-time W.C. finalist and former German Champion Robin D'Hondt from Belgium is on top of the newcomers in the regional championship which comprises four rounds of qualifying for the single event German Nationals on the weekend of the 14th of September at the Munster track in the South of Hamburg. Motonica factory driver D'Hondt is facing a strong challenge from drivers like country-fellow Steven Cuypers (Mugen), John Ermen (Xray) from the Netherlands, Dirk Rischard (Serpent) from Luxembourg or top German drivers like Michael Salven (Serpent), Tobias Hepp (Xray) and Karl-Heinz Meister (Serpent). Others foreign drivers will include Alain Levy (Shepherd) from France and Emil Kostadinov (Mugen) from Bulgaria.
Click here to continue reading the preview
Friday, April 11, 2014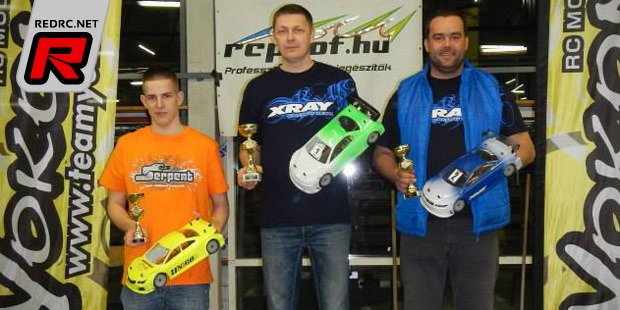 The 7th and final round of the Hungarian RCProf Speedpassion Challenge was held in Budapest. In the Touring Car Stock class the overall championship was already decided for Janos Birinyi who also took the TQ for the finals. The Xray driver then also went on to win the A-mains in a controlled manner, taking the 6th win this season. Tamas Pongho came in second while Mate Toth completed the podium of the 7th round. Behind Janos, Tamas Pongho and Peter Taal completed the 2013/14 series sitting in 2nd and 3rd place.
Click here to continue reading
Friday, April 11, 2014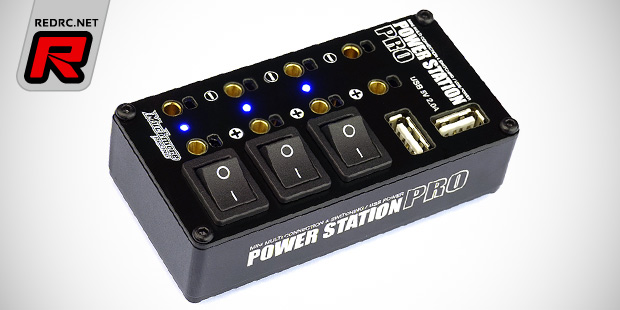 Muchmore introduce the Power Station Pro multi distributor. The box multiplies the available outputs of power supplies and offers three switched and one non-switched output as well as two 5V/2A USB charging ports for mobile devices. Available in two colours, black and blue, the box is usable with 4mm banana and alligator clips alike as it offers a pair of holes next to each connector tube for secure fixing of the alligator clips.
Click here to view more photos
Friday, April 11, 2014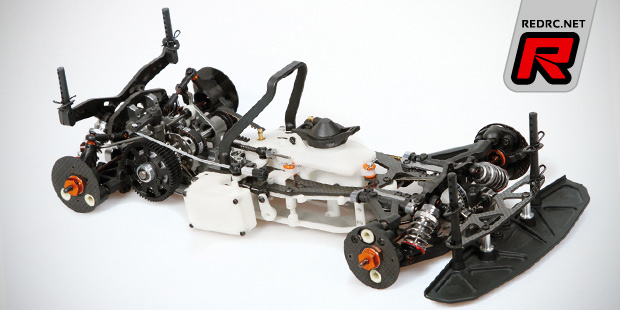 Serpent have released first images of the Natrix 748 200mm nitro on-road kit. The follow-up model of the successful 747 is designed with the input of Serpent's factory team drivers such as Mark Green and the Sahashi brothers in order to create a platform that works for club and high-level racers alike. Therefore the kit comes with redesigned differentials that sport new housings and internals, repositioned ball-raced anti-roll bars, lightened rear brake and 2-speed shaft holders, a redesigned fuel tank that makes for a lower centre of gravity and new servo mounts with a more centralised position. A new chassis plate with a more backward mounted engine helps to optimise the weight balance while a new steering block design, taken over from the 977, allows for a leading or trailing position and adjustable kingpin inclination. Both the front and rear hubs are designed for the use with aero discs and the carbon fibre radio plate offers a wide range of flex adjustments. The Natrix 748, that is visible with white 3D printed prototype parts here, will be ready for a release around mid-May.
Click here to view more photos
Thursday, April 10, 2014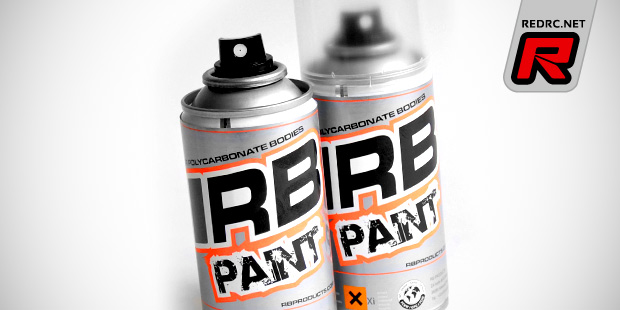 RB introduce their new line of polycarbonate paints coming in 150ml and 400ml cans. Specially designed for RC car bodyshells the paint dries very fast and it comes in nearly 30 different colours including standard, metallic and fluorescent colours.
Source: RB [rbproducts.com]
Thursday, April 10, 2014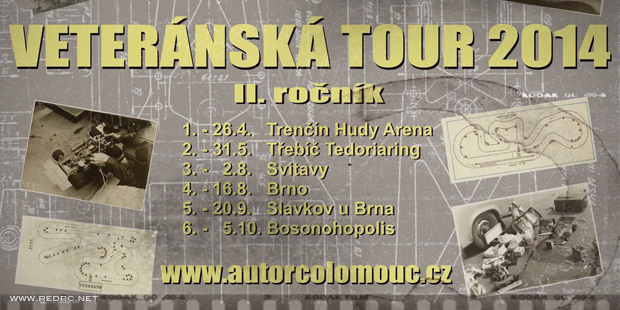 Hudy Arena invites everyone to take part at the Vintage Tour 1/8 on-road series which starts at Hudy Arena on the 26th of April. The start of this series will be held at the same weekend when Czech National Championship 1/10 and 1/8 on-road will take place at Hudy Arena. The Vintage Tour is a fun race organised for everyone to give a tribute to the old-school days when drivers hand made their own cars. As such only hand-made cars are allowed at Tour, so grab one of yours vintage cars or one of your first father's or grandfather's vintage RC car and come to have fun to Hudy Arena. More information (in Czech language) can be found here.
Thursday, April 10, 2014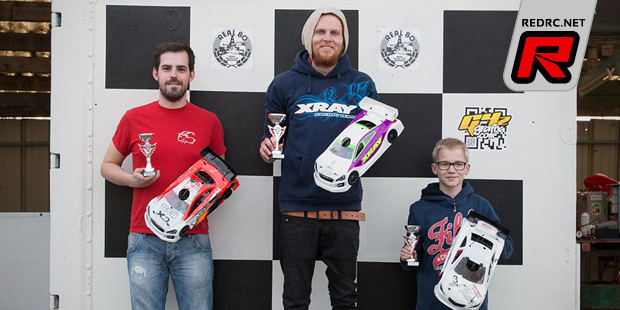 The Dutch nitro on-road Nationals started last weekend traditionally at the Real80 Groningen track. In qualification Pedro Rombouts immediately showed a dominant pace with lap times three tens faster over the rest of the field. During the next two round the pace was even better, resulting in a TQ in 48,9 seconds over three conservative laps. Behind Pedro it were Julius Kolff, Milan Holthuis and Daan Stuiver all posting three laps just under 50 seconds.
Click here to continue reading
Thursday, April 10, 2014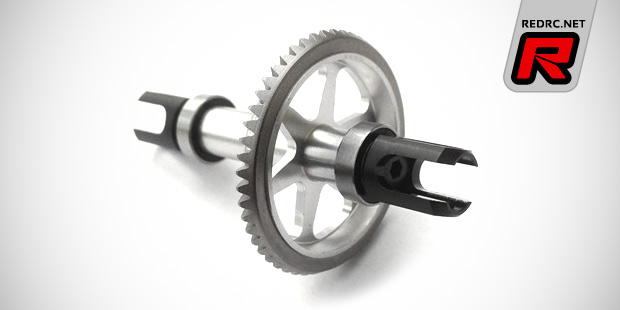 Awesomatix have new option parts for the A700 touring car available in the form of a redesigned front spool and narrow steering blocks. Starting with the spool, the updated design has mounting screws sitting in the outdrives for a more secure fitment. The set includes a new spool axle, a pair of outdrives, bearings and mounting hardware. Also new are the AM06M steering blocks. They offer the same roll centre geometry as the AM06S but make for a 1.5mm narrower track width which can give an advantage in low-grip conditions.
Click here to view the steering blocks
Thursday, April 10, 2014